Warhammer's Origins of Nagash: Tabletop Legendary Heroes – PRIME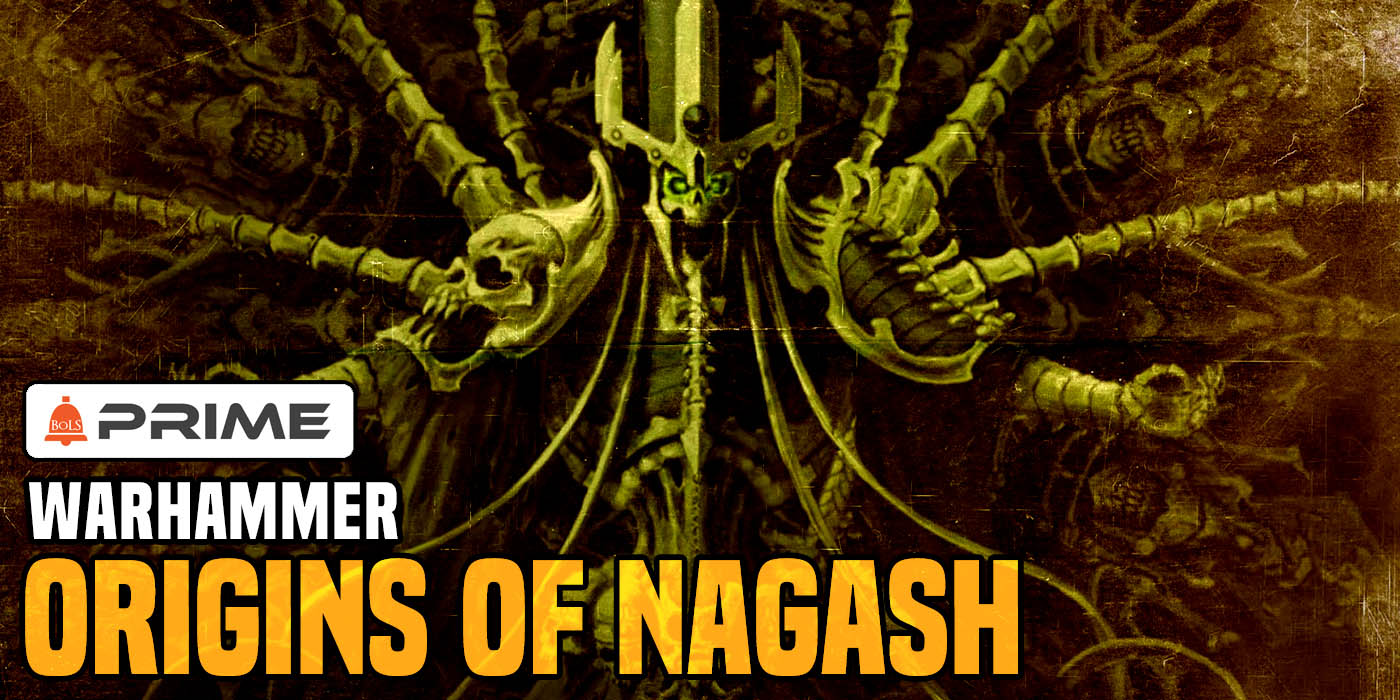 Let's look at the inspiration for one of the biggest bads of the Old World and the New - The Great Necromancer, Nagash.
When you think of bad guys for the Warhammer Fantasy universe, your mind is probably drawn to either Archaon or Nagash. While he didn't have as much of a physical presence as his Chaos colleague, Nagash was nonetheless influential in all the major events of the Old World and has been at least the partial cause of most of the world events of the Realms. He's been around to see several major shifts of power and has used his superior intellect and extraordinary magical power to maneuver himself into positions of power over and over. Also, he invented necromancy, so that's a thing. Here's a quick overview of his lore history and where Games Workshop may have drawn their inspiration for the Great Necromancer.
One day Teclis will kick my ass.
Nagash's Tale
Nagash began his life as the second son of a powerful Nehekharan king in the ancient city-state of Khemri, land of Settra the Great. As a second-born, he was destined never to see the throne, rather serving his elder brother as a Mortuary Priest, seeing to the rites of the ancient gods and overseeing the...

Already a member? SIGN IN
Become a Member
Join BoLS Prime and get access to exclusive member-content and No ads.
Originally from North Carolina, Clint comes to Austin as the latest in a long list of haunts of a wandering actor. An avid gamer, writer, actor, pyrotechnician, and general nerd, he writes two Age of Sigmar weekly articles for Bell of Lost Souls from a slightly less than meta angle, plus a weekly tournament roundup. When not busy being a clueless cowboy, Winterfell Bannermen, or whatever else acting life throws at him, he enjoys reading folklore from around the world, writing narratives for his Wargaming armies, or watching all the movies he can. Look for his storytelling podcast, By the Dancing Fire, or find him on Twitch at RedWendigo13.