D&D Goes To Middle School With WotC's New Publishing Plan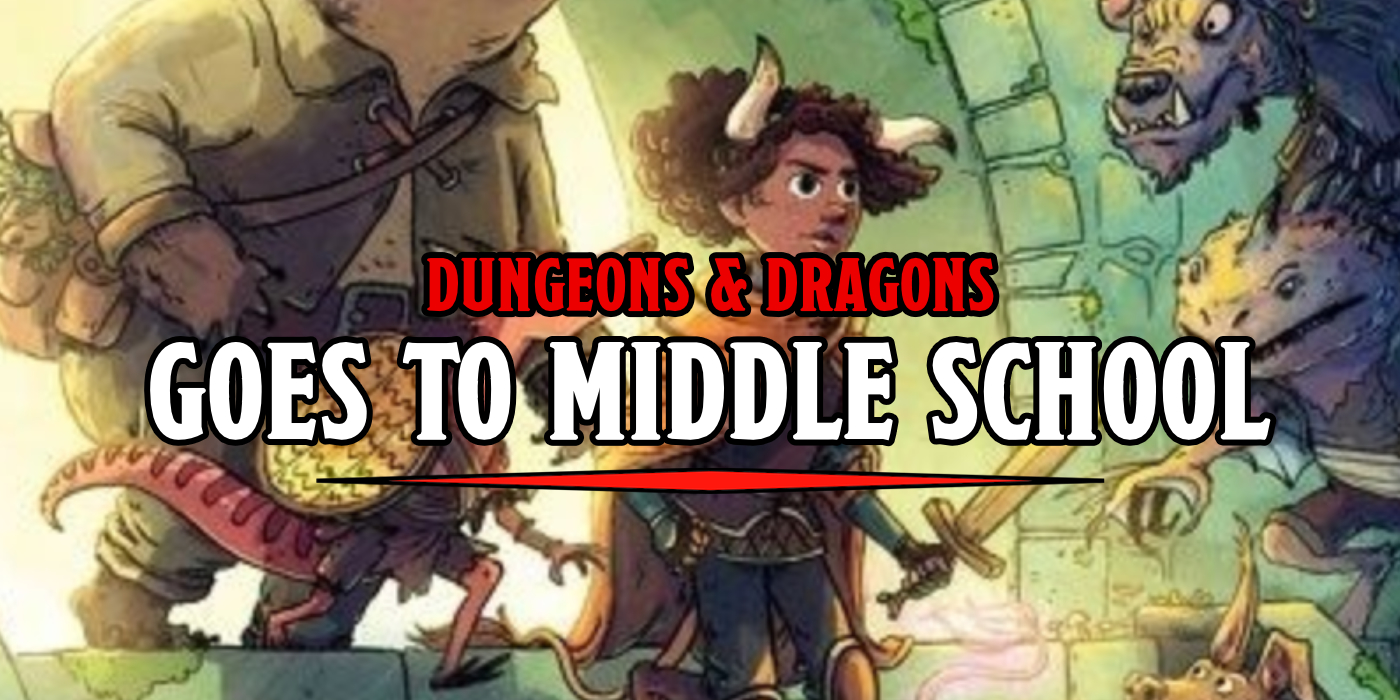 WotC will take D&D to middle school later this year with a new series of novels from bestselling authors like Madeleine Roux and Molly Ostertag.
Dungeons & Dragons and middle school go together like Salisbury steak and a cardboard carton of milk at lunchtime. And if your middle school is anything remotely like mine, you didn't go–but it was a formative time that could seriously have benefited from being able to make friends to go on magical adventures, get treasure, and learn a little something about bravery.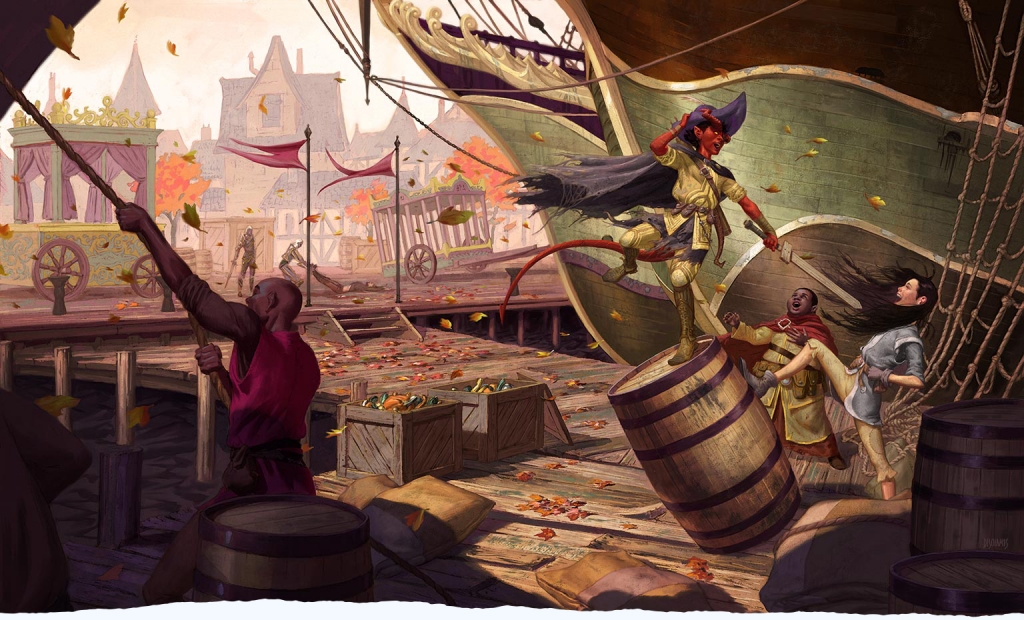 And now Wizards of the Coast is making that dream come true for a generation of people trying to figure it all out while putting up with a principal who just learned how to Floss. The dance, not the dental hygiene practice. Wizards of the Coast and Hasbro will be teaming up with HarperCollins Children's Books to create "middle grade content" which sounds like a backhanded compliment, it refers to the age-range they're targeting.
This new publishing program will result in a series of novels, graphic novels, and illustrated chapter books aimed at introducing the worlds and ideas of Dungeons & Dragons to middle schoolers throughout America over the next few years, and the WotC/Hasbro/HarperCollins team up has some truly stellar authors and illustrators leading the way:
The Dungeons & Dragons publishing program will launch in Fall 2021 with the publication of the first-ever middle-grade novel, DUNGEON ACADEMY: NO HUMANS ALLOWED, written by New York Times bestselling author Madeleine Roux and acclaimed artist Tim Probert (Lightfall). The second & third installments in the Dungeon Academy series are set for Fall 2022 and Fall 2023.
The second series in the D&D publishing program will be Dungeons & Dragons: HarperChapters, with book #1 scheduled for Winter 2022, and the second and third installments to launch in Winter 2023 and Winter 2024. To round out this diverse middle-grade publishing program, HarperAlley will be creating an original Dungeons & Dragons graphic novel series written by Ignatz and Prism Award-winning graphic novelist Molly Knox Ostertag, with illustrations by acclaimed artist Xanthe Bouma. The first installment will hit shelves Fall 2022, with books 2 & 3 set for Fall 2023 and Fall 2024.
Both of these creative teams are sure to delight; Roux is perhaps best known for the Asylum series or her zombie survival blog, or her World of Warcraft novels, while Ostertag is known from the Strong Female Protagonist comic or Owl House or Girl from the Sea, as well as a ton of new monsters for D&D which you can see in the video above. It's right up there, what are you waiting for?
Dungeon Academy looks like a strong draw for readers new to D&D:
Welcome to Dungeon Academy, where hundreds of monsters & creatures study vigorously, prepping for the dark world that awaits beyond the dungeon walls. At the Academy, you excel by being the scariest. But young Zelli (who was adopted by Minotaurs as an infant) is the one thing monsters & creatures of the Forgotten Realms fear the most: she's a human!  Disguised as an adolescent Minotaur, Zelli keeps to herself, does her work, and becomes "invisible" to everyone at Dungeon Academy. While in History of Horrible Humans class, Zelli learns of the great human adventurer, Allidora Steelstrike, who oddly resembles her. Could Zelli also be – a Steelstrike? Seeking answers to her true lineage, Zelli embarks on a dangerous adventure through a world that holds no place for her. But she won't be alone. A group of monstrous misfits including a vegan Owlbear; a cowardly Kobold; and a shapeshifting Mimic will join young Zelli on her quest for truth. But what they find will change the course of their lives, and who they are, forever.
Get ready for humor, heart, magic and adventure as middle graders and beyond learn to embrace who they are, accept others' differences and discover that making mistakes is OK – as long as you learn from them.
Subscribe to our newsletter!
Get Tabletop, RPG & Pop Culture news delivered directly to your inbox.
Details on the graphic novel series haven't been released yet, but stay tuned for more on those as they drop.
Happy Adventuring!