Kickstarter Round-Up: Foodie Magic for 5e, Sandwich Masters, & Rat Queens BFF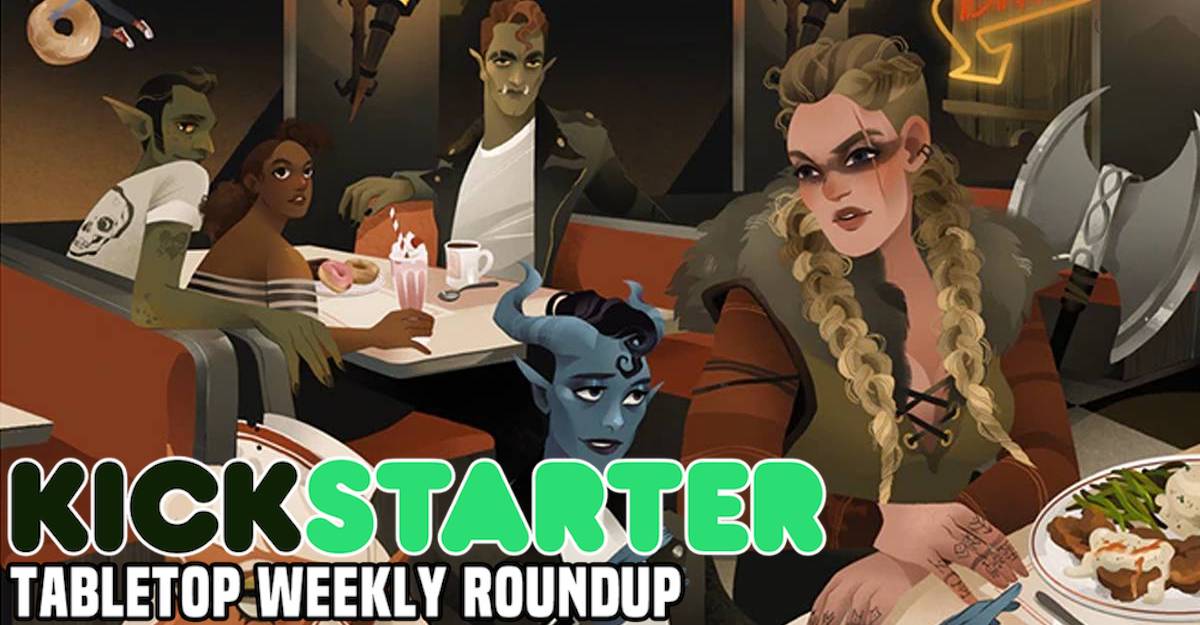 Come check out this week's batch of Kickstarter and crowdfunding highlights!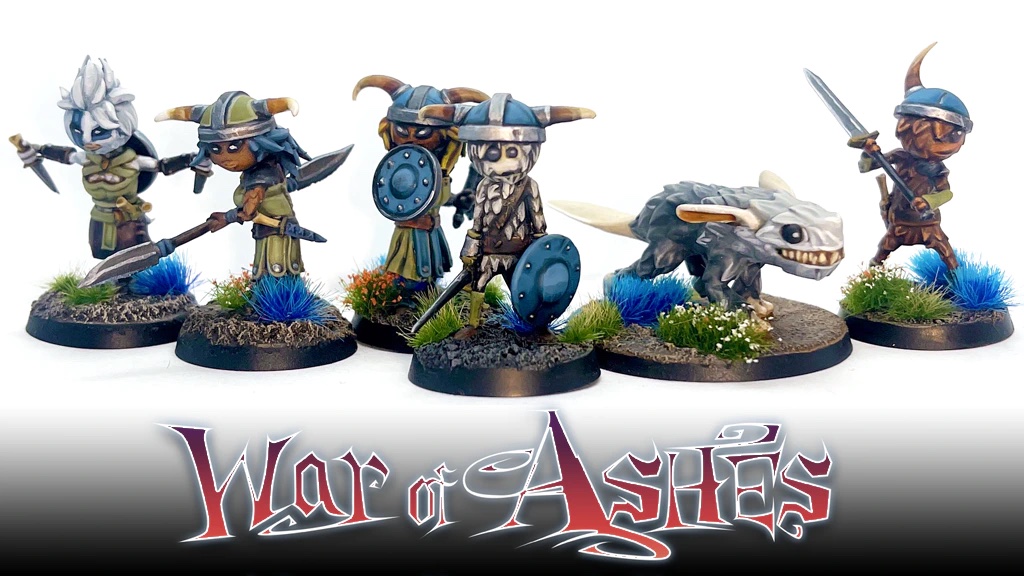 Bigger! Better! The dynamic poses only 3d printing can provide! We have started to resculpt the War of Ashes models from the ground up and the Jaarl and Vorix are the first two factions ready! (We are already hard at work on the next two factions!)
We are providing them here as STL files you may print yourselves or as high-quality resin 3d prints direct from us! These new models are aimed at our skirmish game Shieldbash PDF versions of most of Zombiesmith's rulesets are always free! You can download the full Shieldbash ruleset here!
Pledges start at $18 for an STL warband.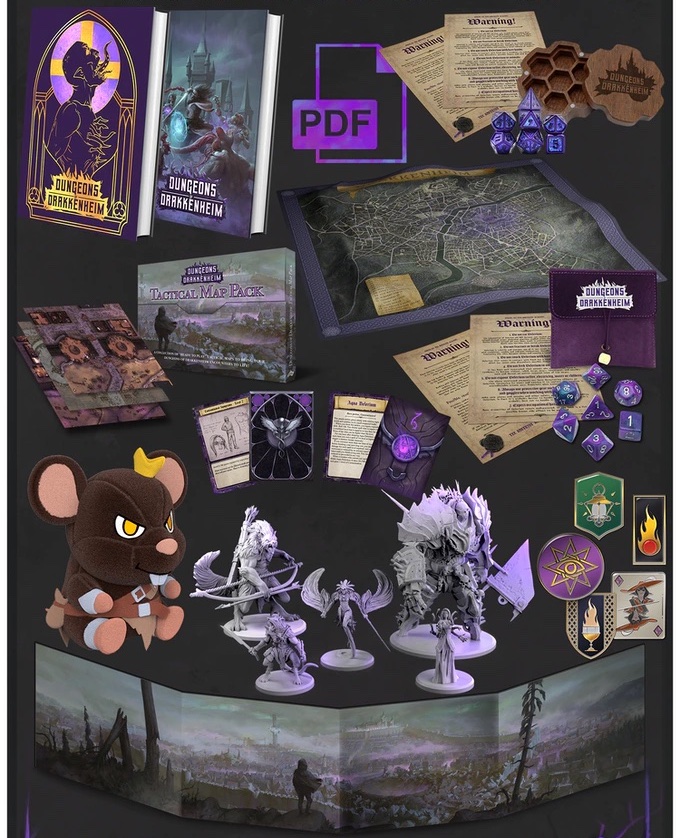 Dungeons of Drakkenheim is a Fifth Edition campaign for characters level 1 to 13 designed by the DUNGEON DUDES, Monty Martin & Kelly McLaughlin, based on the original livestream game broadcast on YouTube and Twitch! Fifteen years ago, Drakkenheim was destroyed by an eldritch storm of falling stars. Now, the city is a dismal urban wasteland contaminated by otherworldly magic and haunted by hideous monsters. Fantastic wealth, lost knowledge, and powerful artefacts lie ready for the taking by adventurers brave or foolish enough to venture into the ruins! nd
Pledges start at $25 for a PDF – miniatures/add ons available.

Your table has never experienced a world quite like Fat Magic before. Fat Magic is a 5e campaign set in a world saturated by delicious and dangerous food magic. It's packed with more than 250 pages of terrible food puns, off-the-wall culinary adventure, and more kissable hotties than you can shake a carbonated beverage at.
The events of this here misadventure will yank your players from a life of peaceful privilege in the foodie haven of Salted Pork and send them on a journey of discovery across the magic-tainted wilds of the Bouillabaisse. On the way, they'll scrap with a smörgåsbord of food-flavored monstrosities, topple an oppressive ruling class or two, and discover hidden schools of forbidden magic. If all goes according to plan? They just might save the world. 
Subscribe to our newsletter!
Get Tabletop, RPG & Pop Culture news delivered directly to your inbox.
(This week's header image is from this game.)
Pledges start at $20 for a PDF.

Sandwich Masters is a fast-paced card game of strategy, sabotage and (you guessed it) sandwiches for the whole family. Players compete to build sandwiches, complete orders and earn the most noshdosh within the time limit – easier said than done when bad ingredients, Attack Condiments and the dreaded Health Inspectors lurk behind every corner!
Bready to take your sandwich skills to the next level? Achieve true sandwich mastery with Bread Roles, our first official Sandwich Masters expansion! Bread Roles brings an added layer of chaos to the classic Sandwich Masters experience by introducing 10 new role cards, each of which boasts unique game-bending powers. What's more, Bread Roles allows six people to play together for the first time by adding extra cards to the core game.
Assume the identity of the Undercover Health Inspector, Flavatron 5000 or Colin the Bear (among others) and let battle commence. Your name may have changed but the challenge remains the same: defeat your rivals and become the one true Sandwich Master!
Pledges start at $14 for the expansion.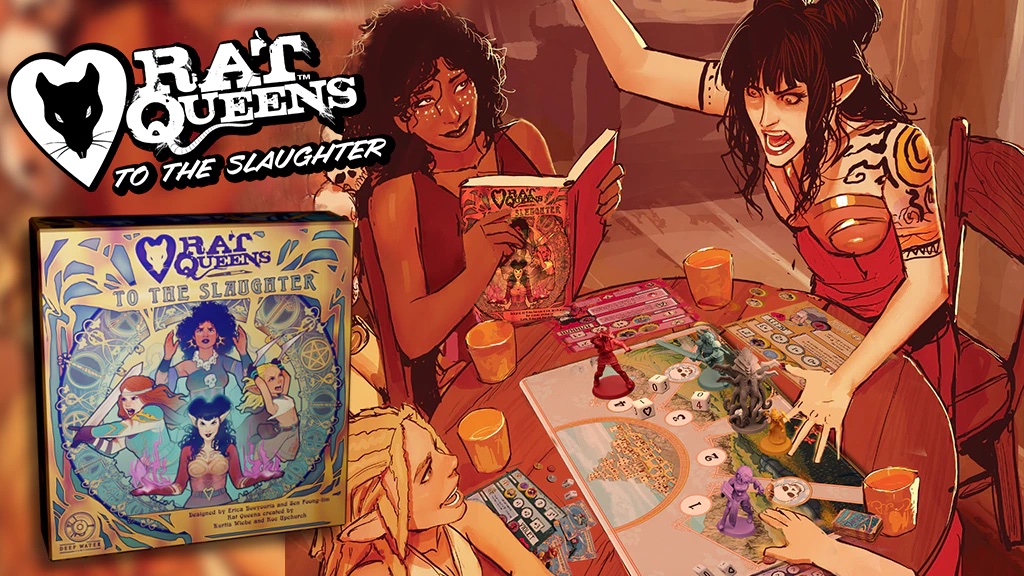 Forge Friendships and find your family, as you take on the role of the rat queens. Choose from 4 (5 with Braga Expansion) Rat Queens each with asymmetrical and unique playstyles in order to save palisade from total destruction. Power up your queen with new abilities and friendship as you take on hordes of monsters. Each queen comes packed with upgraded abilities you'll have to spend gold to learn. customize your queen differently each game to fit what the party needs!
Players will spend the first half of the game defeating monsters to earn rewards they'll use to upgrade their ability deck and stats in order to save palisade from a devastating foe and darkness looming in the background. Manage your friendships and upgrade your abilities to ensure your beloved home isn't doomed. Combat is a simplified version of RPG combat with easy to learn dice checks for attacks and abilities.
From the first sip to the last drop. Sisters. Warriors. Queens. Friends to the very end.
Pledges start at $49 for the core game.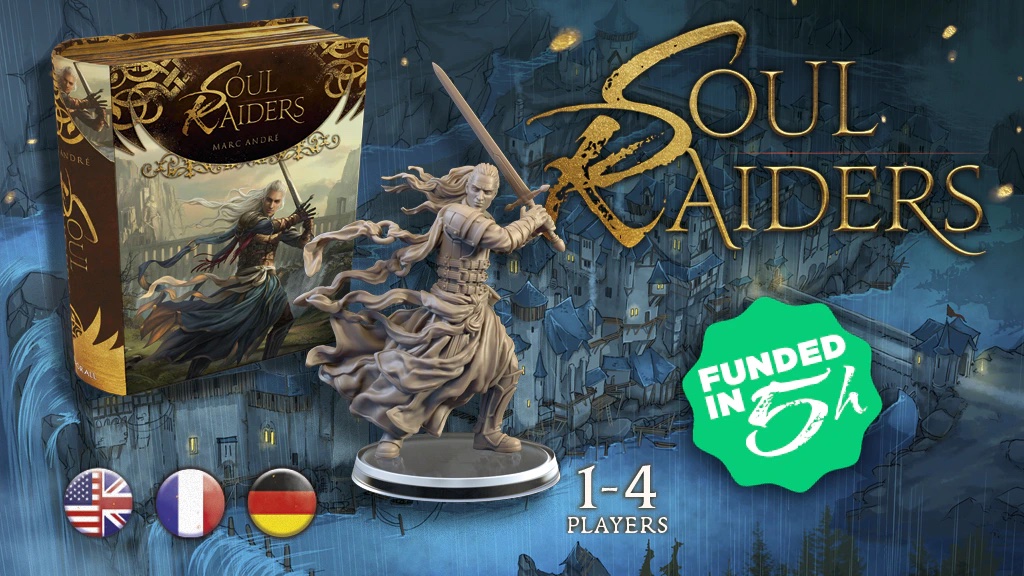 Soul Raiders is an action-packed and challenging adventure game, with an elegant and streamlined design, created by bestselling author Marc André (Splendor). Supported by a team of talented artists, such as Guillaume Tavernier (De Architecturart) and Magali Villeneuve (Magic The Gathering), he spent many years to develop a game system of EPIC proportions!
 

3 unique and immersive settings

, whole ecosystems to be explored thanks to an innovating gameplay focusing on the heart of the action!

A fast-paced and action-packed game flow

, where powerful heroes take on hordes of enemies and perilous threats,
An

ingenious artificial intelligence handled by simple rules

to trigger the game's reaction, changes to the locations and enemies' behaviors, constantly renewing the situations the players will face.

800+ cards

with amazing art and high-quality components, including

over 120 oversized double-sided location sheets!
Pledges start at $83 for the standard edition.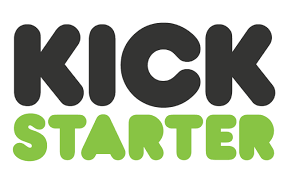 ~Which Of These Campaigns Caught Your Attention?