Kickstarter Round-Up: Potions, Crooks, Battle Fish, & Extreme Nachos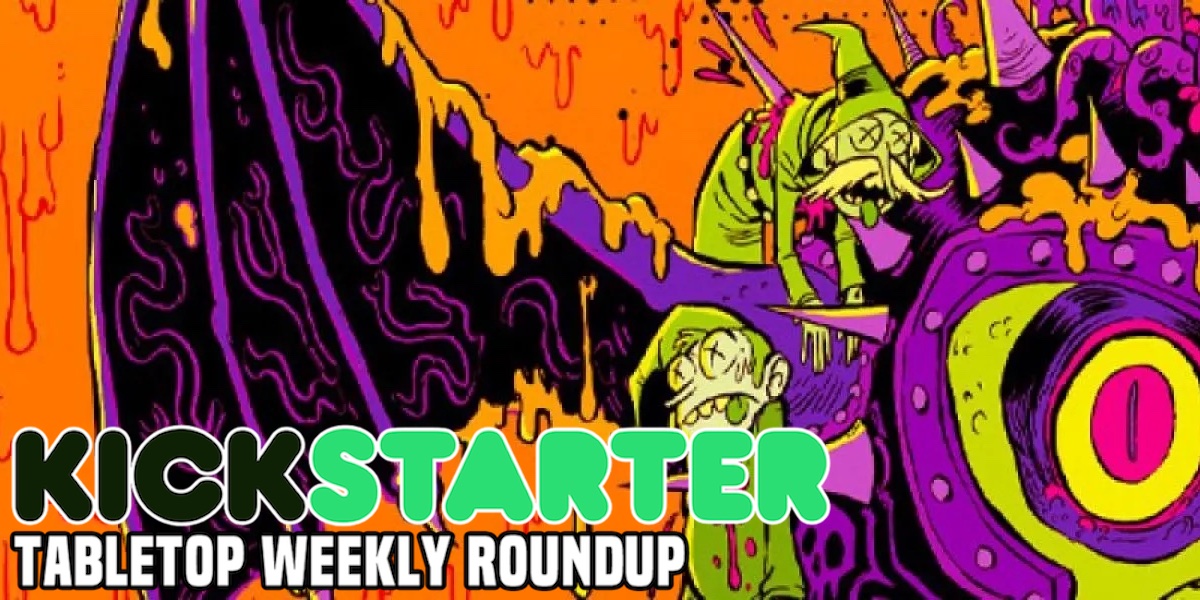 Come check out this week's batch of Kickstarter and crowdfunding highlights!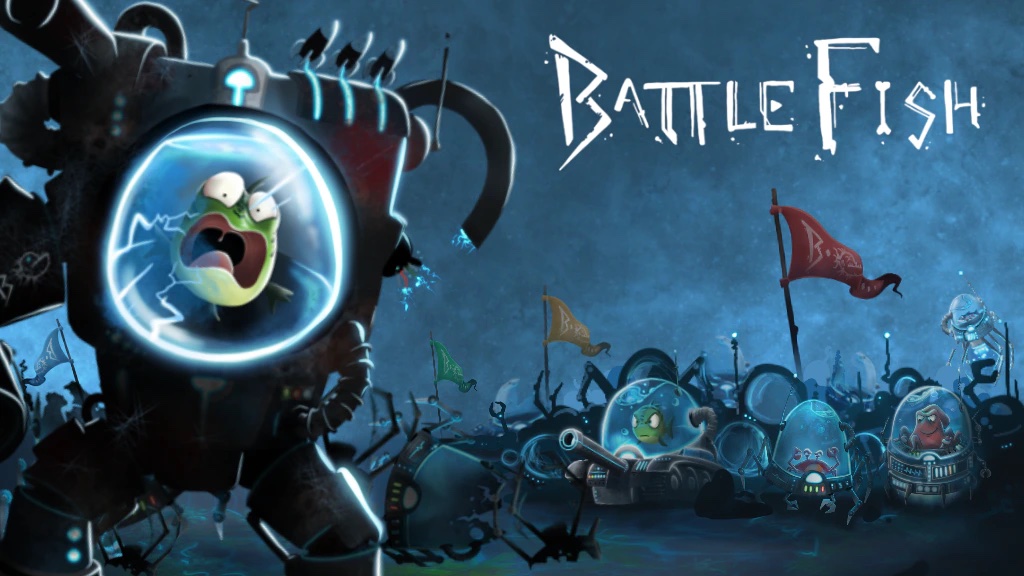 After thousands of years of submitting to a corrupt system that those in power called "Natural Selection" a group of fish known simply as "the rebels" finally said, "Enough is enough." 
And with that, the first BattleFish was created. 
The way I see it, if I knew that one day I would either get sautéed in butter, rolled into a sushi roll, or fried up and served with a side of chips, I would want to do something about it too. In Battle Fish you are in an epic capture the flag battle for control over the seas. Build your army of fish-controlled battle robots, and protect your base at all costs.
Win by conquering your enemy before they conquer you. BattleFish is a family friendly, strategic capture the flag card game. It is easy to learn, with simple rules, easy setup, quick playtime, replayability, and a difficulty level that varies with the group you are playing with (making it so that all ages can play.) All of that mixed with its fun artwork will be sure to make BattleFish a favorite that will hit your table again and again and again.
Pledges start at $30 for the game.
Printable Scenery presents the fantastical world of Hagglethorn Hollow, now available as STL files for home 3D printing. This hand sculpted world from the mind of film industry sculptor Johnny Fraser-Allen has been scanned on high-res 3D scanners and optimized for 3D printing. 
Create your ideal tabletop gaming scenario using Hagglethorn Hollow's towering components and unique place and play construction system. 
Pledges start at $56 for a district or $84 for all files.
Subscribe to our newsletter!
Get Tabletop, RPG & Pop Culture news delivered directly to your inbox.

The Mythic Potions is a series of 3D printable and 100% support free alchemy themed decorative props and fun accessories! You'll find dice storing potion bottles, charms, dice guardians, dice towers and even new Mythic Mugs! Use them to elevate your tabletop, LARP or cosplay experience! For practical use or just for decoration! 
Pledges start at $26 for a core bundle.

Return to the arena for the second insane deck-building game from the award-winning EPIC SPELL WARS OF THE BATTLE WIZARDS universe! The action is even MORE intense, the carnage is MORE vicious, and the table-flipping anger is even MORE your stupid friends' fault than ever before! Because this time… its XTREME, IT'S NACHO, AND ITS LEGENDARY!!!! An EXPLOSION of all-new Wizards, Spells, Creatures, and Treasures!
(This week's header image is from this game.)
Pledges start at $40 for the game.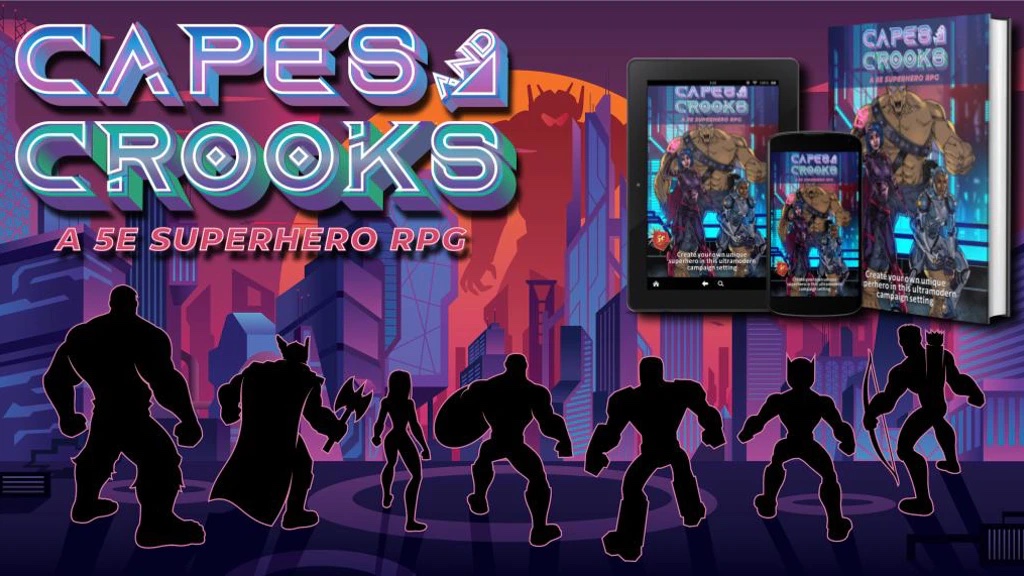 Capes & Crooks takes place in the ultra-modern world of Terra, a place of science, technology, rapid, continuous evolution, and even ancient lost magic. 25 years ago people around the world found themselves mysteriously imbued with fantastical gifts. Capes & Crooks utilizes the core rules for the 5th Edition of the world's greatest roleplaying game, adding its own unique twists and flavor.
This one book contains a full world setting, character creation rules, equipment statistics, powers, personal enhancements, magic items, tech items, monsters, villains, and NPCs. In addition, there are two adventures included! This volume is three sourcebooks rolled into one!
Pledges start at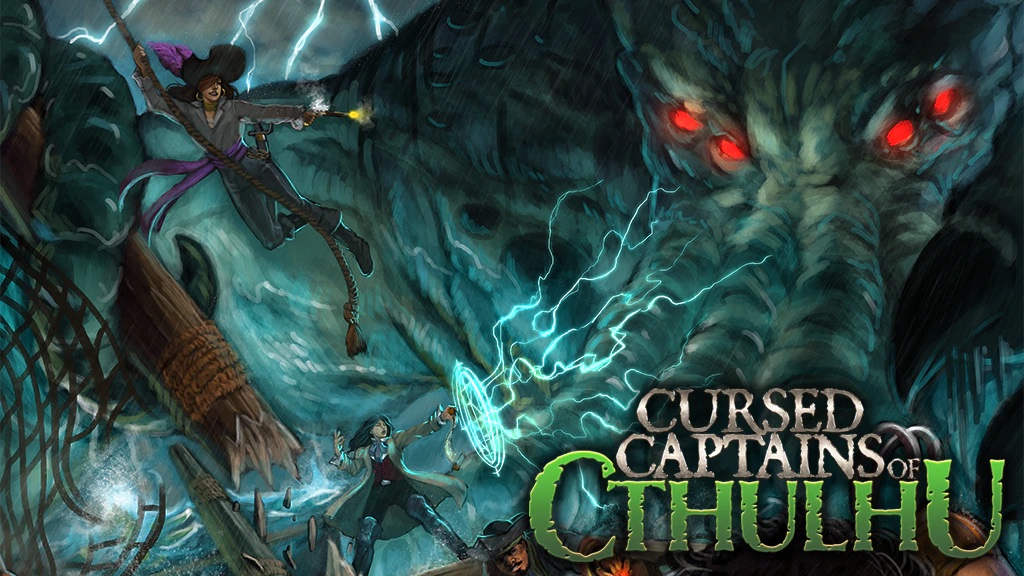 Cursed Captains of Cthulhu is a brand new setting and tabletop roleplaying game set in the golden age of piracy that pits your crew against the eldritch forces of the Cthulhu Mythos.
Explore a Parallel Golden Age of Piracy and the Lovecraft Mythos. Fight with – or against! – famous pirates, explore the pirate republic, and delve into the unknown depths with all their dangers and untold knowledge. But should it even be uncovered, or will that knowledge drive you to the edge of your courage and into the abyss?
Pledges start at $12 for a PDF.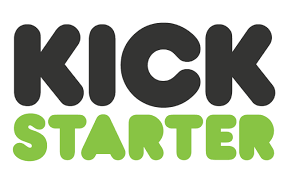 ~Which Of These Campaigns Caught Your Attention?