Lego Ultimate Collector Series 'Star Wars' Republic Gunship is Giant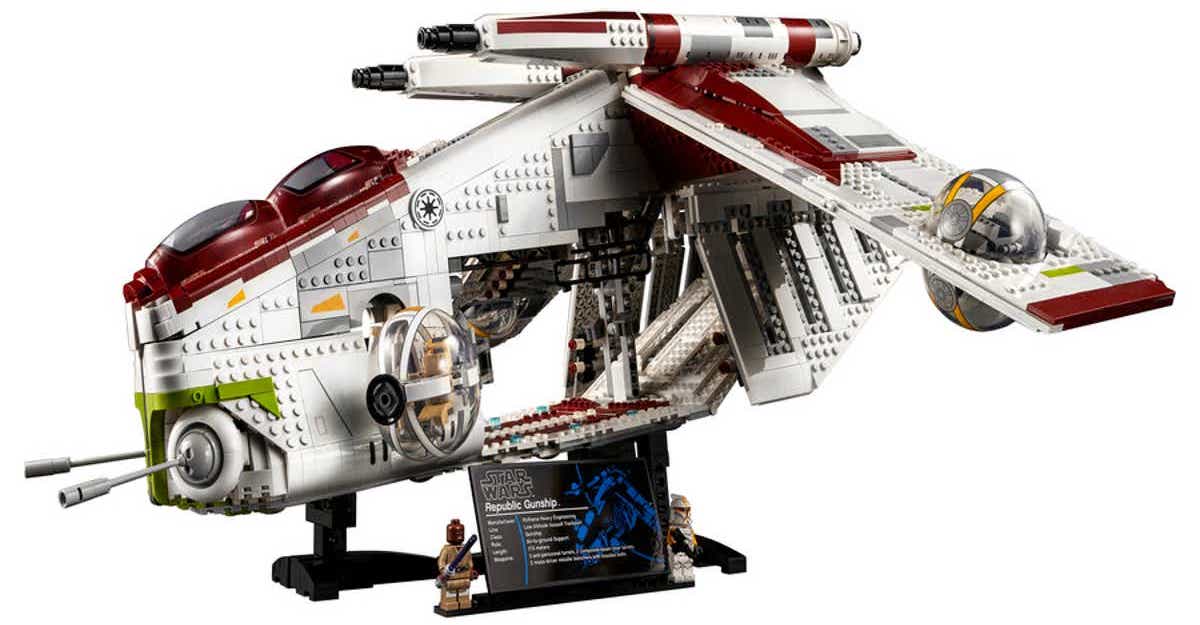 The fan-favorite is finally getting a big-scale set.
The clone piloted ship made its debut in Star Wars: Attack of the Clones and made appearances in Star Wars: The Clone Wars. This brick-built version got over 30,000 votes on Lego Ideas and is getting its first Ultimate Collector Series kit ever. StarWars.com spoke to Hans Burkhard Schlömer, creative lead of LEGO Star Wars.
First of all, with the UCS models we can create extremely large models. The size and scale mean that we can make complicated shapes, not possible in a smaller scale. And then, of course, we can really dial up on the level of details! That is the fun part, and what make these models looks so authentic.
The biggest challenge is stability. Even it is a large model primarily meant for display, it should be possible to handle and lift. That most often means a relatively complex construction, with a good amount of hidden LEGO Technic elements to support the structure.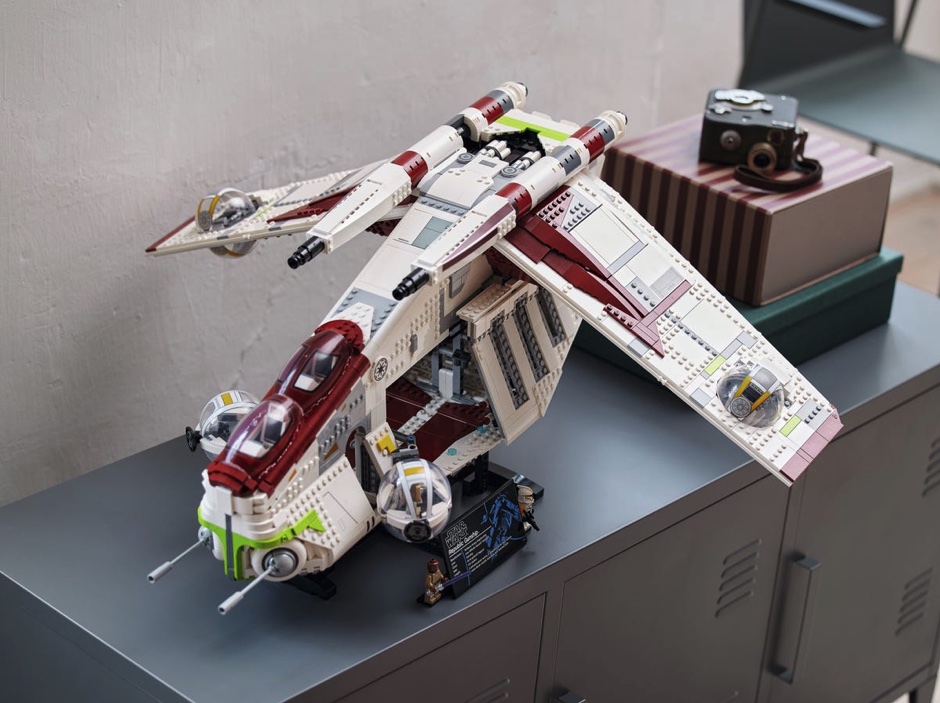 It's a monster at 13-inches tall and 27-inches long. The set comes with Mace Windu and Clone Trooper Commander minifigs that can sit in the cockpit or the rotating gun turrets. Its open design is unique and will be great for displays with a bunch of minifigs. One thing is for sure – it will dominate your display shelf if it can fit it.
The Republic Gunship will be available on August 1st.
75309 Republic Gunship – $349.99
3,292 pieces
13 in. (33 cm) high, 27 in. (68 cm) long, and 29 in. (74 cm) wide, including the stand
2 pilot cockpits, swing-out spherical gun turrets, 2 cannons, super-long wings, opening sides, rear hatch
Minifigs: Clone Trooper Commander with a blaster and Mace Windu with a lightsaber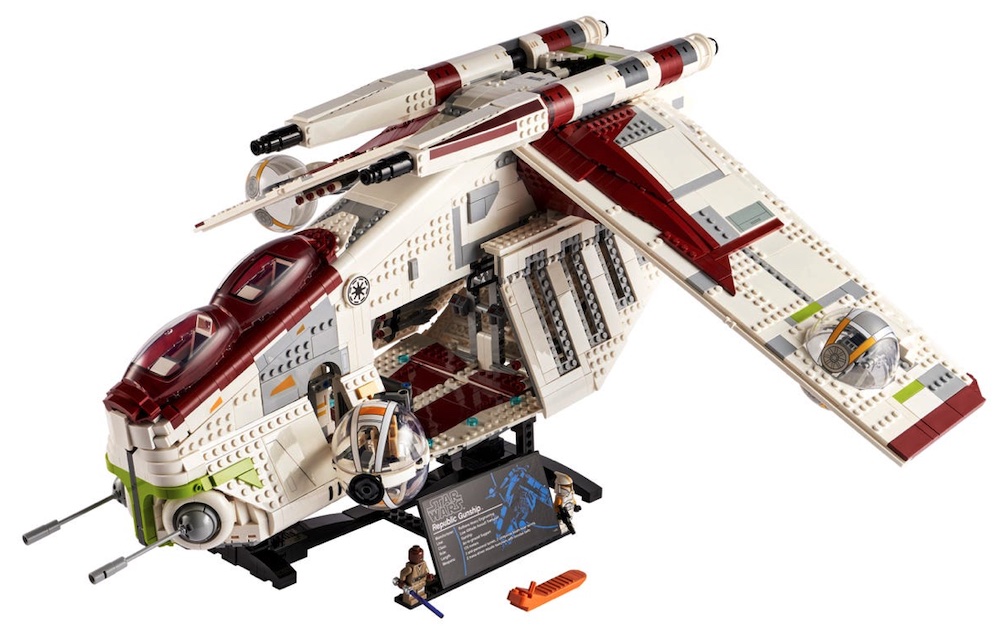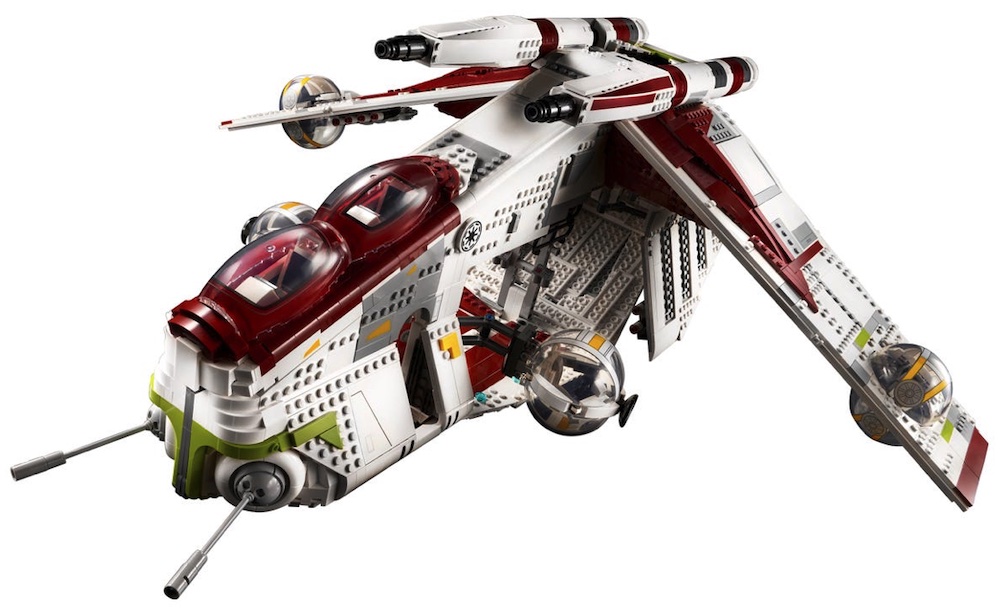 Subscribe to our newsletter!
Get Tabletop, RPG & Pop Culture news delivered directly to your inbox.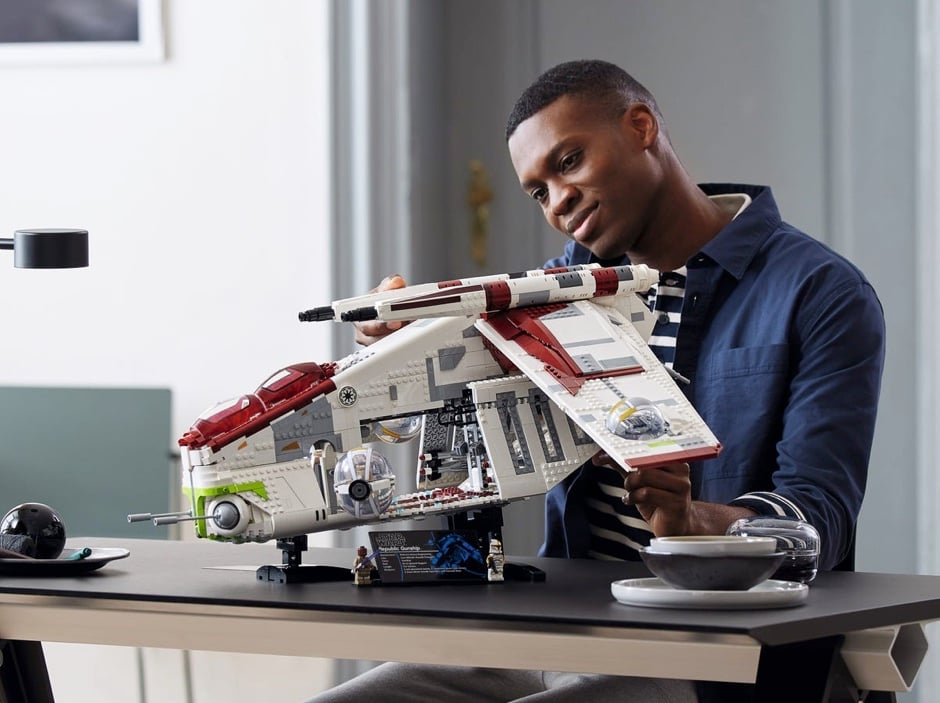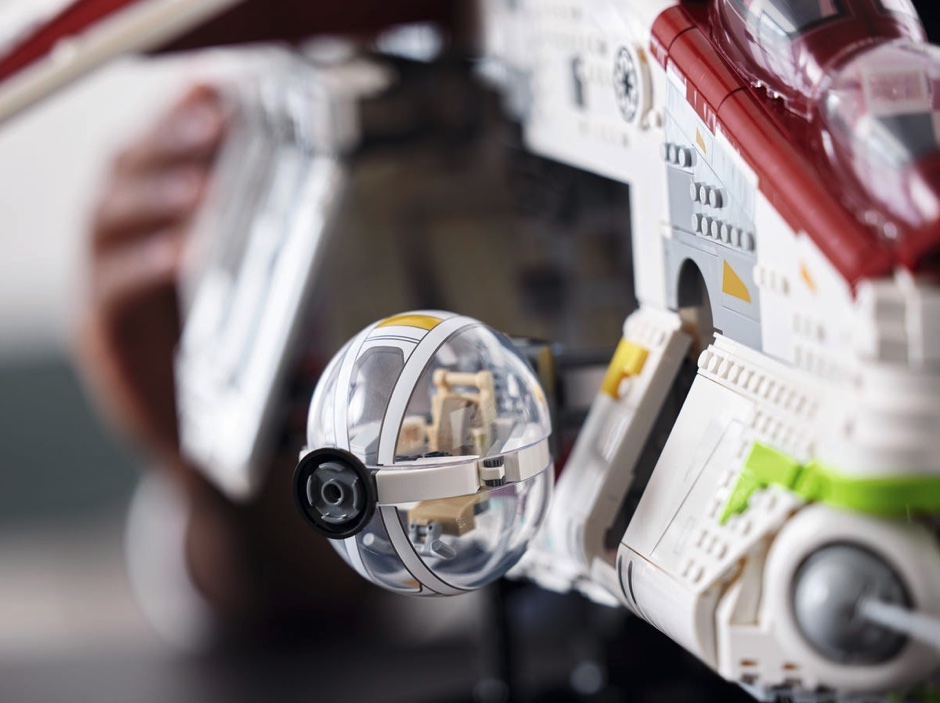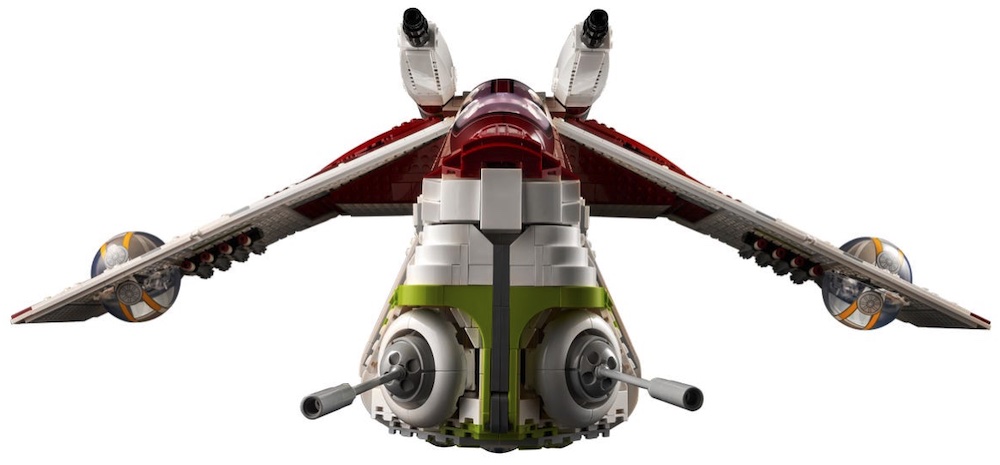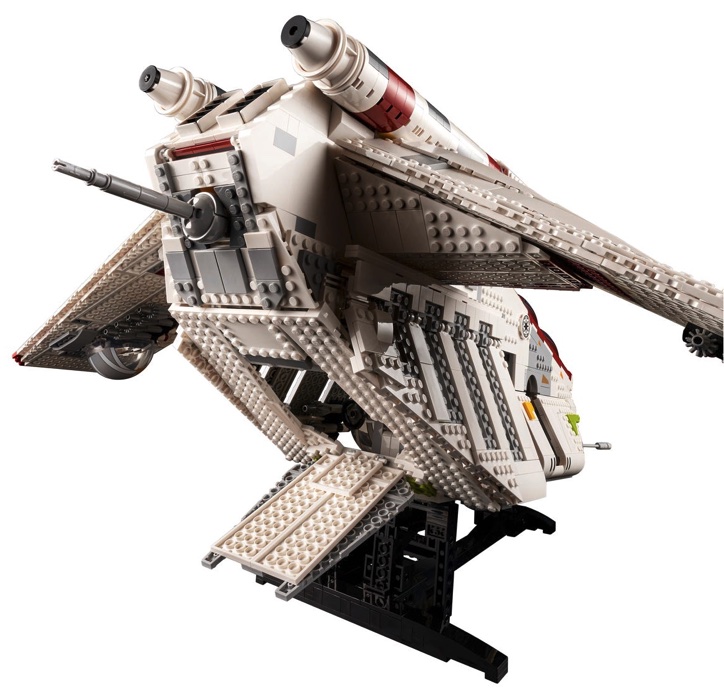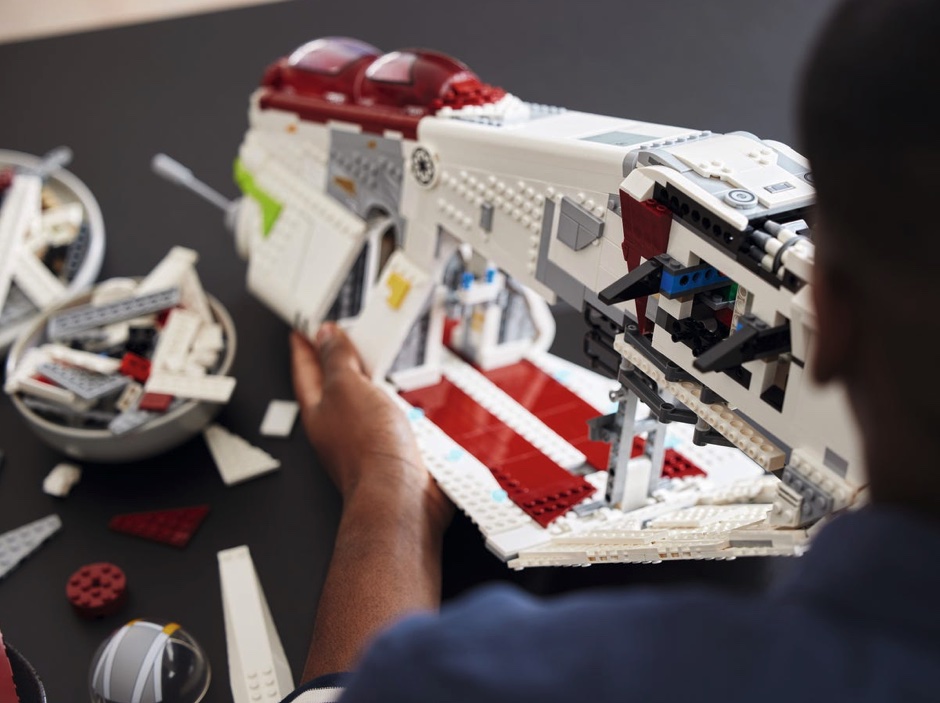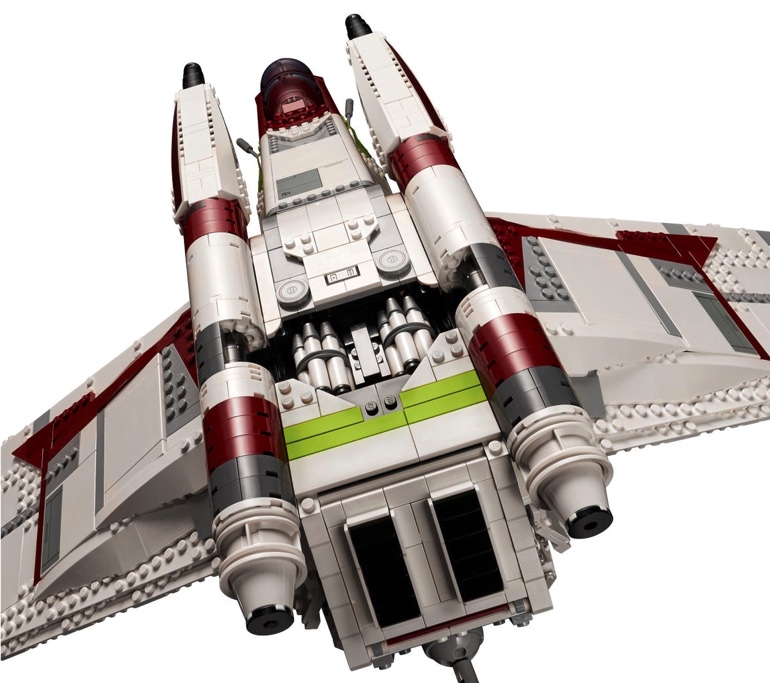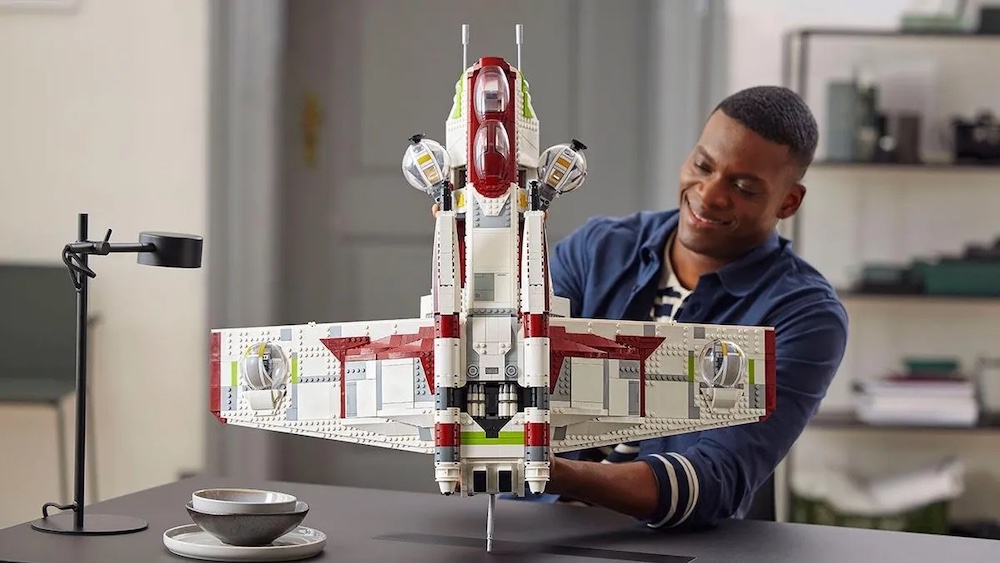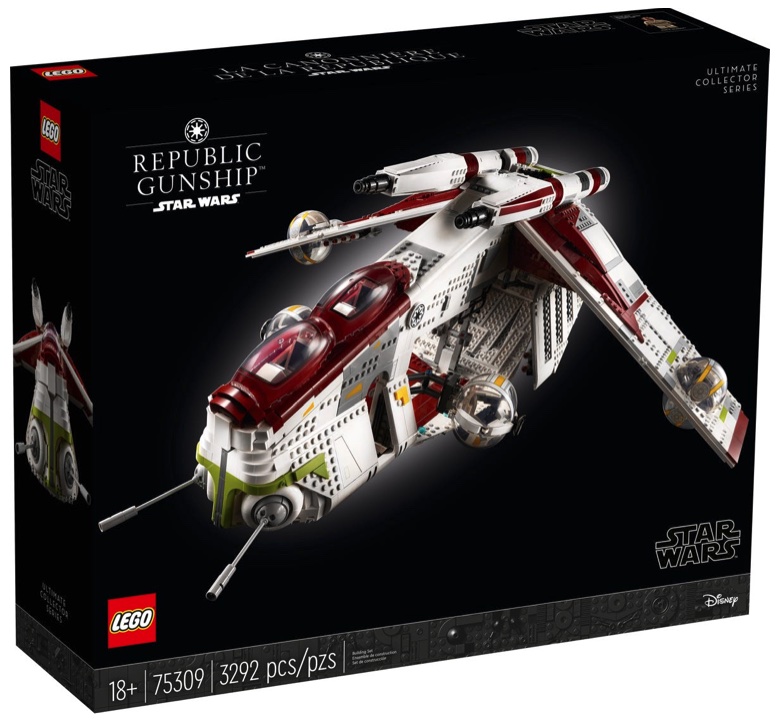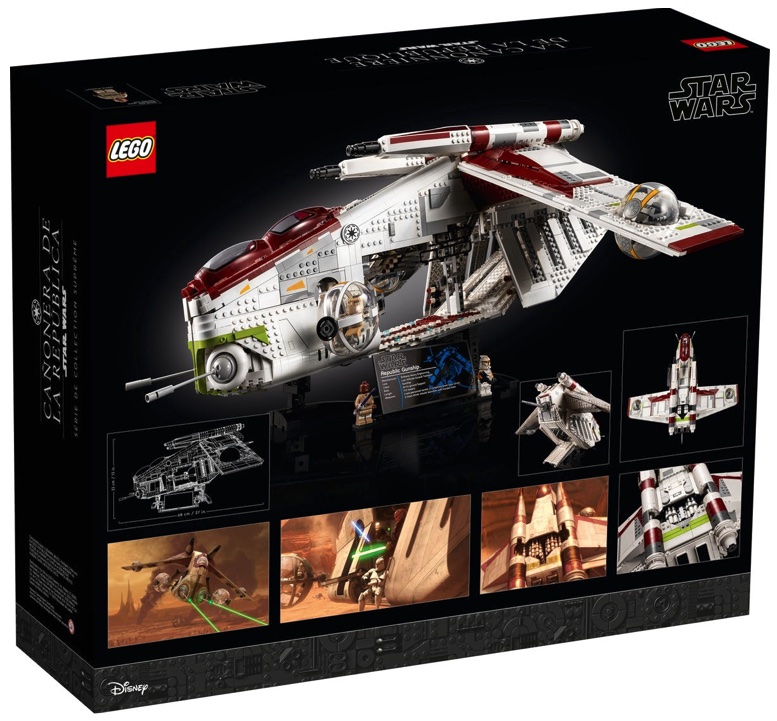 [mepr-active memberships="290601, 290602, 290603, 290604" ifallowed="hide"][/mepr-active]