Celebrate the Holidays with this Year's Lego 'Star Wars' Advent Calendar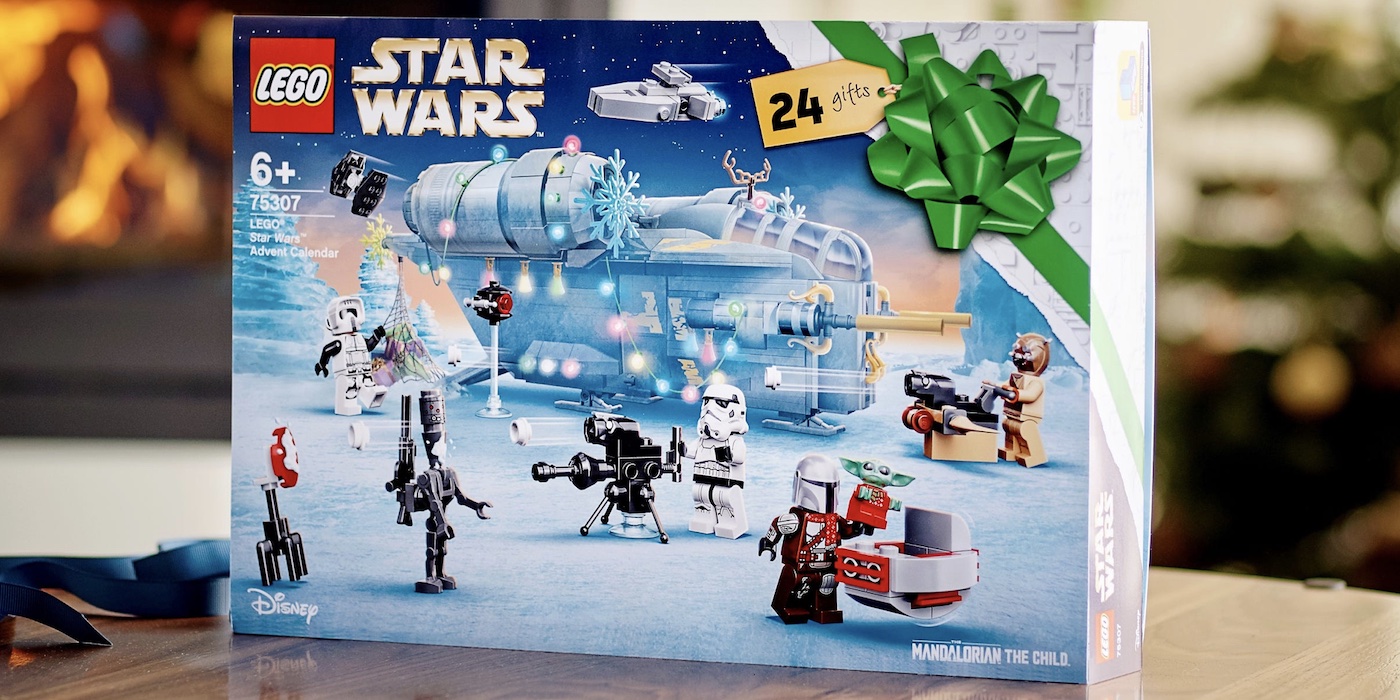 This year's calendar will give The Mandalorian fans a surprise every day leading up to Christmas.
Behind the twenty-four doors of this calendar are minifigs and droids plus buildable vehicles, weapons, and accessories that you can create fun winter scenes with. It's all inspired by the second season of the show – you'll get Mando and Grogu in festive outfits, as well as a Scout Trooper, Stormtrooper, Tusken Raider, IG-11, and IT-O Interrogator Droid. The mini builds include The Razor Crest, TIE Fighter, and a Tusken ballista snow launcher with targets.
No release date has been set or official price hasn't been shared, but it should be around $40 based on previous years' prices and sometime in the fall.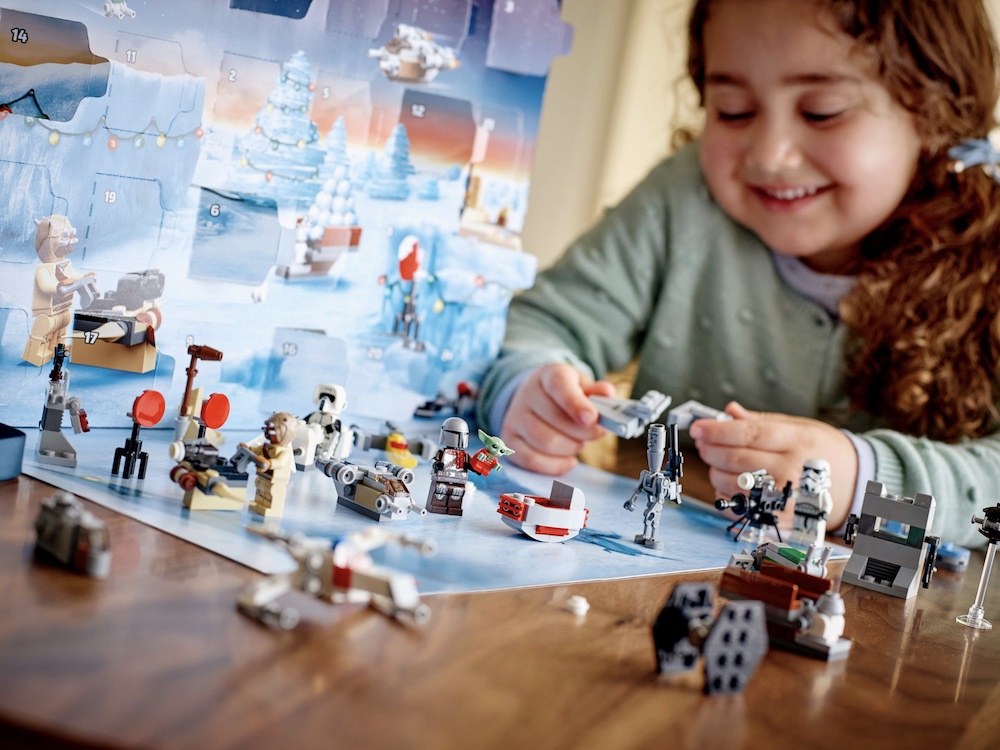 75307 LEGO Star WarsAdvent Calendar 2021
335-pieces
Features 7 LEGO® Star Wars™ characters, including The Mandalorian and the Child (Grogu), affectionately known as Baby Yoda, in festive outfits, plus a Tusken Raider, IG-11 and IT-O Interrogator Droid.
The 11 mini build vehicles include The Razor Crest, Riot Mar's starfighter, Imperial Troop Transport, X-wing, TIE Fighter, Imperial Light Cruiser, Boba Fett's starship and the Child's hoverpram.
Other mini builds include an E-web heavy blaster snow launcher, training targets, Tusken Raider's weapon rack and snow launcher, Imperial weapon rack and Mandalorian weapon rack.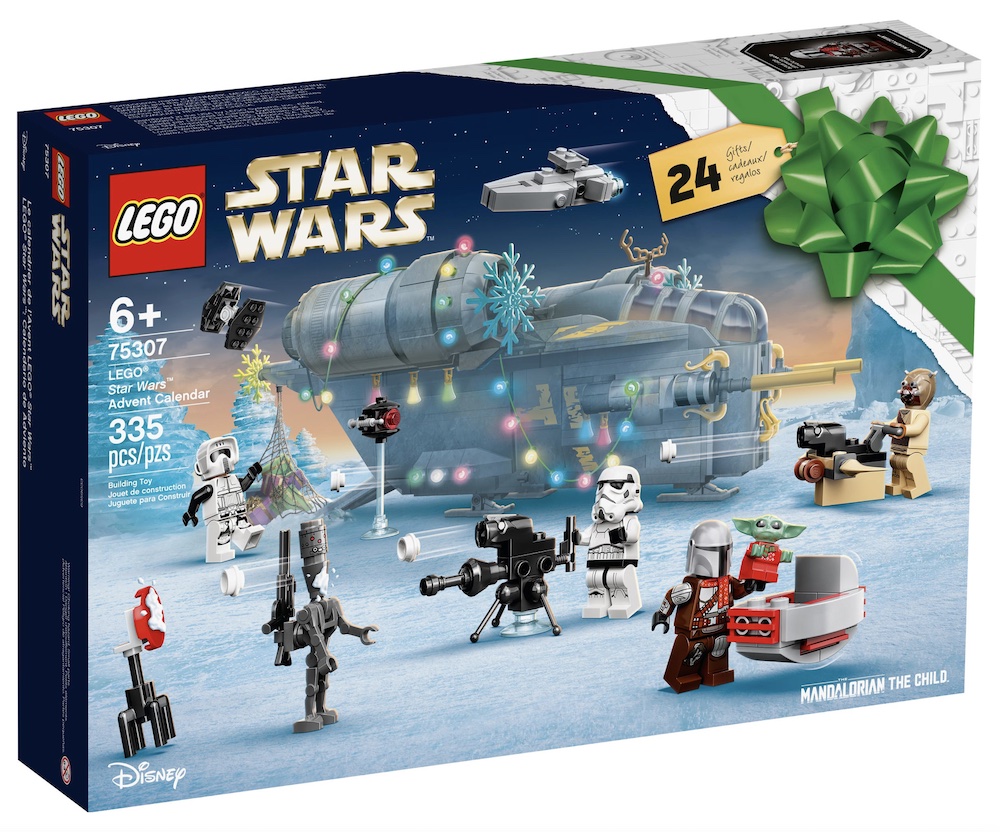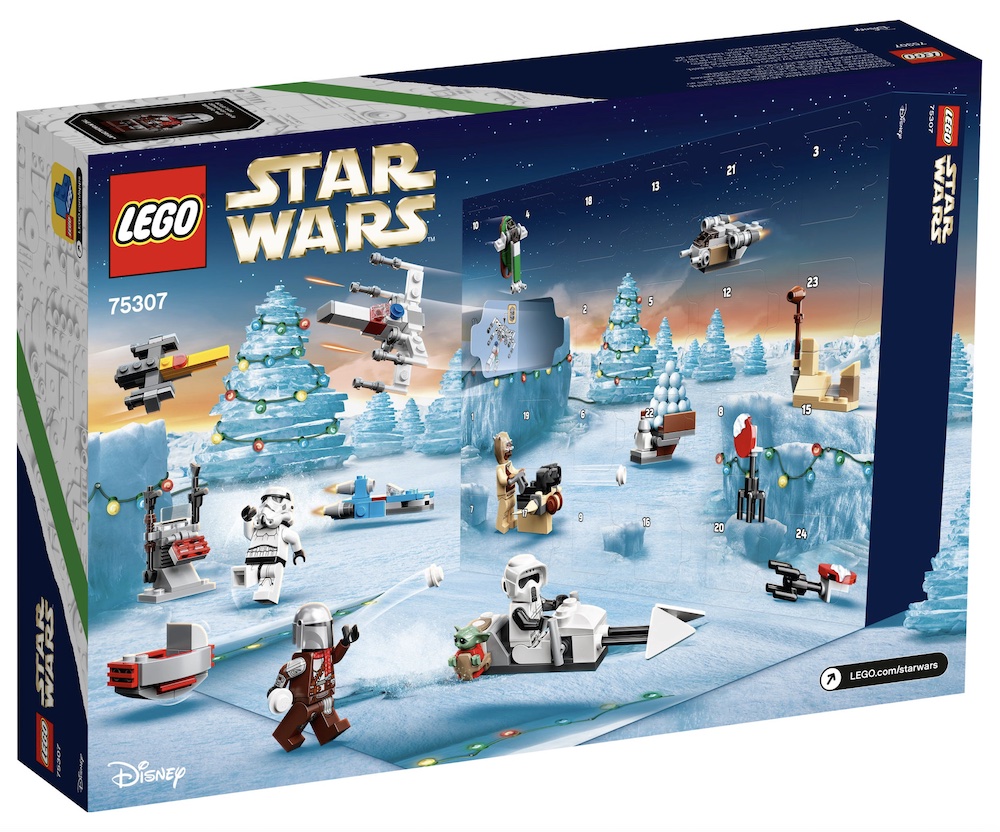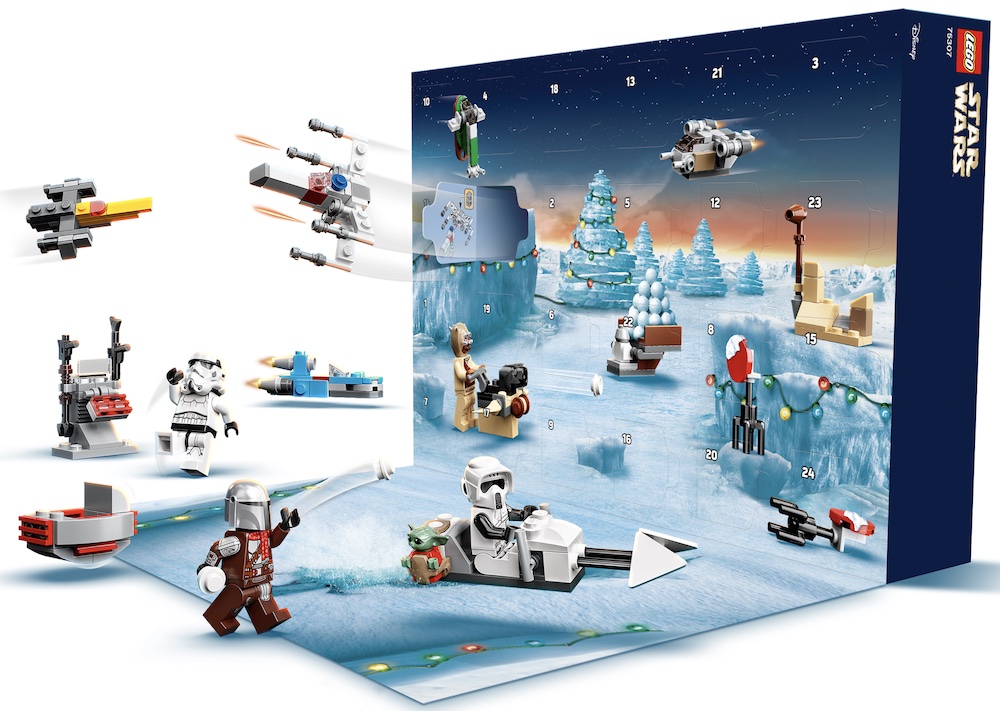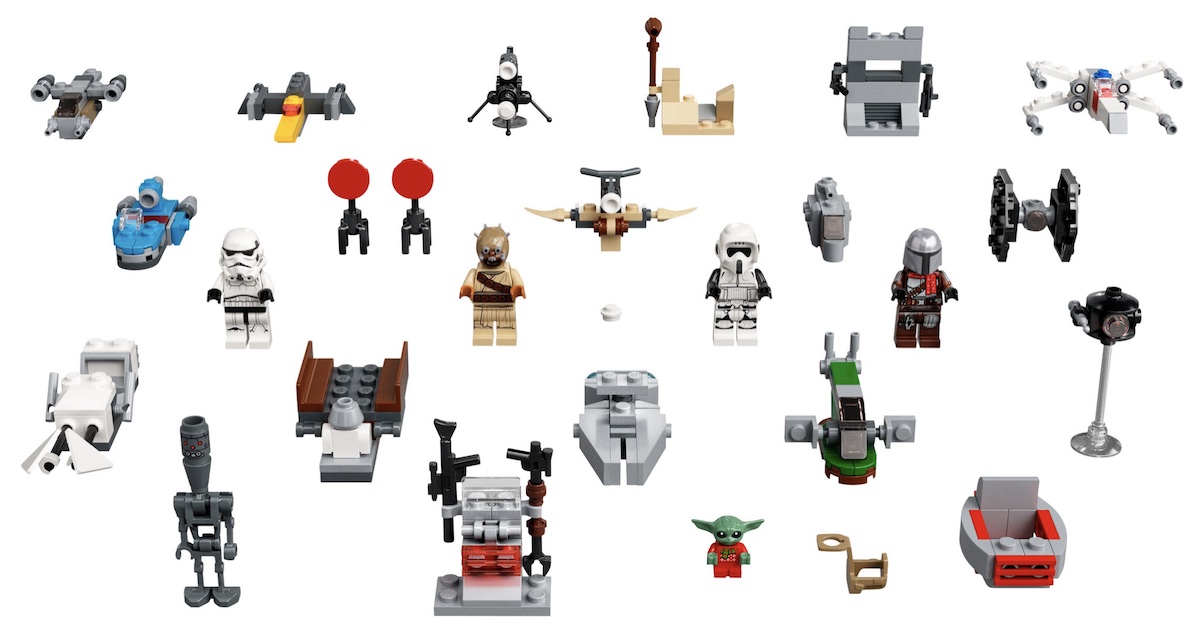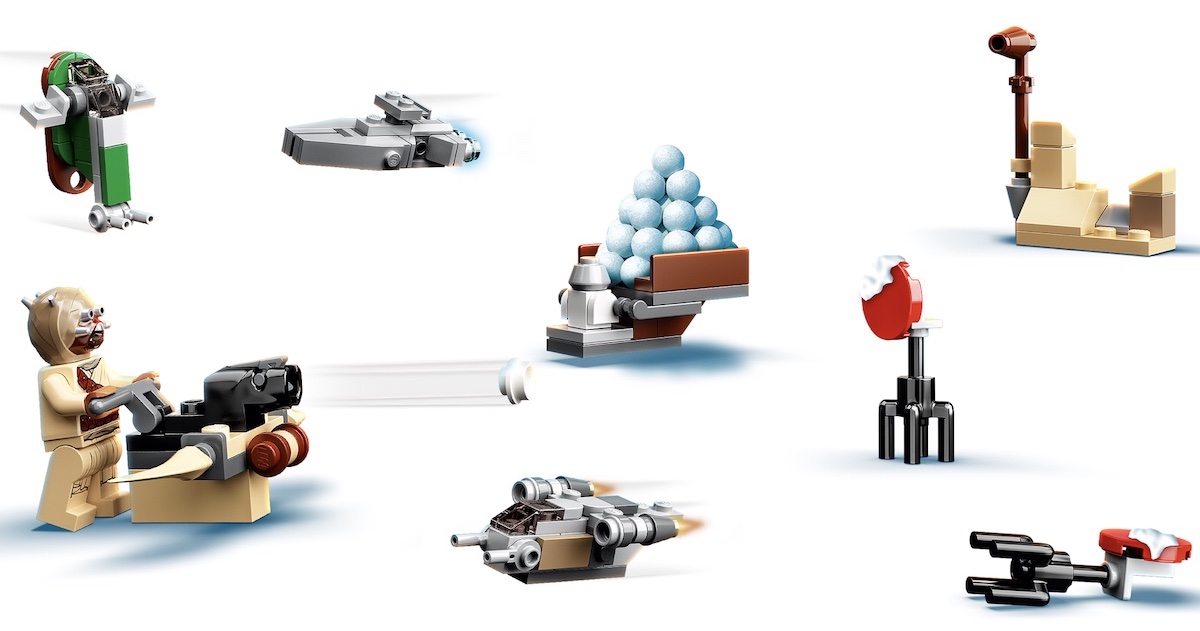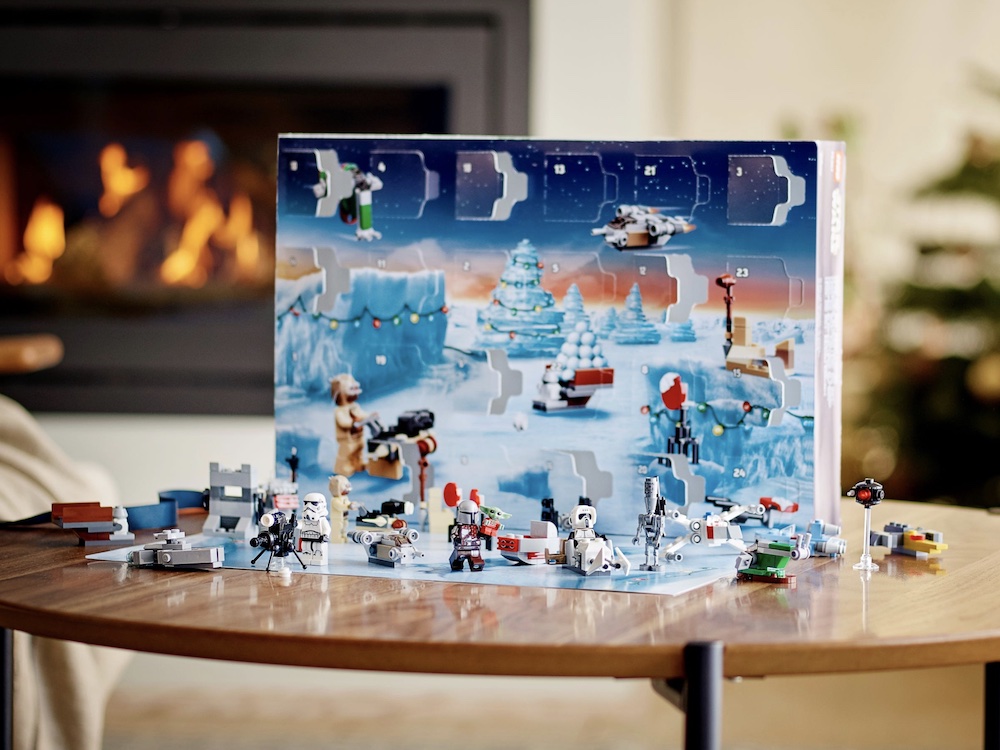 Subscribe to our newsletter!
Get Tabletop, RPG & Pop Culture news delivered directly to your inbox.