Marvel's 'What If…?' Is Going to Be a Weird Ride Though the MCU – First Trailer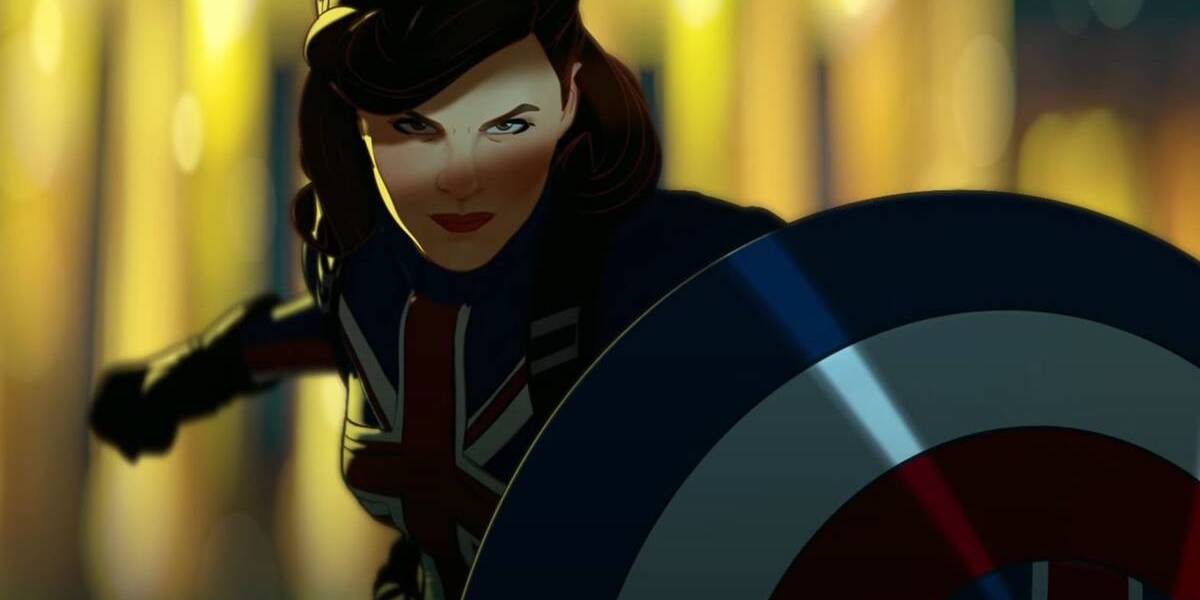 The next Marvel streaming how is going to turn the MCU upside down and inside out.
The first animated series in the MCU stars Jeffrey Wright as the voice of The Watcher, and the voice cast will include actors from across the movies. The series will be an anthology inspired by the long-running comic series that warps, twists, and shifts the Marvel stories we're familiar with. It features Peggy Carter, T'Challa, Doctor Strange, Killmonger, Thor, and more. Get ready for good becoming evil, character mash-ups, new team-ups, and weird timelines.
The first look at the series includes Peggy Carter (clad in the Union Jack) fighting Hydra during WWII, Marvel zombies, T'Challa taking the place of  Star Lord, and other interesting twists. Oh, and Howard the Duck. The MCU always needs more Howard.
The voice cast is from all over the MCU – Paul Rudd as Ant-Man, Michael Douglas as Hank Pym, Chadwick Boseman as Black Panther, Michael B. Jordan as Killmonger, Sebastian Stan as Bucky Barnes, Hayley Atwell as Peggy Carter, Toby Jones as Arnim Zola, Neal McDonough as Dum Dum Dugan, Karen Gillan as Nebula, Sean Gunn as Kraglin, Michael Rooker as Yondu, Djimon Hounsou as Korath, Chris Hemsworth as Thor, Tom Hiddleston as Loki, Natalie Portman as Jane Foster, Taika Waititi as Korg, Jeff Goldblum as Grandmaster, Josh Brolin as Thanos, Mark Ruffalo as Bruce Banner/The Hulk, Samuel L. Jackson as Nick Fury, Jeremy Renner as Hawkeye, and Dominic Cooper as Howard Stark.
The new series, directed by Bryan Andrews (Avengers: Infinity War, Samurai Jack) with AC Bradley (Arrow, Tales of Arcadia) as head writer.
What If… ? arrives on Disney+ on August 11th with new episodes Wednesdays.