RPG Accessories: D&D Collectibles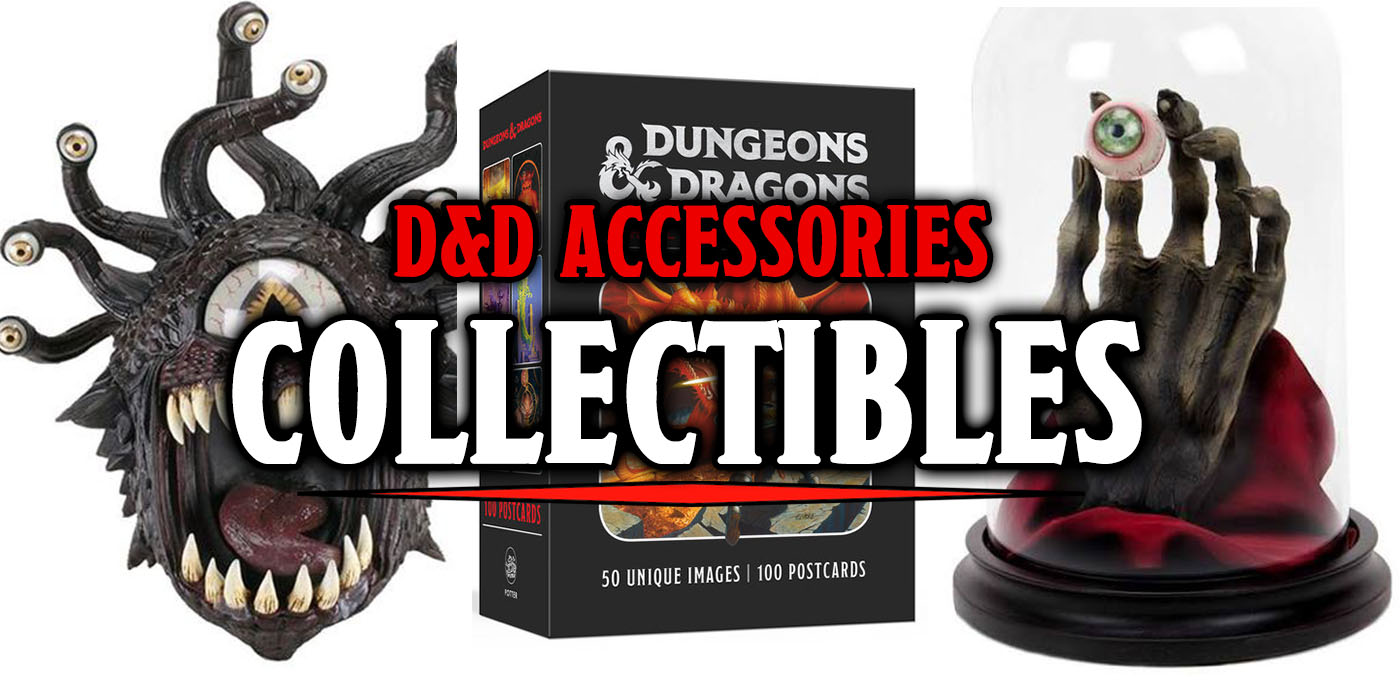 From toys to art and sometimes a mixture of both, there are loads of Dungeons and Dragons collectibles to decorate your gaming room with.
Not every piece of Dungeons and Dragons paraphernalia you buy has to serve a measurable or useful purpose. Sometimes your D&D accessories just sit on a shelf and look cool or quietly bring you joy. Some things, are just meant to be collected for the sake of collecting. As always, links are in the item titles.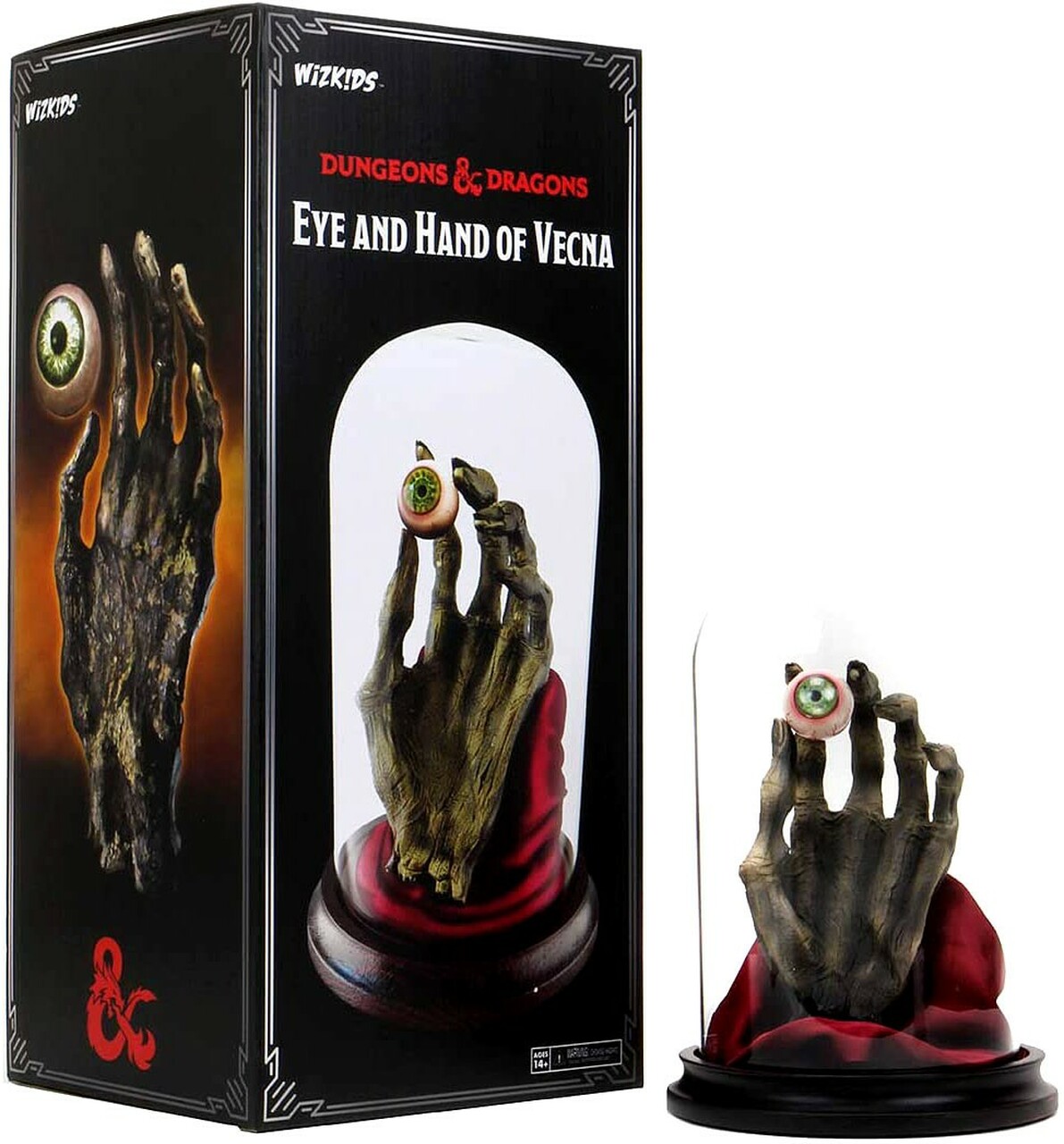 All that remain of Vecna or his tower is a pile of ash, one hand, and one eye. And you can display the latter two in your house if you'd like. Most people may not recognize this for the powerful artifact that it is, but that doesn't really matter considering how good the life-size and hyper-detailed replica statue is. Like many collectibles, at its core, this is an art piece that you'll display and not get much use out of outside of occasional D&D roleplay scenarios, but it is a perfect conversation starter.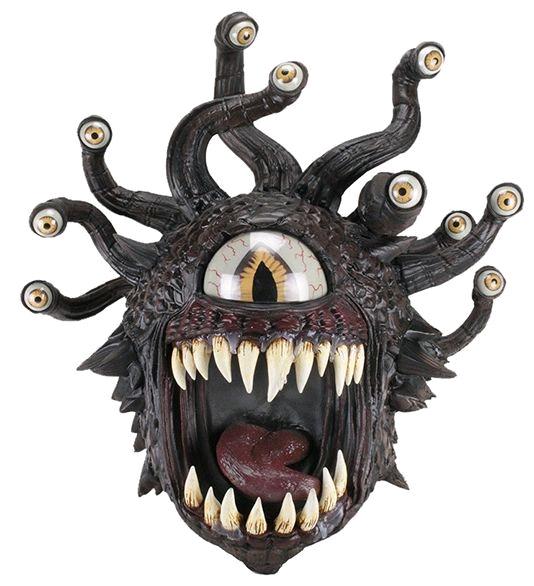 Faux trophy plaques with D&D monsters will never not be funny to me. The idea of a real life person having lots of fantastical monsters displayed on their wall like an old-timey hunter's trophy room is that exact level of silly pseudo immersive humor that I love. Even if they don't know what exactly they're looking at, anyone visiting is going to recognize a hunting trophy plaque and might even ask you what that thing is…. And then you'll get to explain beholders or Owl Bears or whatever other monster you can pretend to have successfully felled to your very confused guest.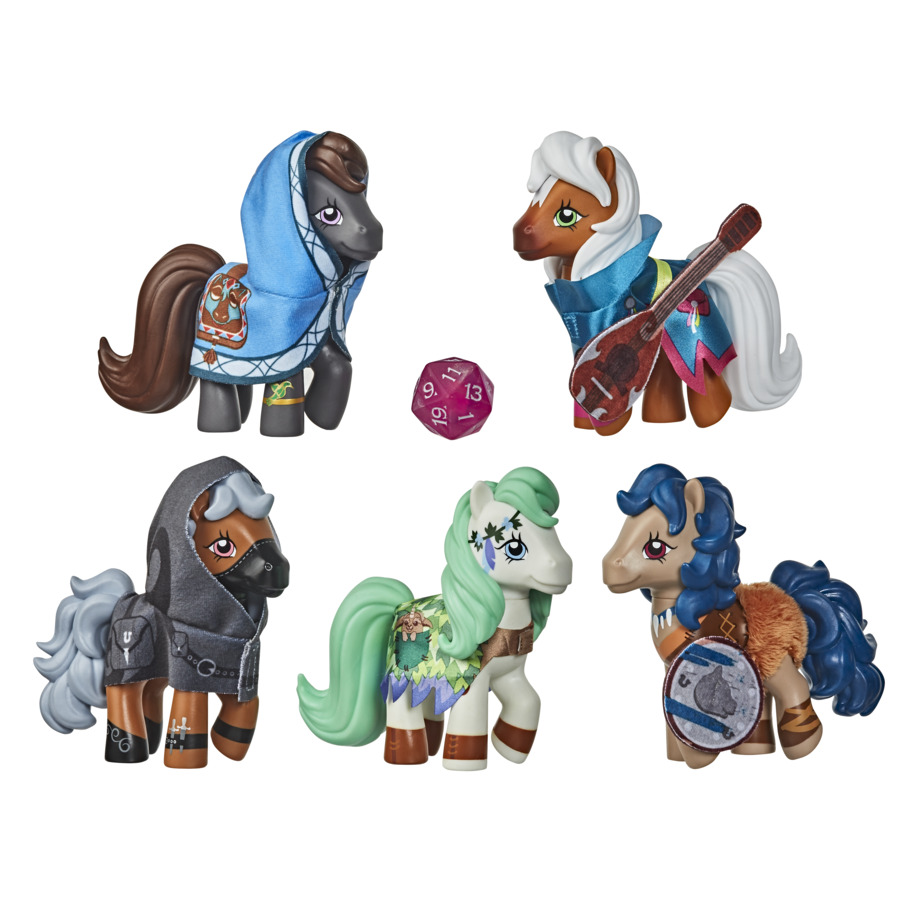 Unlike some of the other items on this list, Cutie Marks and Dragons could be a functional toy that you actually play with (or let a child play with) if you're willing to take them out of the box. D&D and My Little Pony joined forces because adventuring, like friendship, is magic and little tiny pony-sized cloaks and weapons are undeniably adorable. Toys aren't every pony's favorite kind of collectible, but when it comes to D&D and MLP, this set is pretty much perfect.
Subscribe to our newsletter!
Get Tabletop, RPG & Pop Culture news delivered directly to your inbox.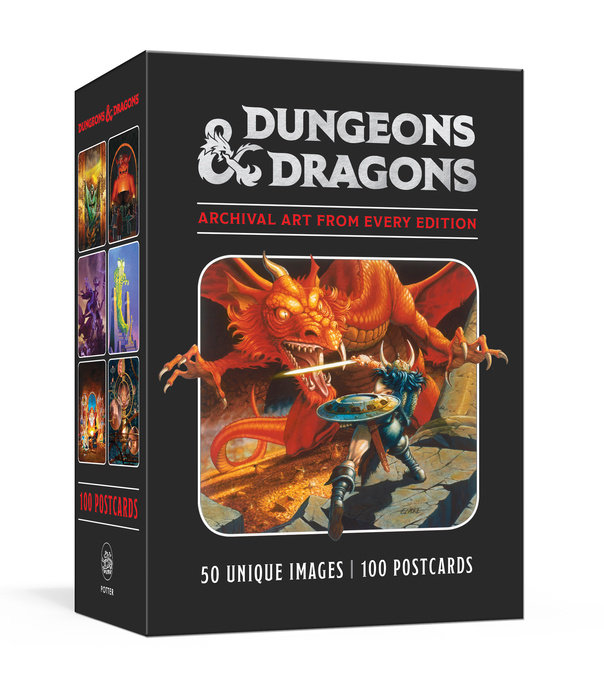 I'm personally a fan of collecting art, whether it's in the form of frameable prints, coffee table art books, or pretty backgrounds for my phone. This set of one hundred postcards comes with fifty unique pieces of art so you can keep fifty to admire or display and have fifty functional postcards to actually mail to people. Assuming you send physical mail to anyone anymore.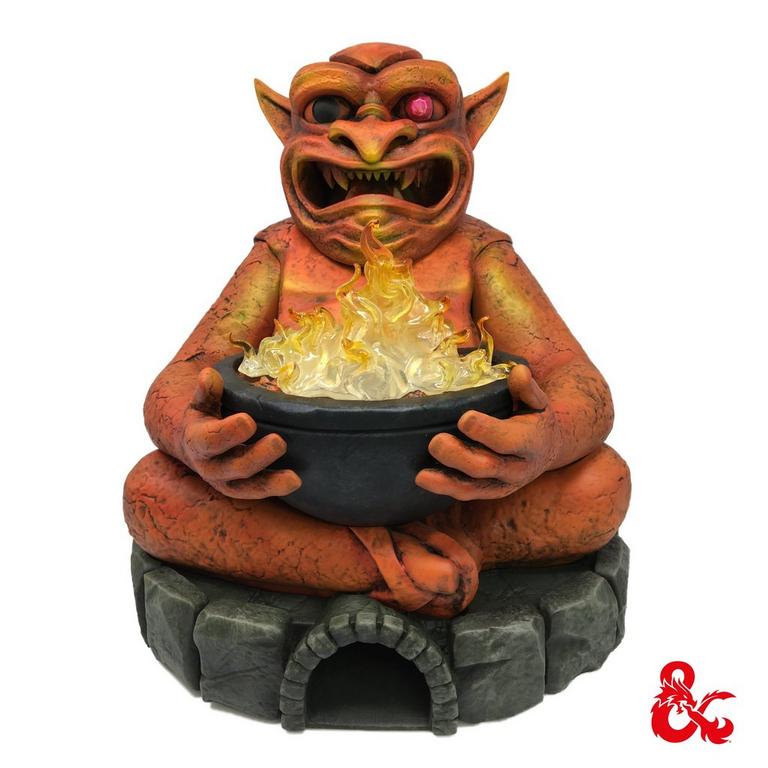 Inspired by D.A. Trampier's art from the original First Edition D&D Player's Handbook, this dice tower fits perfectly in the intersection between form, function, and appreciation for classic Dungeons and Dragons. The head is removable for your dice rolling convenience, and the fire lights up to wow your players, but the rest of the time this piece is cool enough to display on your favorite collectibles shelf.
Do you have any D&D collectibles? Will any of our picks make it onto your wish list? What's one piece of D&D merch you'd like to get? Let us know in the comments!
Happy Adventuring!