Star Wars: Legion – Wookie Warriors Get Teased By Atomic Mass Games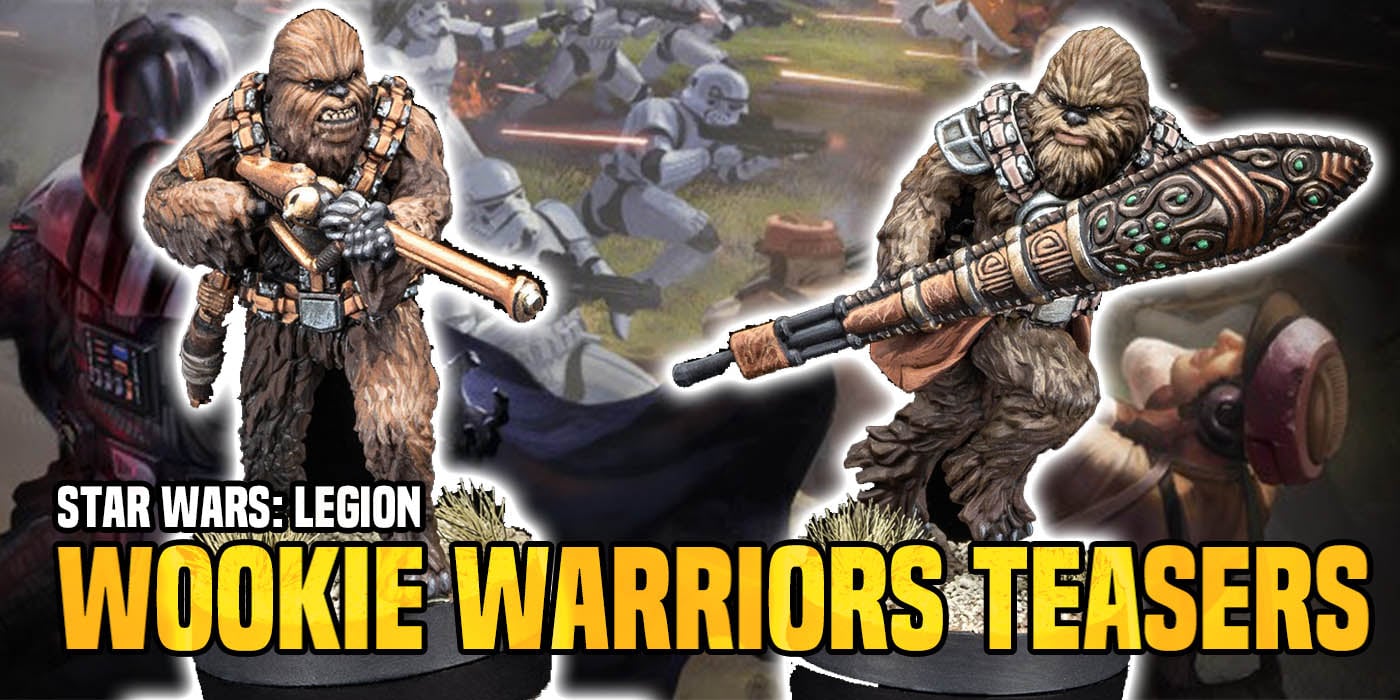 The new Wookie Warriors Unit Expansion is coming to Star Wars: Legion in August. Check out some of the teasers from Atomic Mass Games!
You might want to let the Wookie win…or at least appreciate their fine fur with these previews from Atomic Mass Games.
via Atomic Mass Games (Facebook)
"The Wookiee Warriors Unit Expansion inlcudes new heavy upgrade cards and miniatures for you to bolster your units!
The Wookiee Warriors release August 27.
Pre-order yours at your local store or at the link below:
http://ow.ly/TuzG50FlXHI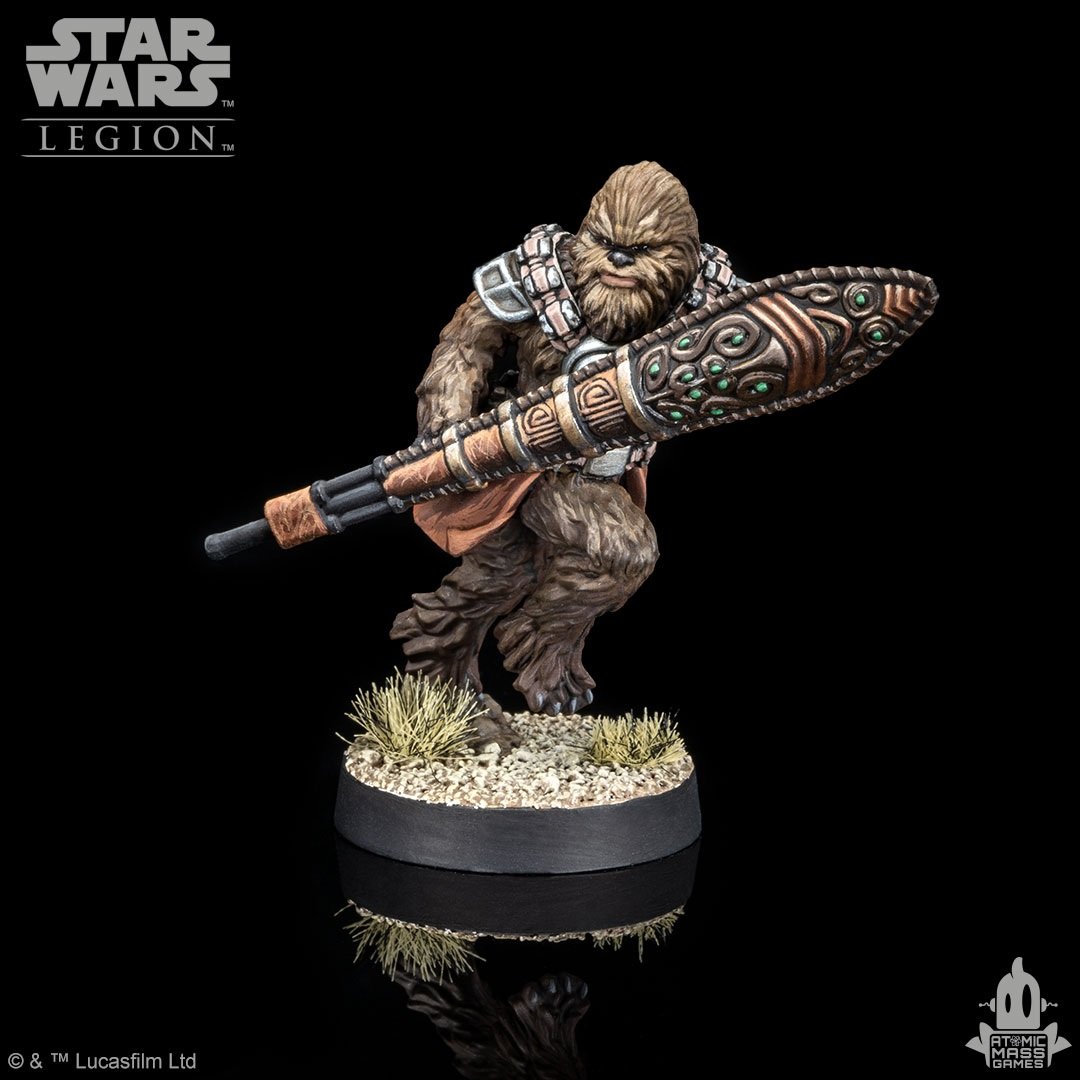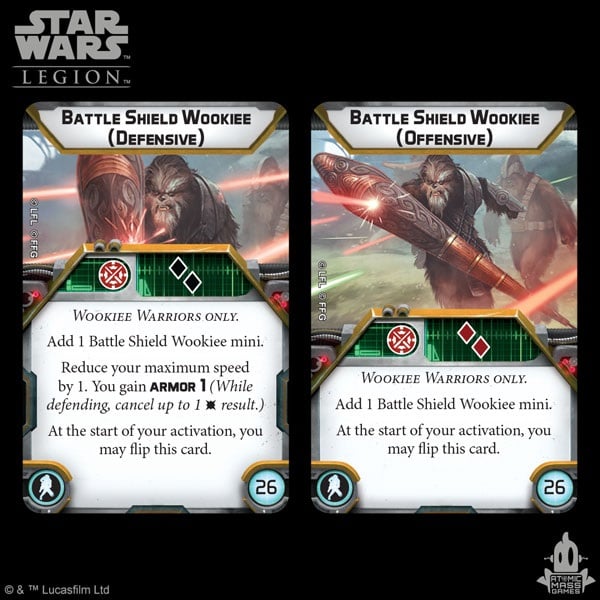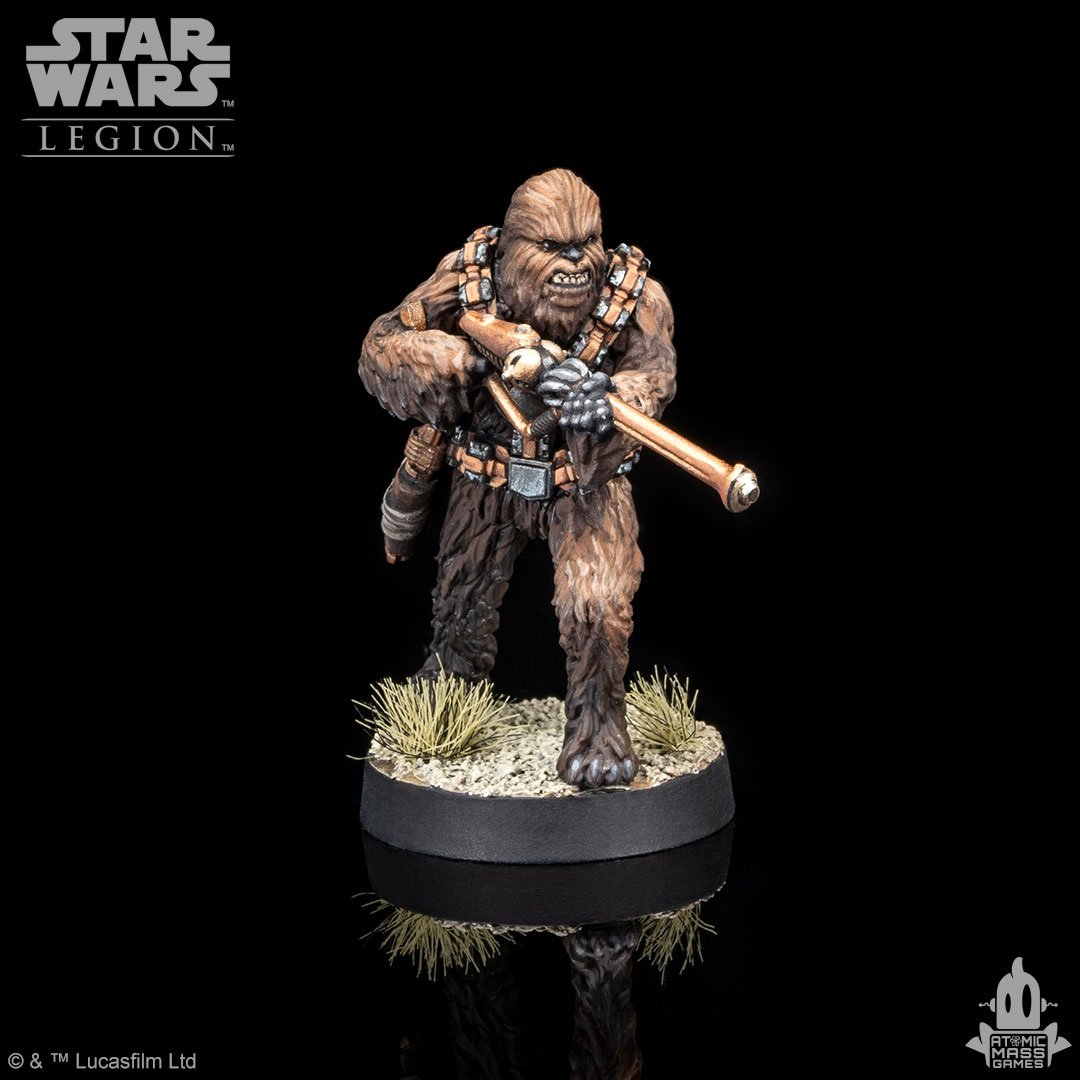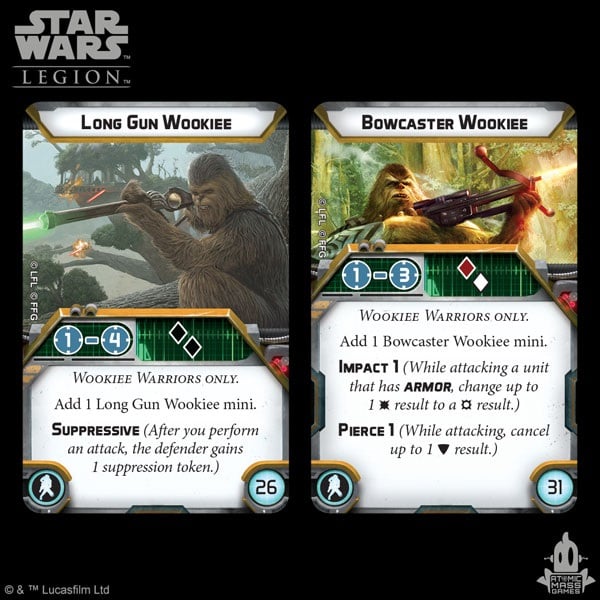 Subscribe to our newsletter!
Get Tabletop, RPG & Pop Culture news delivered directly to your inbox.
The miniatures look great so far. Those paint jobs are something to aspire to as well. We could gush over these impressive Wookies, but let's talk about those upgrade cards!
The Battle Shield has two modes – defensive or offensive. And to be fair, it looks a little skinny to protect a Wookie, but we're going to roll with it. The defensive version still allows for a melee attack with two black dice and while you lose a movement, you gain an armor. When you flip the card, those dice become red and you get your speed back and drop the armor. Both options seem like they are going to have their uses.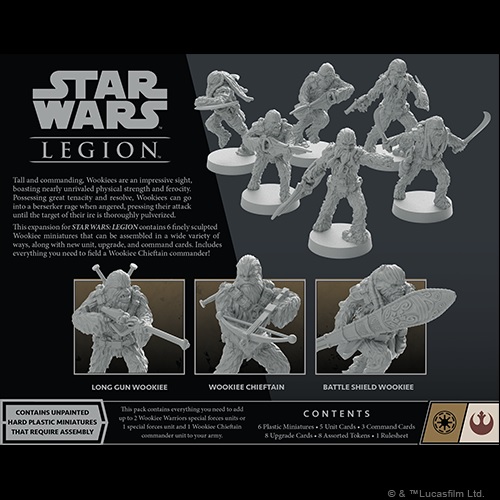 As far as weapon options, it's going to be very tempting to just go with the Bowcaster all time (for obvious Chewbacca related reasons). It's a good attack with a red and white die plus it adds 1 impact and 1 pierce which are both good. The Long Gun has some advantages, too. First up, it's range 1-4. It packs 2 black dice for the attack and also put down suppressive tokens. It really depends on which role you want your Wookie Warriors to fill.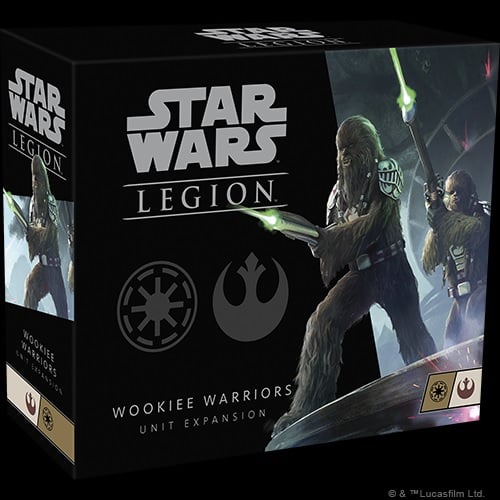 "Add a formidable unit of powerful Wookiees to your Star Wars: Legion armies with the Wookiee Warriors Unit Expansion! This tall and commanding species boasts nearly unrivaled physical strength and ferocity, and now both the Galactic Republic and Rebel Alliance can make use of their formidable skills.
The Wookiee Warriors Unit Expansion puts six Wookiee Warrior miniatures that can be assembled and used in a variety of ways at your command, including as either a close-range unit carrying ryyk blades and Kashyyk pistols or a unit of Wookiee sharpshooters firing X1 Carbines. No matter how you assemble your miniatures, four upgrade cards invite you to field these units for both the Republic and Rebel factions. Additionally, a miniature representing a Wookiee Chieftain can enter the fight as a Republic commander and a fifth unit card and three command cards let them further influence your strategy. Finally, eight upgrade cards invite you to customize your units with Wookiees carrying an array of weaponry."
[Wookie Growls]