Star Wars: New Wookie Chieftain Command For Legion And Armada Forums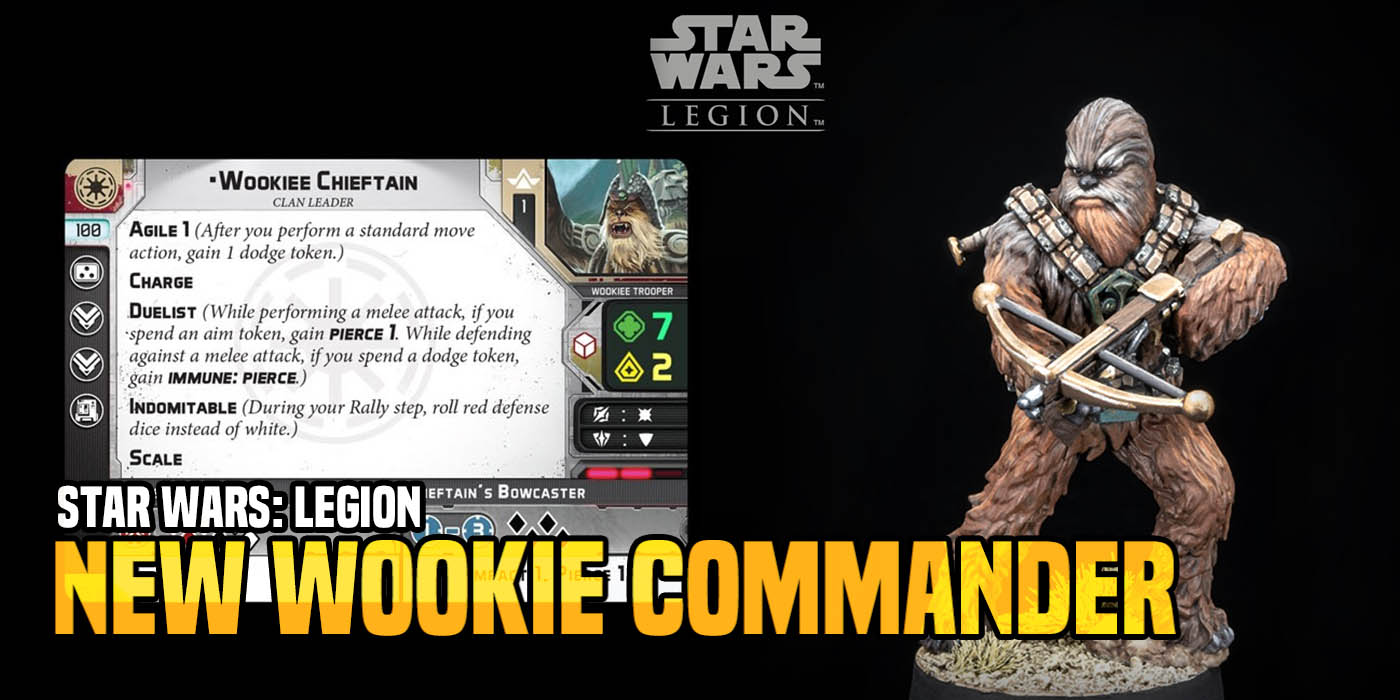 Atomic Mass Games shows off the new Wookie Chieftain Command and updates the forums for Star Wars: Armada.
Ever since Atomic Mass Games took over the Star Wars Miniature games they have been working hard to crank out updates. Now we've got news on a couple of different fronts. First up is Star Wars: Legion!
New Wookie Commander Option For Legion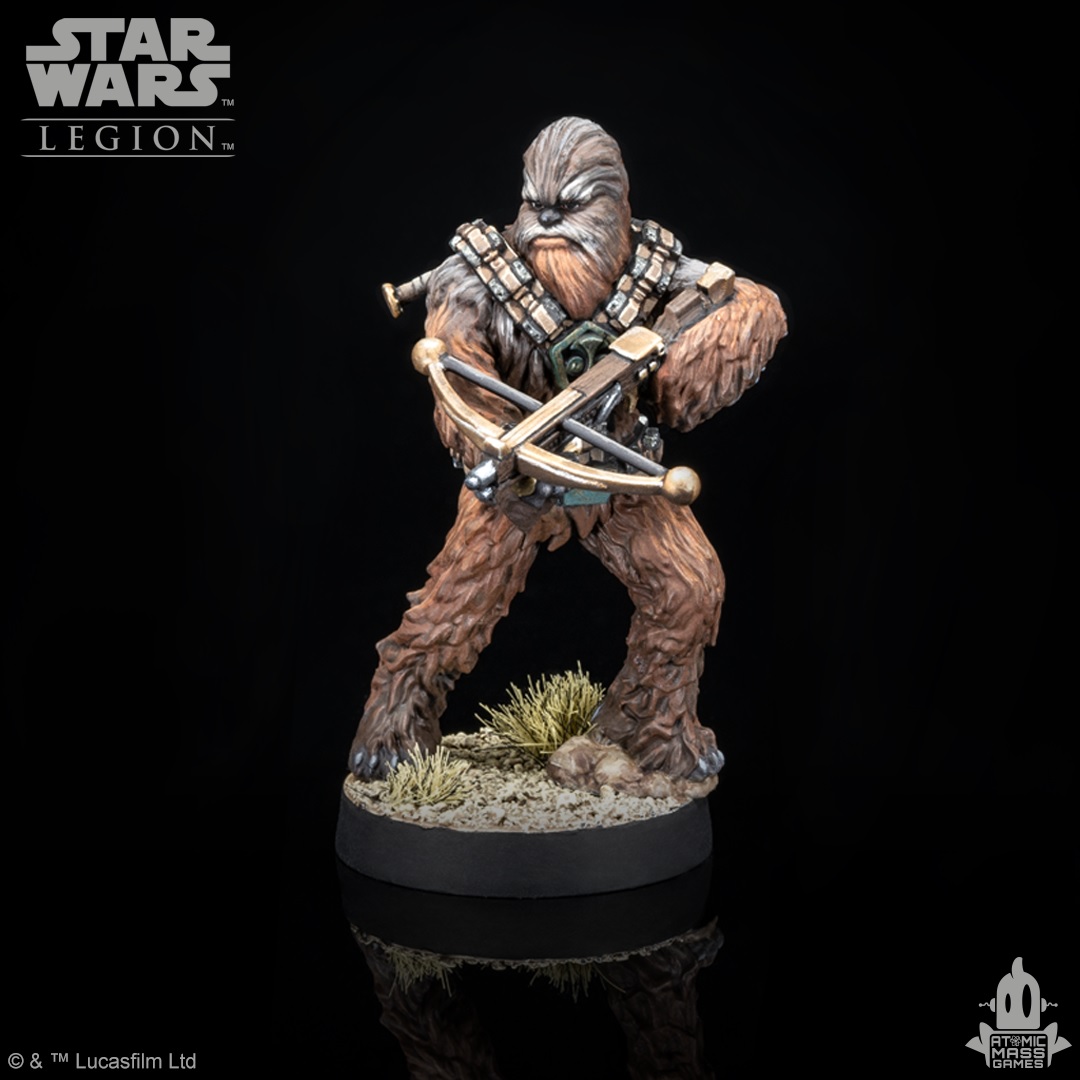 via Atomic Mass Games (Facebook)
"As if we hadn't packed enough options in the upcoming Wookiee Warriors Unit Expansion, did you know you could assemble one of the miniatures as a Wookie Chieftain commander for your Galactic Republic forces as well?"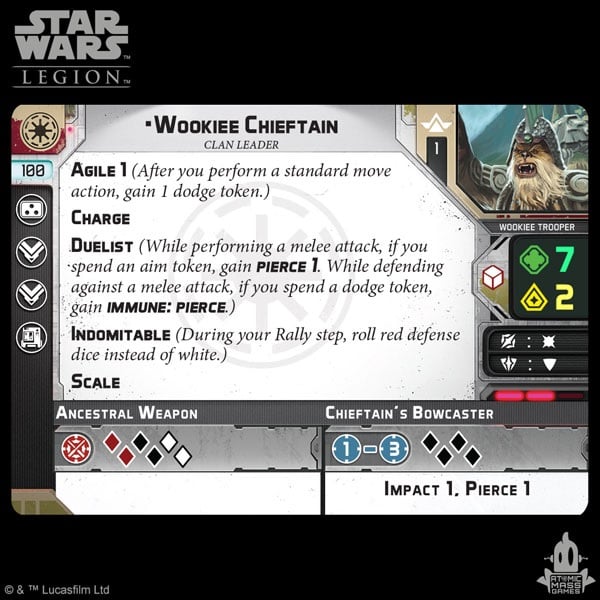 The Wookie Chieftain will be a part of the upcoming Wookie Warriors Unit expansion so that particular kit is going to be doing a LOT of work. Not only are you going to have access to the fierce new Wookie Warriors and their options now you're also going to have yet another Commander option which is always cool.
Game-wise the Wookie Chief is a tough cookie. Agile 1 provides "free" dodge tokens for him, plus he's got a ton of other keywords to manage. He hits HARD with 2 red, 2 white, and 2 black dice up close and at range's he's packing a special bowcaster with 4 black dice to attack with. Pretty sure this Chieftain will tear some arms off…
Star Wars: Armada Rules Forum Up and Running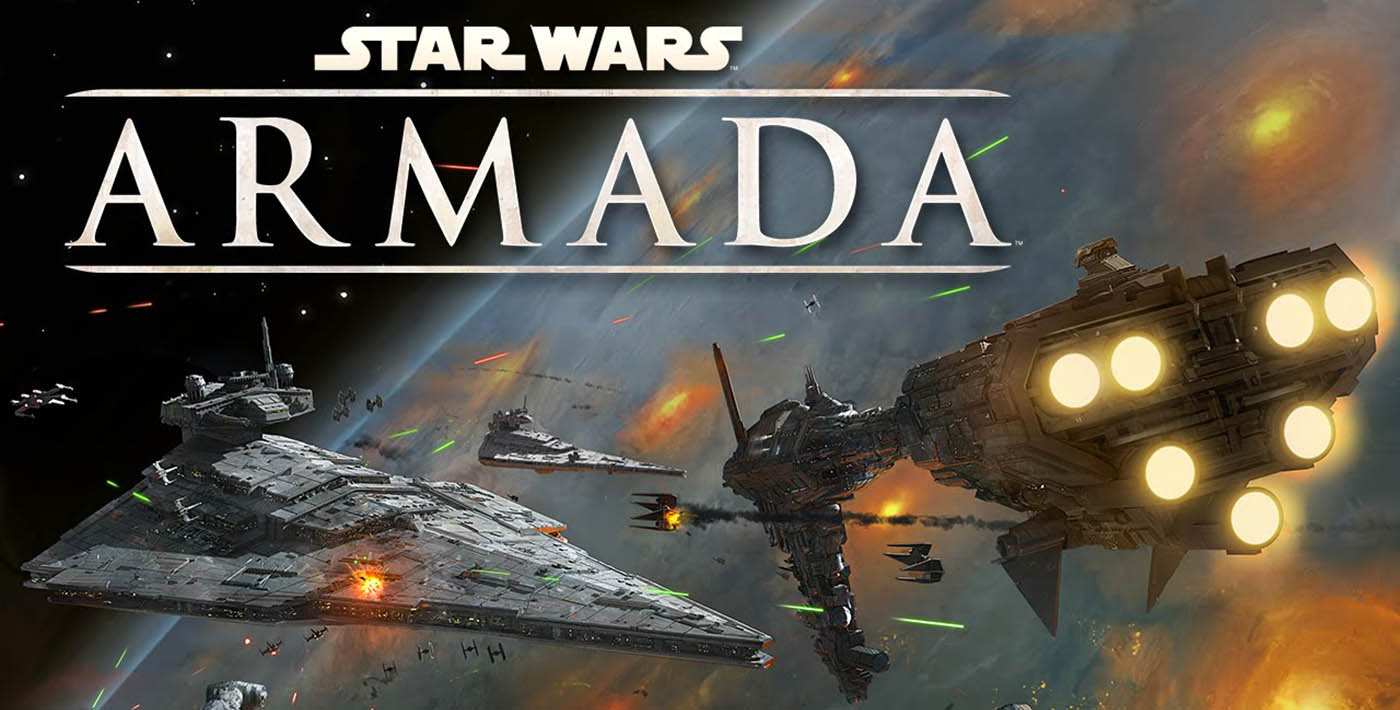 Now to switch gears from the ground war of Star Wars to the epic space battles of Armada. Atomic Mass Games has pumped some life back into the forums for Star Wars: Armada, particularly a rules forum.
via Atomic Mass Games (Facebook)
"The Armada Rules Forum is live! Check out official rulings and post your inquiries! Two new cards have received errata, Engine Techs and Flight Controllers. These are updated in the Errata Reference."
Subscribe to our newsletter!
Get Tabletop, RPG & Pop Culture news delivered directly to your inbox.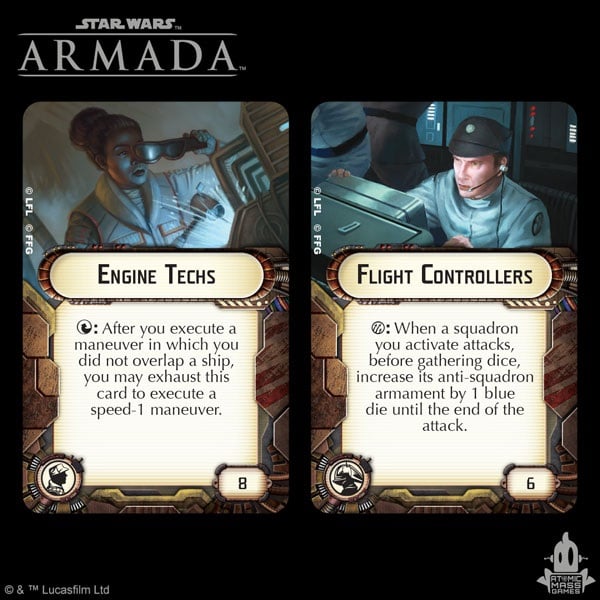 As you can see they are already hard at work making adjustments and issuing errata. You'll want to pop over to the forum for more info – they have had forums for a bit but they have been relatively quiet. With more activity happening due to errata and updates, it's going to (hopefully) be a place you can interact more directly with the community and particularly the rules team.
Atomic Mass Games does post frequent updates on their Facebook page, so you can get over there for a quick view, but the forums will contain more details news. So if you just want a quick summary or a deepdive you've got options.
Just don't call him a walking carpet.