'The Boys' Parody Vought News Network Offers Season 3 Hints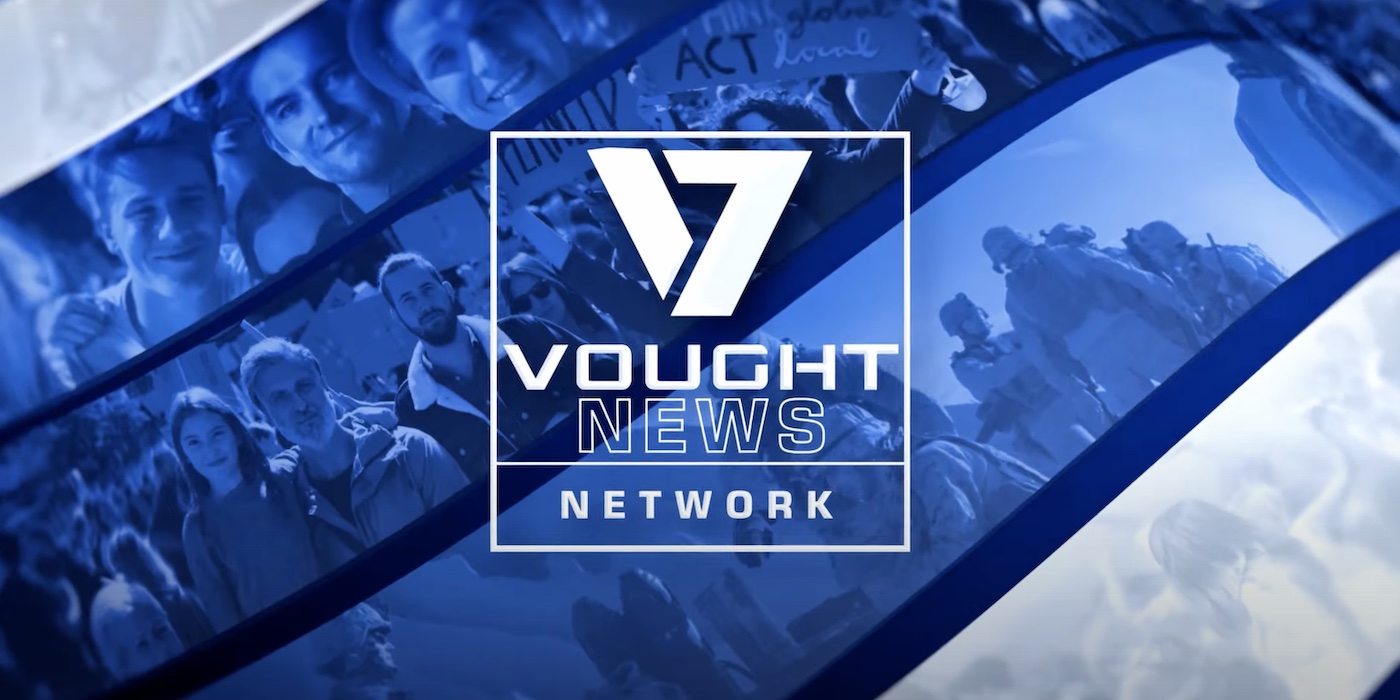 There's a lot going on in The Boys universe, so showrunner Eric Kripke has decided to prep audiences using part of Vought's machine – the Vought News Network.
He spoke to EW about the news spots.
"Since the very start of The Boys, we've seen Vought's propaganda arm — I mean, news channel — VNN…We'll be digging deeper into those fair and balanced patriots next season, so as a teaser, we're introducing 'Seven on 7' with VNN's biggest star Cameron Coleman. The episodes are in-world canon, serving up brand-new information that bridges the story gap between Season 2 and 3. So enjoy the hot takes and catheter commercials, just like your parents do!"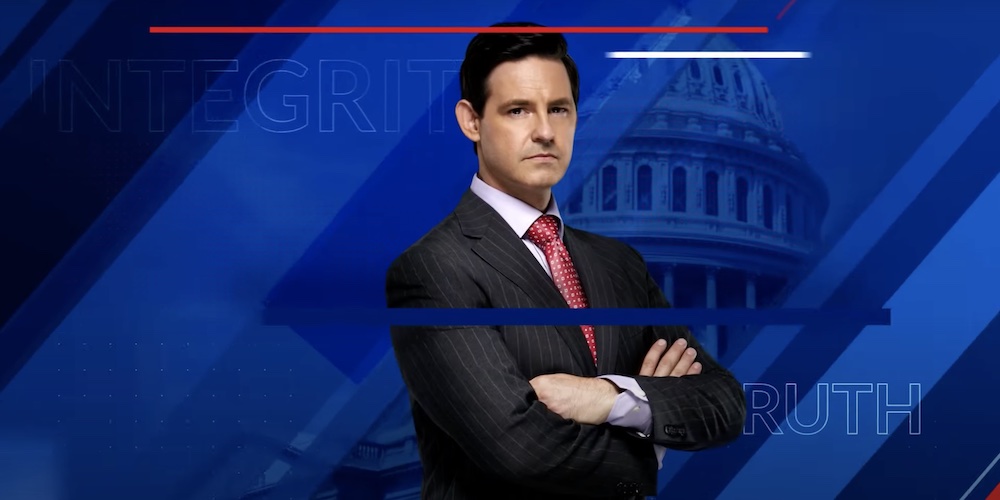 The latest news report picks up where season two left audiences – with Homelander's exodus from Vought's public relations machine, Hugie joining Congresswoman Neuman's campaign team, and the sudden halt of the government's plan to add superhumans in the military. There are some hints for the next season peppered throughout.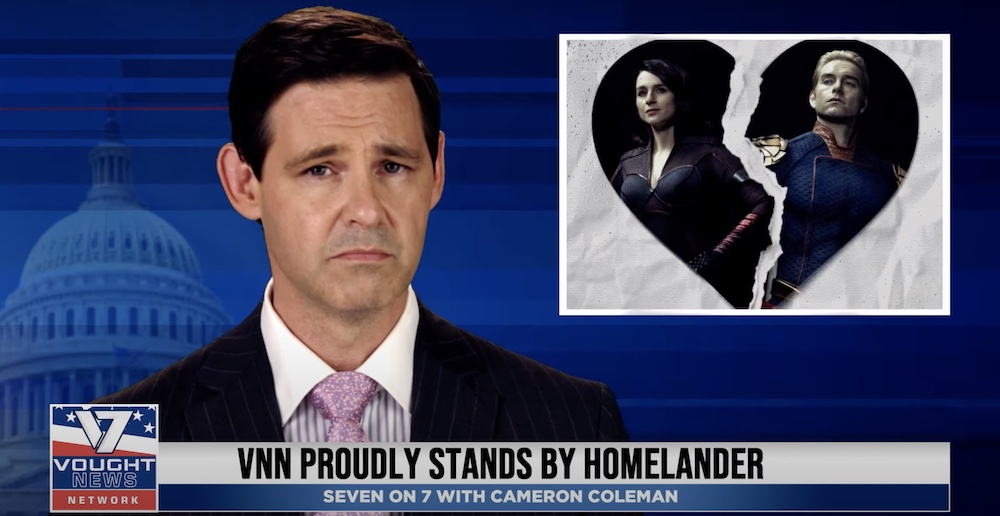 Bringing you the latest news from the world of Vought. Today on Vought News Network:
An update on America's favorite hero, Homelander
Meet the new man: Victoria Neuman announces FBSA hire
Where is Alastair?: Church of the Collective head missing amidst new allegations
Sponsored by Our Sheet.
New episodes will include more on what the Seven is up to, commercials, and more hints about the next season. They'll drop on Vought's YouTube channel on the 7th of every month (ha ha).
No release date on season three yet, but filming is halfway complete according to Kripke. I'm hoping for a release date next spring or summer. The cast includes Karl Urban, Jack Quaid Laz Alonso, Karen Fukuhara, Tomer Kapon, Antony Starr, Erin Moriarty, Jessie T Usher, Nate Mitchell, Chace Crawford, Dominique McElligott, Claudia Doumit, and Giancarlo Esposito. Jensen Ackles as Soldier Boy isn't the only addition; Katia Winter is playing Little Nina.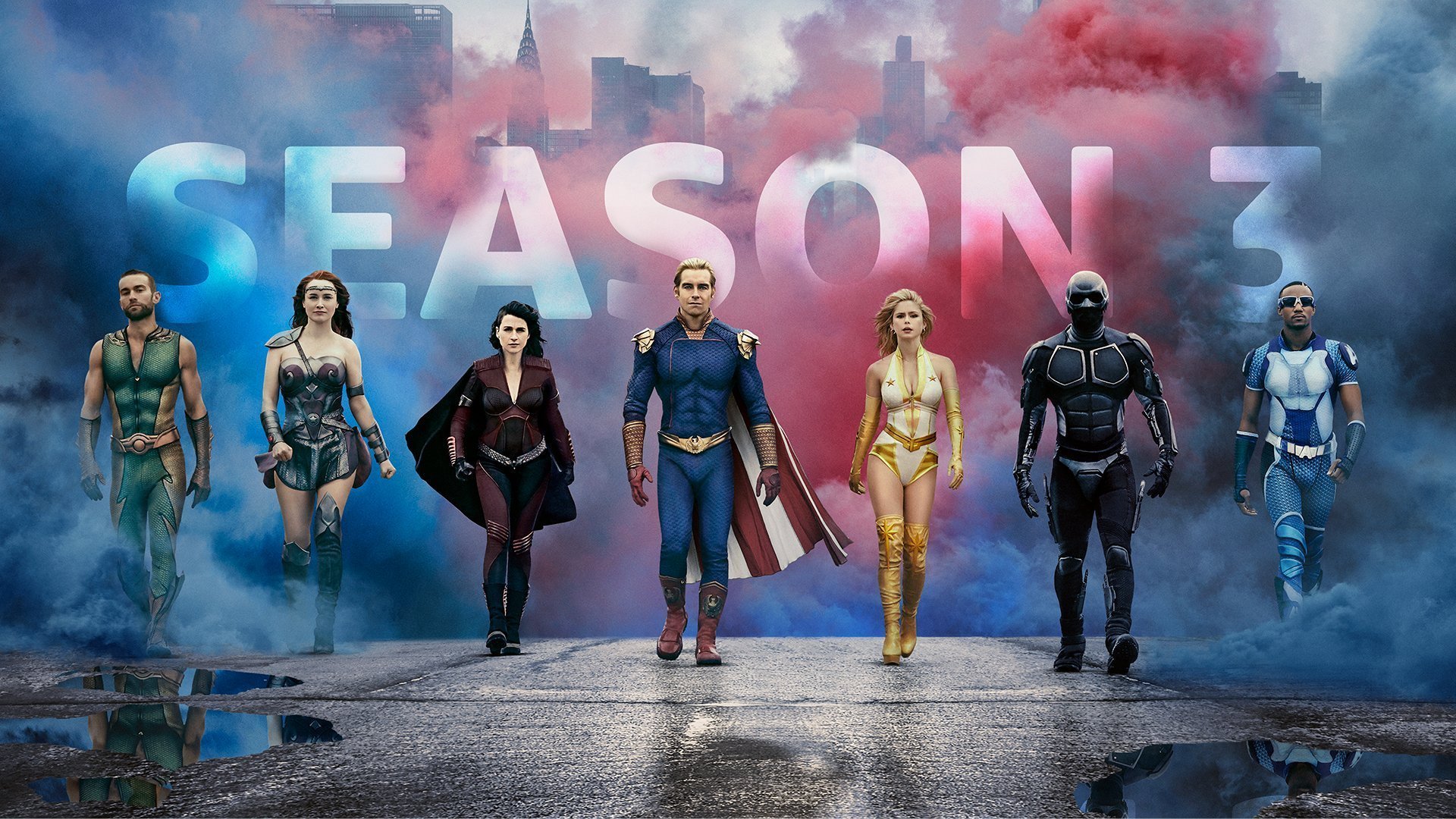 Subscribe to our newsletter!
Get Tabletop, RPG & Pop Culture news delivered directly to your inbox.