This Amazing 28mm Scale Shire from LoTR is Built for Wargaming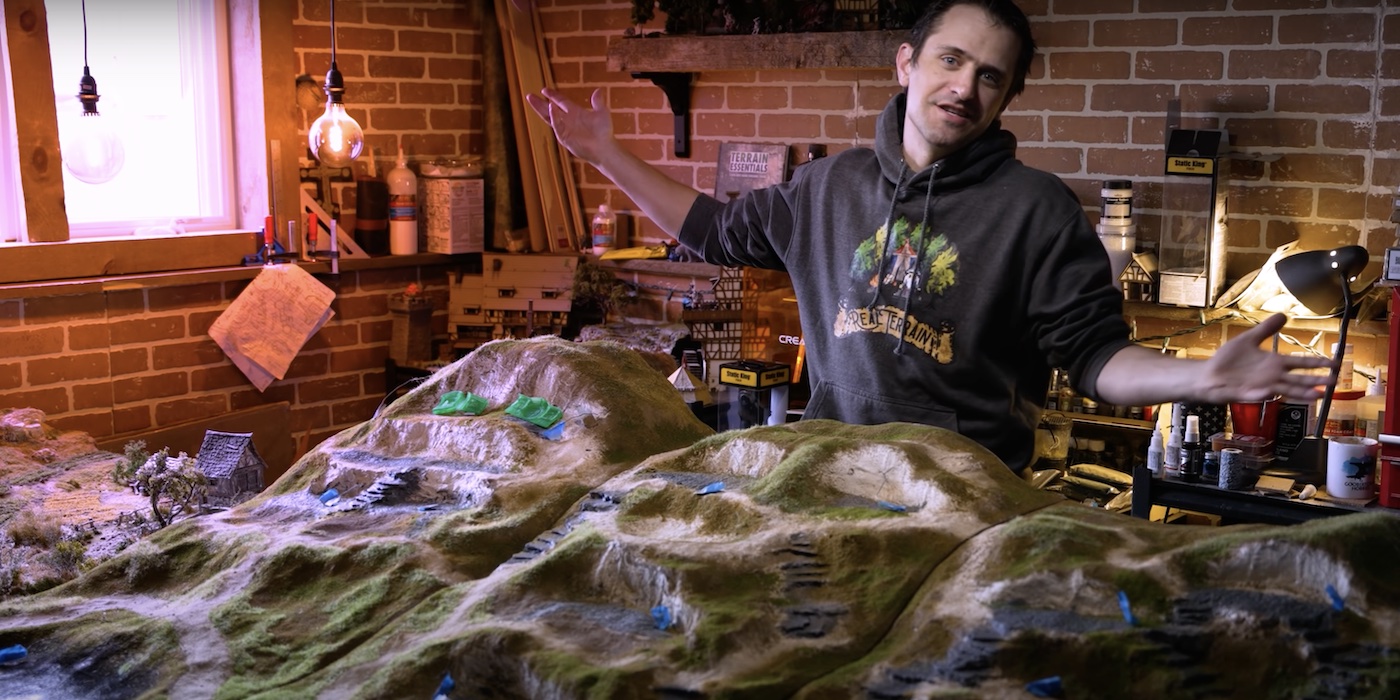 Check out this giant build of The Shire from The Lord of the Rings and learn some new techniques along the way.
Neil over at Real Terrain Hobbies has built some awesome dioramas and game boards – from fantasy realms to the streets of Cyberpunk Red. His main goal with his tutorials is to make it easy for novice terrain builders to create things they'll be proud to show off. In the videos, he details the entire build from paint to CAD designs to foam carving and electrical work – and where to get all of the supplies he uses. There's a lot in here you can use to create terrain for your table or build that display board now that tournaments are gearing back up.
The Shire is the largest project Neil has done so far. He's using stills from the movies and on-location shoots to make sure it's as accurate as possible and going all out on construction with 3D printed buildings, sculpted landscapes, and scenics. It will even have water effects and lights. This is going to look fantastic when it's all done.
This build has only just begun – subscribe to his YouTube channel to check out the progress.