Thunderjaw Coming Soon For 'Horizon Zero Dawn: The Board Game'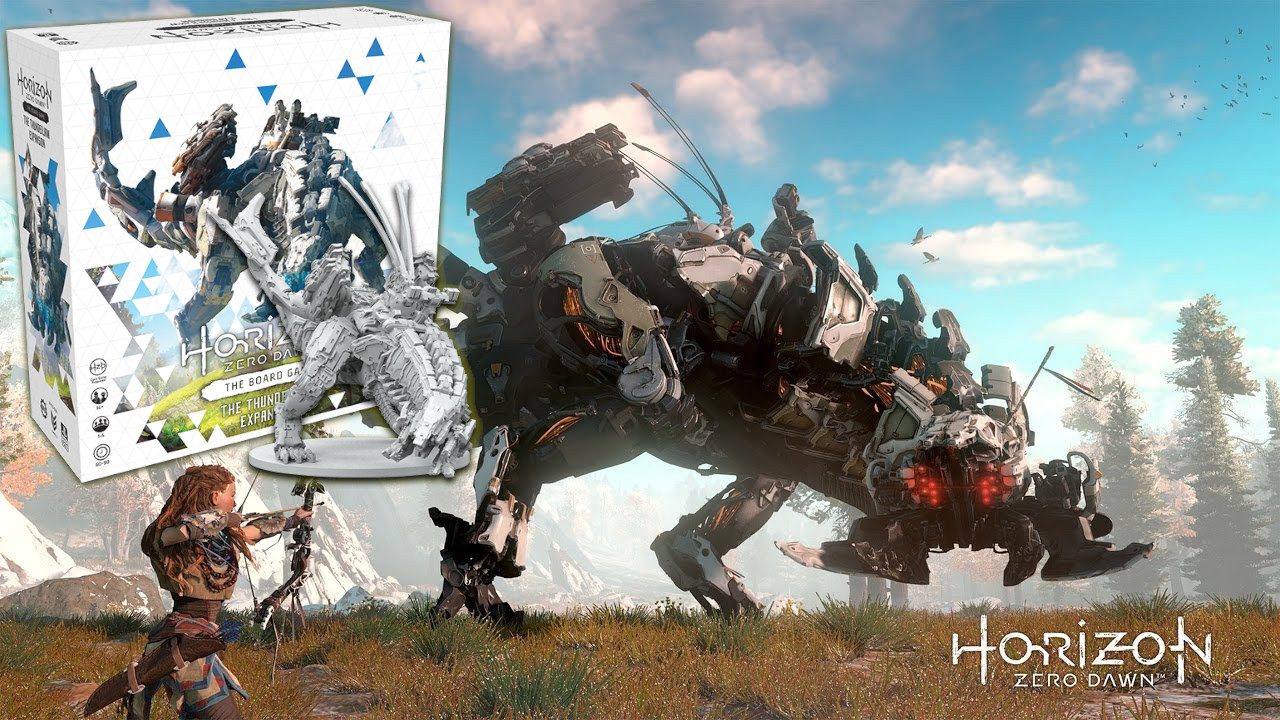 The iconic Thunderjaw is coming to the Horizon Zero Dawn board game, and it's not like anything you've seen before.
The Horizon Zero Dawn board game is a semi-cooperative experience of working together with the Hunters Lodge to take down some dangerous quarry, but only one hunter can achieve victory!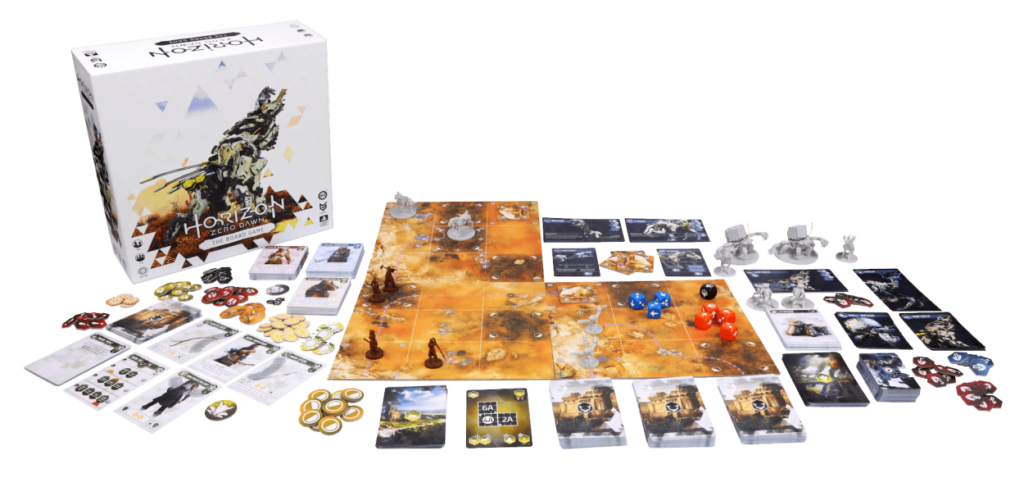 Each hunter has a unique set of cards that represent their skills, ammunition, and equipment. Their choices on how to use their cards with each hunt will determine how much glory they receive with each kill.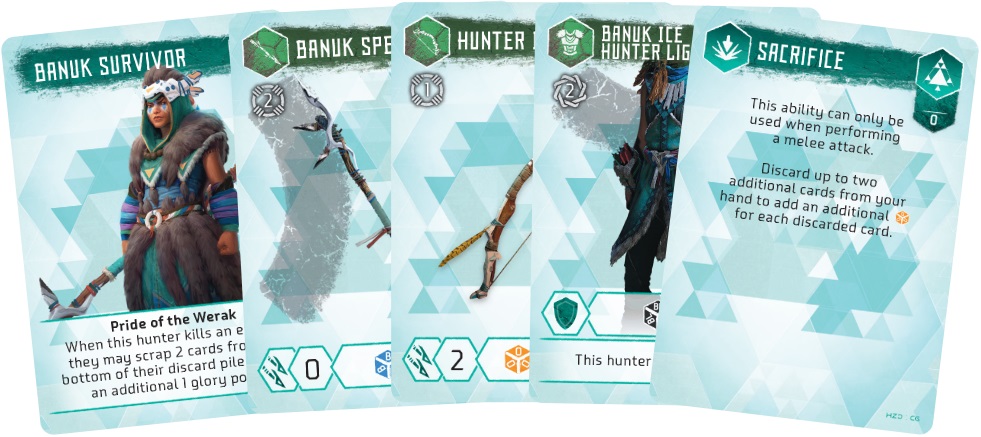 And with each machine having a different behavior and components to sell and trade, each foe must be engaged in a different way.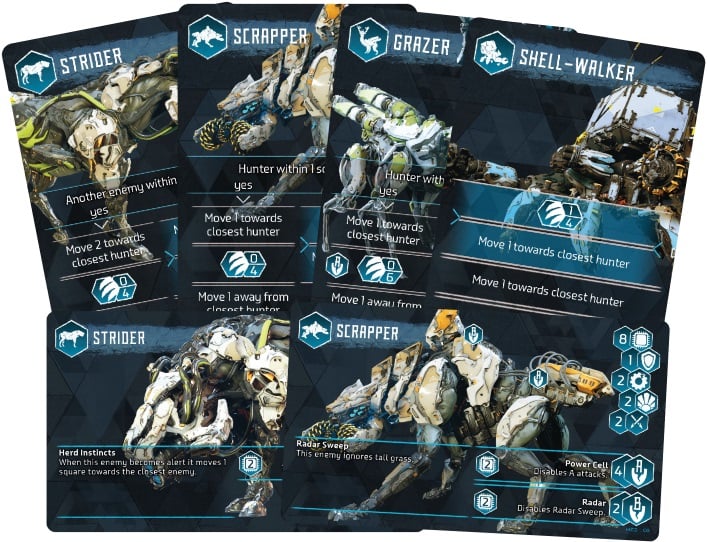 And now with the Thunderjaw Expansion on the horizon, a whole new challenge is on the way. Bigger machines will have a behavior deck, which varies the actions they take. The Thunderjaw has eight behavior cards with a total of 30 different actions! On top of that, the Thunderjaw can unleash a Barrage attack, a hail of gunfire that will rip through anyone close enough risking themselves for the greater glory.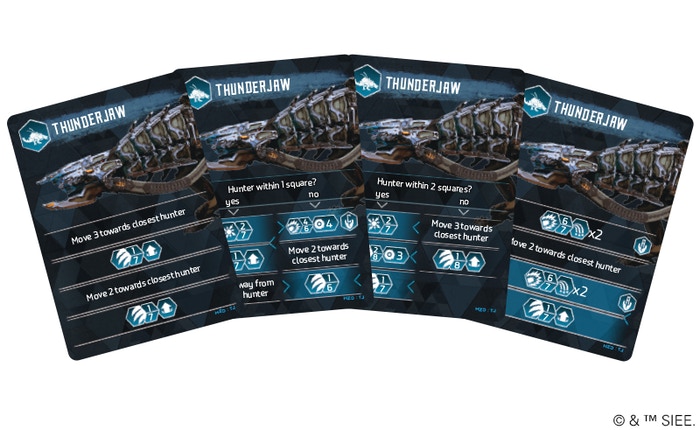 The Thunderjaw mini stands atop a 120mm base, absolutely towering over everything else nearby.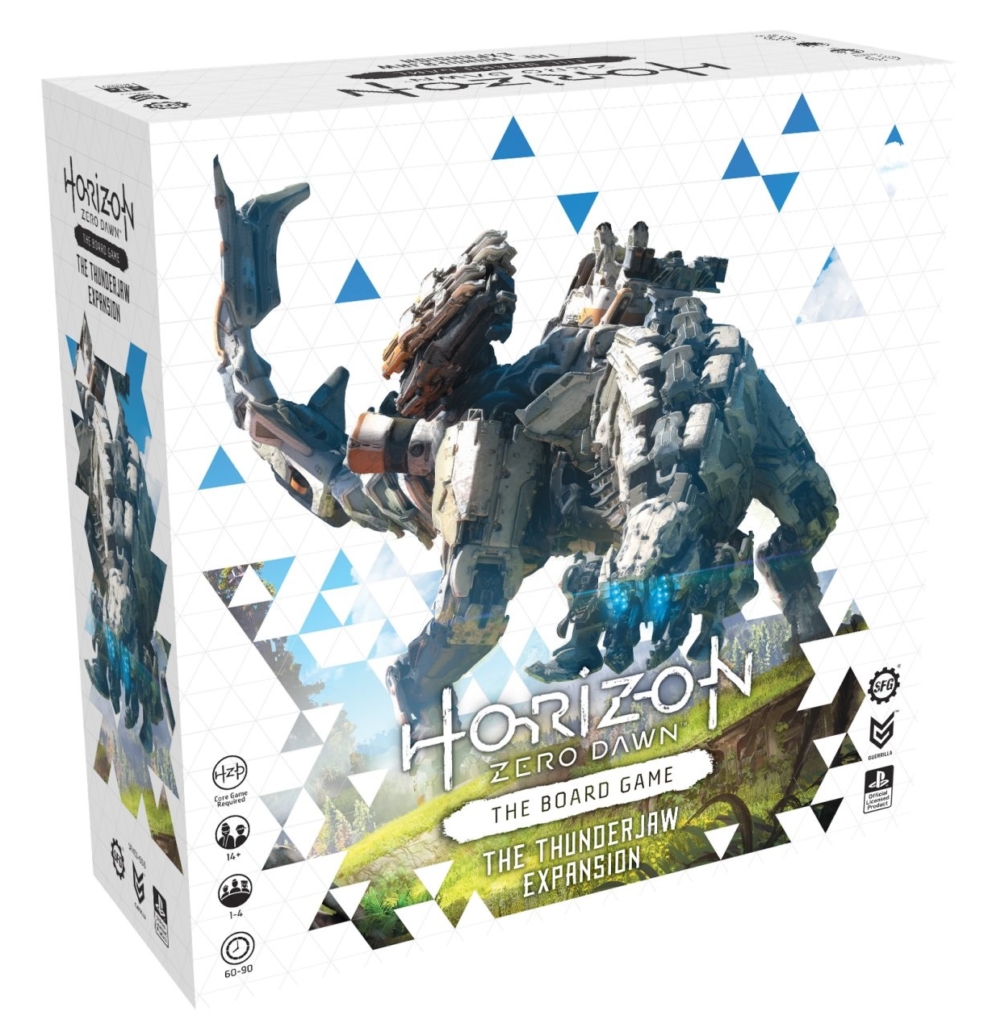 Face the mighty Thunderjaw in a heart-pounding Horizon Zero Dawn board game encounter! One of the most feared, this truly huge machine has earned legendary status amongst hunters. 

Prepare for a serious challenge when facing this enemy — and watch out for attacks that hit multiple hunters at once!

Subscribe to our newsletter!

Get Tabletop, RPG & Pop Culture news delivered directly to your inbox.
1 – 4 Players
60 – 90 Minutes
Ages 14+
Now I have to go play more Horizon Zero Dawn. Bye!