Warhammer: July Collectible Coin And Miniature Revealed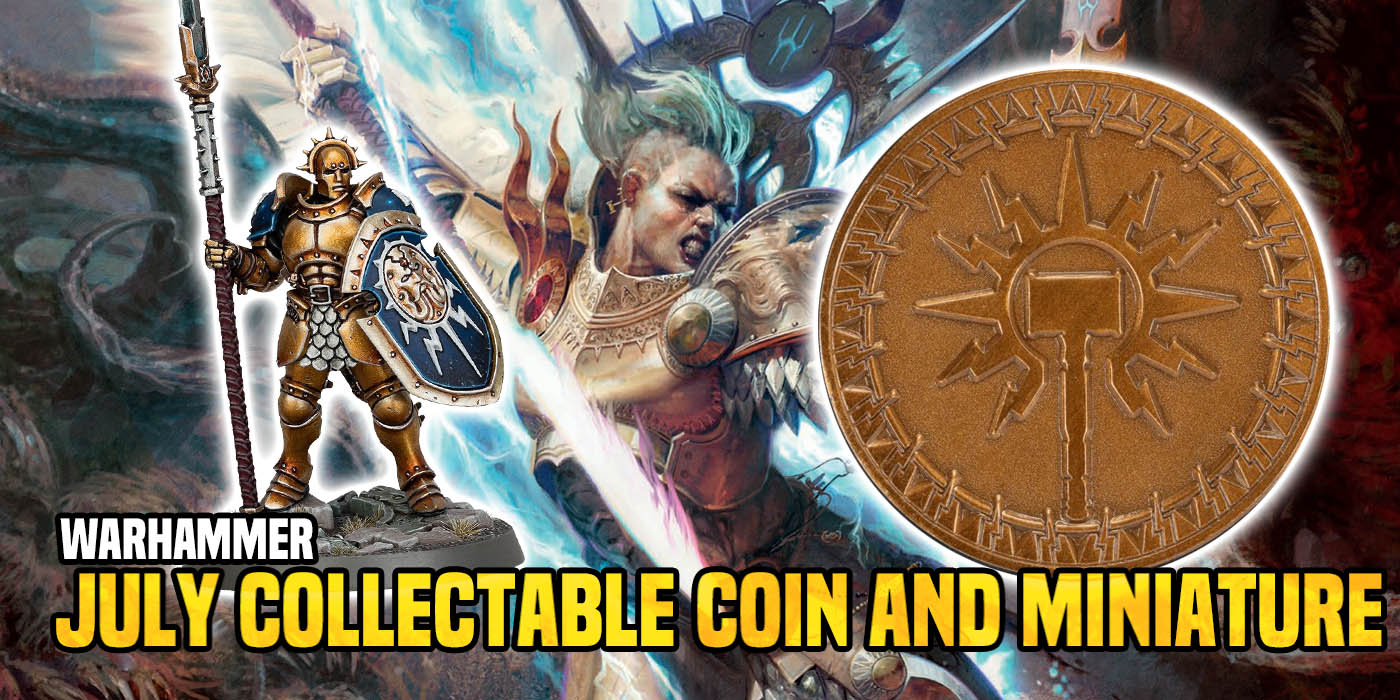 If you're going to make a trip to your Local Warhammer Store, you can score some sweet swag with this month's Collectable Coin and Miniature.
It's the start of a brand new edition of Warhammer: Age of Sigmar so it's fitting that the coin for the month of July is focused on just that. Same with this month's miniature, too.
"What better way to show your devotion to the God-King Sigmar? These are only available while stocks last, so head down to your local store from July 10th and ask how you can claim one for yourself."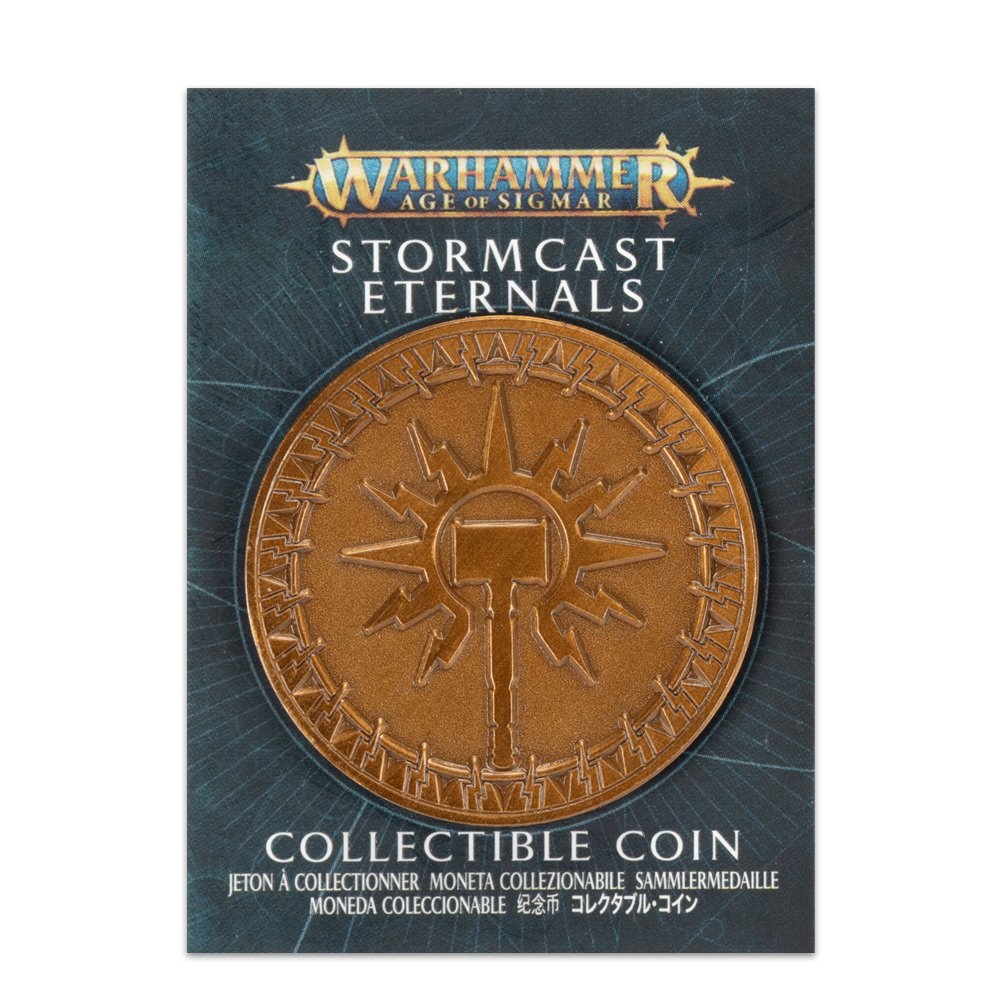 So what about the miniature? Well it's one of the new Stormcast Eternals:
"Of course, your Warhammer store will also have some Stormcast Eternals models up for grabs in July. The next Miniature of the Month is a Stormcast Eternals Vindictor. Clad in newly forged thunderstrike armour, these front-line combatants form the shield wall of Sigmar's forces in the Era of the Beast."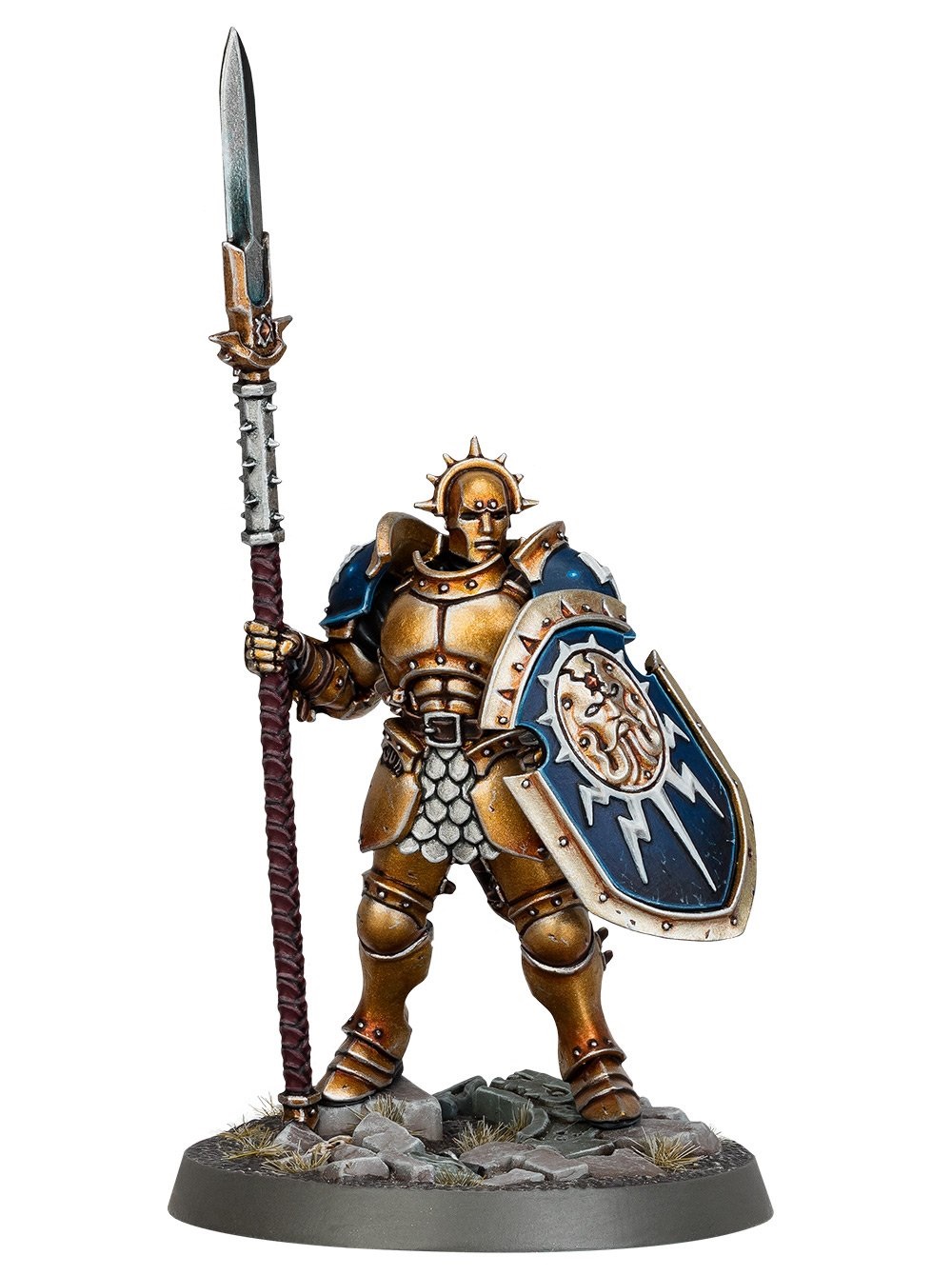 You'll need to contact your local store manager to see how you can get your hands on one of the miniatures. Both of these items will be available starting Saturday July 10th, 2021. They will only be available while supplies last – so get in early if you want one! You'll probably also want to ask ahead of time what you'll need to do to get your hands on them as the WarCom article didn't explain that. The first couple coins required spending "X" dollars to get a coin with your purchase. This time around, we're not so sure.
On another note, if you DO happen to have a set of coins you can show them to the Manager at the store and get your hands on a coin album while stocks last, too: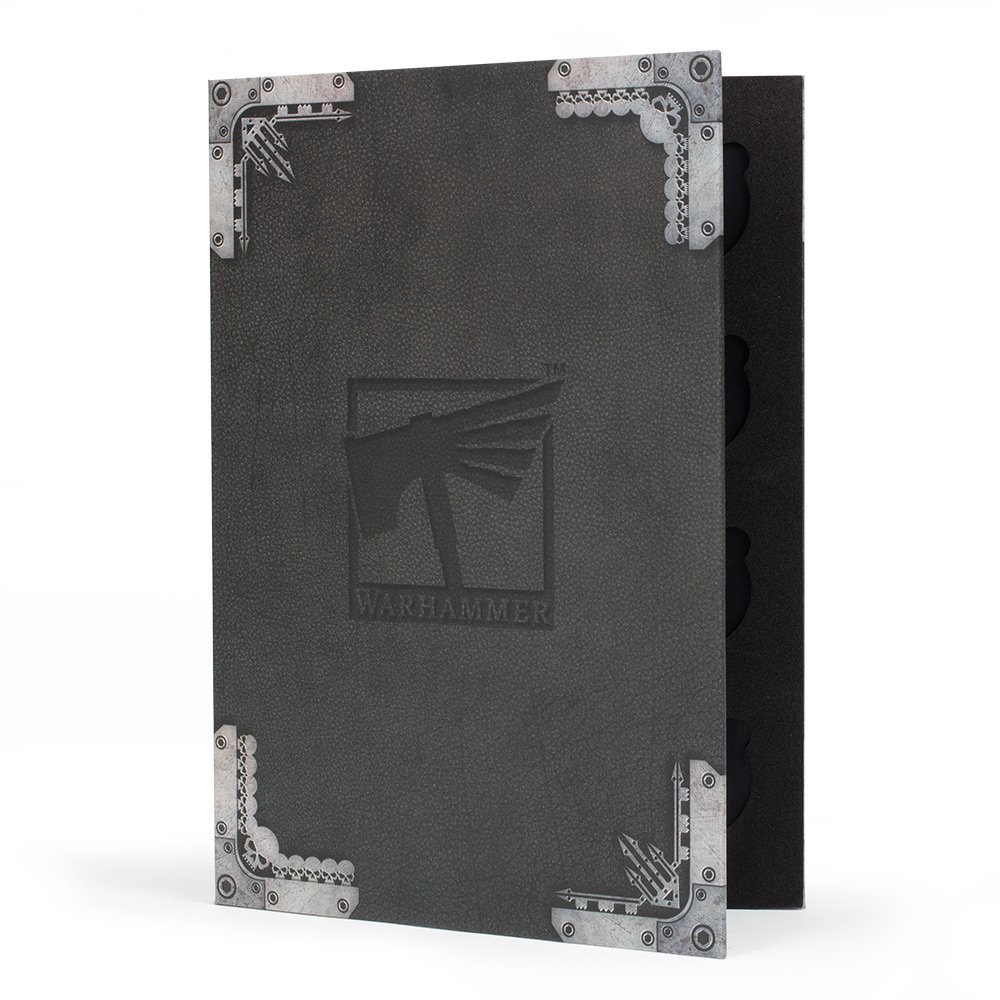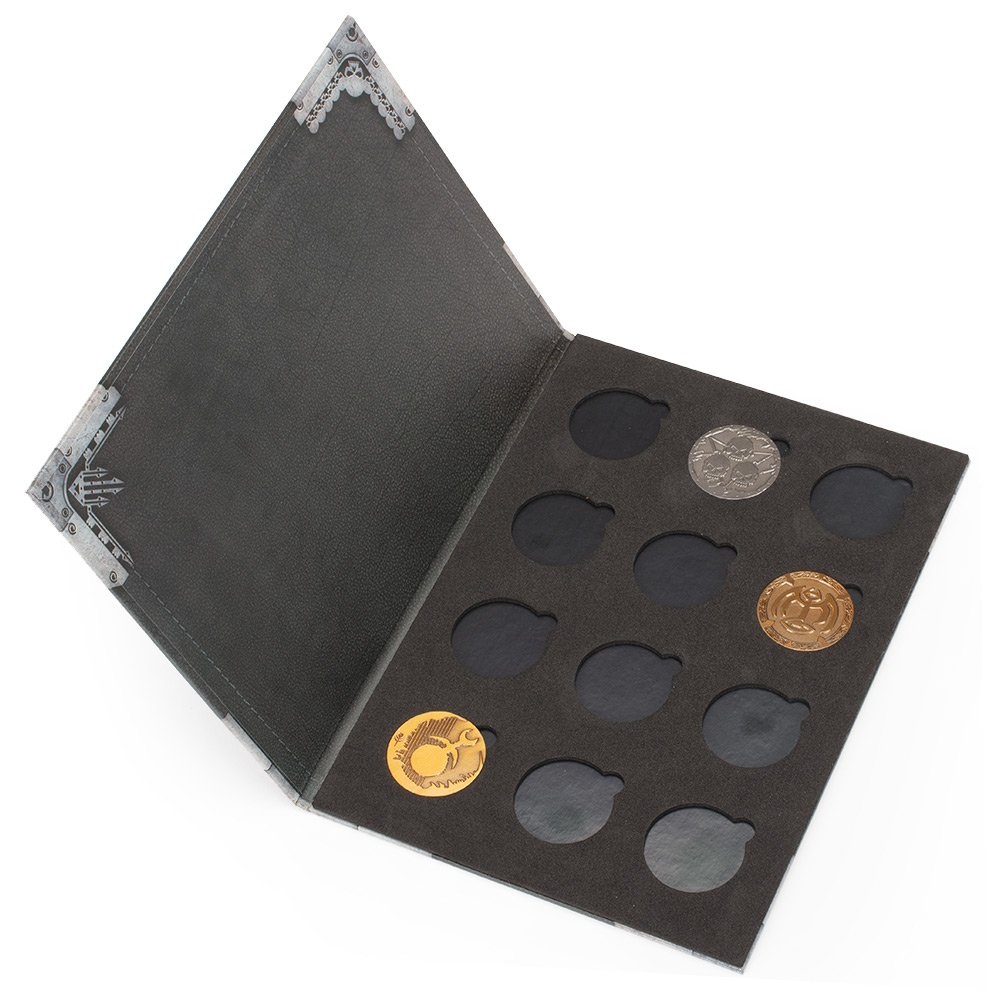 Subscribe to our newsletter!
Get Tabletop, RPG & Pop Culture news delivered directly to your inbox.
It's a fancy way to store them for sure
Grab this month's miniature a coin from your local Warhammer Store starting July 10th!