Warhammer Next Week: Age of Sigmar Starter Boxes & Terrain Kits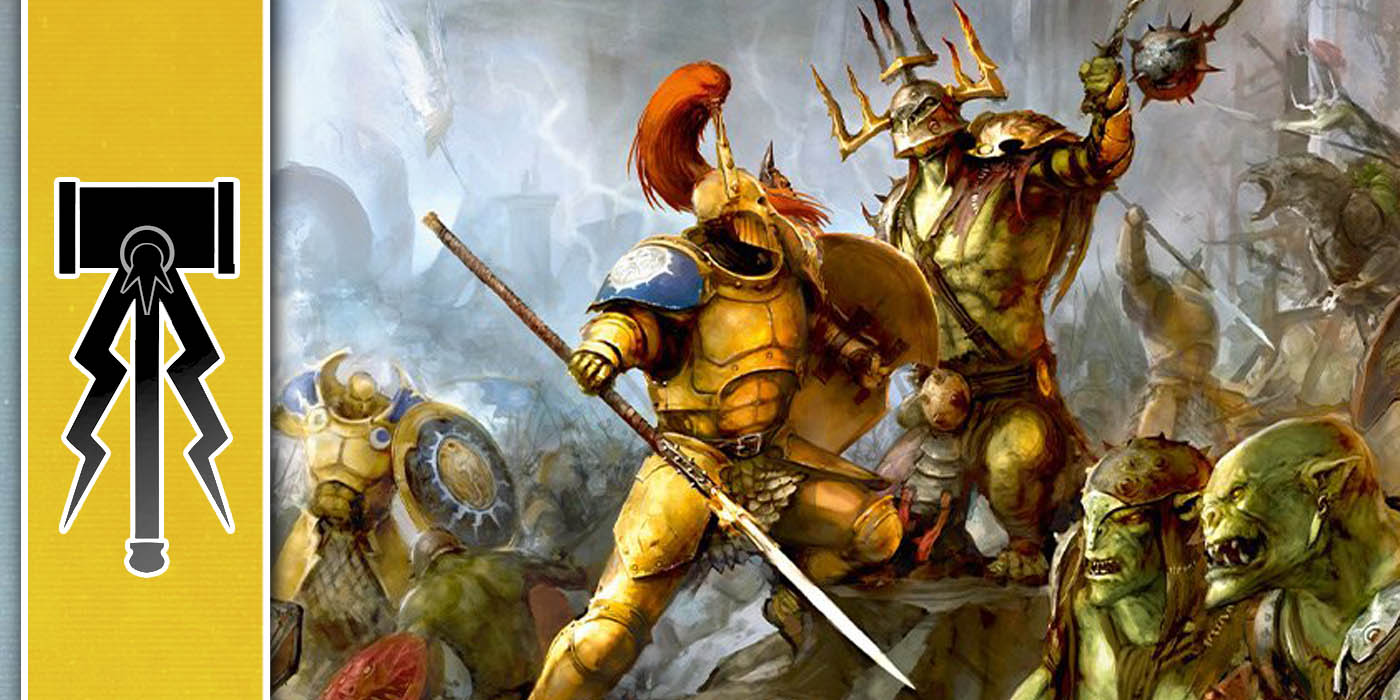 Next week GW returns to the Mortal Realms with a trio of starter sets, hobby combos, and terrain to get you into Age of Sigmar's new edition.
Dominion is out and the massmarket starter set are on the way next week. You get the choice of Warrior, Harbinger, and Extremis.
"The Warrior and Harbinger sets contain gaming mats and cardboard terrain for budding generals to play across. The Extremis Starter Set, however, comes with a double-sided gaming board and five pieces of plastic scenery based on the emerging settlements of the Dawnbringer Crusades…
Each box also includes the game's Core Rules, so you have everything you need to start playing right from the outset."
Starter Sets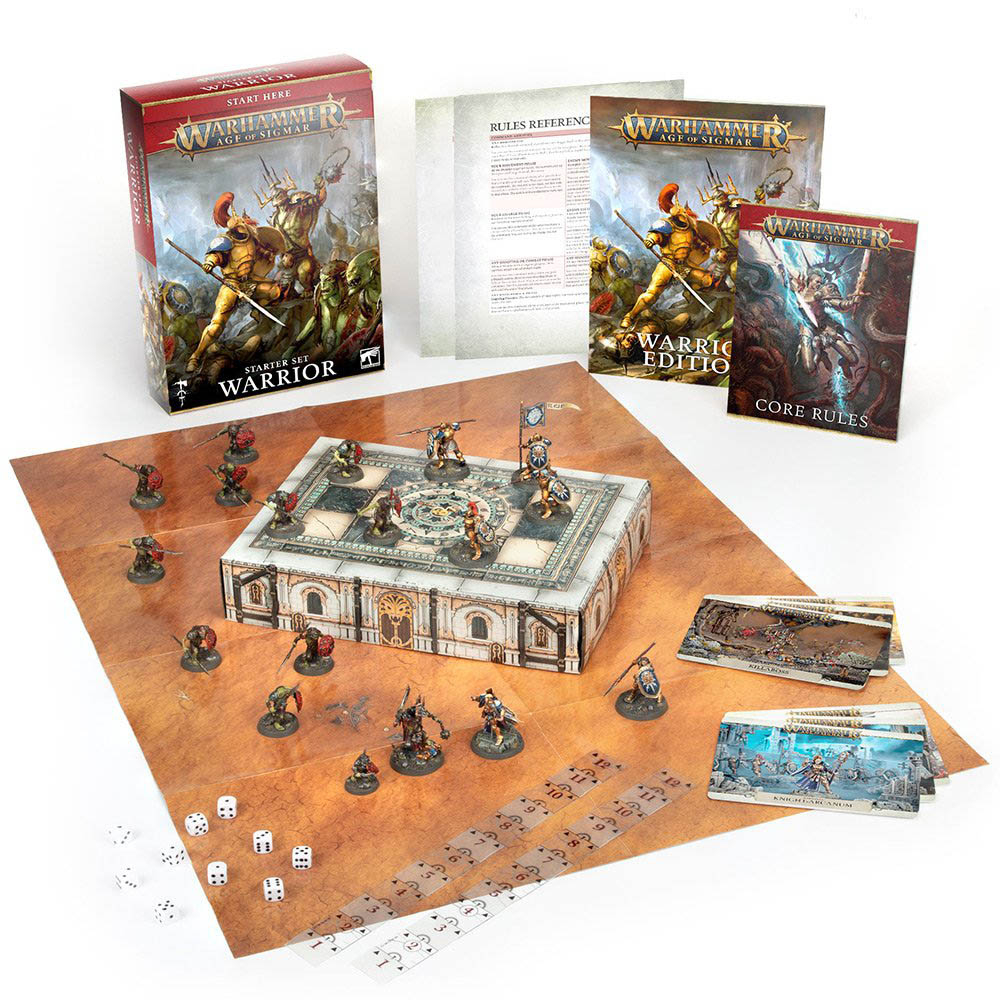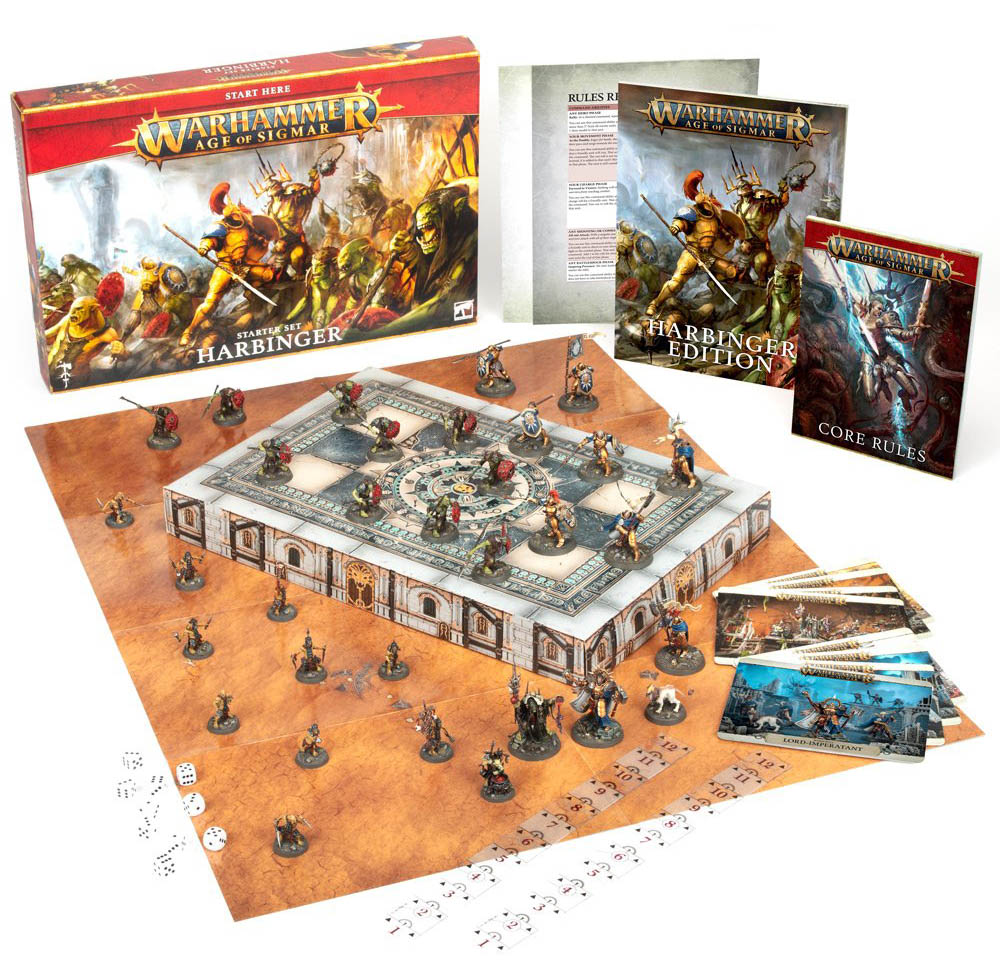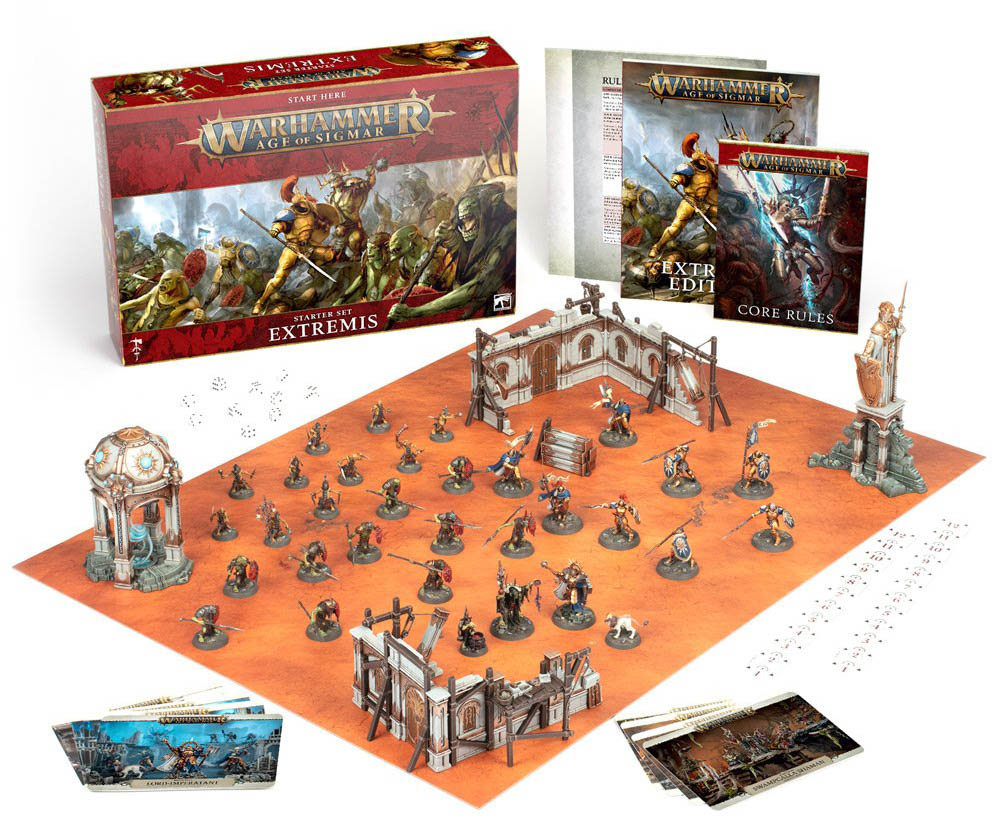 Hobby Sets
Get your paint on with the choice of starter paint sets for Stormcasts, Kruleboyz, or both. There is also the new Edition tradition of the "Getting Started with" hobby book to ease new players into this whole "tabletop miniatures" thing. Note the faction-specific boxes give you some minis to paint inside the box, while the larger one has hobby tools.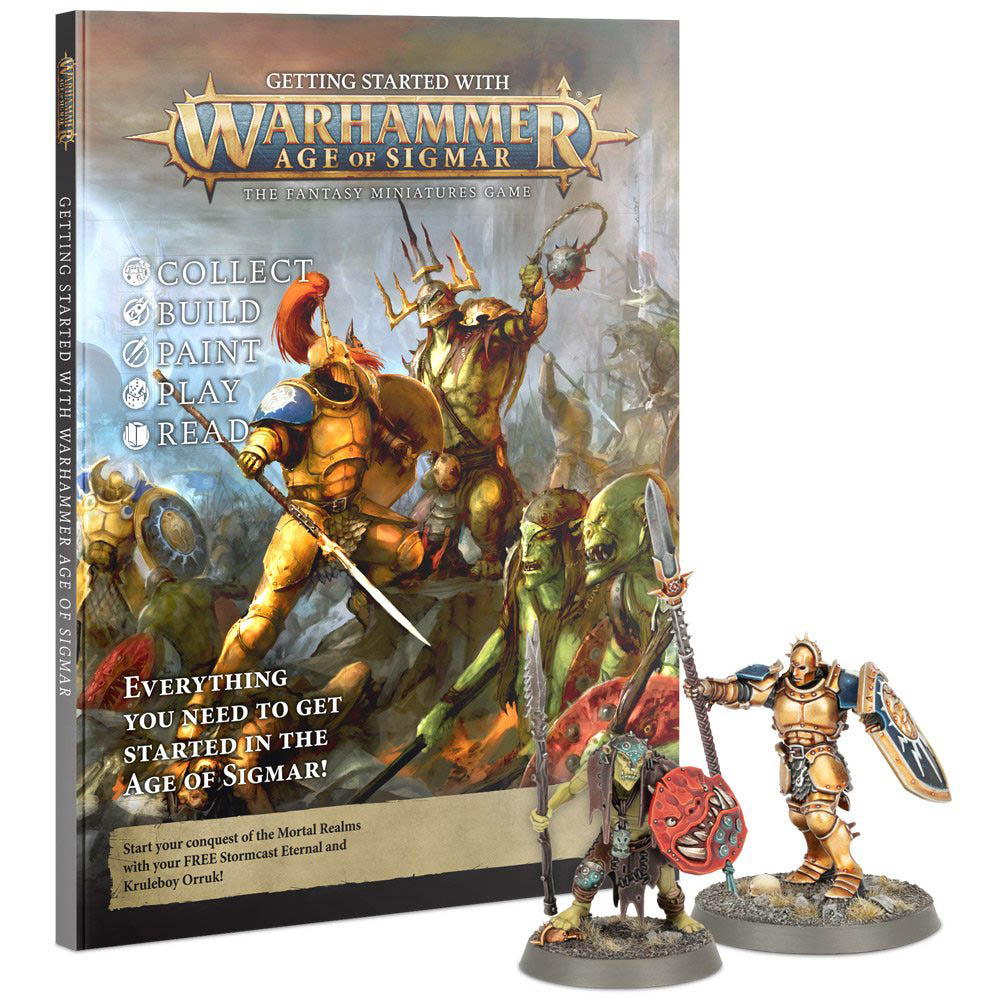 Terrain & Rereleases
Then we get the new Extremis Realmscape terrain set for all you looking for Sigmarinte ruins (who isn't). And both the Malign Sorcery and Forbidden Power sets are being relealeased to you can grab all the Eternal Spells as you get used to their all new rules.
Subscribe to our newsletter!
Get Tabletop, RPG & Pop Culture news delivered directly to your inbox.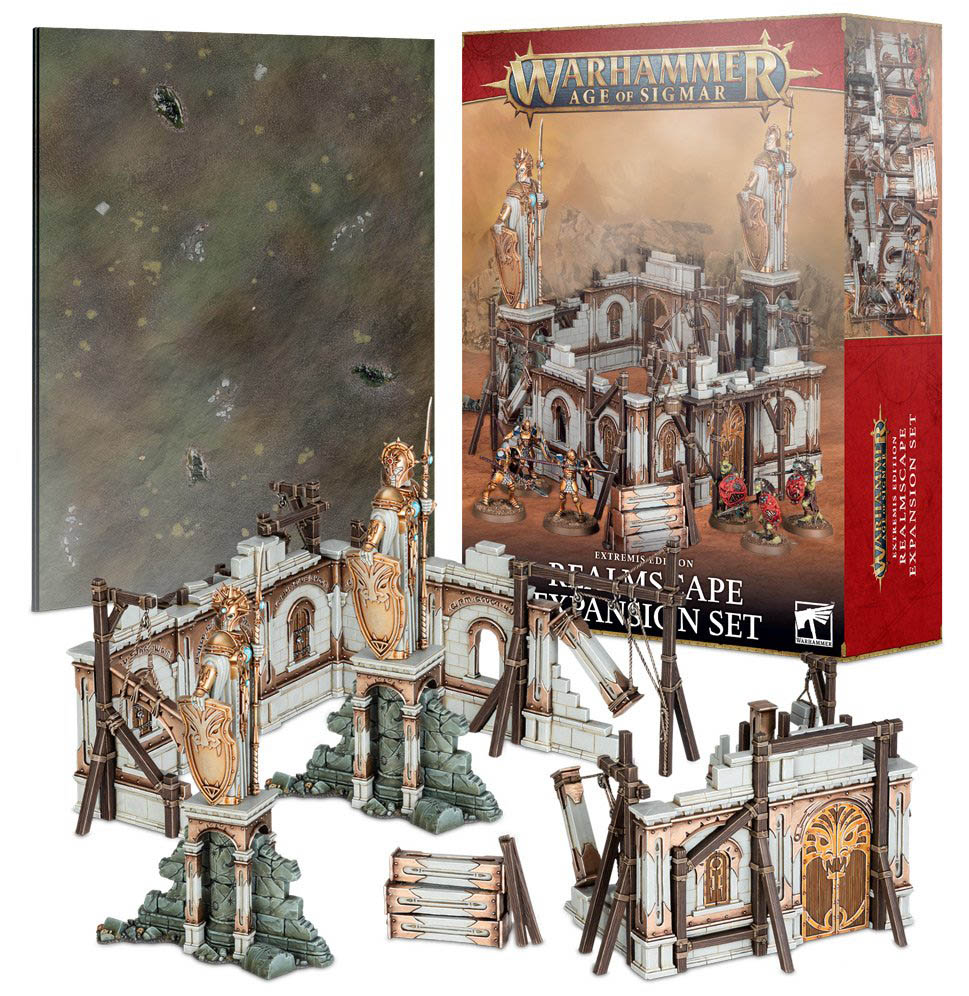 ~All coming your way next week.