Dragon Riders of Literature and Film – PRIME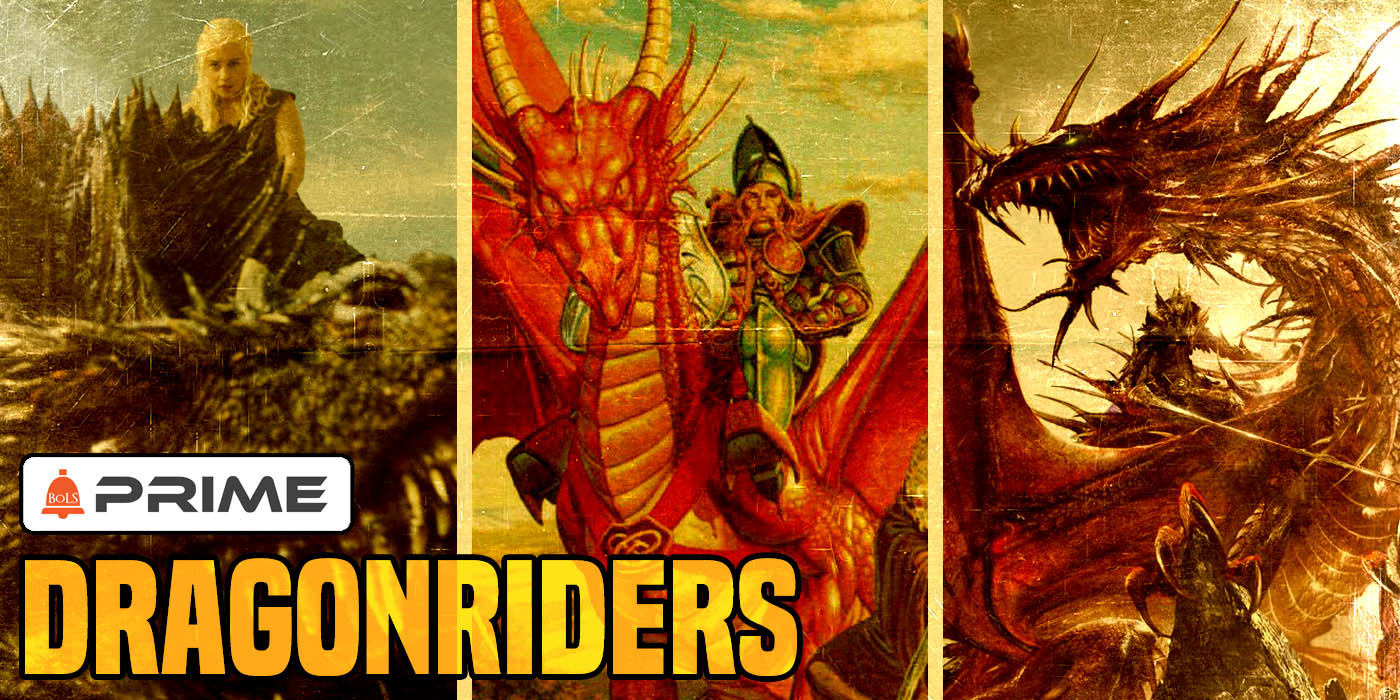 People riding dragons has a long history in media and literature. Let's take a look.
In Games Workshop's Age of Sigmar once extinct dragons have returned to the Mortal Realms, and they have already started forming bonds with a brand new chamber of Stormcast Eternals.
With these new units, the Stormcast join a long line of dragon-riding warriors on both sides of the alignment aisle, inside and outside the world of Games Workshop. Dragons have been a staple in fantasy literature and films for ages, and whether they represent wise and noble protectors or vicious, dangerous beasts, the sight of a warrior riding one into battle has always been a thematic turning point, both for good and ill depending on WHO is on their back. Some of the greatest heroes and villains of recent history have had a scaly companion, and regardless of how well they performed, their cool factor cannot be denied.
Aelves of Warhammer
While every faction of Elves in the Old World had at least a little affinity with dragons, none shared the same bond with them that the High Elves of Ulthuan, specifically the province of Caledor, were able to create. In the time of Aenarion, the elves made a pa...

Already a member? SIGN IN
Become a Member
Join BoLS Prime and get access to exclusive member-content and No ads.
Originally from North Carolina, Clint comes to Austin as the latest in a long list of haunts of a wandering actor. An avid gamer, writer, actor, pyrotechnician, and general nerd, he writes two Age of Sigmar weekly articles for Bell of Lost Souls from a slightly less than meta angle, plus a weekly tournament roundup. When not busy being a clueless cowboy, Winterfell Bannermen, or whatever else acting life throws at him, he enjoys reading folklore from around the world, writing narratives for his Wargaming armies, or watching all the movies he can. Look for his storytelling podcast, By the Dancing Fire, or find him on Twitch at RedWendigo13.