It's all over but the editing and extensive CGI work for the Dungeons & Dragons movie as filming has officially wrapped. Will the movie be a natural 20?
Principal photography wrapped for the Dungeons & Dragons movie late last week, a little more than four months after it began. Per the announcement from co-director John Francis Daley:
"Wrapped D&D today! Still alive!"
Wrapped D&D today! Still alive!

— John Francis Daley (@JohnFDaley) August 19, 2021
Like most epic sagas, the Dungeons & Dragons movie began in Iceland in early April this year. There, filming began on location in South Iceland under the auspices of the Icelandic film production and service company Truenorth Production. This wasn't the actual beginning, more like the prologue of the beginning, as no actors traveled to Iceland for any scenes–all the folks appearing in those sequences are Icelandic stand-ins.
But not long after that, starting May 1st, principal photography began in Ireland, with most of the movie being shot in Titanic Studios in Belfast, with the occasional jaunt to one of the region's many castles, cathedrals, or other scenic vaguely fantasy-esque locations.
The campaign begins. #DnD pic.twitter.com/0BVulsLuVH

— Jonathan Goldstein (@JM_Goldstein) May 1, 2021
There we got to see some of the movie's cast of movie stars, including Chris Pine…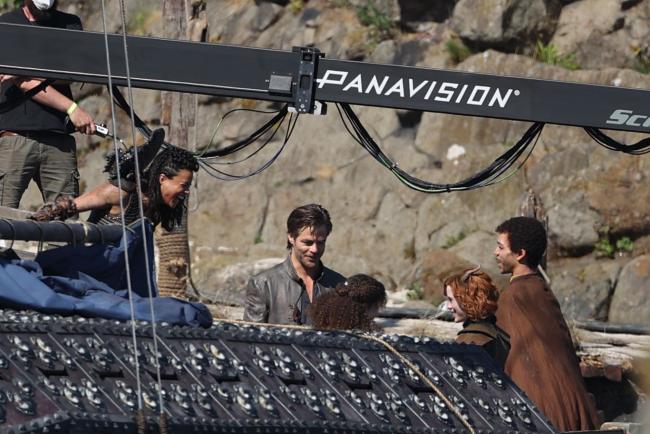 Michelle Rodriguez: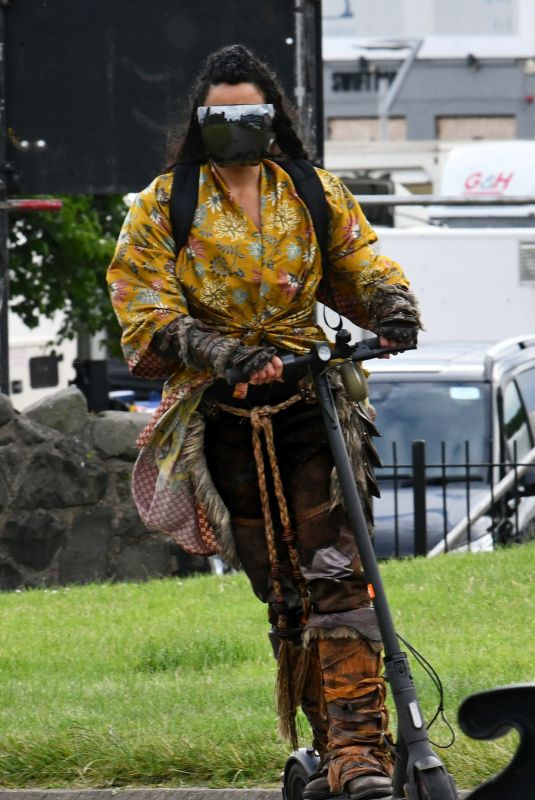 and even Hugh Grant:
…hanging out in set in costume. We also got to peek behind the scenes at some of the fancy footwork and swordplay involved in making the movie.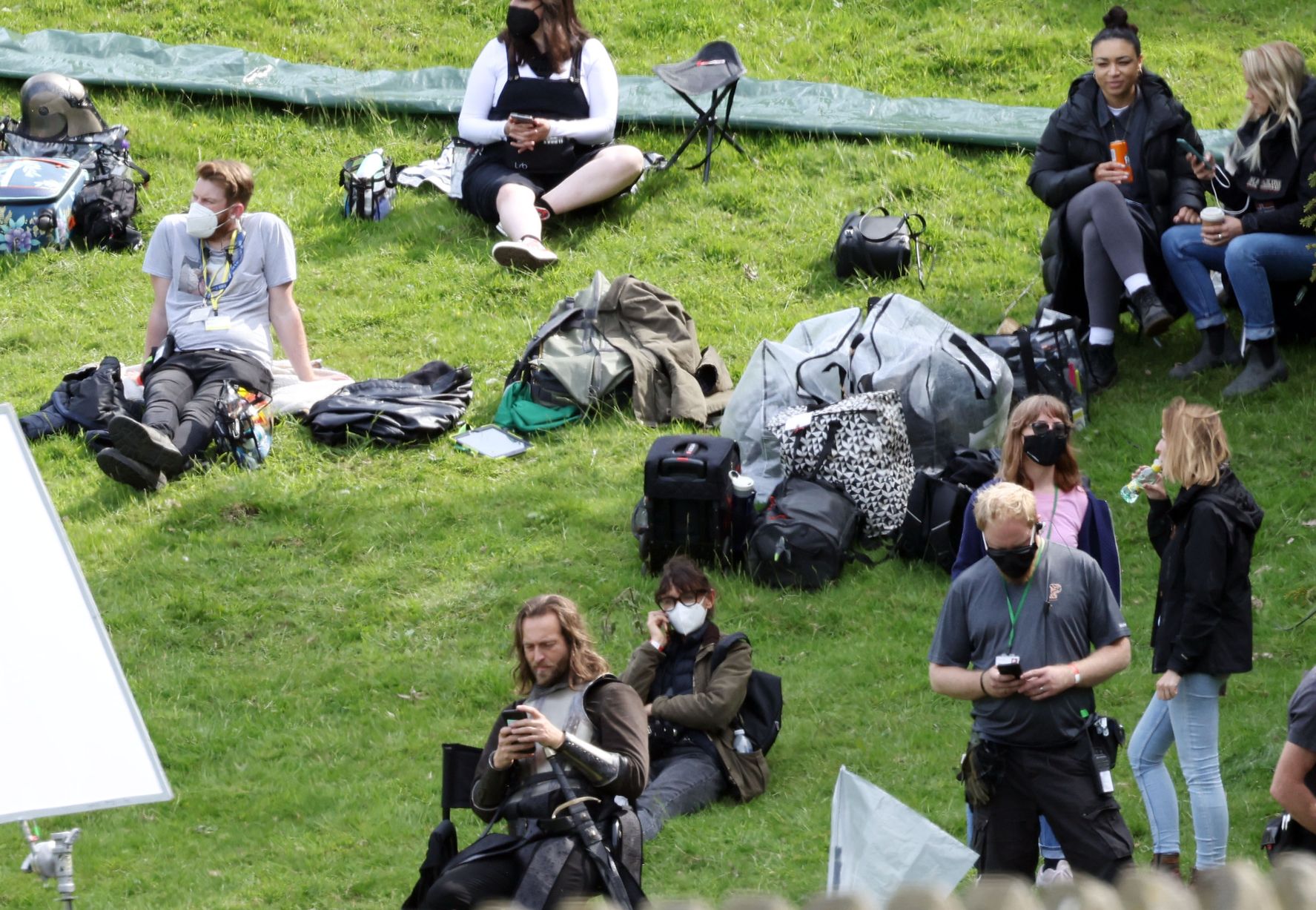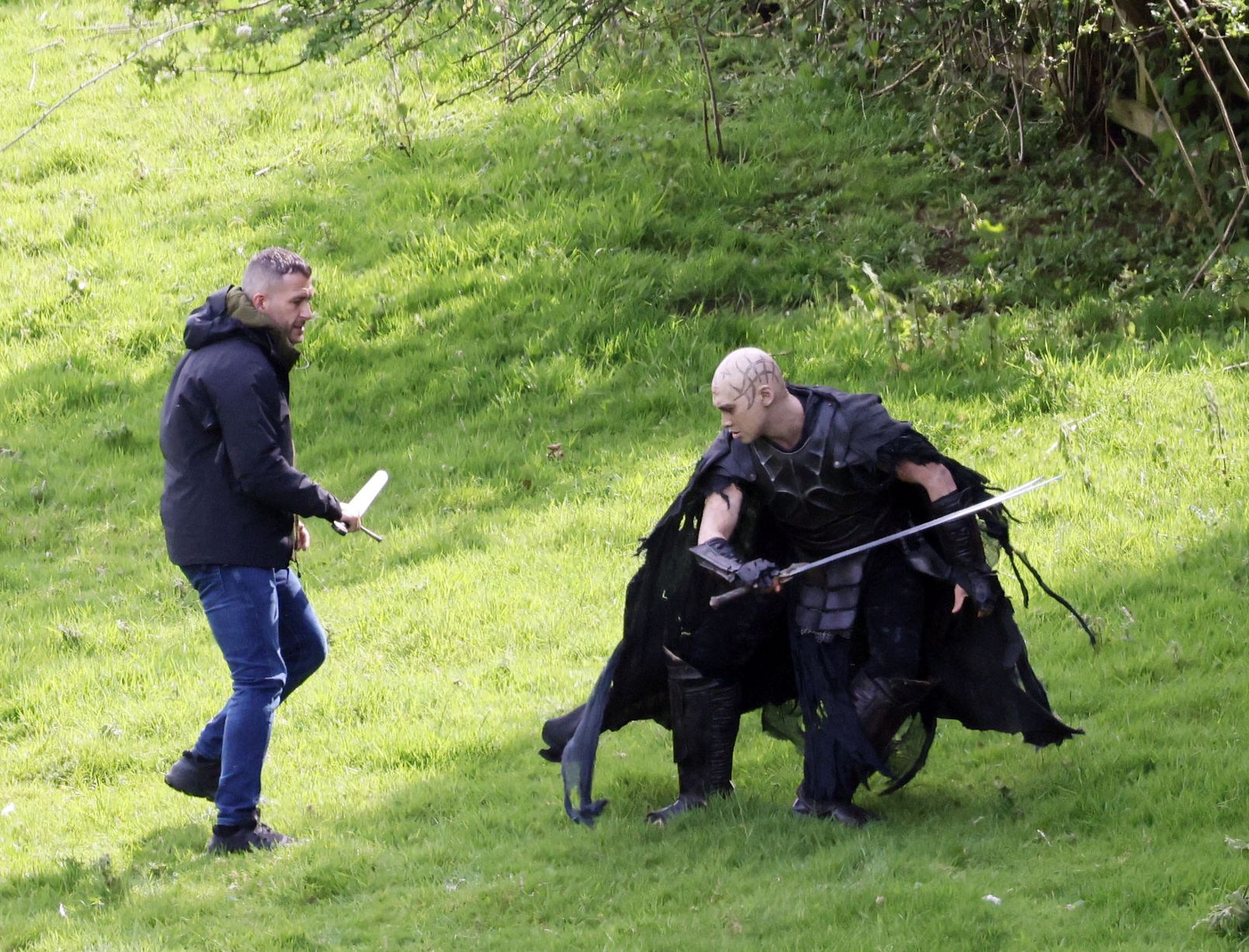 All of which is to say that the movie has been put together with a great deal of effort and care over the last four months. According to what little we've heard from set, the movie promises to be a breath of fresh air for Dungeons & Dragons fans, but we'll have to wait another year and a half to find out, as Dungeons & Dragons is currently not slated to release until March, 2023.
This means we'll have to wait to find out if the movie is actually good. But this is the best chance a D&D movie has had at being something you'd want to go out of your way to watch in an unironic fashion, so here's hoping that Paramount and eOne can roll a natural 20.
Happy Adventuring!