Come check out this week's batch of Kickstarter and crowdfunding highlights!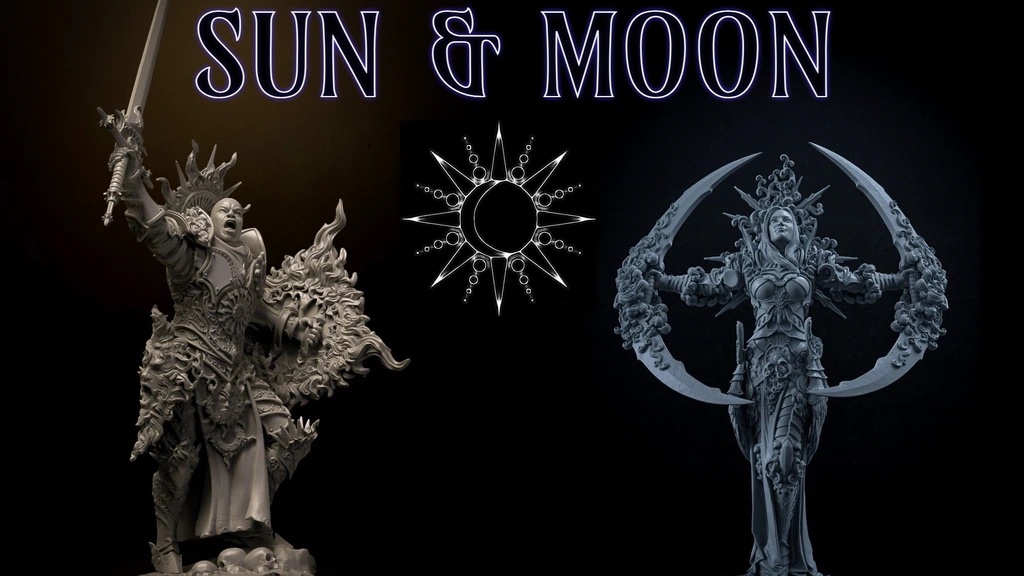 Welcome, everyone to the Kickstarter campaign for Sun & Moon – two highly detailed 1:20 scale (90mm) resin kits cast in high-quality resin. Sun Is roughly 100mm to the top of his head! 
the two are based on art by Alex Boca and sculpts by Alessandro Depaoli. ScaleBro is our partner on this project when it comes to the printing and casting of the miniatures. We've worked with them before and the quality they deliver is really good.
Pledges start at $65 for Sun and $71 for Moon.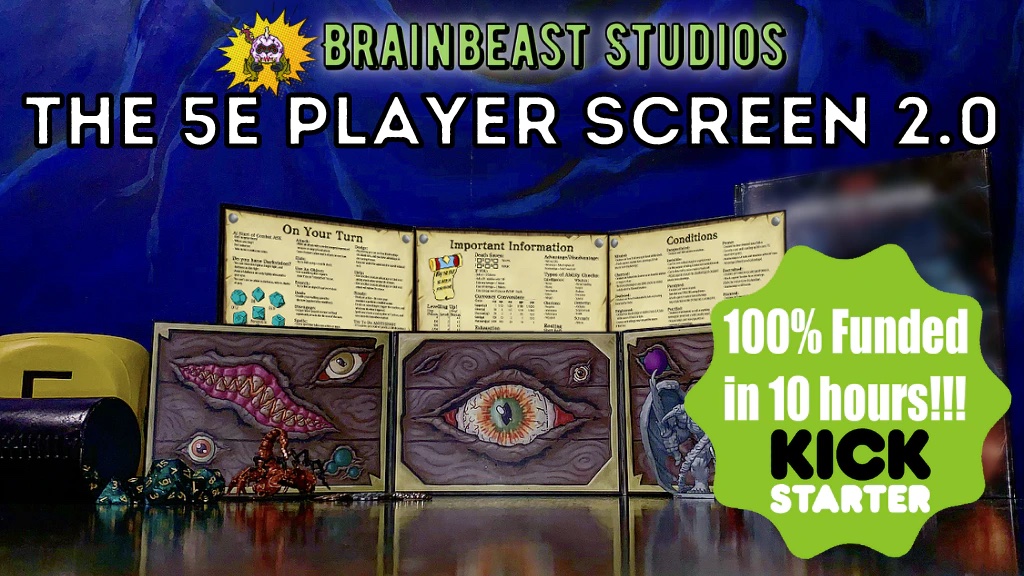 The 5e Player Screen was born of necessity. As a new player, DM, and a Neurodivergent player – I struggled to remember all the finer details of the game. From both sides of the DM screen it makes life easier if everyone can see the rules quickly and easily – no flipping through a bulky Player Handbook!
Due to the inexperience of new players, I found that things like Object Permanence issues/Short Term Memory loss/concentration problems that can come with Neurodiversities – Cheat Sheets got forgotten or lost among the chaos of the gaming table. This means they often went unused – leaving "Can I do this, How does this work, Oh man am I dead?" to be common utterances at the table.
And so, the Player Screen was born.
Pledges start at $4 for a digital bundle and $17 for a physical screen.
 
A century from now all that remains of Earth is the detritus that humanity left behind. The races of a neighboring solar system have a penchant for artifacts left behind by extinct races. In Excavation Earth, you lead one of these races of alien explorers on their quest to excavate rare human artifacts and curate the ultimate art collection to sell off.
Excavation Earth is divided into three rounds, each of which starts with players drafting a hand of multi-use cards that will be used to perform actions. Players then take quick turns playing actions that allow them to move their explorers around the world map, excavate for artifacts, and deploy traders to bazaars and influencers to affect prices and wheel and deal on the black market.
Pledges start at $75 for the core game with KS exclusive extras.

The Long Way Home is a hybrid Tabletop RPG supplement for use with the Deep Space D-6 board game (PnP available in the campaign). The story begins with your ship stranded in unknown space in the aftermath of an ambush. With limited fuel and a failing warp drive, you'll travel through the galaxy, explore strange new worlds, make difficult choices, and ultimately find your way home to the United Earths headquarters. A player sheet tracks your progress, provides ship upgrades, and outlines the traits of your unique crew.
Each turn, you'll decide where to travel, spending precious fuel to get there. Events and encounters outline the stipulations of combat. Occasionally, you'll have to make a choice. These choices can be modified by your crew, skill checks, and previously made choices. Can you unravel the mysteries of them galaxies and get your crew back home safe?
Pledges start at $10 for an expansion PDF and $40 for a board game/expansion bundle.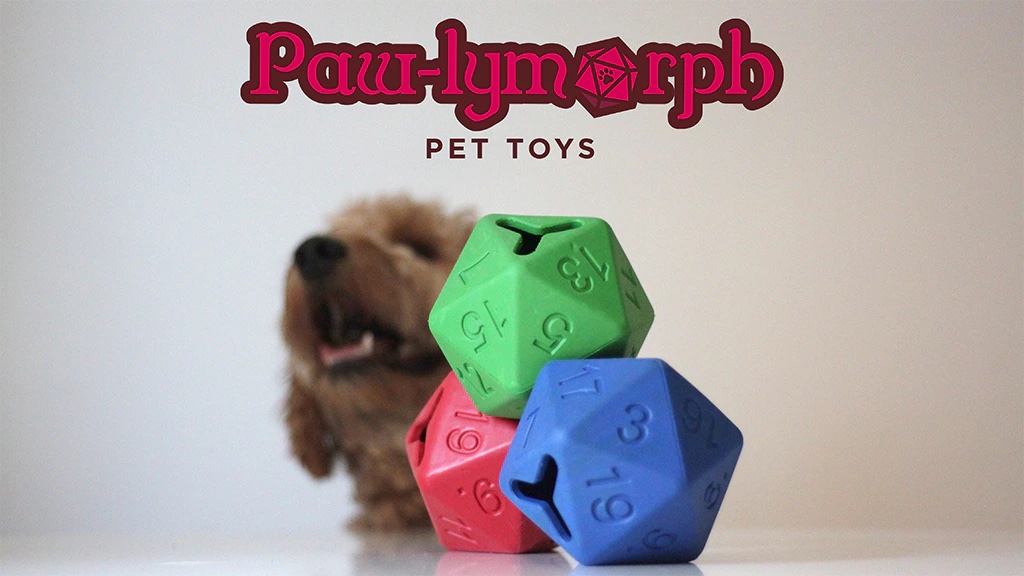 Tabletop is more than just playing games, its a way to engage with friends, family, and a larger community as a whole. So why limit this to our human friends and family? Why not bring your pets along for your narrative adventures as well? We are Paw-lymorph; a pet toy company born out of a pandemic and one small family's want to make something special for their dog. 
We hope that our D20 finds a home in the paws of your pets (or druids), and we're excited to start this venture with all of you, and we're eternally grateful for your support!
Pledges start at $14 for one toy in the color of your choice.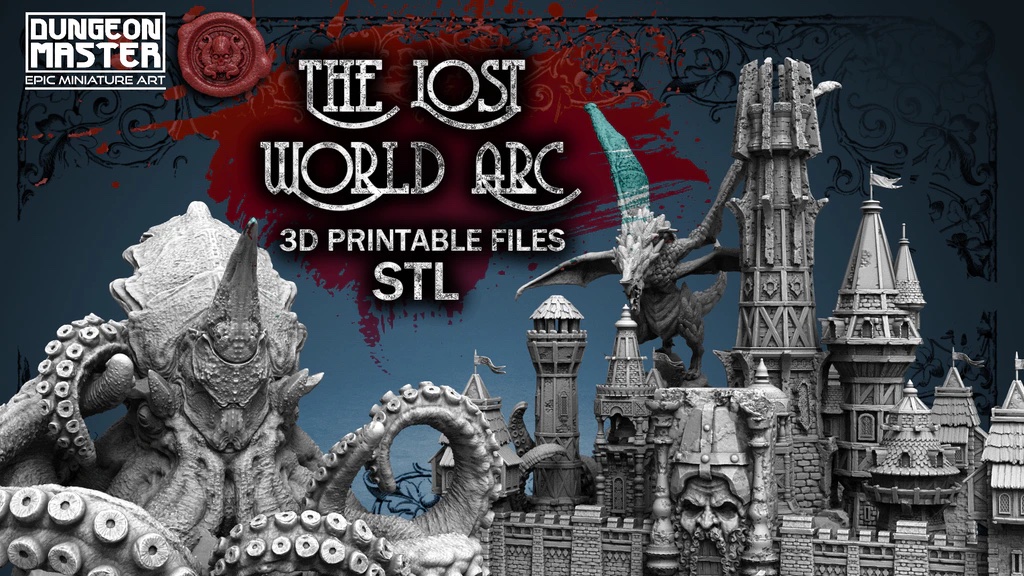 The Lost World Arc offers a collection of high-quality digital files to bring your wargame to the next level. Venture through the lost world with highly detailed models sculpted with sharp textures to ensure the highest quality 3D print you can get. Each set is separated into levels and floors for better playability, which is suitable for 32mm and 28mm.
Pledges start at $37 for all standard files.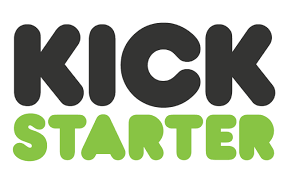 ~Which Of These Campaigns Caught Your Attention?