'Mad Max' Inspired Card Game of Battle Convoy Mayhem – Dustbiters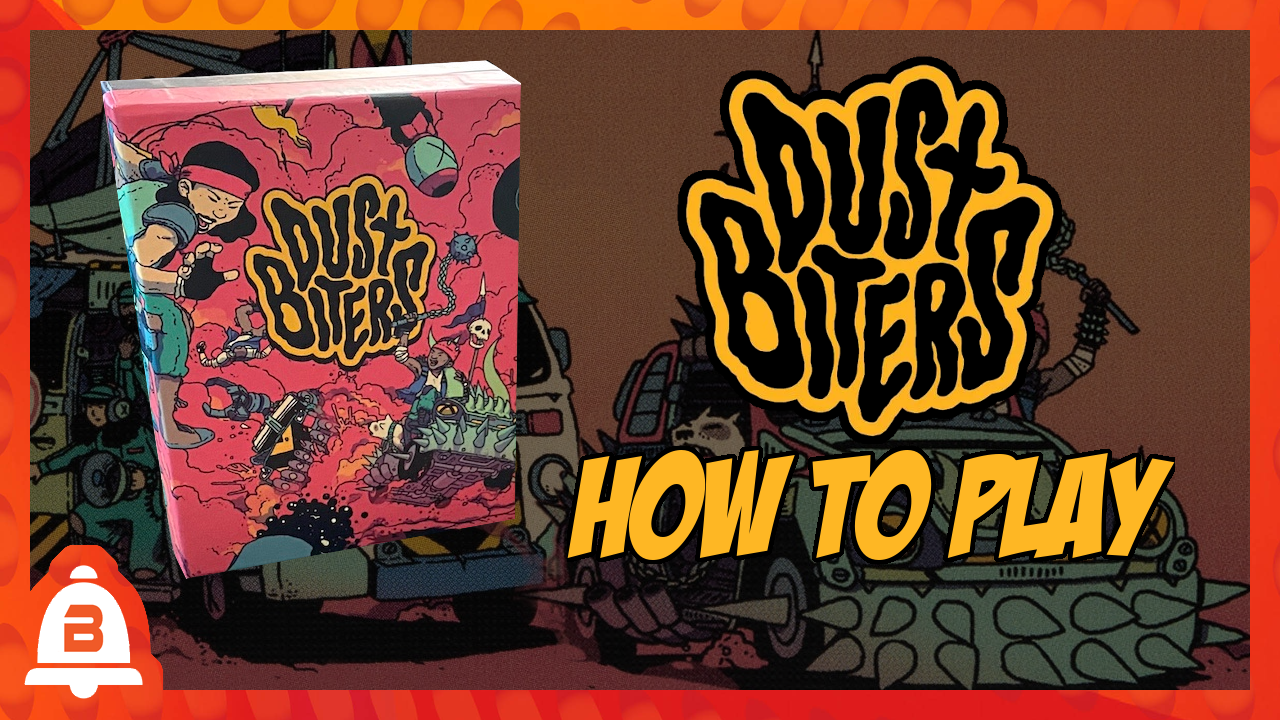 The devs who brought you video games like Minit, Nuclear Throne, Genital Jousting, and more, have taken the leap into the truest form of gaming, card games!
Inspired by post-apocalyptic movies in the likes of Mad Max, Dustbiters pits two players against each other, using their tricked out battle-ready vehicles (or a horse). Whether it be by the veritable arsenal of weapons and tools at your disposal, or through the encroaching dust storm, cars are going to drop like flies every turn. The last player standing wins!
Dustbiters is the perfect pocket game. It's fun, strategic, and takes only a minute to set up.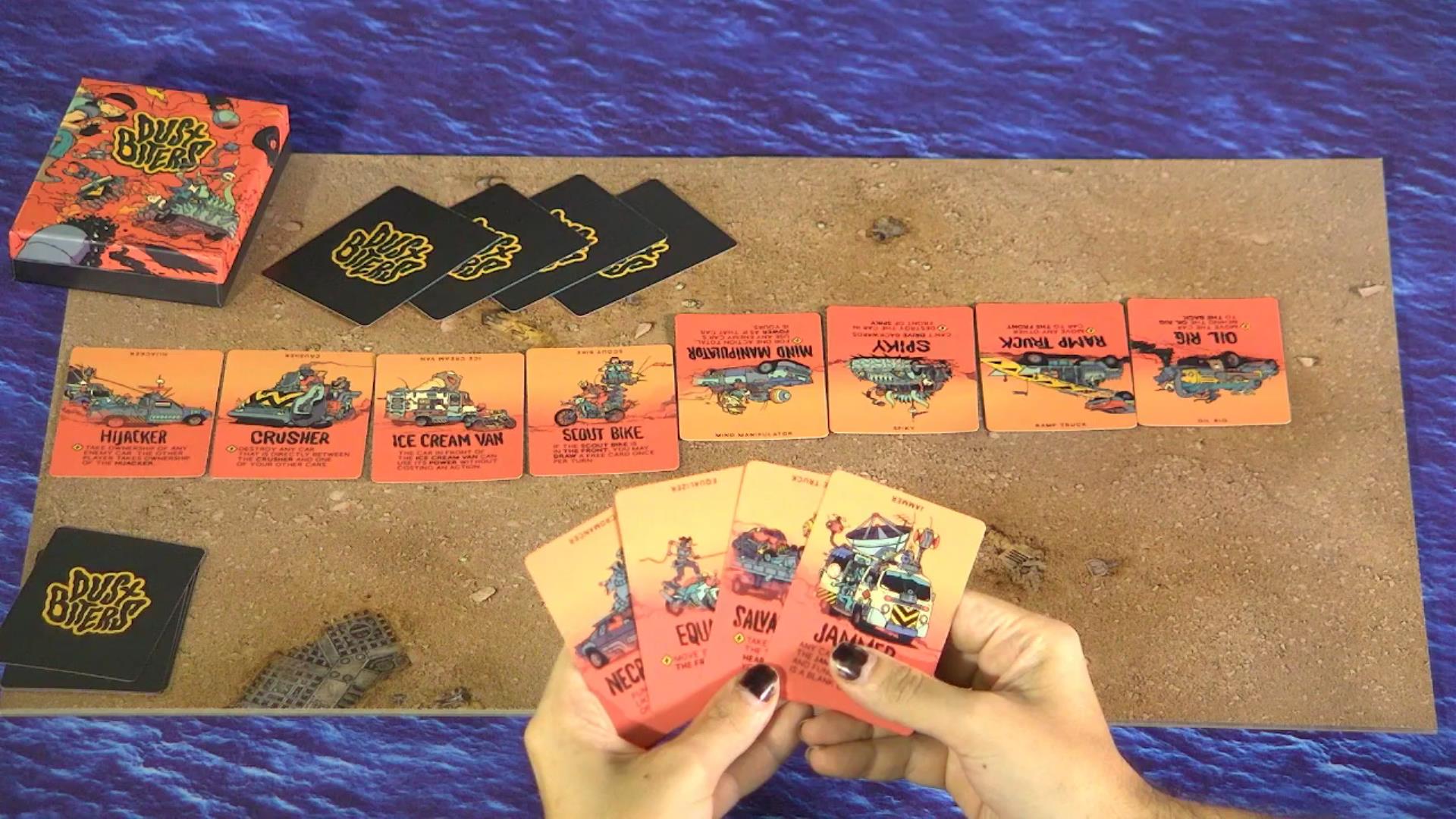 The whole design of this game is fantastic. I love a great pocket game and Dustbiters is absolutely just that for me. It's a game I could see myself carrying in my back pocket with me just in case I got a few minutes to kill with a friend.
If you like games like Love Letter, Coup, or Guillotine, Dustbiters is going to fit right in with your collection.
Dustbiters is currently running a Kickstarter campaign until September 1st, 2021. You can find that right here.
Dustbiters –
€22 (~$26)

– Shipping November 2021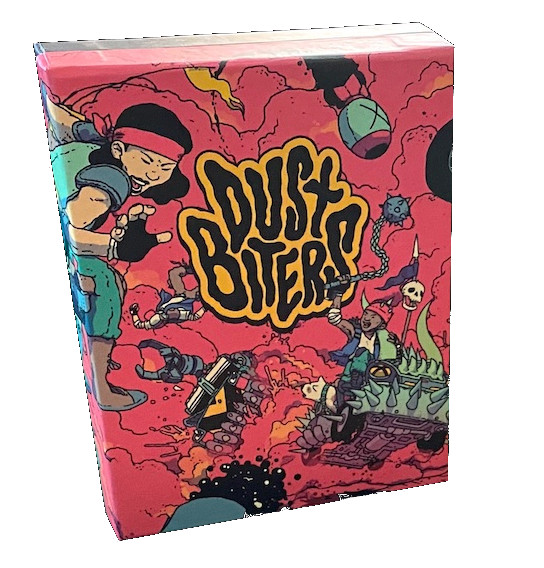 Last car standing wins! It's 100 miles an hour in the dirt and you're gonna need all the cunning, trickery and horsepower you've got! DUSTBITERS is quick to learn and easy to understand. There are very few rules, but an infinite number of creative ways to get yourself out of a tough situation. Cars are *everything*. There are no tokens, no math, no dice. Just cars. Each is unique and affects those around it in different and surprising ways.
Also, if you haven't played Minit, it's a fantastic little puzzle game.
I highly recommend it.
Subscribe to our newsletter!
Get Tabletop, RPG & Pop Culture news delivered directly to your inbox.