Star Wars: Legion – New IG-100 MagnaGuard Bound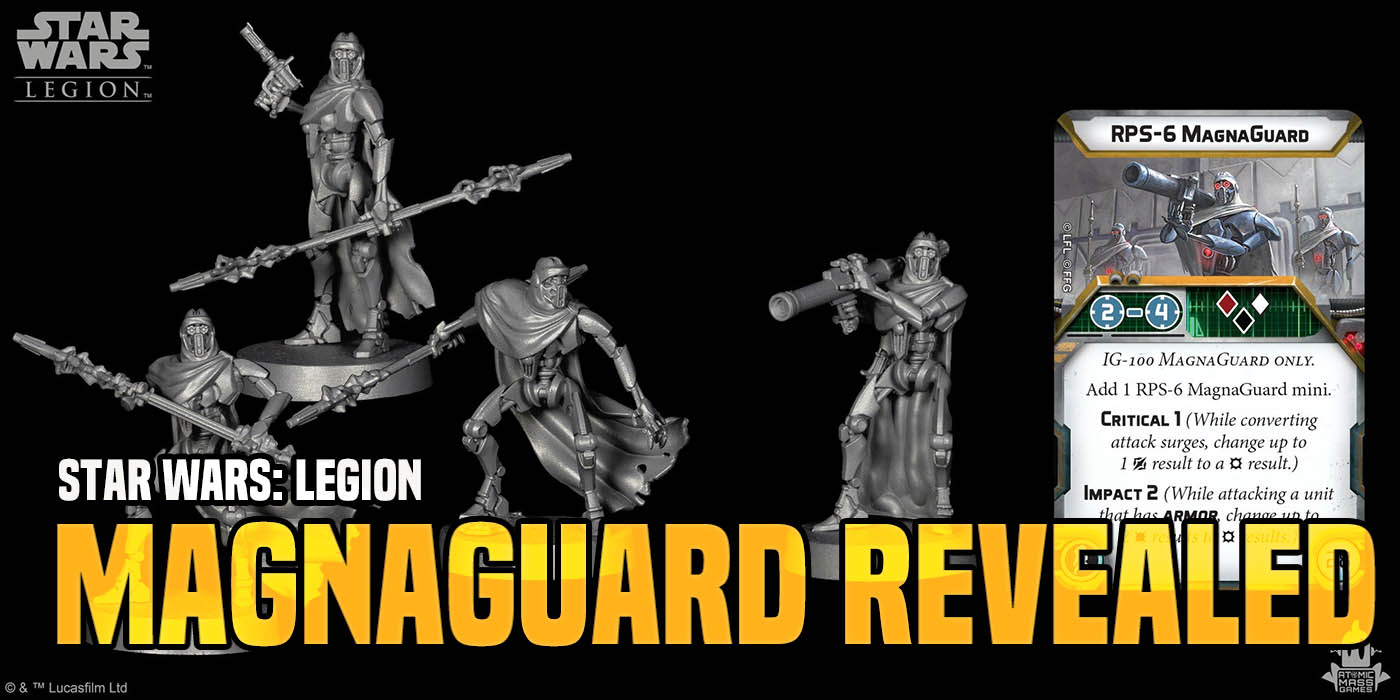 https://www.belloflostsouls.net/2021/11/star-wars-general-grievous-breakdown.htmlAtomic Mass Games has a new batch of previews for the upcoming IG-100 MagnaGuard Units. These Droids pack a punch!
Get ready to welcome your Robot Overlords. Or at least some really mean new droids. It's the IG-100 MagnaGuard Unit and you don't want to get on their bad side (although, it's hard to tell which side is their "nice" side).
via Atomic Mass Games (Facebook)
"The heavy weapon upgrades found in the IG-100 MagnaGuards Unit Expansion make these droids an even bigger threat in the battles of #StarWarsLegion."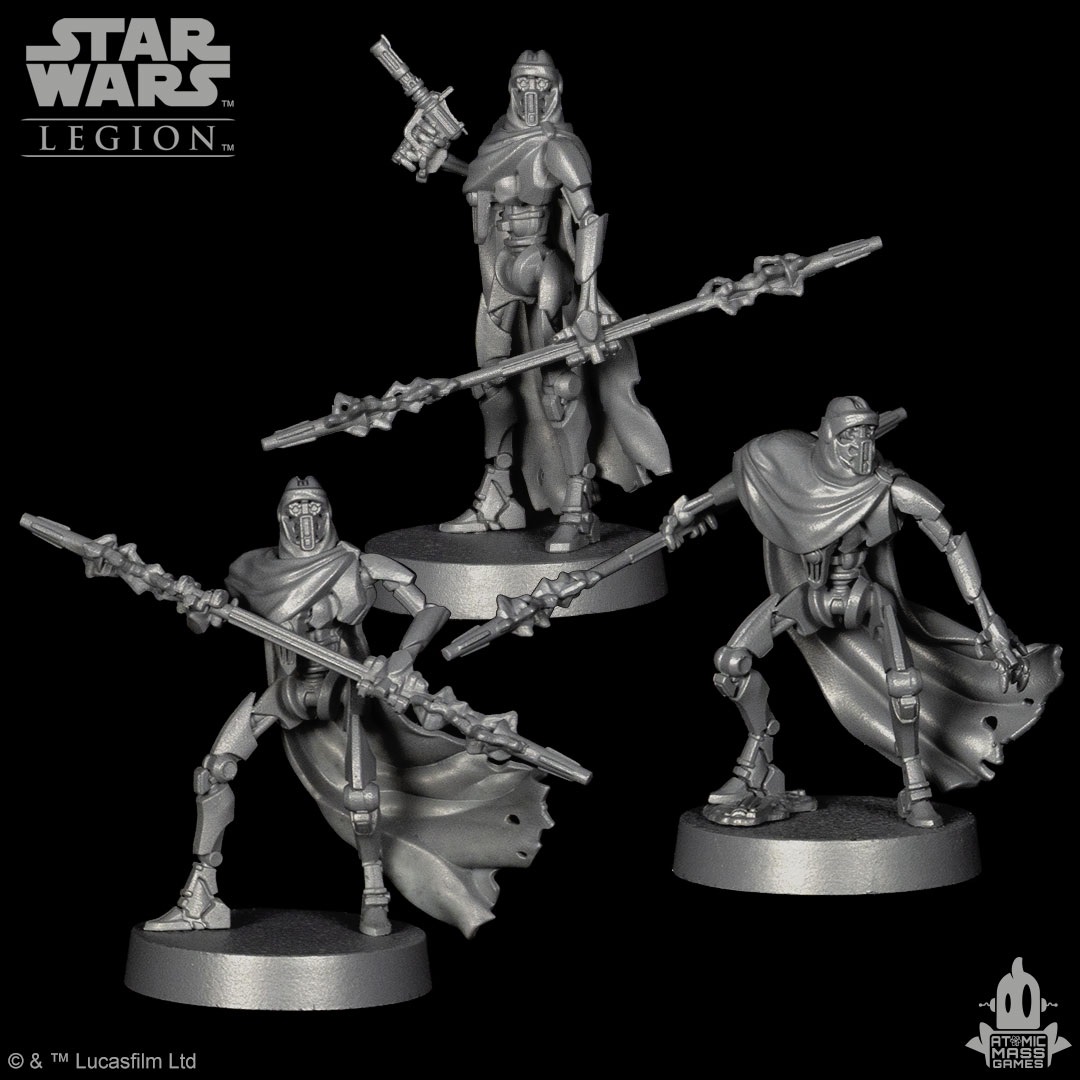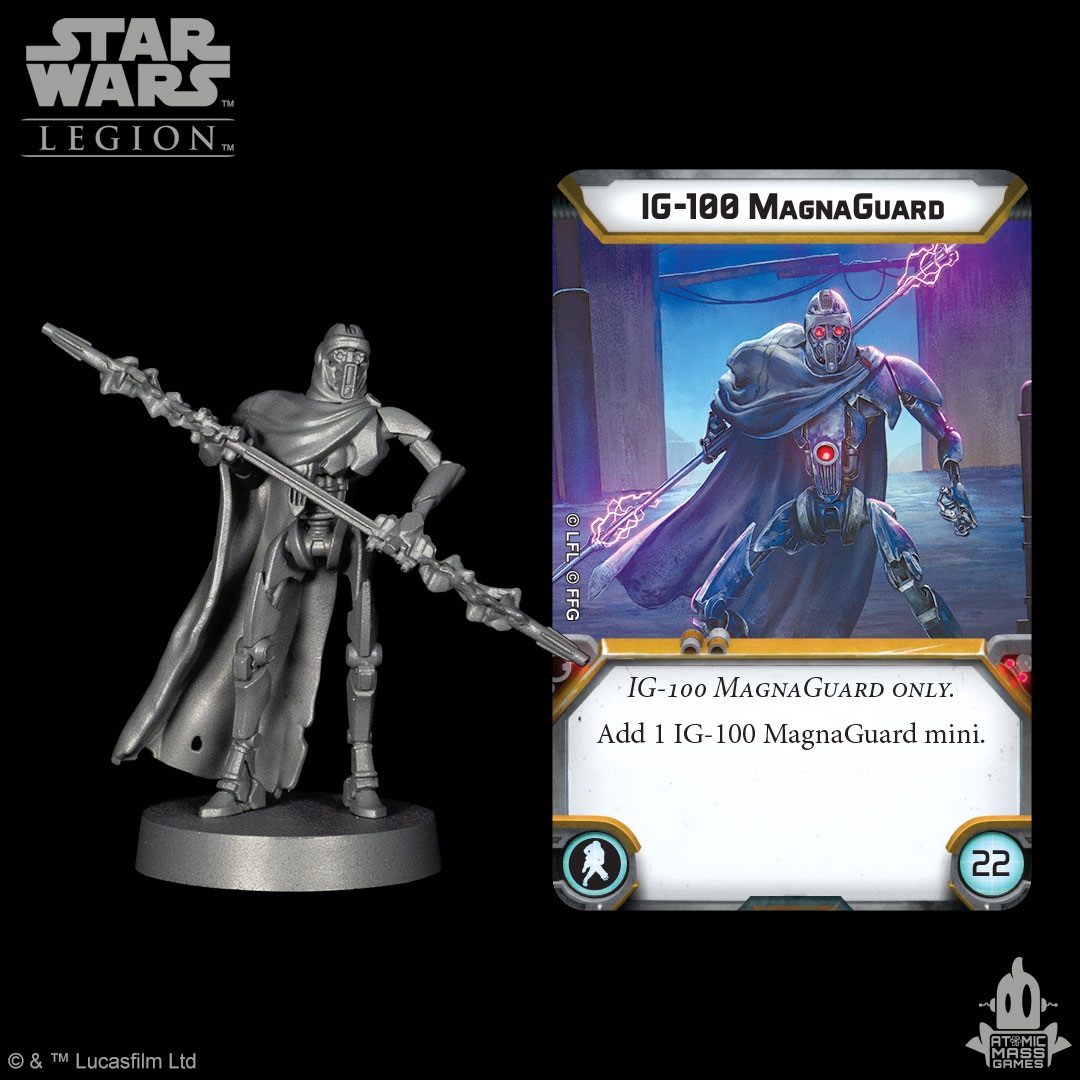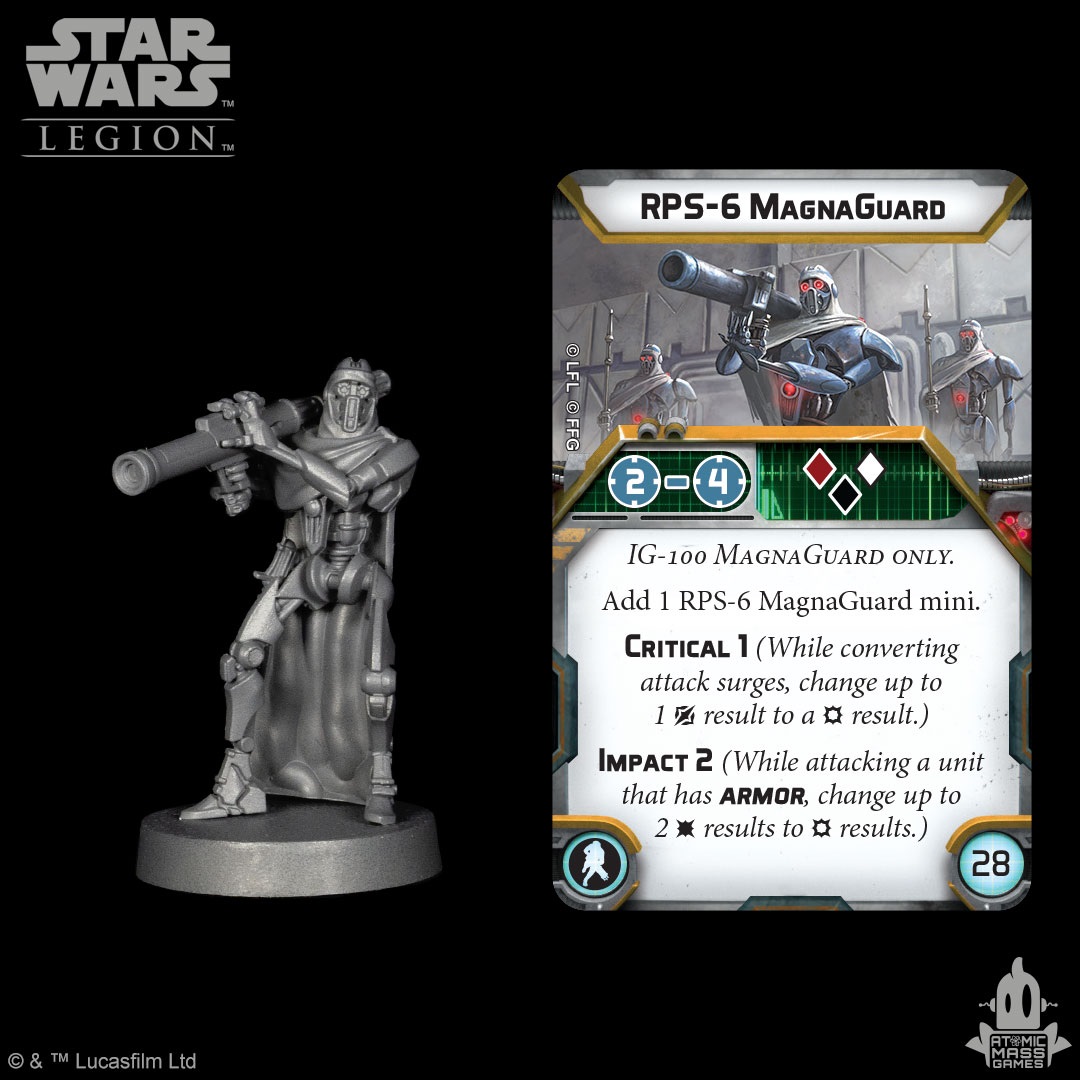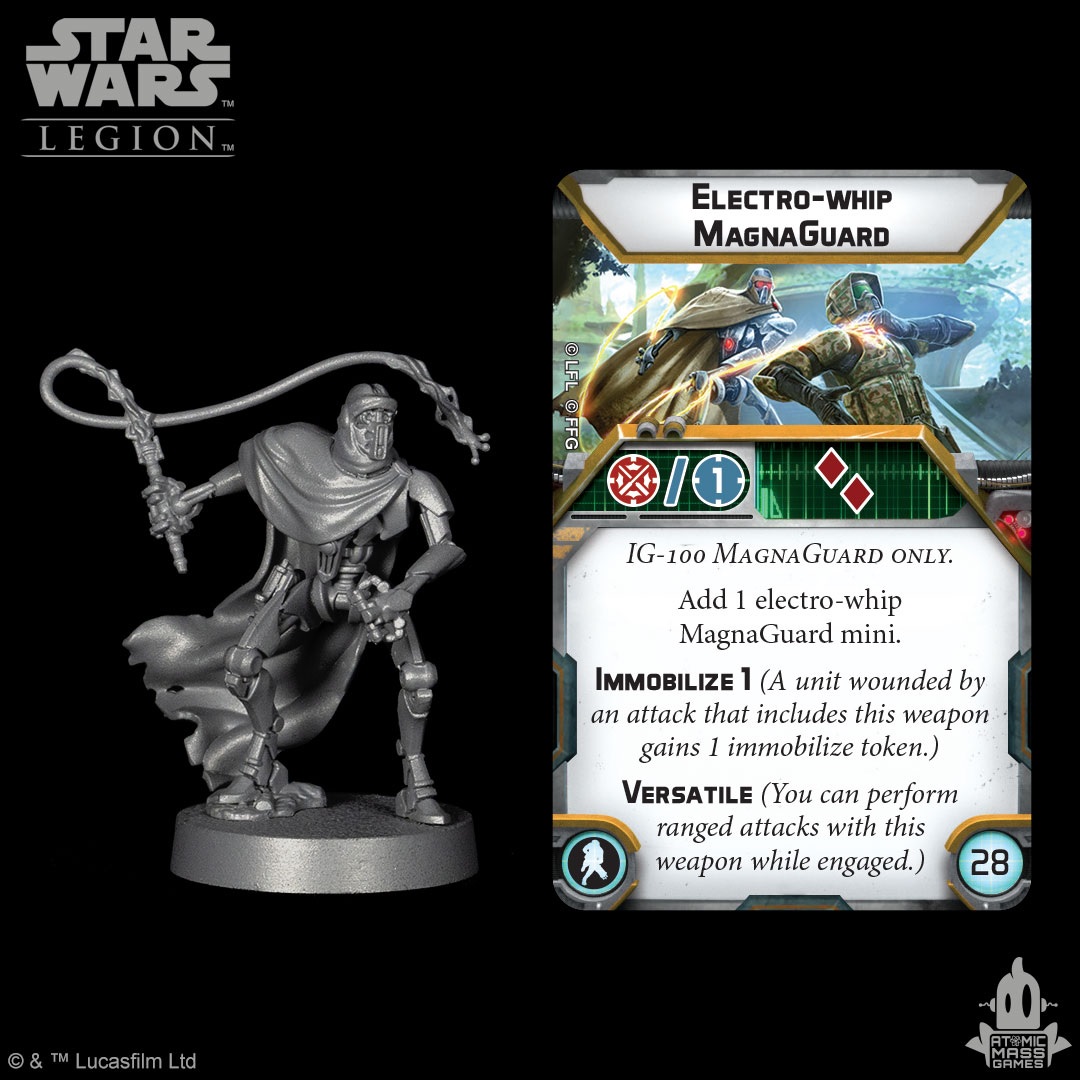 If you're looking to score some new MagnaGuard of your own, you can pre-order them now from Asmodee.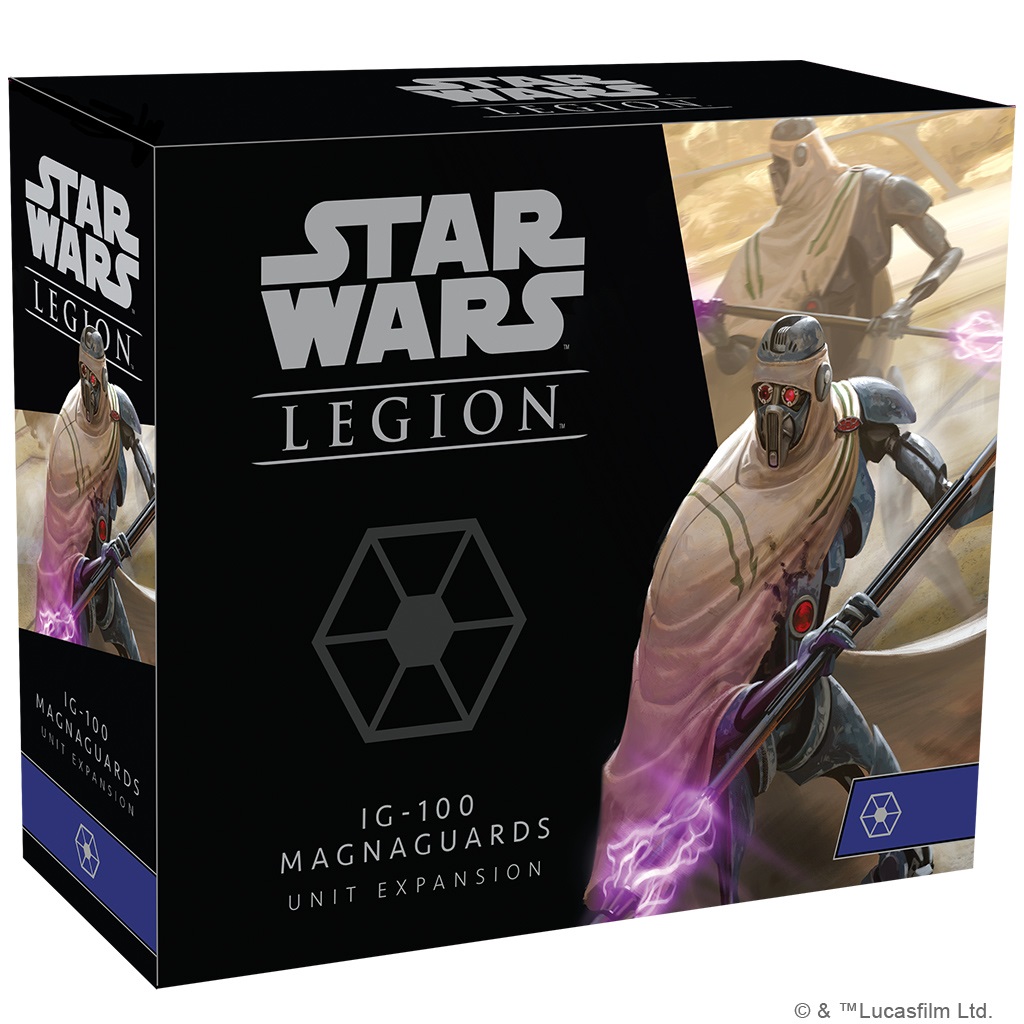 Protect key Separatist personnel with the IG-100 MagnaGuards Unit Expansion for Star Wars: Legion! These implacable droids are programmed as unflinching bodyguards for key Separatist commanders like General Grievous and Count Dooku. Armed with deadly electrostaffs and precision blaster pistols, the menacing MagnaGuards will continue to fight after losing limbs– or even their head!
Subscribe to our newsletter!
Get Tabletop, RPG & Pop Culture news delivered directly to your inbox.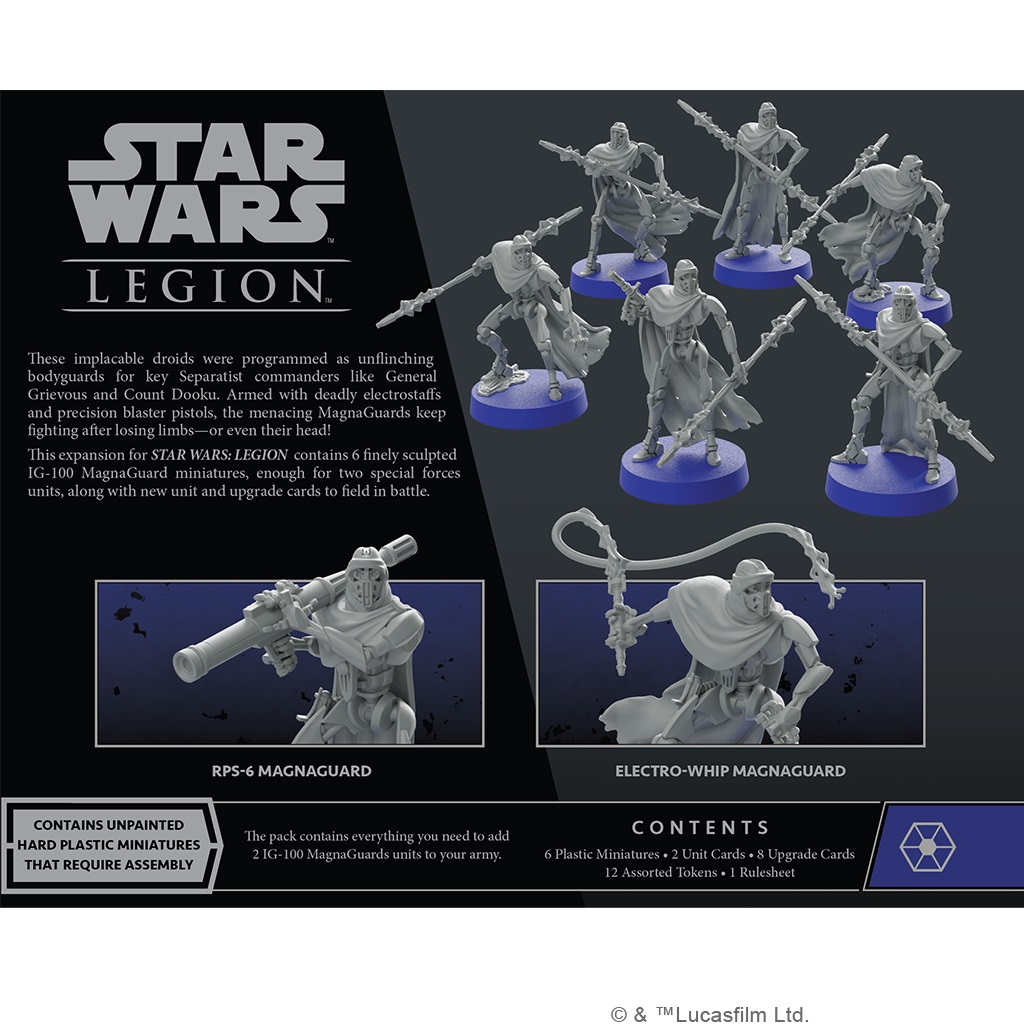 This expansion puts a troop of six highly detailed, unpainted hard plastic IG-100 MagnaGuard miniatures at your command, enough for two special forces units. In addition to their standard electrostaffs, these miniatures can be assembled with a variety of alternate weaponry, including an RPS-6 rocket launcher, an electro-whip, and a unit leader that can appear with a precision laser dart. Additionally, eight upgrade cards give you even more options for your MagnaGuards, including two heavy weapons.
These might not be the droids you're looking for…but they are looking for a fight!