'Star Wars' Salacious B. Crumb Can Be Yours For a Pretty Penny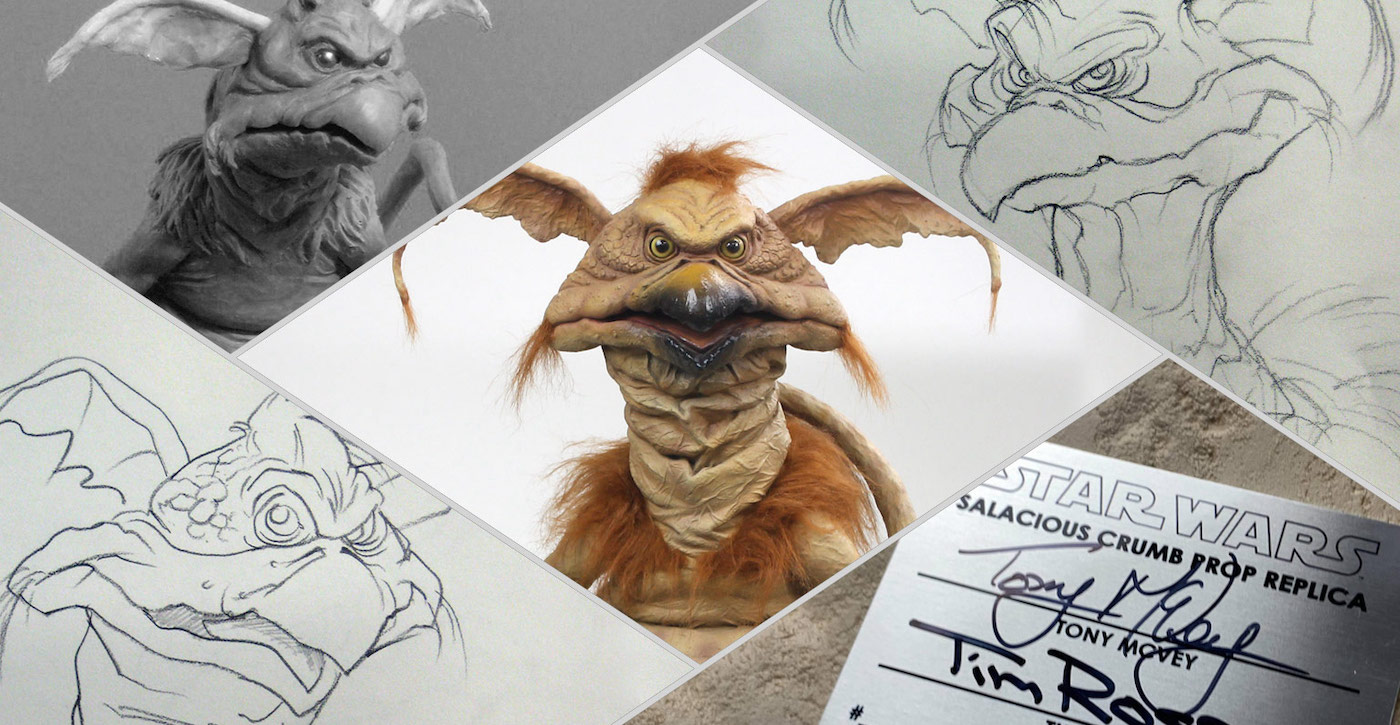 If you have the spare cash you can own a 1:1 prop replica of the cackling Kowakian Monkey-Lizard.
There have been a lot of weird critters in Star Wars, but only a few are as memorable as Salacious B. Crumb from Star Wars: Return of the Jedi. StarWars.com recently talked to Tony McVey, the sculptor behind the original for Return of the Jedi and this new replica about what the design process was.
"Phil Tippett came to me one day in the middle of the 11 months I was working on this project, and he said, 'We need a little pet character for one of the background of aliens.' It was for Ephant Mon, which I also worked on. 'We need a little pet for this guy. Can you come up with something?' So I went home that night and I scribbled something on a piece of paper. It's a cross between a parrot and a monkey. And I brought it back the next day and I showed it to him. He said, 'OK, go ahead and make that.' It was as simple as that."
And those sketches became a beloved character of the franchise even with the little screen time the puppet got. One of the highlights of the second season of The Mandalorian was the character's inclusion in the throne scene.

Salacious Crumb Life-Size Replica – $3,999.00
Available to Order Today (August 24th) at 12 Noon EST
Regal Robot is proud to present our new, dual-signature edition Salacious Crumb Prop Replica. This 1:1 static polyresin statue was developed with extensive first-hand examination of the original prop puppet. This highly detailed recreation was hand-sculpted by Tony McVey, the original artist who sculpted and fabricated the original puppet for the production of the film, giving this piece unique lineage.
Limited Dual-Signature Edition of just 150 pieces
1:1 prop replica, hand-sculpted by Tony McVey, who sculpted the character for the original film
Includes hand-numbered, metal plaque signed by original prop sculptor Tony McVey &  performer Tim Rose
Developed with extensive research and first-hand examination of the original prop puppet
Made in the U.S.A. and hand-painted by our talented FX artists, making each a unique work of art
Static Polyresin statue with glass eyes and faux hair
Includes themed resin pedestal with faux leather detailing. Replica can be displayed on or off the pedestal.
Ships in a double corrugated box with die-cut EPS foam insert. Ears, arms, legs, and tail all remove for safe shipping.
Includes Lucasfilm Certificate of Authenticity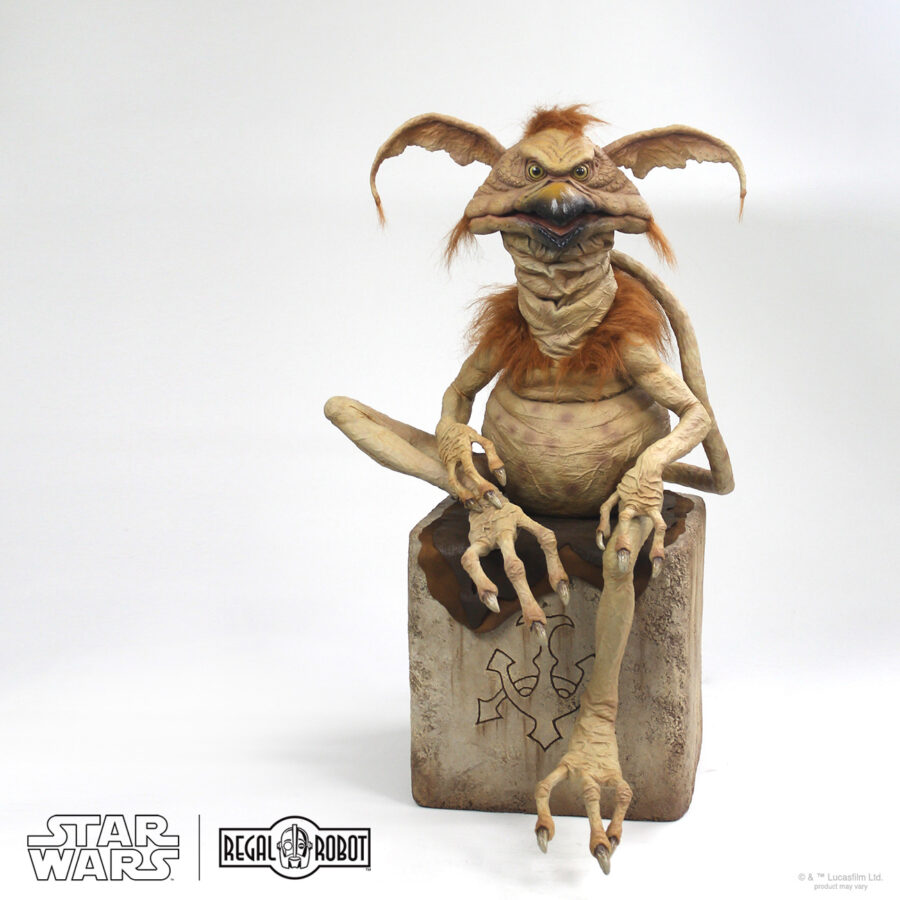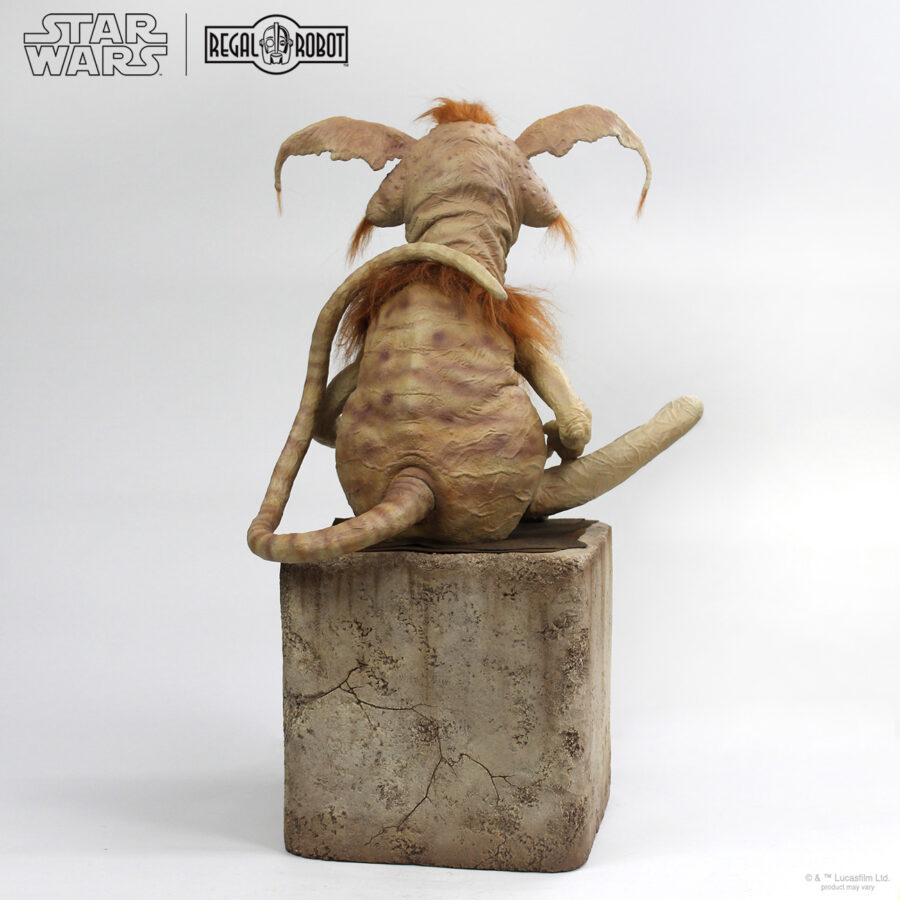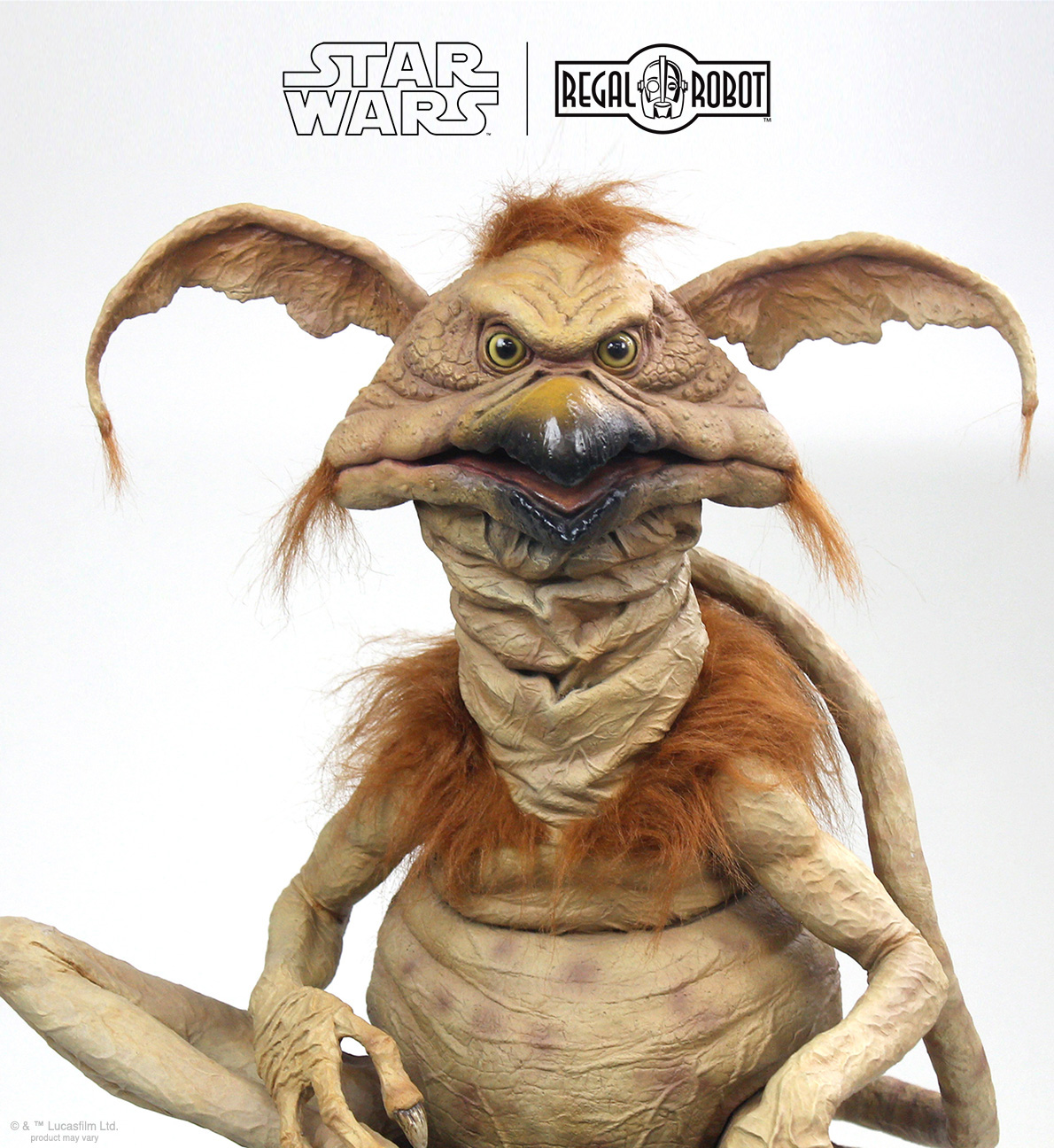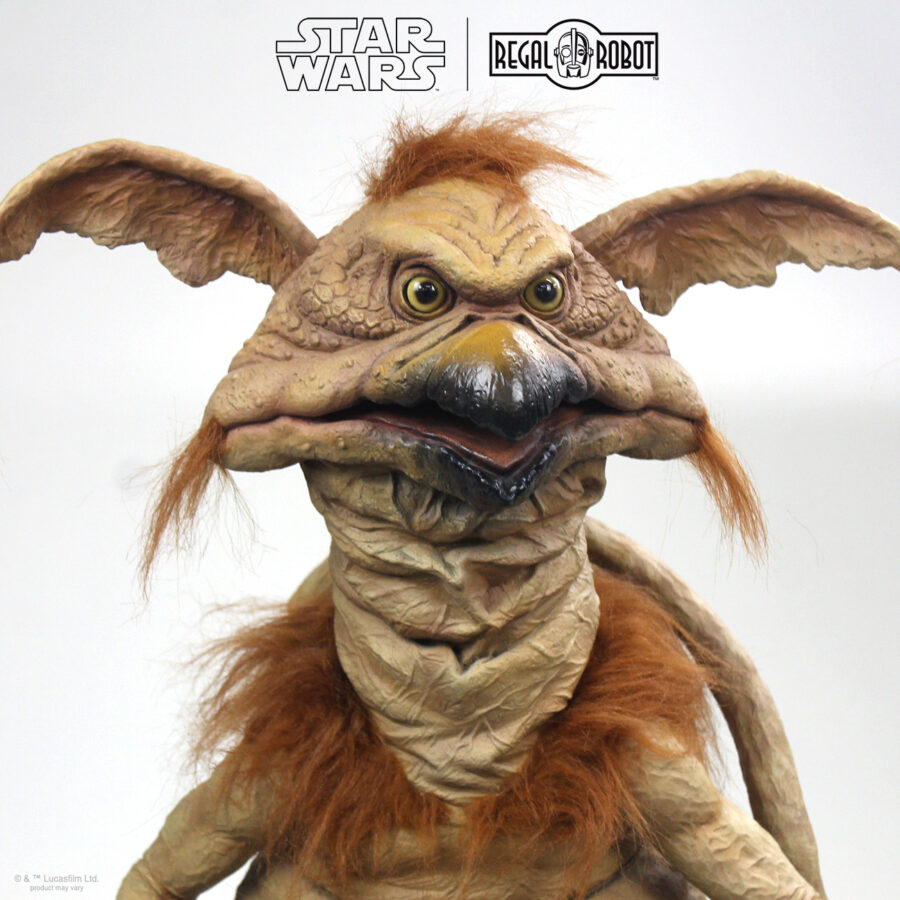 Subscribe to our newsletter!
Get Tabletop, RPG & Pop Culture news delivered directly to your inbox.