Star Wars 'The Bad Batch' Episode Fourteen Easter Eggs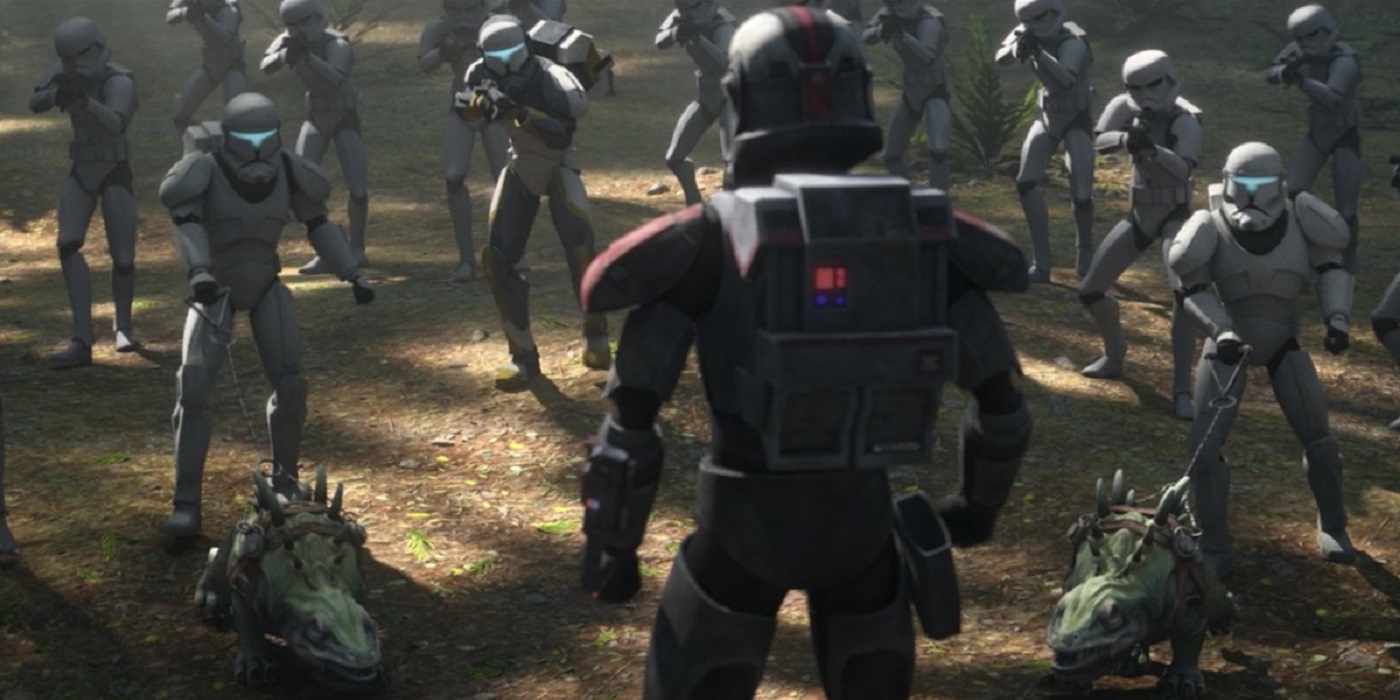 We're meeting old friends for the first time and learning a little more about the history of Stormtroopers this week on The Bad Batch.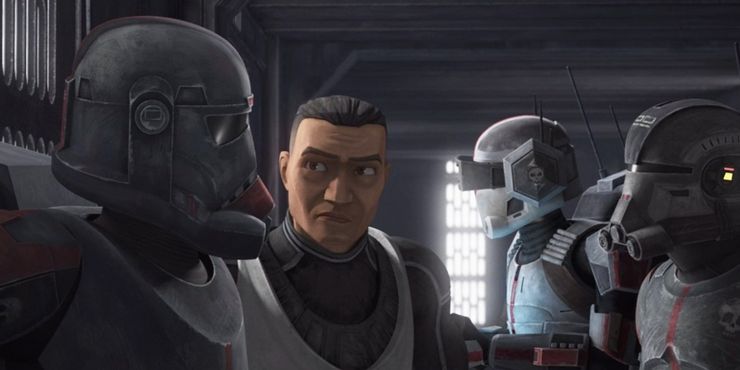 Early in this episode Rex makes an appearance to request that the Bad Batch rescue clone trooper CT-5576, who had been captured on the new-to-us Outer Rim planet, Daro. CT-5576 is later revealed to be Gregor, captain of the special forces Foxtrot Squad and someone fans may recognize from The Clone Wars where he, Rex, and Wolffe were living in pseudo retirement in a modified AT-TE on Seelos. Gregor will also later participate in the Liberation of Lothal, but in this episode we learn that he had been forced into helping the Empire to train their replacement conscripted troopers. Gregor instead chose to desert and was quickly captured by the Empire. He also makes a quick joke that he didn't teach the new troopers everything he knew, implying Gregor may be at least partially responsible for the TK Troopers' infamous inability to aim.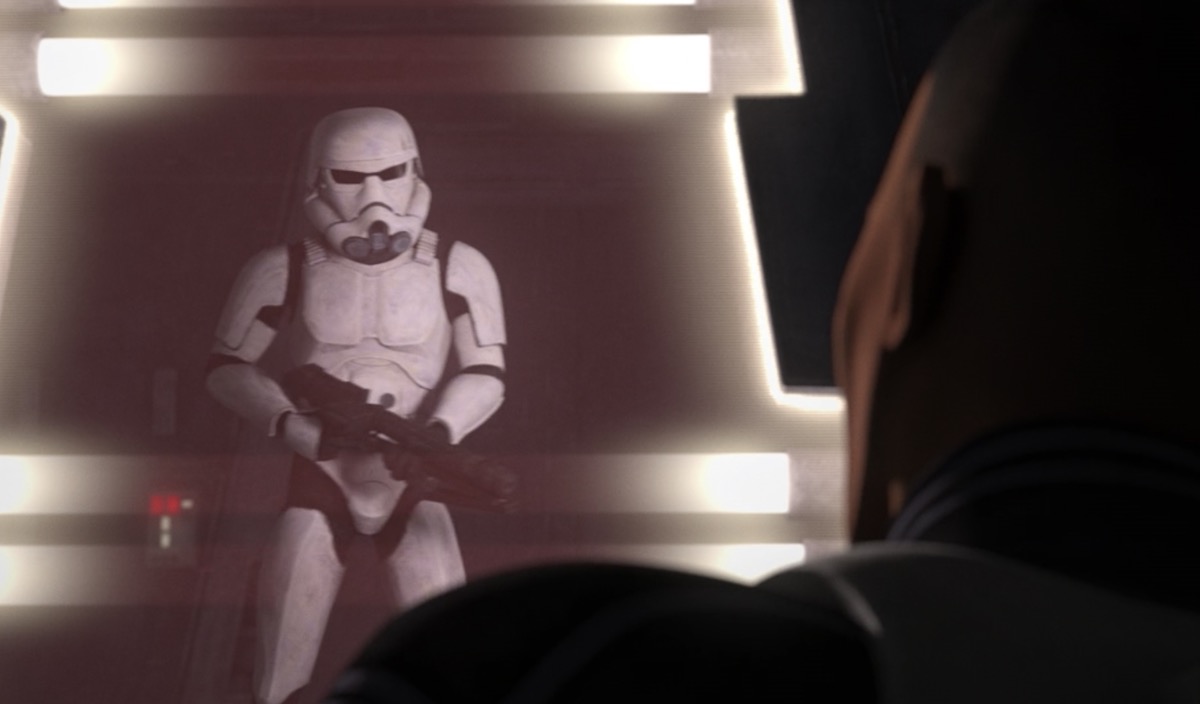 While we've known for quite a few episodes that the Empire was working towards completely replacing Clone Troopers with what we know as Stormtroopers, this is the first time they have been referred to by a character as "TKs." We also learn a little about the TKs, for example soon-to-be-retired Clone Troopers are in charge of training them and this may be the first class of Stormtroopers as we know them, but for the most part they are the Stormtroopers we know and love. They are however sporting a slightly older version of their armor, which seems to be inspired by Ralph McQuarrie's original concept art.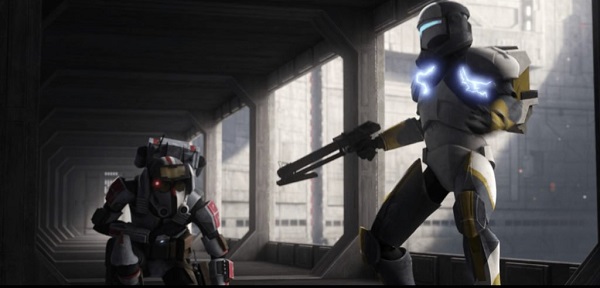 At the end of the episode Hunter is taken into custody by RC-1262, or Scorch. A Clone Commando from the special forces Delta Squad, Scorch is an elite trooper and one of the few – along with Crosshair – who could actually give Clone Force 99 some real trouble. He is also a holdover from Legends continuity, appearing in the 2005 game Star Wars: Republic Commando.
Subscribe to our newsletter!
Get Tabletop, RPG & Pop Culture news delivered directly to your inbox.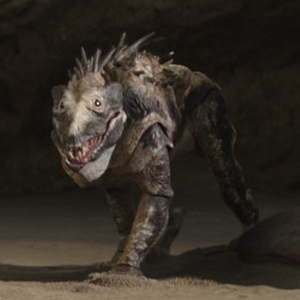 Some Star Wars animals are cute, others are the reptilian dog-like creatures known as Massiffs. Dangerously apt hunters, they were used by the Empire in this episode to track down an escaping Gregor, but they've also been utilized by the Tusken Raiders, Weequay Pirates, and the Republic Army. Din Djarin and Cobb Vanth ran into and befriended a few in The Mandalorian because even in the galaxy far far away, everyone wants to pet a very good boy. Unfortunately, the Massiff we see this week on The Bad Batch wasn't looking for pats as much as helping the Stormtroopers bring Gregor into custody.
Did you notice anything in this episode of The Bad Batch that we missed? What was your favorite Easter Egg or detail? With Hunter captured and yet another Clone Trooper looking for them, what do you think Clone Force 99's next move with be? Let us know in the comments!
May The Force Be With You, Adventurers!