Star Wars May Have Cast Live Action Ezra And Thrawn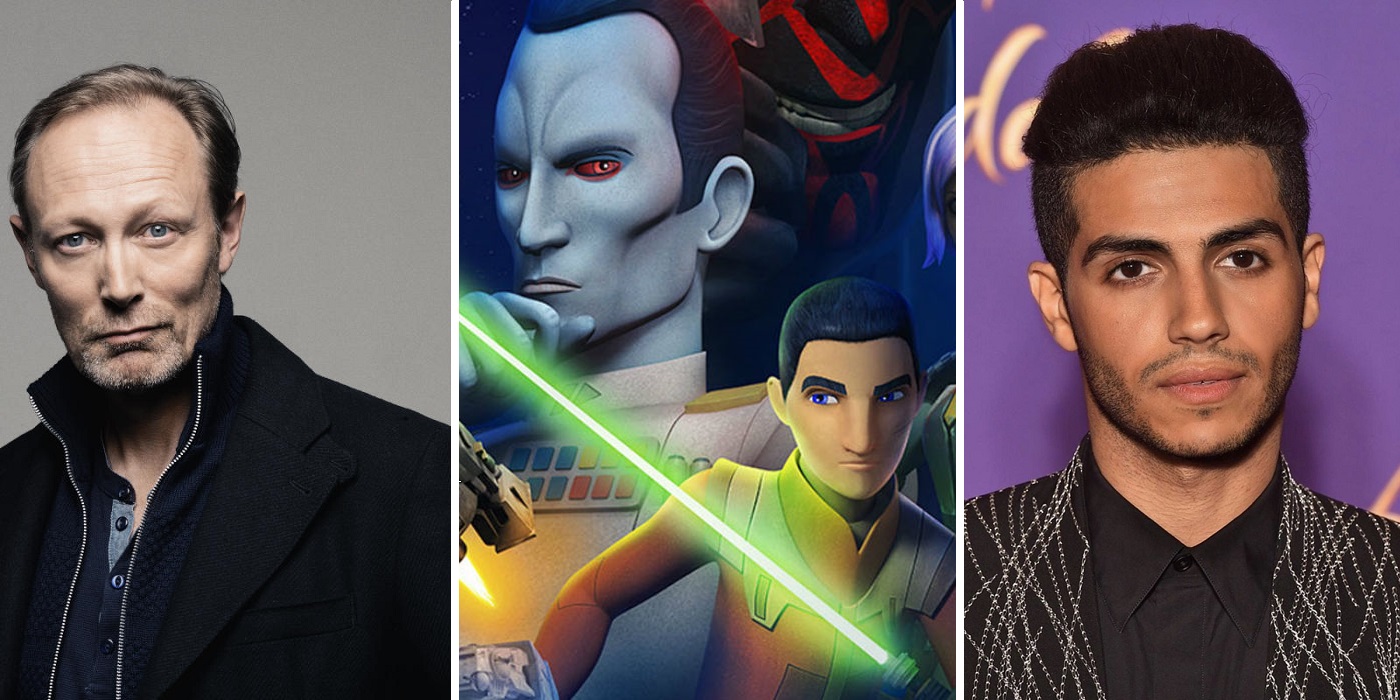 With a slew of live action Star Wars projects in the works, we can't wait to see our favorite characters in the flesh, and Disney may have cast two more.
About the same time we were getting excited to see Rosario Dawson play live-action fan favorite former Jedi, Ahsoka Tano, whispers of the possibility of live-action casting of other animated characters started to pop up. With a constant outpouring of dream casts and potential actors to sign on for future Star Wars projects, the rumor mill hasn't stopped churning for even a moment, but this week there may be some slightly more substantial rumors than before with the promising announcement that Mena Massoud and Lars Mikkelsen have been cast as live action Ezra Bridger and Grand Admiral Thrawn respectively.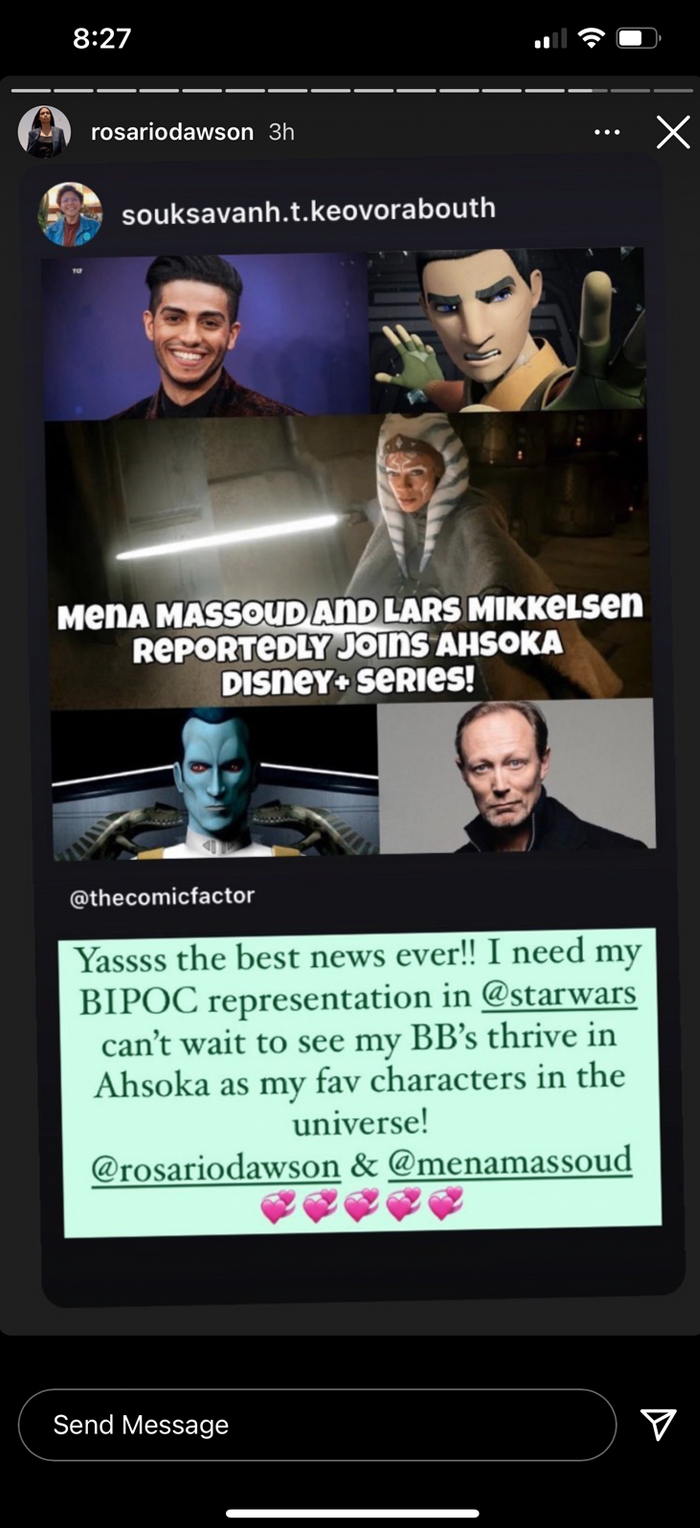 As of this very moment, these rumors haven't been entirely substantiated by Disney or Lucas Films, but so far this particular rumor seems to hold a little more water than others. Nobody involved with the franchise has come out to definitely squash this rumor, and in fact we've seen a tiny bit of the opposite as live-action Ahsoka herself, Rosario Dawson, reposted news of the announcement to her own Instagram stories. Again, this isn't official confirmation by any stretch, but it's enough to make us collectively say, "hmm."
As for the rumored actors possibly bringing these two characters to life, Lars Mikkelsen is no stranger to Thrawn, having voiced the character in Star Wars: Rebels throughout seasons three and four. Of course, good animated casting doesn't necessarily indicate that an actor will be asked to take on the same role in live-action, and a perfect example of this is Ashley Eckstein's voice acting of Ahsoka Tano while Rosario Dawson played the same character in The Mandalorian. Mikkelsen has an impressive acting resume that includes The Witcher, House of Cards, and Sherlock and the right cheekbones for the job, though, so his casting feels right in our book.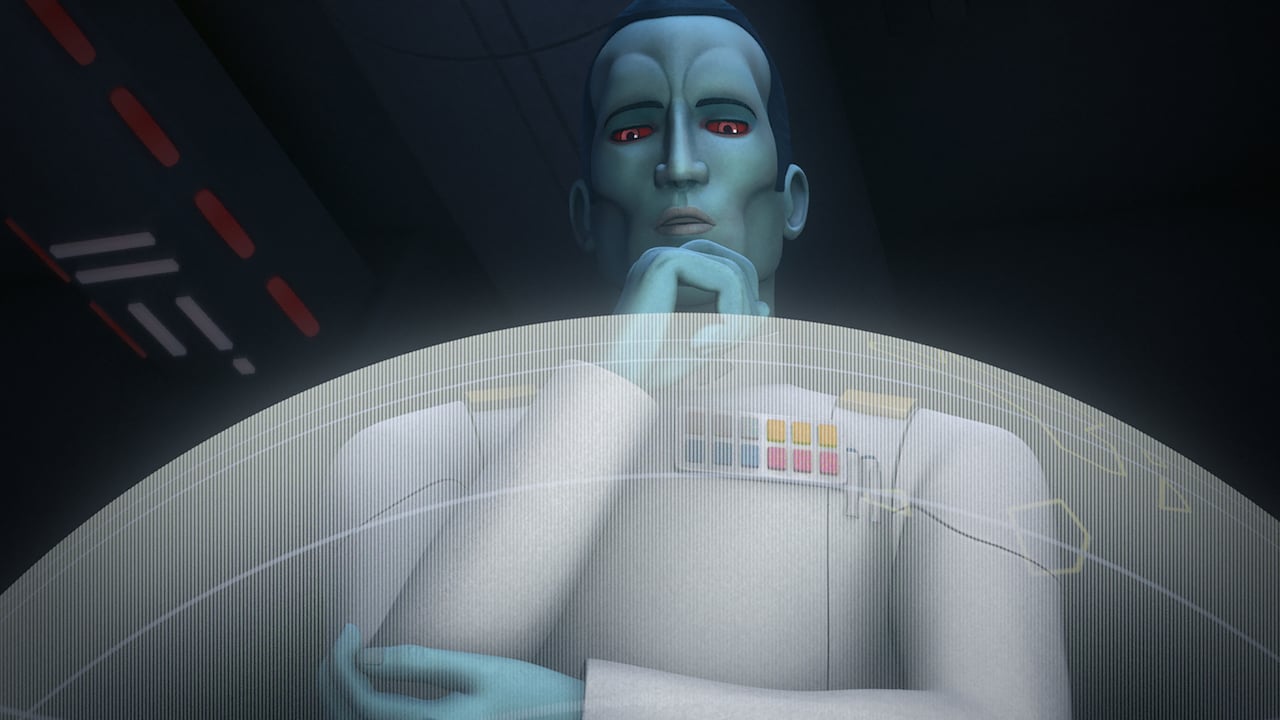 Mena Massoud would be a newcomer to Star Wars but not to Disney, having played Aladdin in the 2019 live action adaptation of the animated film and for which he was nominated for a few awards. Massoud definitely looks a lot like Ezra, and at 29 years old would give us a slightly more mature look at the character. Perhaps one that explains what happened to these two characters at the end of Star Wars: Rebels and how they came back to the galaxy.
Unfortunately, Dawson has deleted the Instagram story since posting it, which could mean an official Disney intervention, but if that is the case there's no way to know if it's because she was accidently reinforcing a rumor that wasn't true or Disney simply wasn't ready to announce yet. Or, we could be looking into this much too closely. Regardless, it's seeming more and more likely that the upcoming Ahsoka series will feature Ezra and Thrawn in some capacity but we will have to wait and see who, officially, will be bringing these characters to life.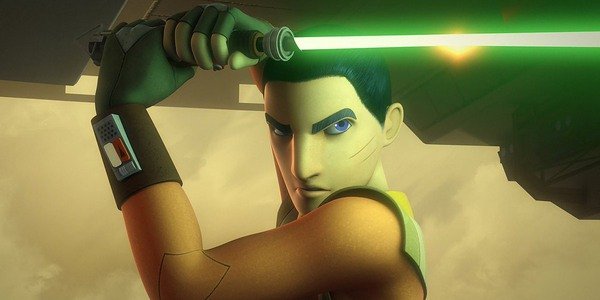 Do you think the potential casting of Lars Mikkelsen and Mena Massoud as Thrawn and Ezra would be a good fit? Who would you cast as these characters if it were up to you? What other exclusively animated characters would you like to see in the live-action Star Wars shows? Let us know in the comments!
May The Force Be With You, Adventurers!
Subscribe to our newsletter!
Get Tabletop, RPG & Pop Culture news delivered directly to your inbox.