Sylvester Stallone Teases that 'Expendables 4' is Back On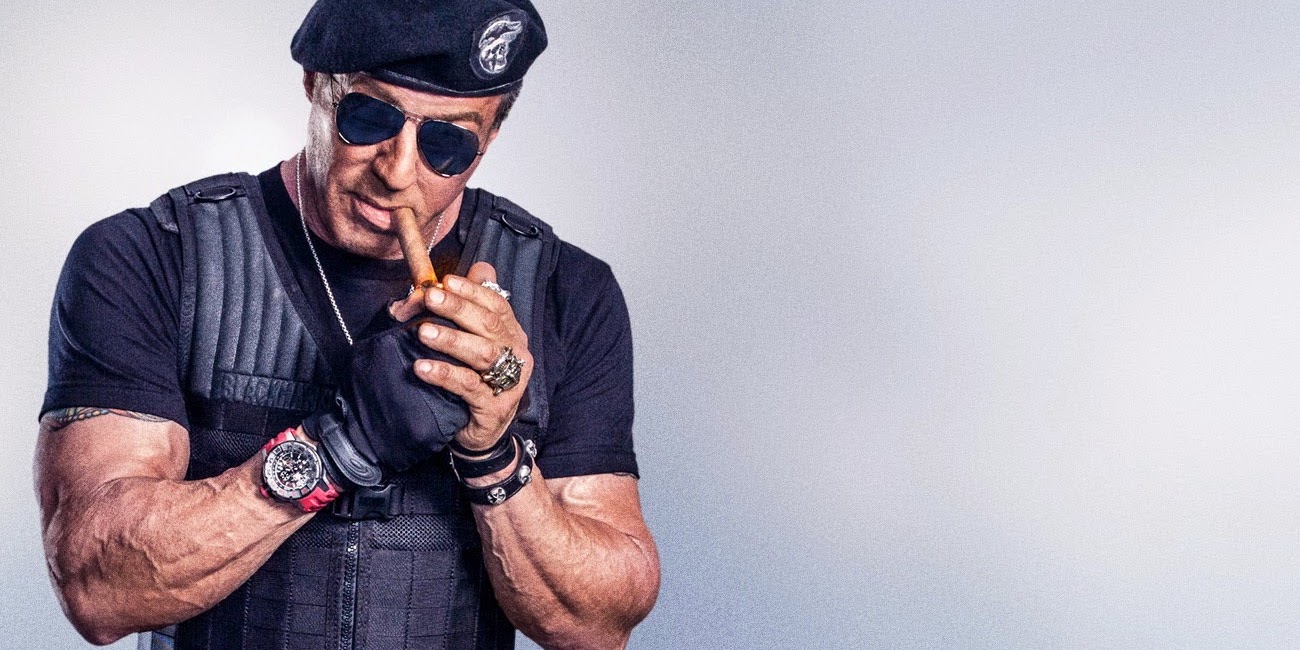 The franchise has been on ice for several years – looks like it's being thawed out and prepped for production.
It looks like Nu Image chief Avi Lerner and Sylvester Stalone have worked out their differences and another chapter in the Expendables story is actually being made. The actor shared an image of a newly designed massive gold ring that features a skull with purple jewels for eyes. He captioned it with: "Just finished the [sic] designing the new ring for EXPENDABLE 4 It's a little heavy, but it'll definitely put some muscles on your fingertips."
Barney Ross is getting some hefty new bling. That ring is massive.
View this post on Instagram
This isn't the first hint former cast have given recently. Randy Coture, who has been in all three of the movies in the franchise so far, made some comments about the project back in March on the Jenna Ben Show. Sounds like he's been tapped to join the crew again.
"It sounds like we're gonna get to do [Expendables] 4. They've been kicking it around for a couple of years now but I've just recently heard from my agent that they're working on the script for 4 and they're planning to schedule filming for Expendables 4 for this/next fall. So I haven't seen the script yet. They had one a couple of years ago that they were talking about making Expendables 4 out of, and then it [the script] got away."
He goes on to talk about tentative plans to start filming by the end of the year.
Subscribe to our newsletter!
Get Tabletop, RPG & Pop Culture news delivered directly to your inbox.
The project is in pre-production, no dates or cast announced yet (beyond Stalone who is obviously returning). We'll have to wait and see if Randy Coture, Arnold Schwarzenegger, Jason Statham, Jet Li, Dolph Lundgren, and Antonio Banderas sign up for another job. Jean-Claude Van Damme has mentioned publicly that he'd come back to play Expendables 2 villain Jean Vilain's twin brother.
The other concrete thing we know is that Stalone was unhappy with the choice to go with a PG-13 rating for Expendables 3, so they'll be going harder on the action and violence this time around. He mentioned it and some story possibilities in an interview with Crave shortly after the movie came out.
"Absolutely unequivocally yes. I believe it was a horrible miscalculation on everyone's part in trying to reach a wider audience, but in doing such, diminish the violence that the audience expects. I'm quite certain it won't happen again.
It's is a big conflict for me, because in an R-rated film it is difficult to believe that none of the heroes die. I personally just believe that the characters become identifiable and their demise could put a dark cloud over an audience exiting the theatre after seeing the film. But that may change in 'Expendables 4'…"
We'll have to see where this goes. I'm hoping it doesn't peter out again and we get a movie out of it. They're a lot of fun and you can tell these guys have a blast doing them.