It's 100 tons of armor smashing in a 40-meter tall death-bot. Meet the new Warmaster Iconoclast Titan!
There's a new Titan model on the way and it's going to be a beat-stick in Adeptus Titanicus. But don't take our word for it – look at this awesome new Titan yourself!
"Meet the Warmaster Iconoclast Heavy Battle Titan.At 100 tons of ruinous energy, the Iconoclast is all about barrelling into the enemy like a 40-metre mechanical bull, delivering devastating close-range attacks with a preposterous loadout of melee weaponry. "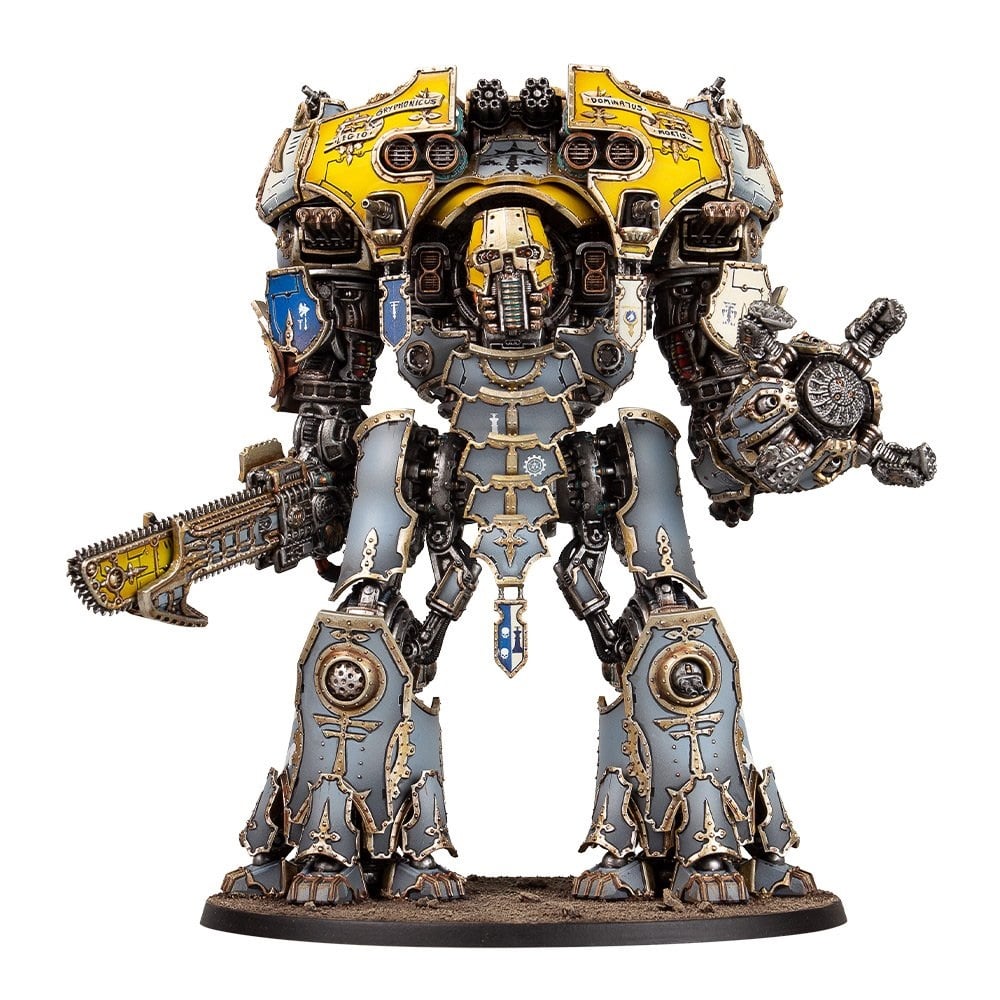 It's the massive Warmaster chassis now with even more devastating melee potential! Look at the new Desolator Chainsword: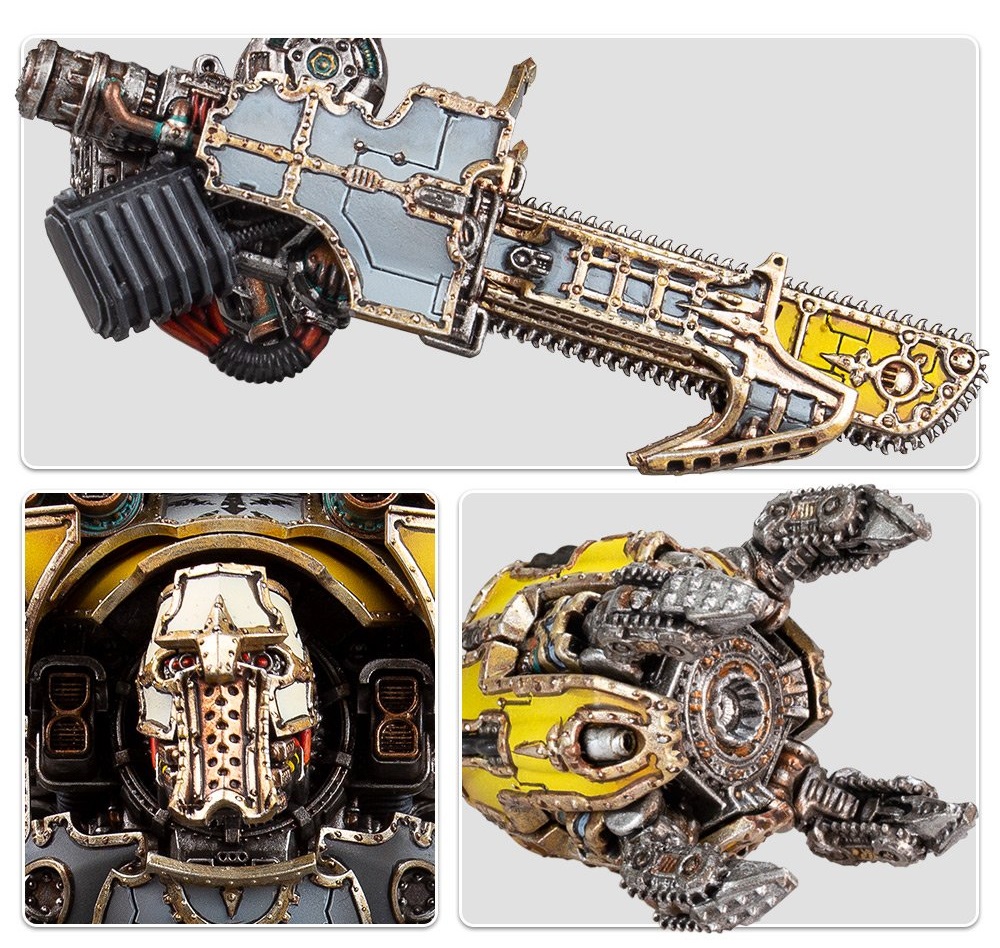 It's impressive to say the least. I really would like to see this thing next to a Warhound or a Reaver to get a sense of scale. Oh, and let's not forget about it's OTHER hand. The left hand can be either a Krius Siege Drill or a Krius Grav Imploder. The former is a relatively simple idea – a big drill fist capable of cracking through the thickest armor and fortifications. The latter is something else entirely.
"The grav imploder, however, is a device from a lost age, barely understood by the reckless Tech-Priests who now sanction its use. Through means unknown, the grav imploder concentrates gravity into a beam that turns the mass of an enemy against itself. This curious weapon can  effortlessly implode a Titan into a heap of molten slag or crumple a Knight like an empty tin of corpse starch."
Yikes! Sounds pretty destructive and a perfect weapon to wield against those other armored Titans. As far as guns goes, the Warmaster Iconoclast didn't leave those out either. It's got "a Cruciator gatling array, shoulder-mounted apocalypse missiles, plasma blastguns, melta cannons, and more. " Good to know it's got some "small" arms fire to support it.
While this Titan is heading to Adeptus Titanicus soon, you almost have to wonder how long until we get an upscaled Forge World version. That's got to be in the works, right?

It this thing ever needs a career change it can always get into construction. As a hab-block demolisher.