The Grey Knights are getting a new codex very soon – so what's changing and which units are getting a boost? Games Workshop drops some details.
The elite army of the Grey Knights are coming to cleanse the area of daemonic taint and probably anyone else who gets caught in the crossfire. The enemies of the Imperium are going to want to take cover against the torrent of firepower they will be unleashing soon enough. But for now, let's take a closer look at some of the changes and update ahead from the new Codex.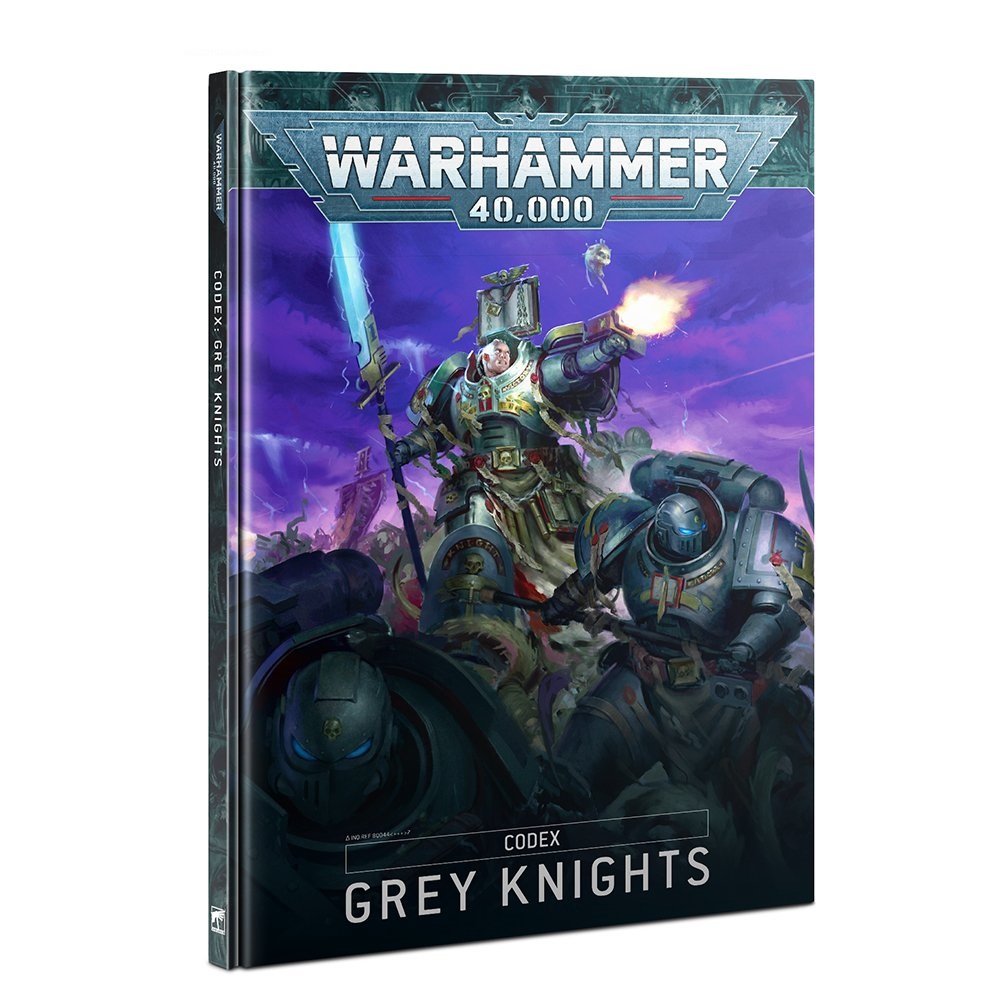 "The entire Grey Knights army feels much stronger in this codex. As befitting such an unusually powerful fighting force, they've received a number of improvements across the board. If you already read about their army-wide bonuses, you'll know most units get an extra Wound to keep up with other Space Marines in the current crop of codexes. Unlike those other Adeptus Astartes, however, the Grey Knights can counter mortal wounds."
Yep – Grey Knights are all getting another wound to keep them on par with their Space Marine brothers. Furthermore, The Aegis is also giving the army a way to ignore mortal wounds on a 5+. Not too shabby! And let's not discount that +1 to Deny the Witch checks, either.
It's not just the Grey Knight's defensive and durability that went up in this edition either. They are also getting a boost to their attacks. We saw some leaks from their new boxed set to confirm this one already. Now their "basic" infantry units start with 3 attacks. When you consider that pretty much all the infantry also comes with force weapons it's quite the potent punch in melee.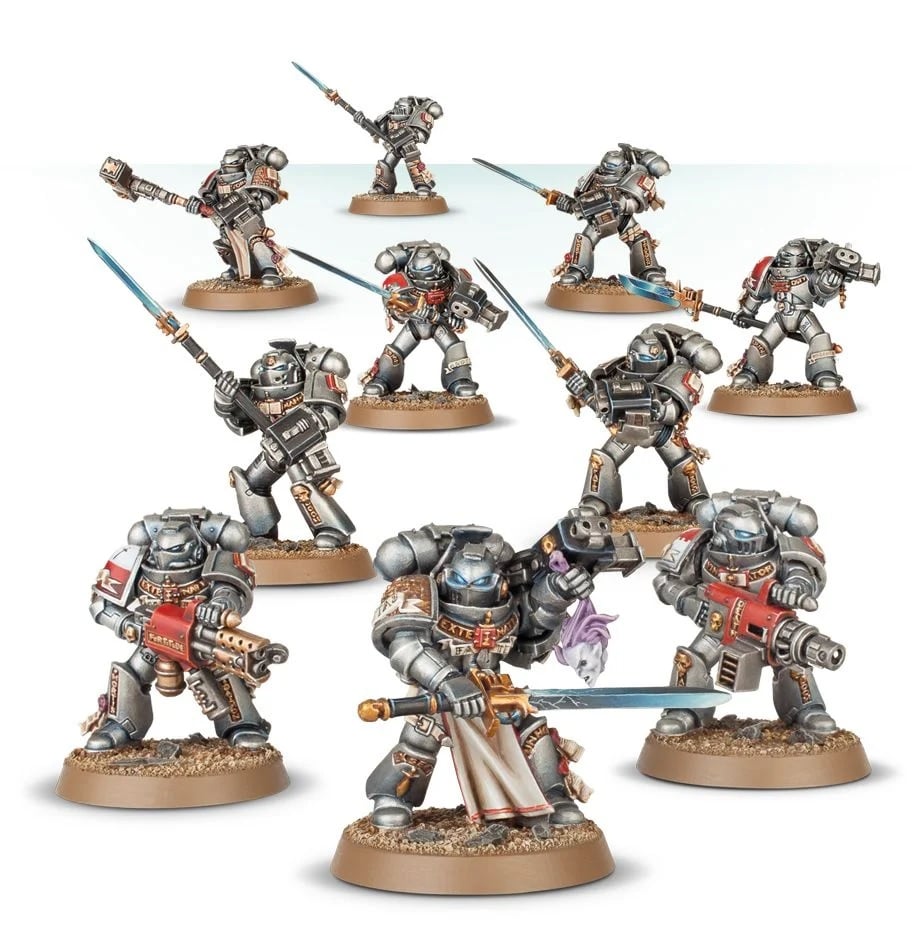 "Nemesis weapons have been improved in every case, so the quality of that flurry of attacks has only increased. Now your opponents won't be able to decide if they want to get close and risk walking into a blender, or hang back and try to avoid the fusillade of Bolter Discipline-empowered storm bolters and blasts of psychic energy."
New Stratagems For Old Units
Games Workshop called out the Purgation Squads as a unit to look out for in the upcoming codex. They always had a good amount of firepower as they were essentially the "Devastator Squad" of the Grey Knights. But now, they have a few more stratagems to really help them drop that wall of psychically charged lead.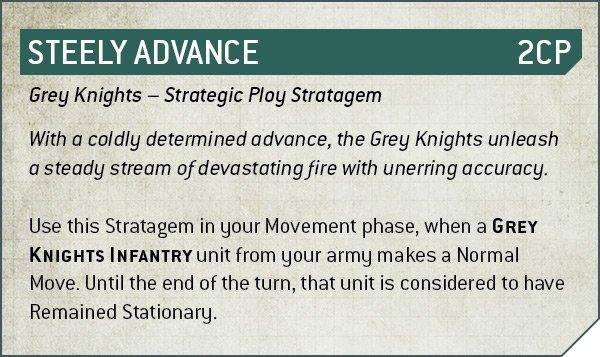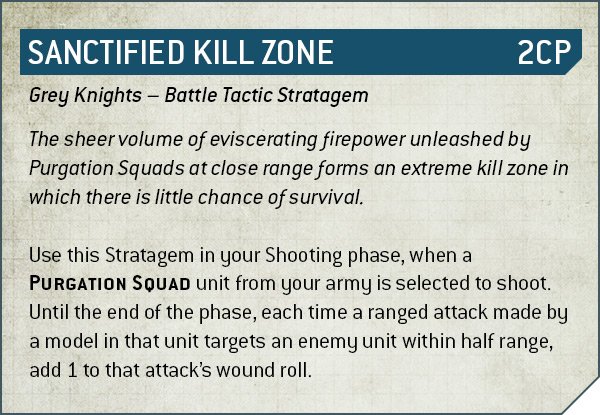 Unleash those bolts and destroy your enemies from range with these stratagems. Move in to 1/2 range, get that +1 to wound and still count as stationary for the purposes of firing those weapons. It's quite a combo (and a pricy one at 4 CP total) but it really could help clear the area. And if you really want to make sure it works, don't forget to dip into your psychic powers, too: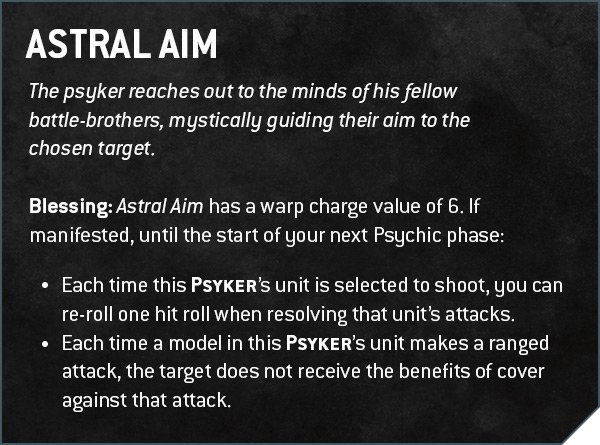 Did we mention the Purgation Squad is also a psyker? Because they are – as are most Grey Knights!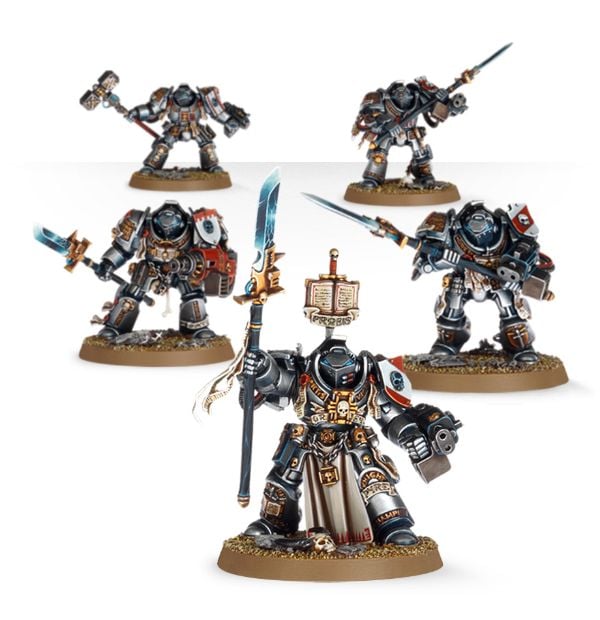 Another unit that GW mentioned as worth another look in the new codex are the famous Grey Knight Terminators. They ALSO got updated to bring them in line with Space Marine Terminators which makes them worth a look for sure. 3 Wounds, a 2+ save, 5+ invulnerable save, plus The Aegis, base 3 attacks in melee, and the ability to move and fire heavy weapons without penalty. Yep, Grey Knight Terminators are going to be a unit to be feared on the tabletop again. And that's before we start throwing out other buffs…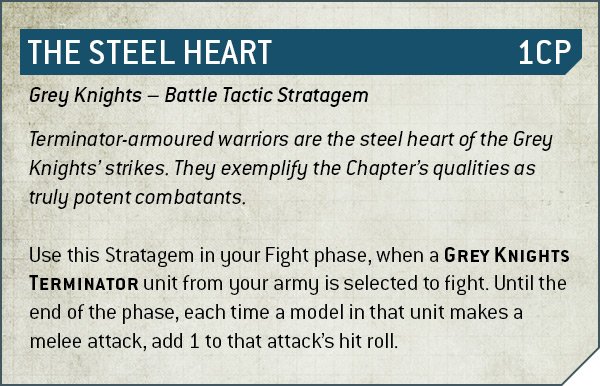 And once again, don't forget to dip into your psychic powers to give them even more Umph!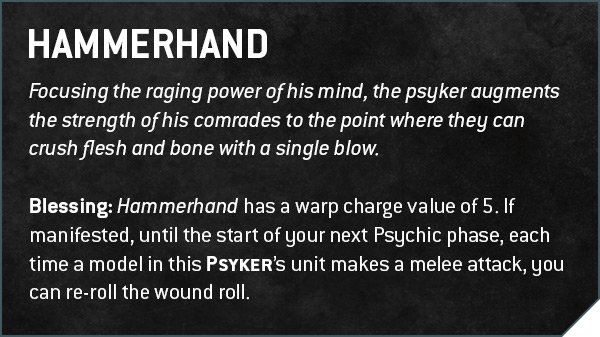 Hammerhand is still a thing and it's going to allow those all important re-rolls to wound.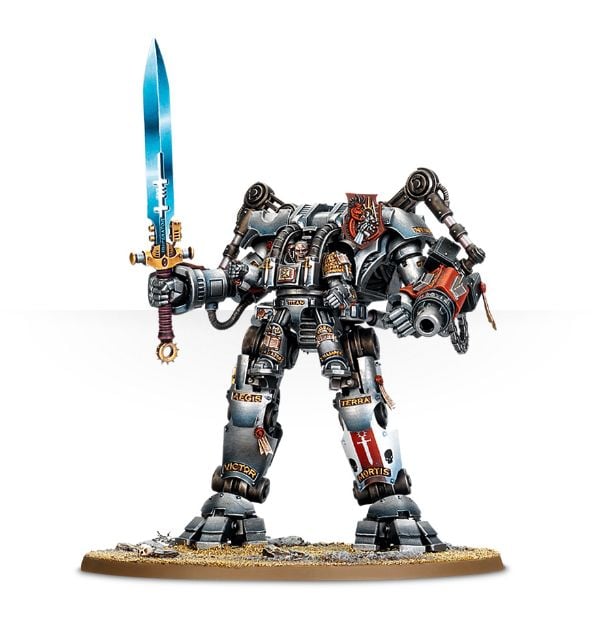 The final unit that GW highlighted is the Nemesis Dreadknight. Love it or hate it, the Dreadknight is an iconic Grey Knight model and the new Codex has some boosts to this exo-suit warmachine. And yes, they got another attack and another wound – but that's just the tip of iceberg. They also got an improvement to their invulnerable save making them a 4+ now. And their greatsword ALSO got a tweak: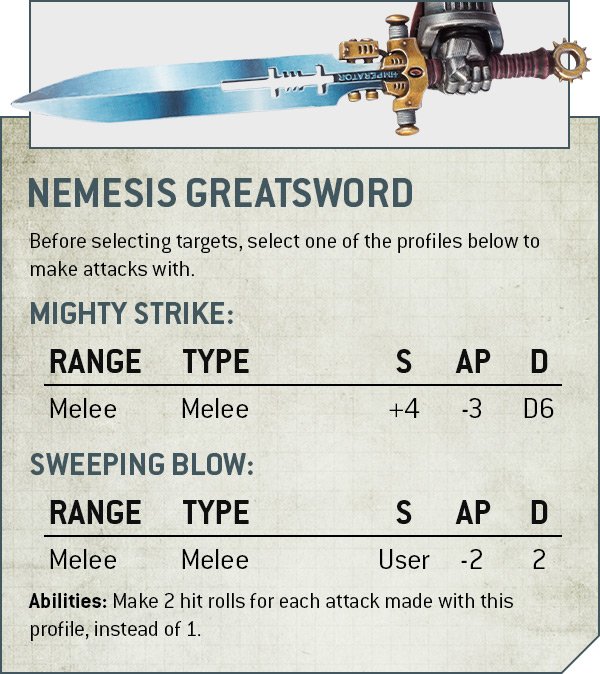 It's not more versitile than ever before. Need to pop a hard target? Go with Mighty Strike and chop it to bits. Need to take on a horde of models? Sweeping Blow is going to generate 10 attacks (before you start taking damage anyhow). And then there's the stratagems you can also dip into: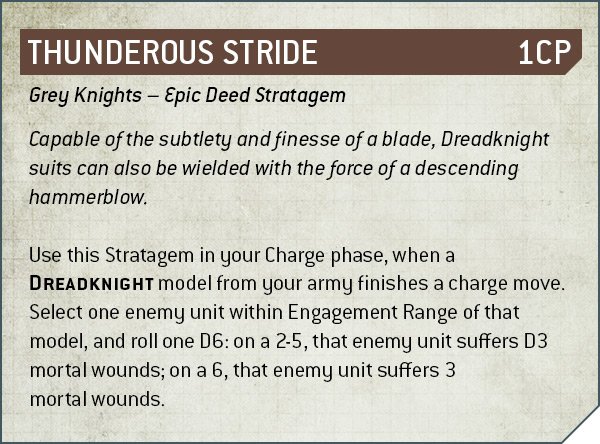 The Grey Knights are looking like they might be in a pretty good position with a new Codex. Will it be enough to tackle the meta? We'll find out very soon!
What do you make of these updates to the Grey Knights? Let us know in the comments!