Action Filled Spy Thrillers to Watch While You Wait for 'The King's Man'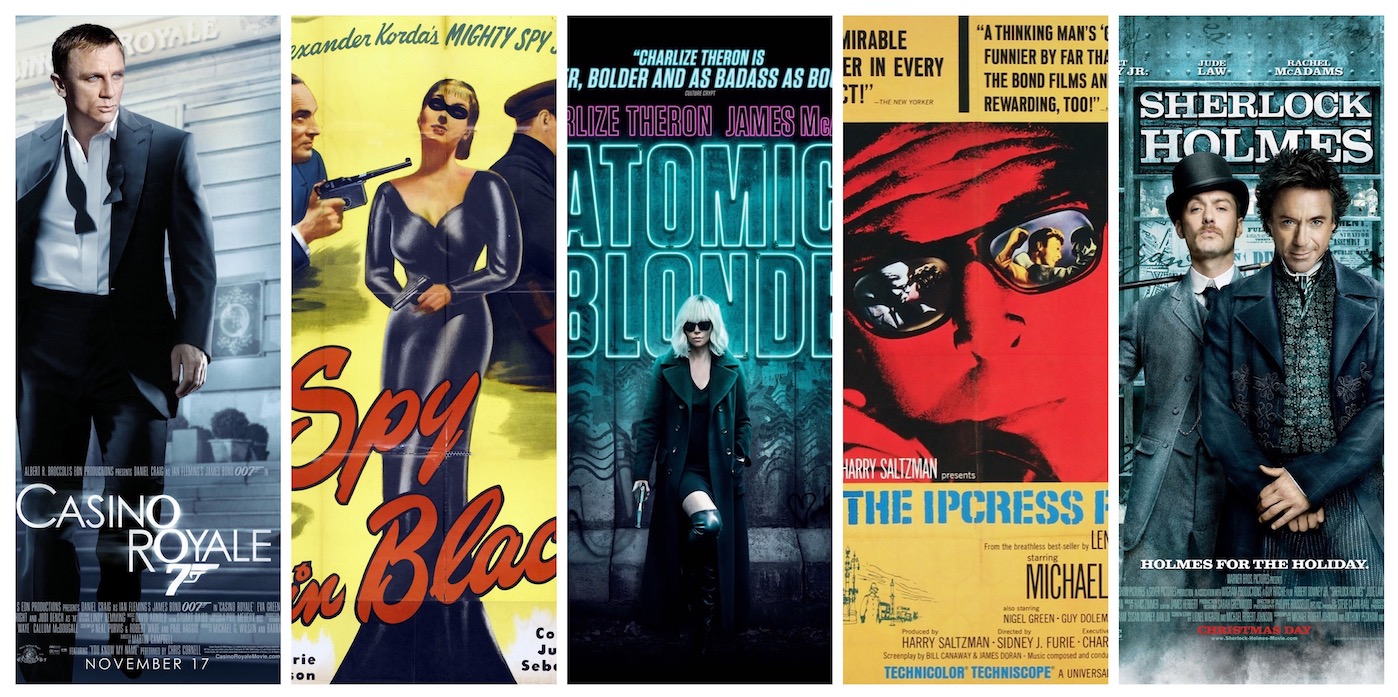 There's a week till The King's Man – latest movie in the Kingsman franchise – hits theaters. Here are some movies to watch in the meantime.
You could always do a double feature with the two other movies in the franchise:
Kingsman: The Secret Service
Kingsman: The Golden Circle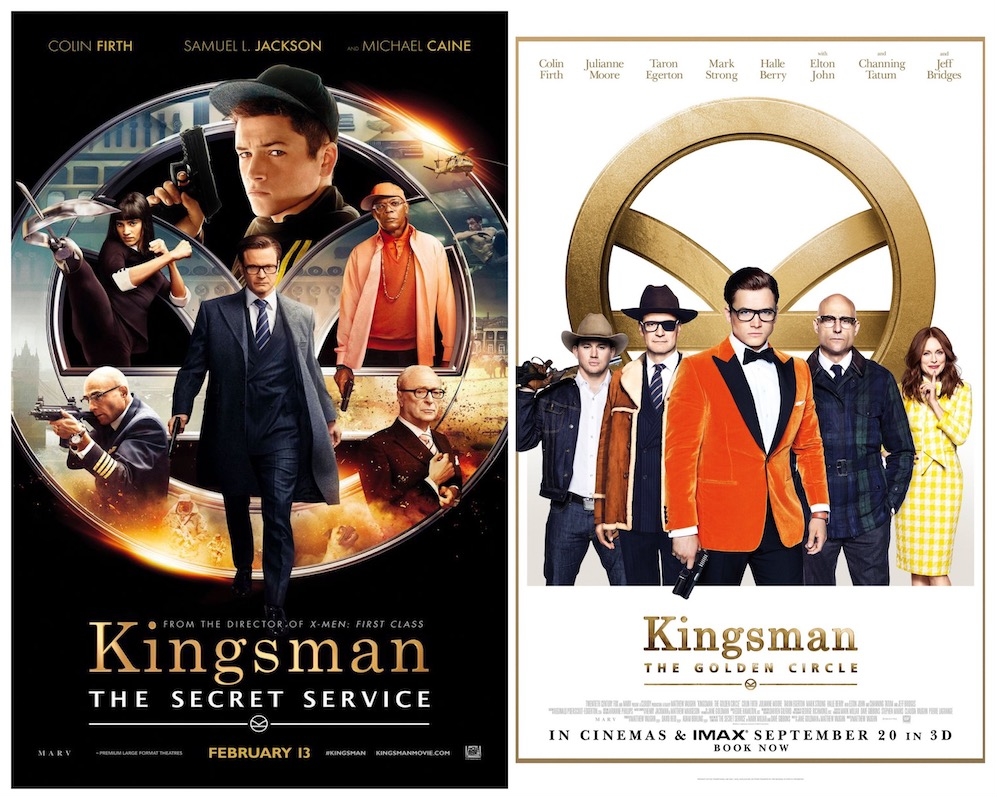 Casino Royale
Kingsman parodies the classic 1960s spy movies with its outlandish bad guys, gadgets, style, and sex appeal – with a tongue in cheek flare. While this Bond movie isn't from the era, it has all of the hallmarks in a modern package.
After receiving a license to kill, British Secret Service agent James Bond (Daniel Craig) heads to Madagascar, where he uncovers a link to Le Chiffre (Mads Mikkelsen), a man who finances terrorist organizations. Learning that Le Chiffre plans to raise money in a high-stakes poker game, MI6 sends Bond to play against him, gambling that their newest "00" operative will topple the man's organization.
The Ipcress File
Bond wasn't the only British spy operating in the 1960s. Harry Palmer was created by novelist Len Deighton and was meant to be a more working class take on being a secret agent. He wears glasses and complains about his pay grade, proving being a spy its not all glitz and glamor. Michael Caine plays him in five movies – this is the first and the best.
Tasked with investigating the kidnappings and brainwashed reappearances of top scientists, including Dr. Radcliffe (Aubrey Richards), the insubordinate British spy Harry Palmer (Michael Caine) navigates his way through criminals, secret agents, and his superiors (Nigel Green, Guy Doleman). While attempting to bring in the suspect Bluejay (Frank Gatliff), Palmer discovers a mysterious audiotape labeled "IPCRESS," an inconspicuous, but ominous, piece of evidence.
Sherlock Holmes & Sherlock Holmes: A Game of Shadows
Subscribe to our newsletter!
Get Tabletop, RPG & Pop Culture news delivered directly to your inbox.
The two movies have Holmes and Watson fighting an occult based underground organization in a time when everything was changing – large discoveries in science and rapid industrialization marks the time period. Holmes' inventions and methods mirror the world around him (with some 2000s movie flare). The first is one of my more liked Guy Ritchie movies. Robert Downey Jr. and Jude Law play off each other really well and they both get their characters.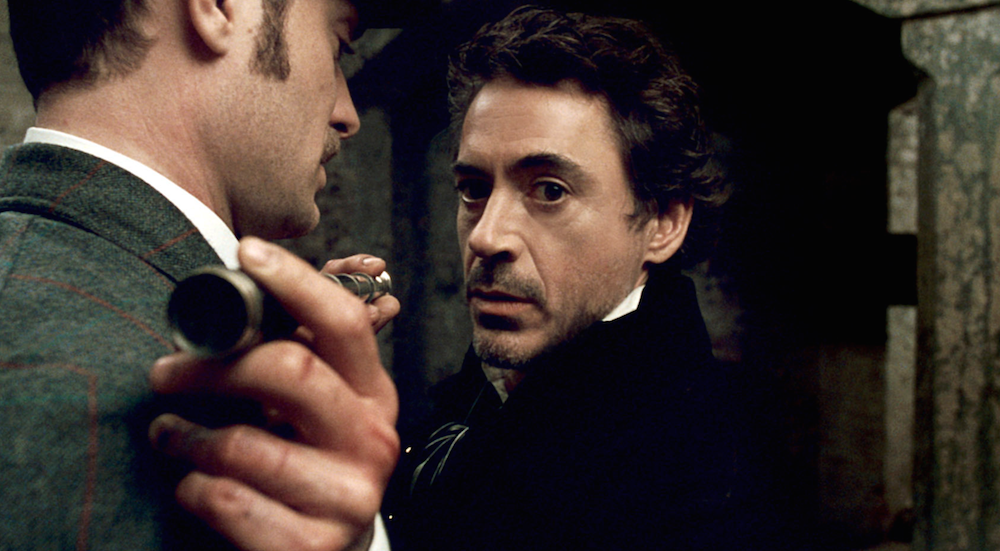 The Man from U.N.C.L.E.
Another from Guy Ritchie. Based on the TV series that aired from 1964-1968 with Robert Vaughn and David McCallum, this spy movie has plenty of action and keeps the original's sensibilities. Sadly, the movie was not as popular as the series so we only got one. Cavill is awesome in it.
At the height of the Cold War, a mysterious criminal organization plans to use nuclear weapons and technology to upset the fragile balance of power between the United States and Soviet Union. CIA agent Napoleon Solo (Henry Cavill) and KGB agent Illya Kuryakin (Armie Hammer) are forced to put aside their hostilities and work together to stop the evildoers in their tracks. The duo's only lead is the daughter of a missing German scientist, whom they must find soon to prevent a global catastrophe.
Atomic Blonde
A fight filled story about double agents in a locale still coming to terms with how the Russian Revolution changed it.
Sensual and savage, Lorraine Broughton is the most elite spy in MI6, an agent who's willing to use all of her lethal skills to stay alive during an impossible mission. With the Berlin Wall about to fall, she travels into the heart of the city to retrieve a priceless dossier and take down a ruthless espionage ring. Once there, she teams up with an embedded station chief to navigate her way through the deadliest game of spies.
The Spy in Black aka U-Boat 29
The first movie from iconic director duo of Michael Powell and Emeric Pressburger is a classic spy story set in WWI. Conrad Veidt puts in a career performance and the whole movie has a foreboding atmosphere. It was released in theaters just days before UK went to war with Germany in 1939.
Political intrigue surrounds the arrival of a German sub in the Orkney Islands during World War I, where the submarine commander-turned-spy is foiled by a double agent.