There is a new book on the horizon for Adeptus Titanicus and this one is all about the Bad Guys.
Adeptus Titanicus has been chugging along with some awesome Titans and amazing paint jobs for a while now but something has felt …missing. So what was missing? The BAD GUYS. Look, we know that the books have had Traitor Legions in them before but not like the new Traitor Legios book that is coming soon.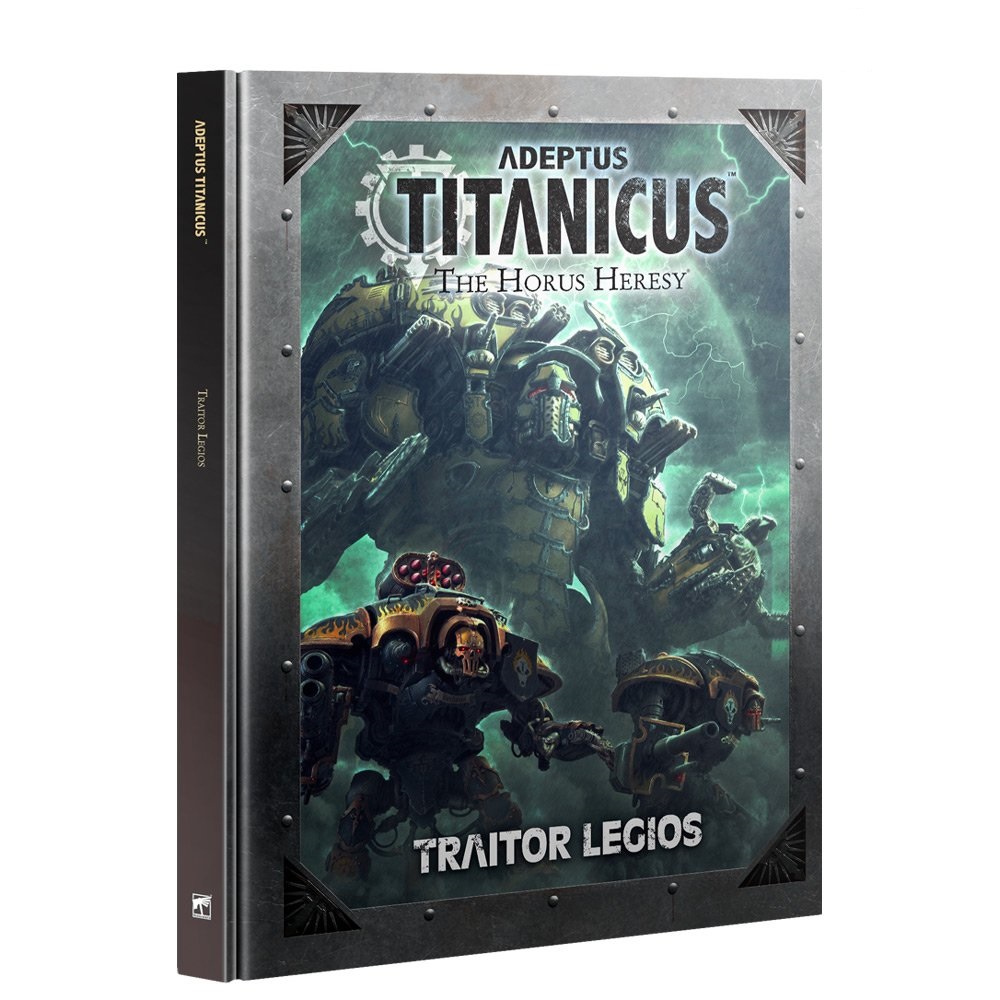 "The Traitor Legios book is the definitive guide for those who pledge their god-machines to the Warmaster. Strap your arms and legs (or mutated bundle of tentacles) into your restraint harness, and get jacked into the Manifold – things are about to get gross."
This book has all the rules and goodies you need for your Traitor Legion needs. Pick the Battlegroup of your dreams (or maybe nightmares?) with this new book – Traitor Titan Legions and Traitor Knight Households are at your fingertips.
"With a whopping 16 Titan Legions, 12 Knight Households, and 19 Titan Maniples the book has plenty of established Legions and Houses to choose from. "
You'll get all the rules for each legion and household along with general allegiance abilities, too. If you remember the Loyalist book, this is the Traitor version of ALL that.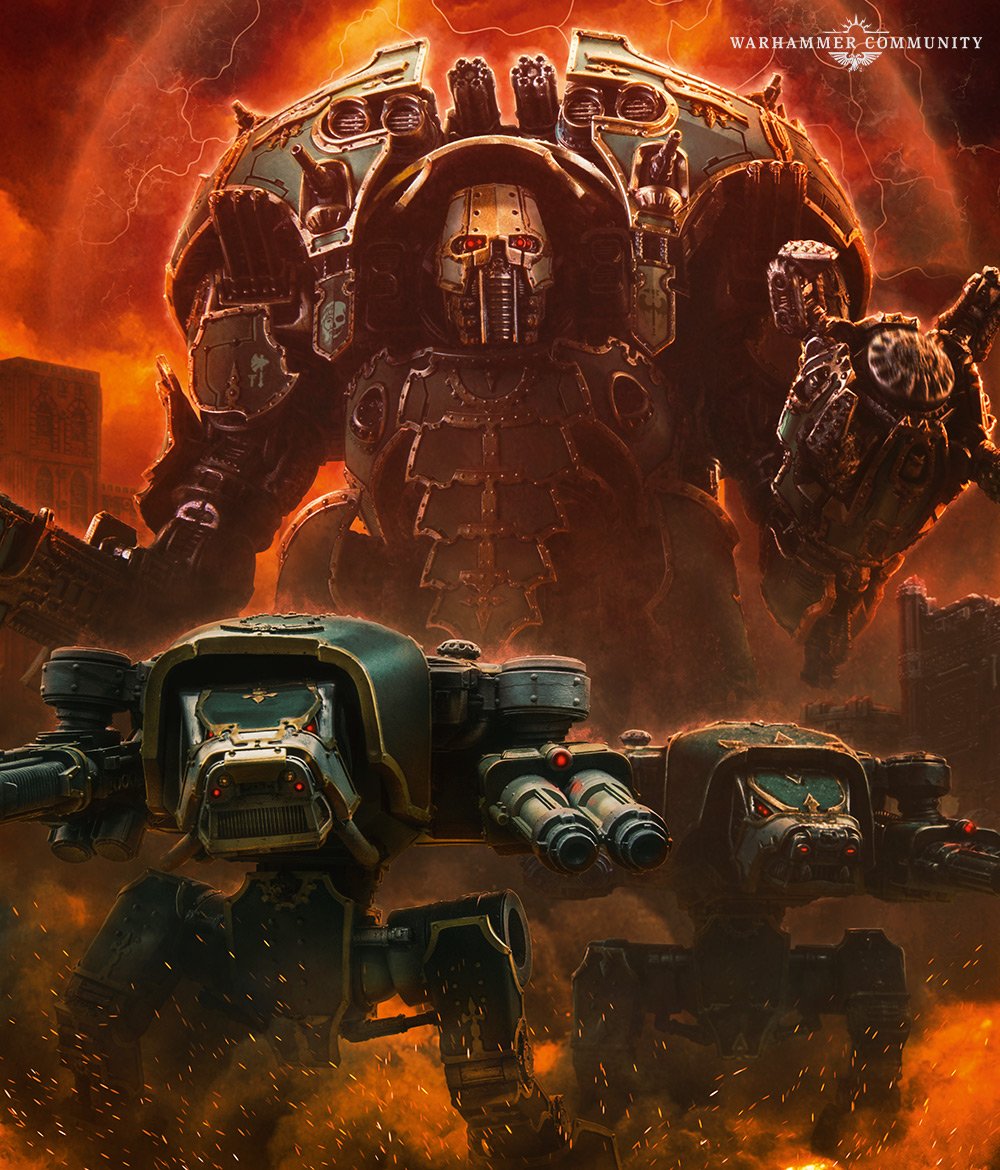 The Iconoclast Is Here
"You've seen the incredible model, but Traitor Legios is the first place you'll find the full background and rules for the gnarliest Titan in the game. "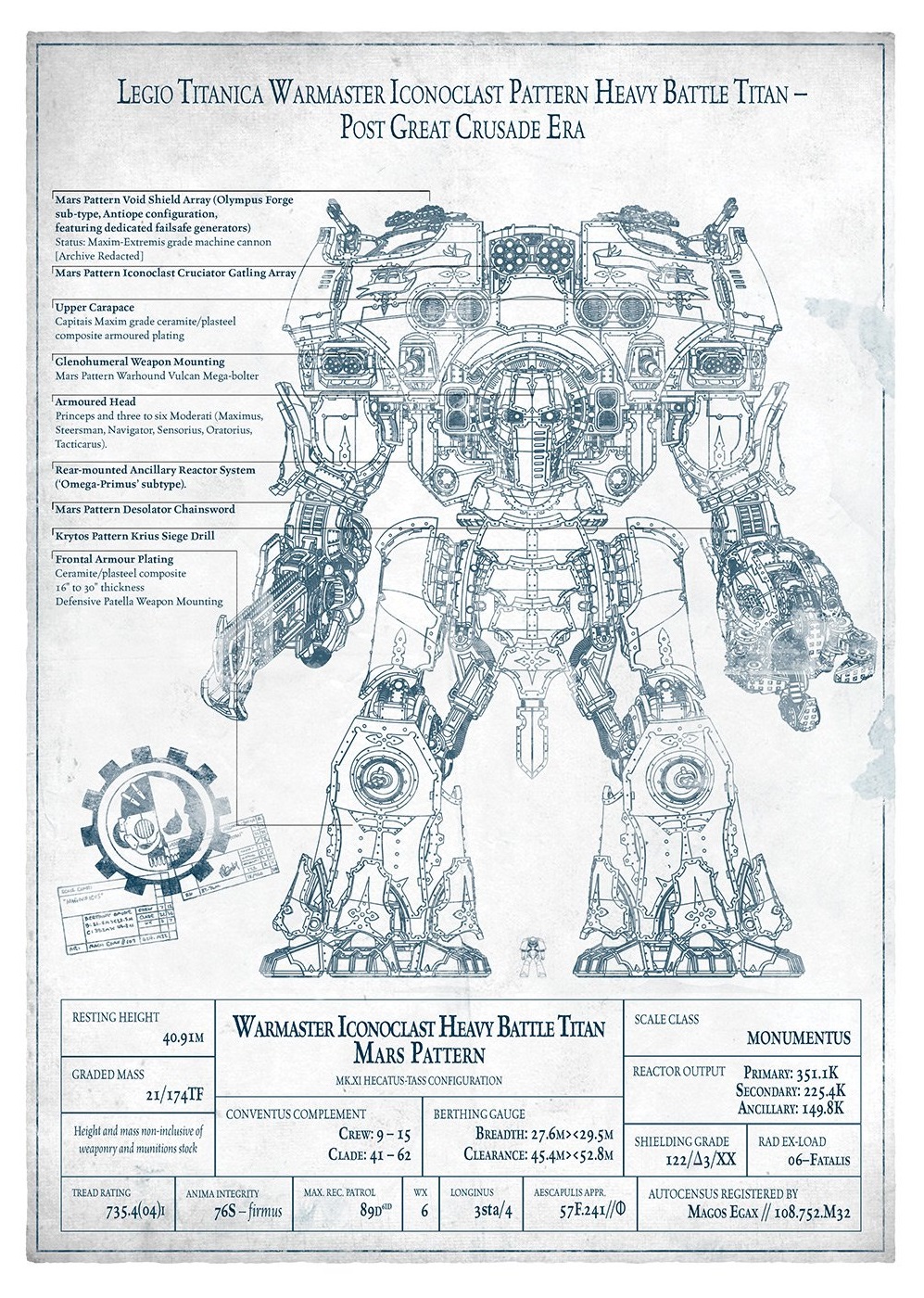 This book has the goods for the Iconoclast Titan as well. If you've been wanting to learn more about this monster then this is the one for you!
Traitor Rules
These Corrupted Titans also come with some new and nasty tricks to pull as well. Not only do they have a devastating array of firepower they also get access to even more crazy chaos powers. Here's a few that GW teased: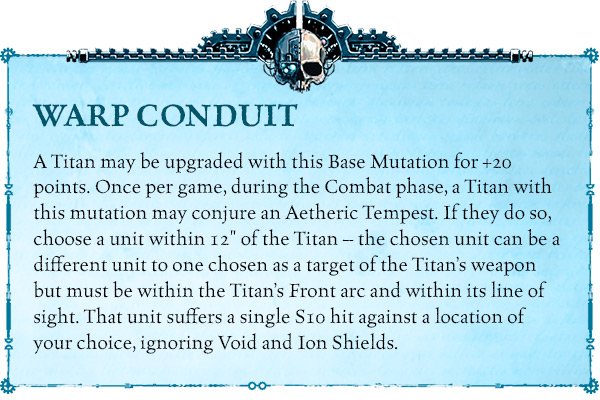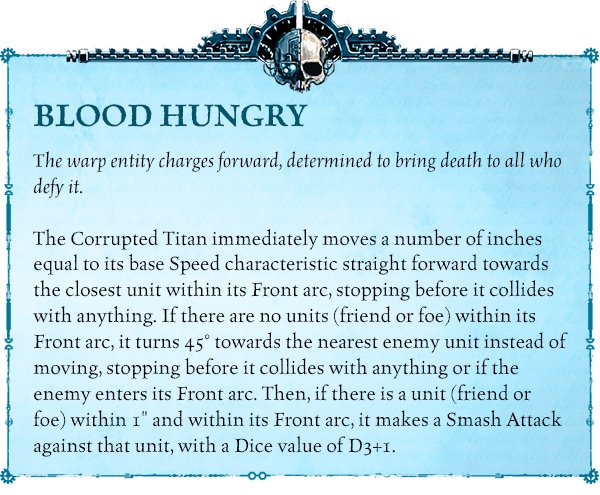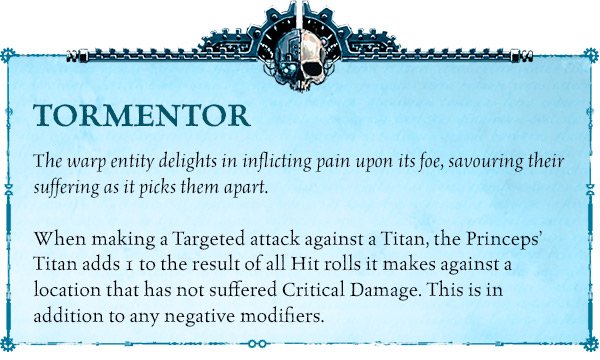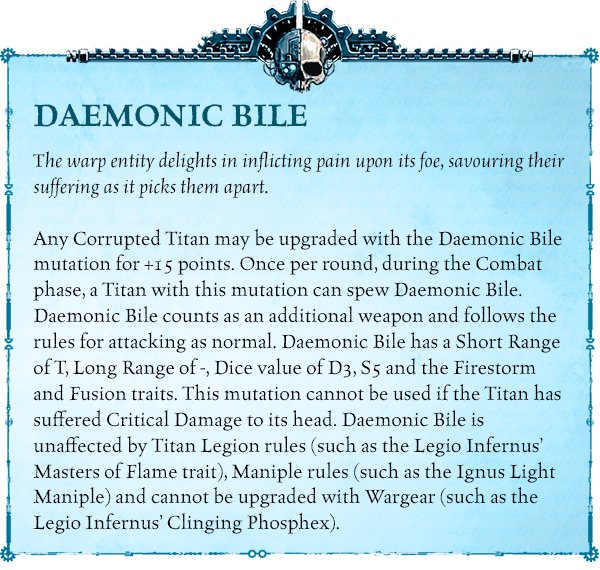 Now some of these abilities are from the Awakened Machine Spirit and Personal Trait tables – because you KNOW these Traitor Titans have a few kinks in their programming. Their Machine Spirits are also twisted by chaos and these abilities reflect that.
And Don't Forget The Style Points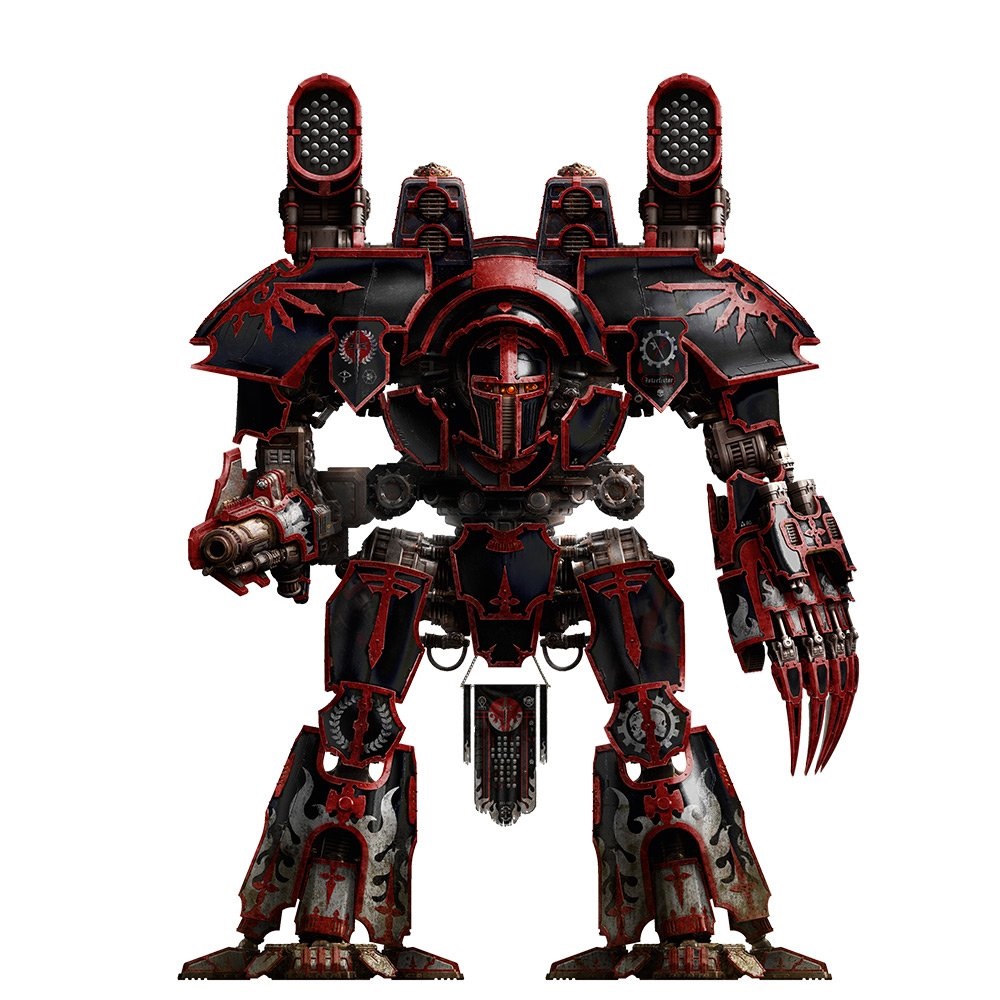 The last big tease from Games Workshop from this book is also some of the cool new paint options you'll get. Even if you don't want to play a Traitor Titan Legion you've still got to give them props on the Style Points. They have some really cool looking paint schemes and logos. If you're going for an intimidation factor you can't go wrong with the Traitor Legions: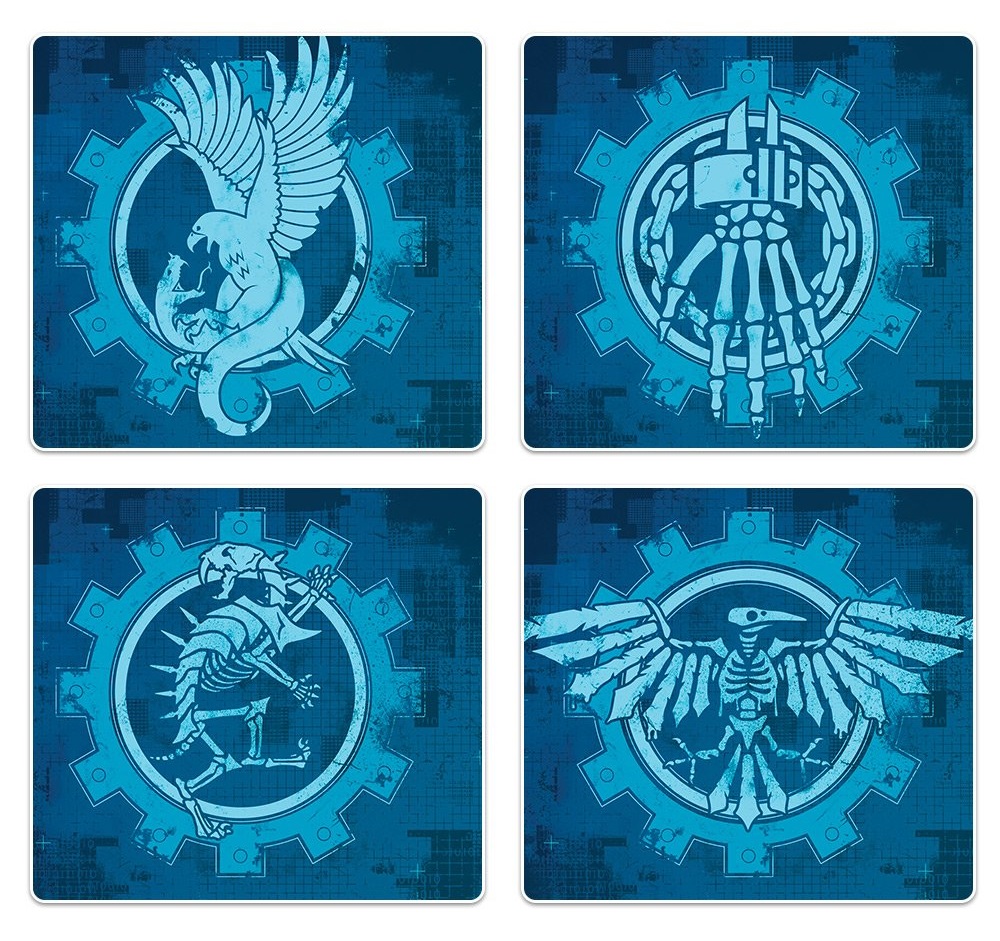 Now that is some creepy iconography for the Traitor Legions!
Keep an eye out for this new book coming soon to Adeptus Mechanicus!