Aeronautica Imperialis Gets A New Boxed Set With 'Angels of Wrath'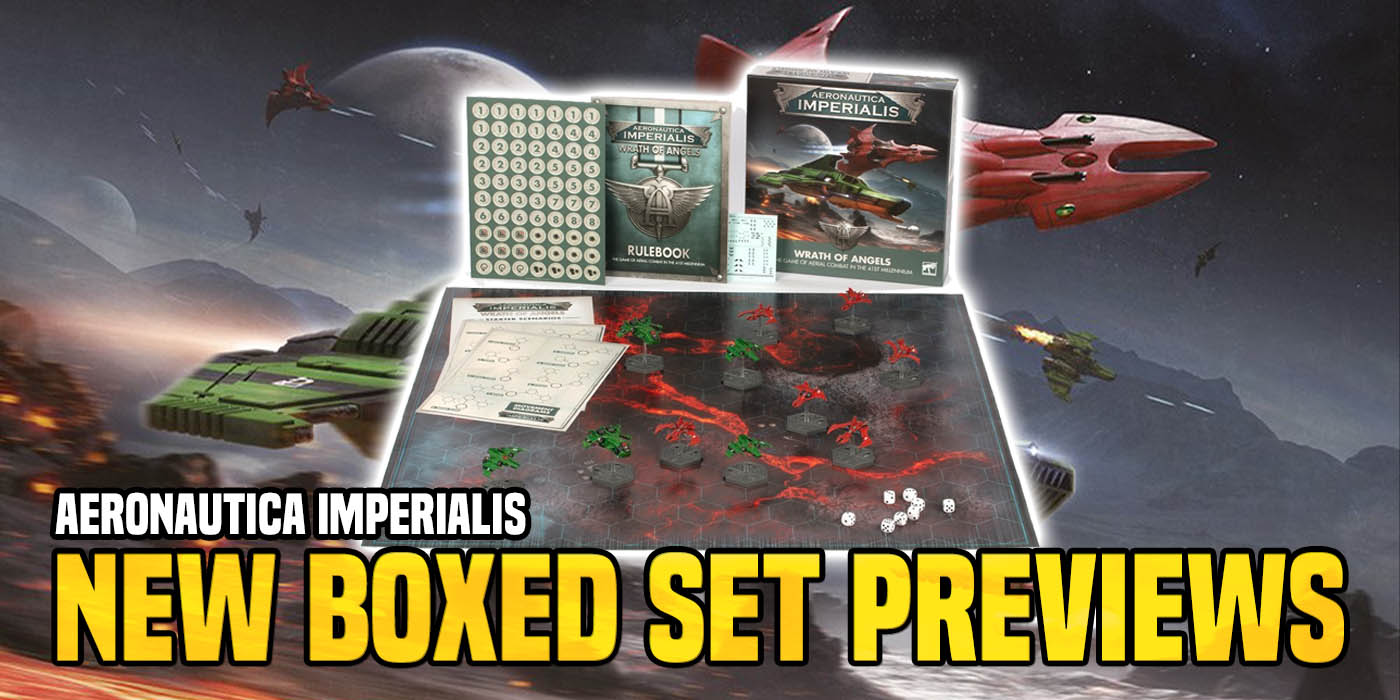 Games Workshop shows off the new contents of the upcoming Aeronautica Imperialis boxed set.
Wrath of Angels is the new boxed set coming for Aeronautica Imperialis and it's packed full of miniature flyers. Games Workshop has some fresh looks from inside the box. It's time for the Space Marines and Aeldari flyers to dog fight in the Grimdark!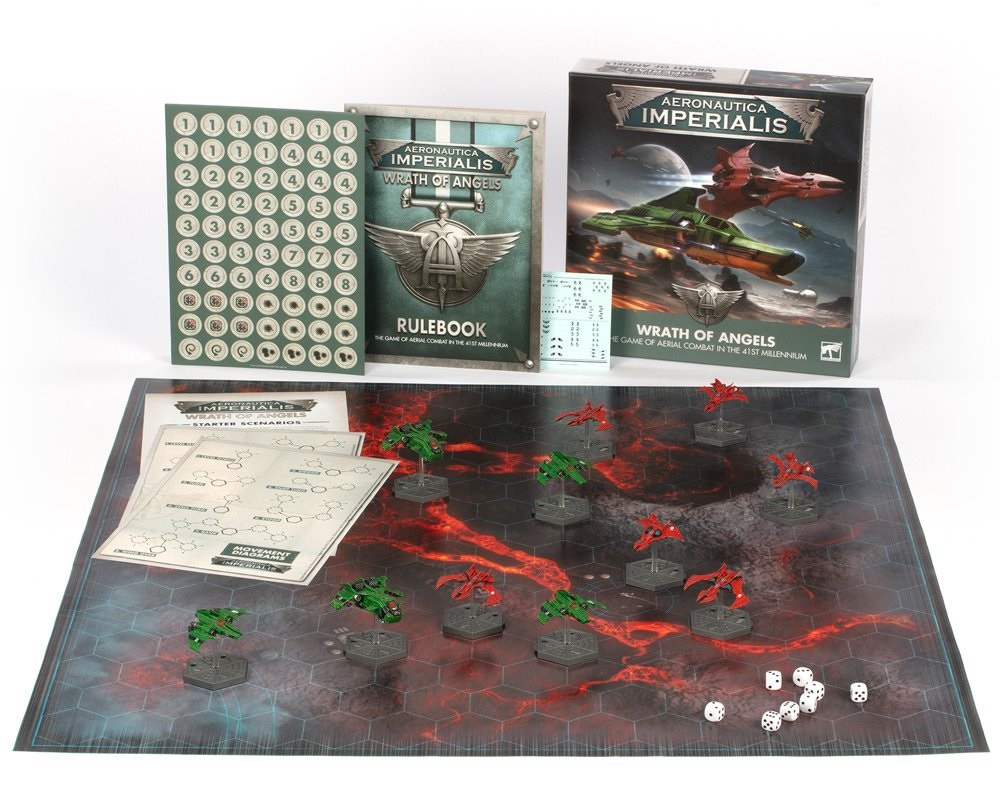 "As you can see, it's packed to the wing tips with everything you need to play. Designed for new and existing players alike, Wrath of Angels is a self-contained experience that's equally perfect as an expansion to your existing Aeronautica Imperialis collection. Of course, the stars of the show are all the new planes. "
Space Marine Flyers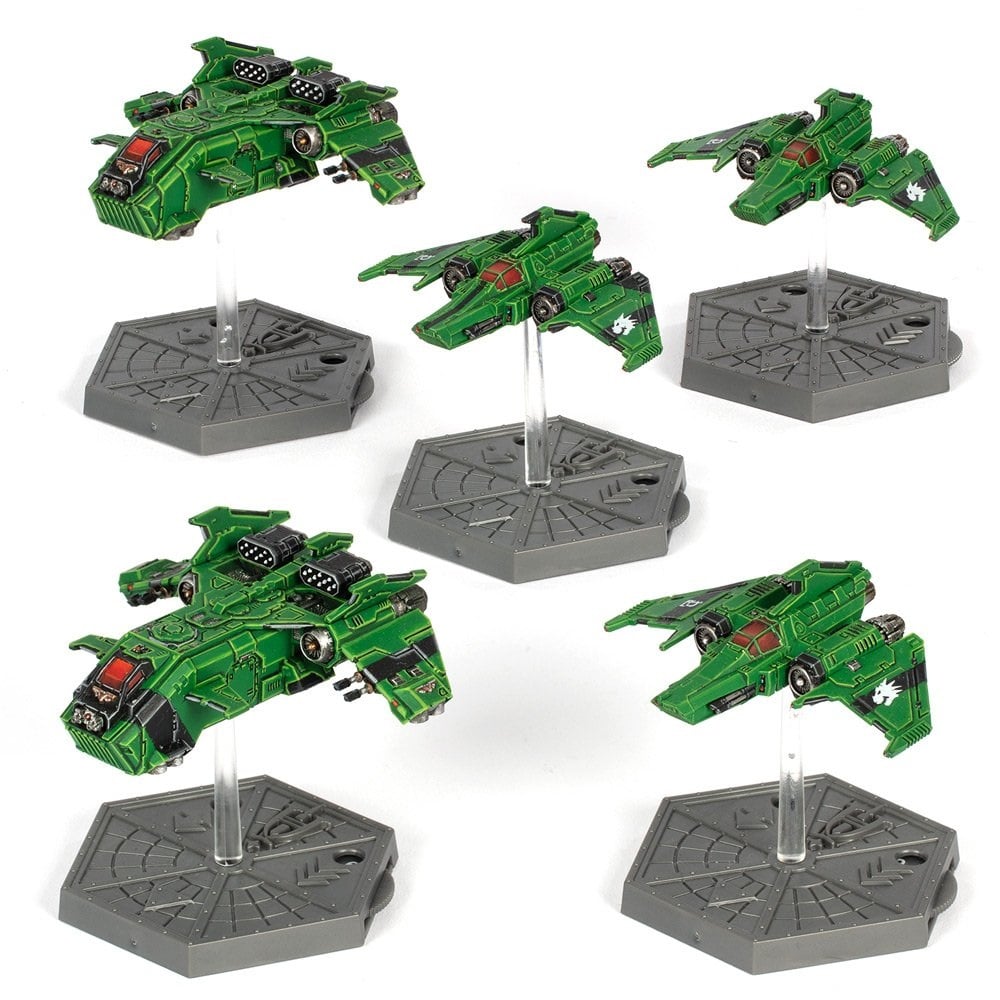 Here we have a look at the Xiphon Interceptors and Storm Eagle gunships. Painted as Salamanders, these fliers are going to pack a punch! It's not just the completed models, either. Check out some of these sprues: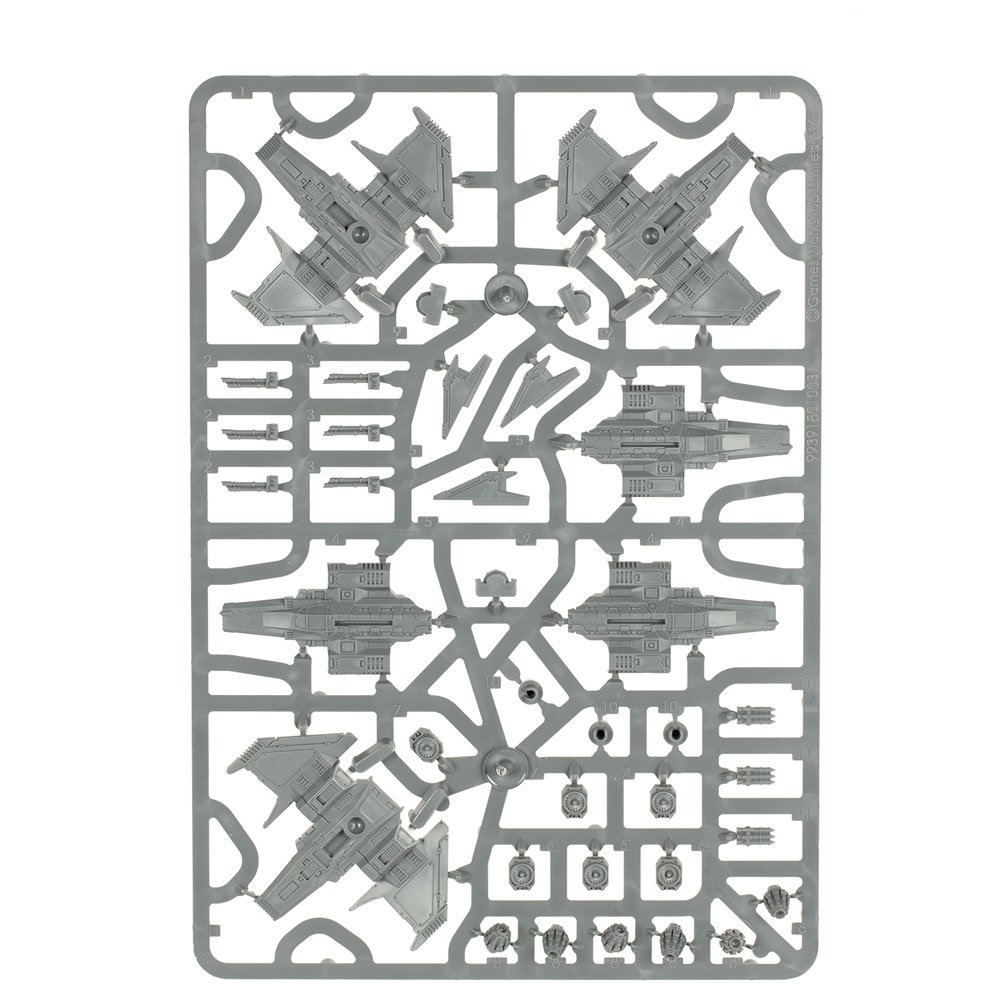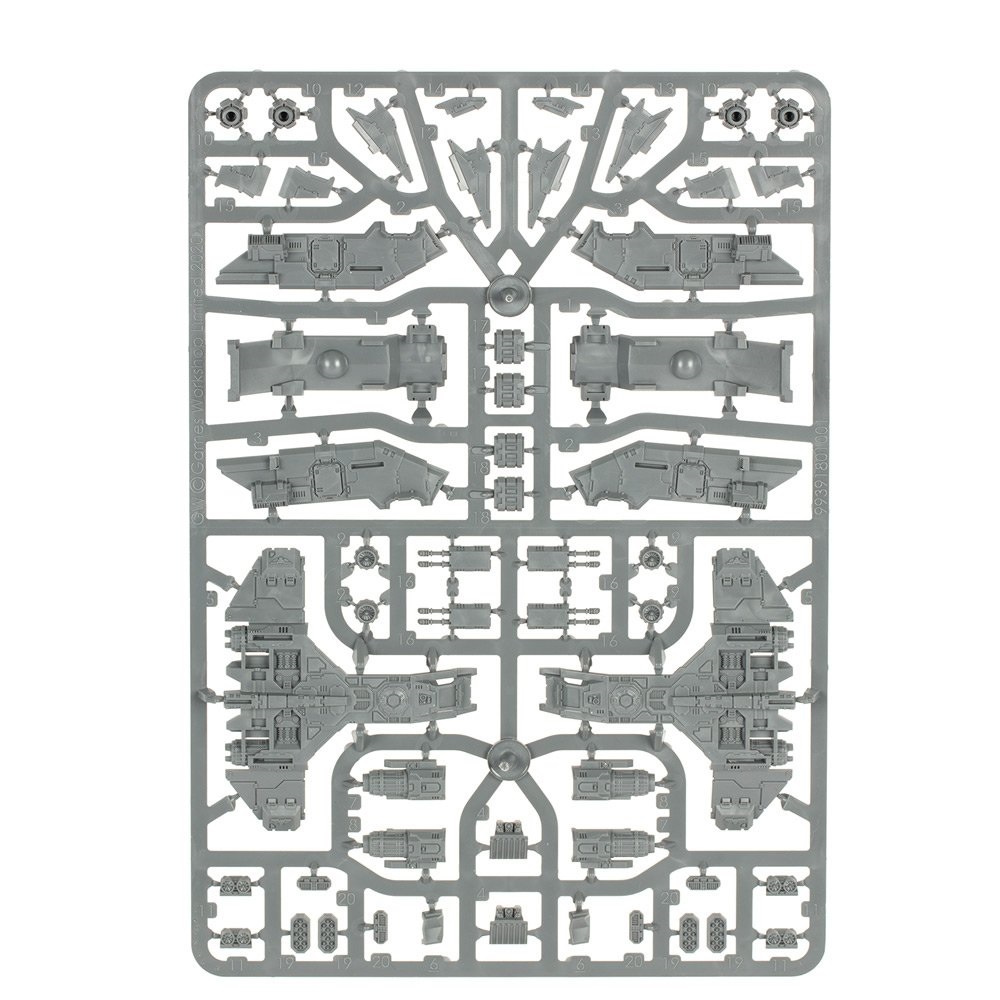 That's a lot of detail packed into those sprues. Now if only GW took those and scaled up that Storm Eagle to 40k sizes…Anyhow, let's check out their opponents in the sky next.
Aeldari Flyers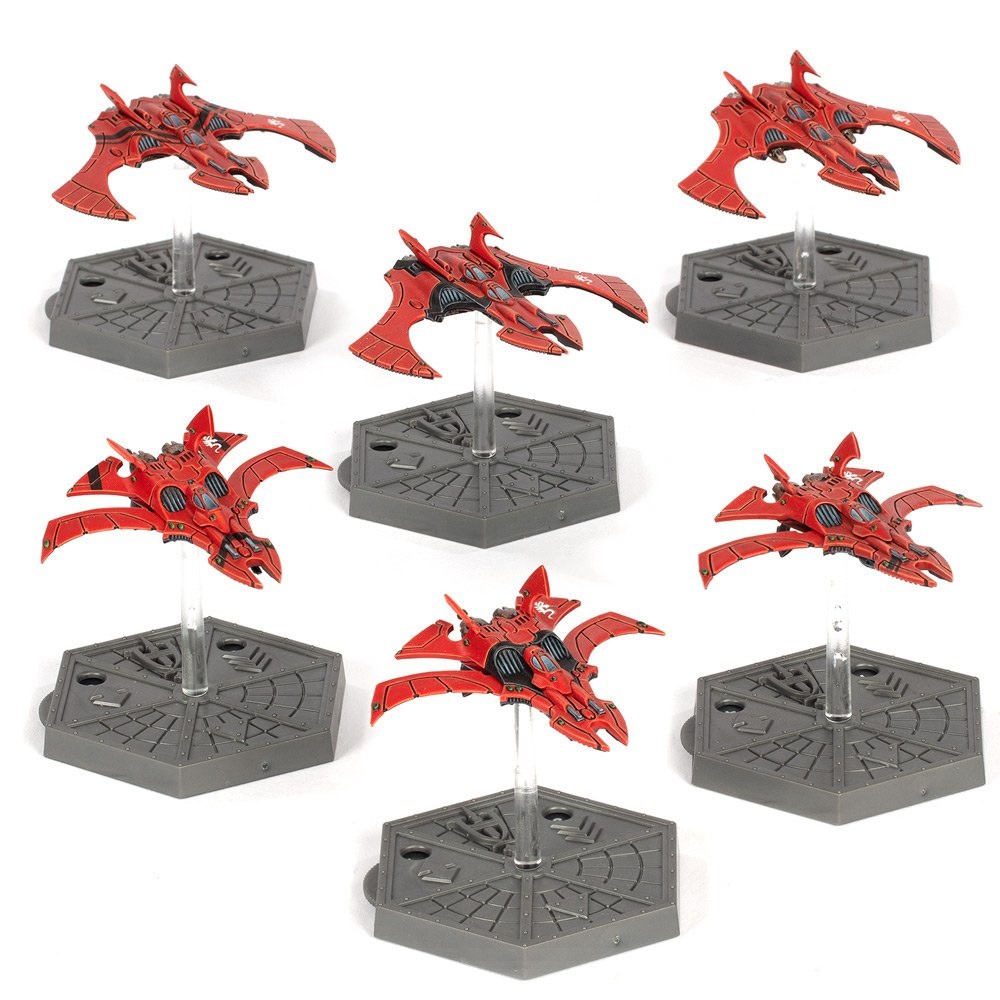 Those are some fantastic looking Nightwing fighters and Phoenix Bombers for the Aeldari. They look fast, nimble, and deadly! Their wings can also move (provided you don't glue them).
"The Nightwings even have wings that can be fitted without glue in order to let you swap them between sub- or supersonic flight positions in real time."
Subscribe to our newsletter!
Get Tabletop, RPG & Pop Culture news delivered directly to your inbox.
Now, how about those sprues?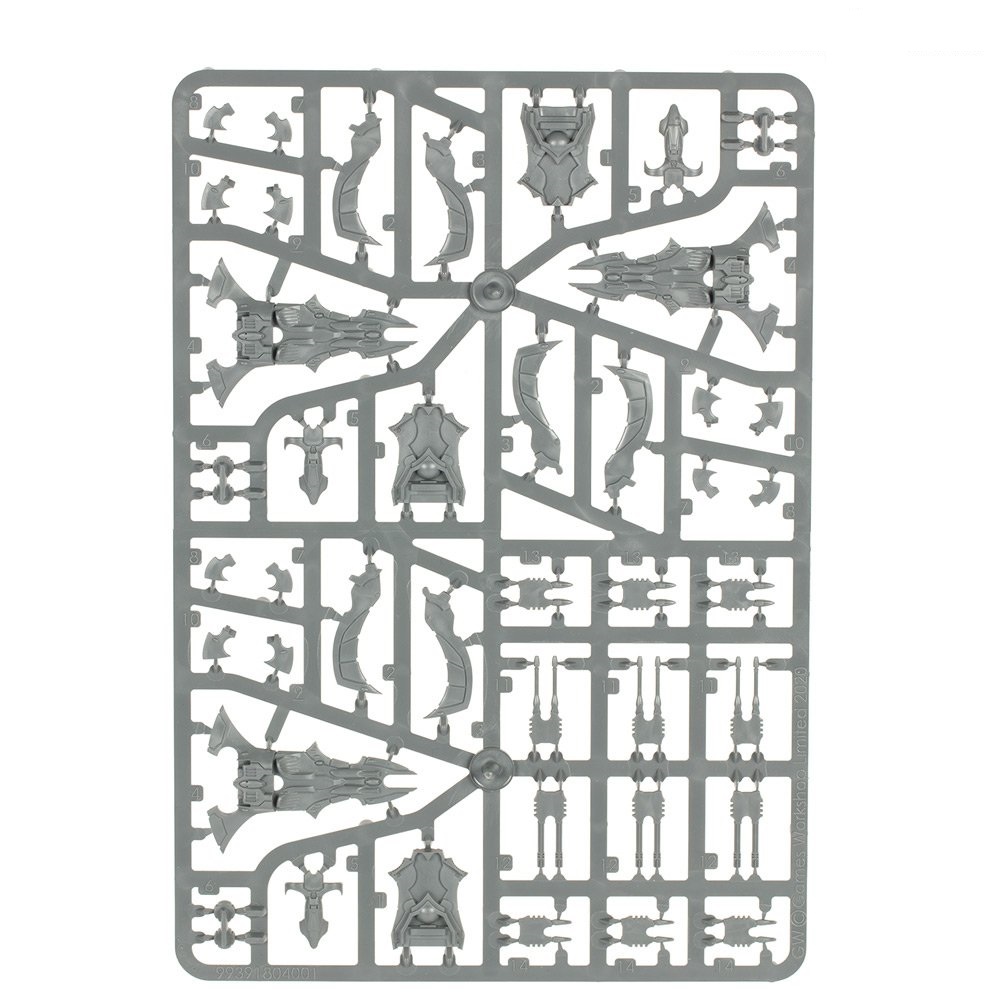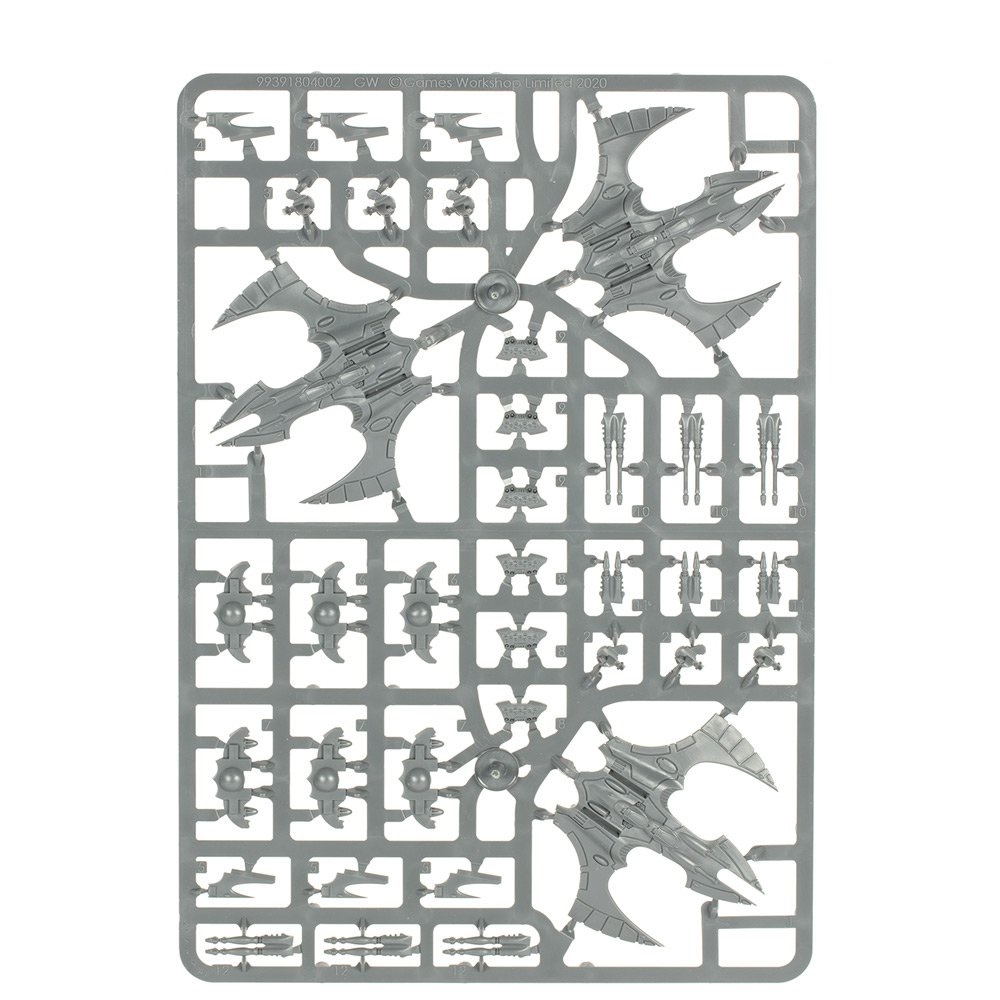 Those minis are looking sweet! And they are the perfect scale for a certain other game involving Titans. Too bad there's not rules or anything for a crossover…ANYHOW, that's not all that's in the box either.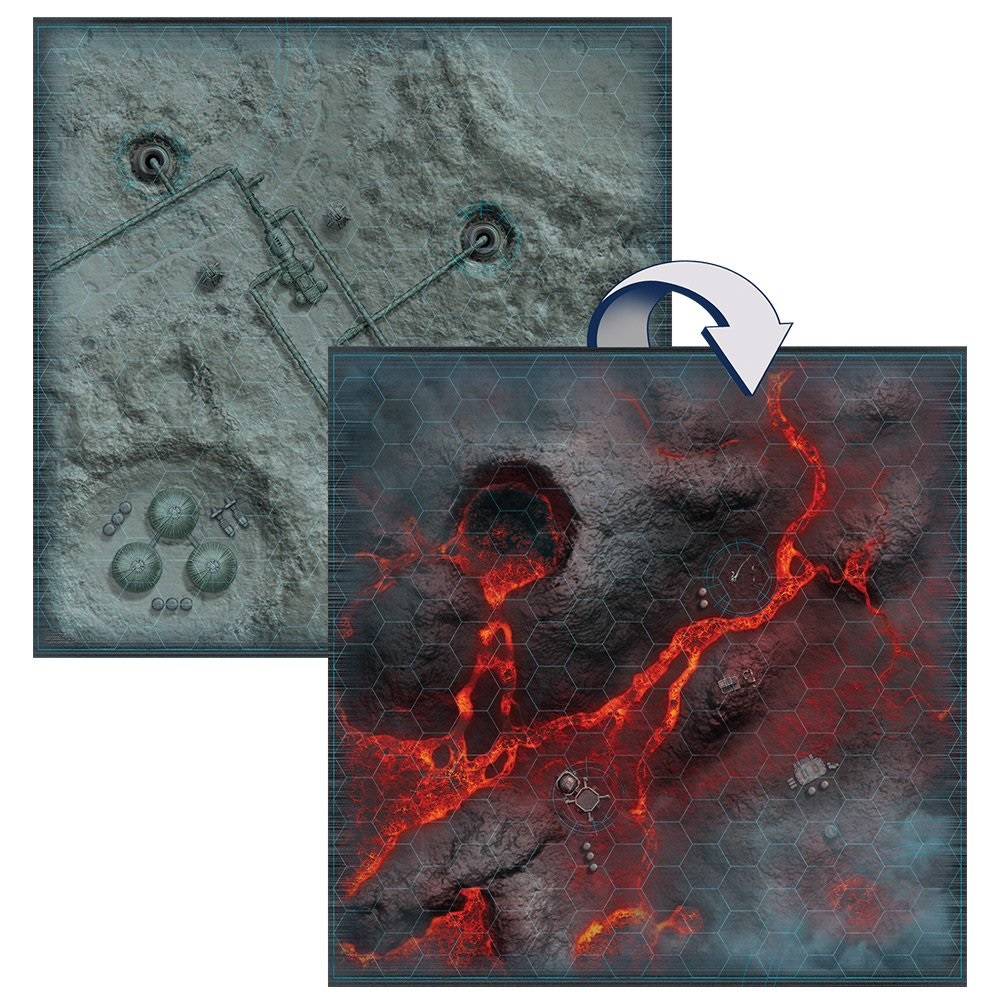 There's a new double sided board that you'll be using to play on. And there's also the new rulebook that includes all the rules for playing. And of course you'll have rules included in the box for these new flyers, too.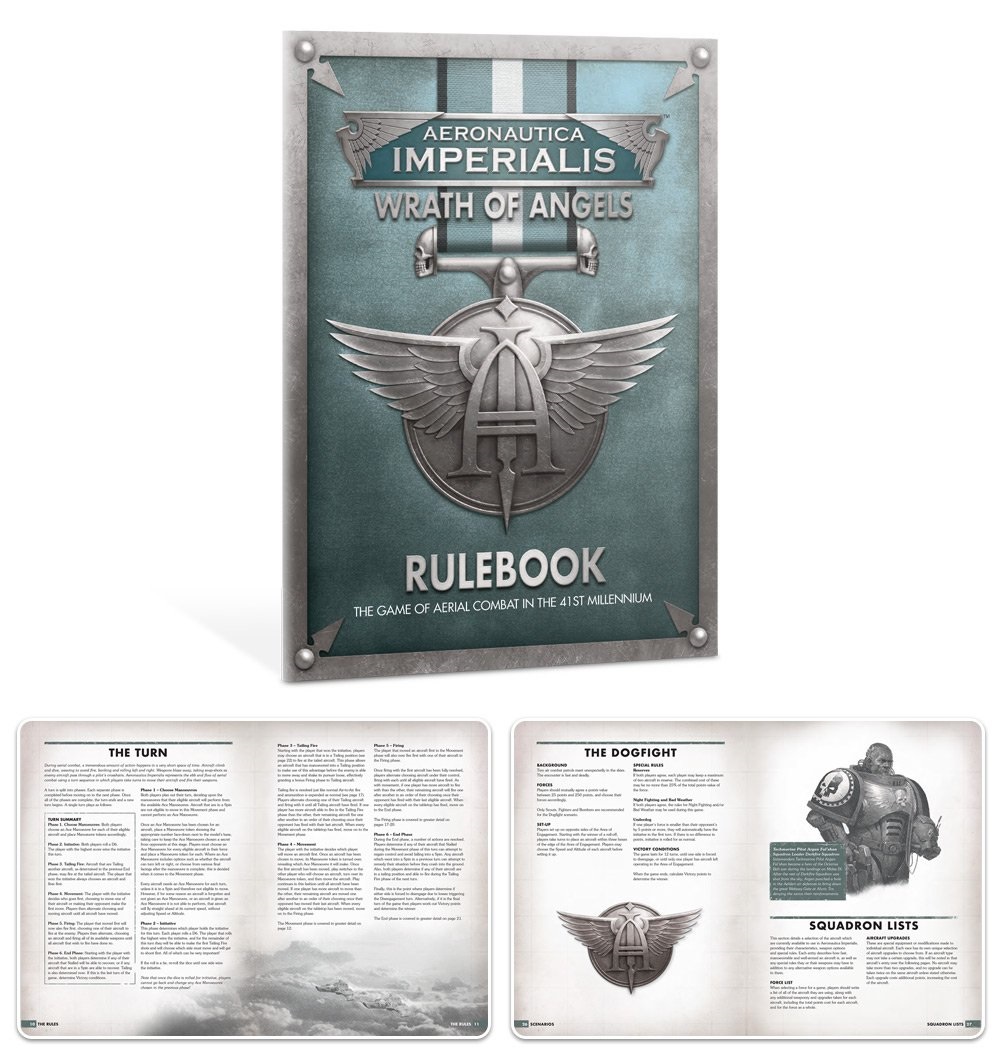 This new box is a great launching point for brand new players or as an expansion for veteran aces out there. It's coming soon from Games Workshop!
Tiny planes!