D&D Celebration Day 2 – Strixhaven & Fizban Previews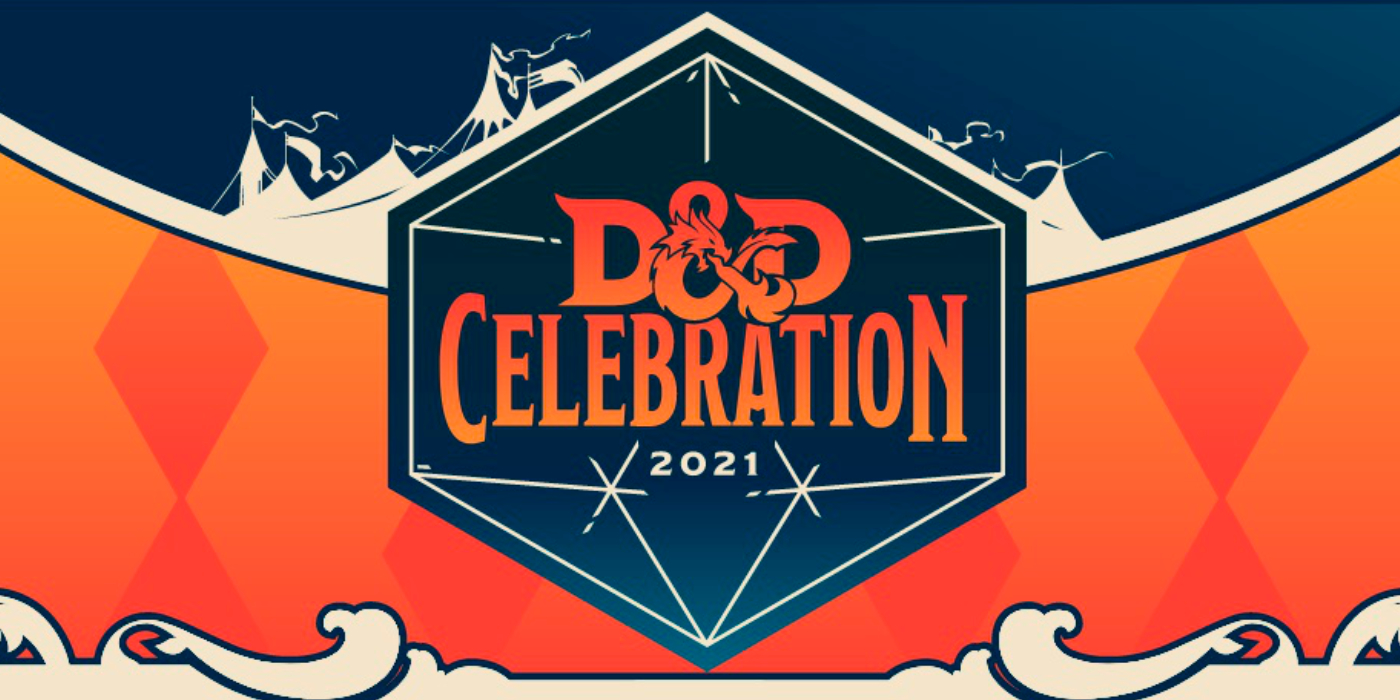 D&D Celebration Day 2 is underway. Coming this afternoon: previews of the new Strixhaven and Fizban's Treasury of Dragons books.
Today marks Day 2 for D&D Celebration, and what a day it is. Previews of the two remaining releases this year, Strixhaven: Curriculum of Chaos and Fizban's Treasury of Dragons, as well as a look at the first-ever D&D Musical! Check it out below.
Saturday 9/25

Hermes' Hesit – 8AM
Check out our one-shot on Saturday (4pm BST / 11am EDT).

I'm DMing Hermes' Heist. It's a teaser for my next two campaigns where Asgard and Olympus are at war with one another.

Our cast for this Sat: @Strippin @Tomato_Gaming @ImoMellor @OldLady_Gamer @Cyarine and Dave5005 https://t.co/3Lg2G4UlJC

— JoeFudge (@TheJoefudge) September 20, 2021
My First Character: Bringing Young Players Into D&D – 10AM
Gaming Librarian Lizz Simpson, D&D Beyond Host Amy Dallen, and RPG Writers Jennifer Kretchmer and Daniel Kwan speak with Jim Zub, lead author of the D&D Young Adventure's Guides, all about the best ways to engage young players and set them up for a lifetime of adventure.
Strixhaven in Session – 11AM
Welcome to Strixhaven University Orientation! Come learn all about the exciting opportunities that await while studying at this prestigious school of magic. Professor Amanda Hamon, Lead Designer of the Curriculum of Chaos, will explain how students can enhance their multi-year adventure with extracurricular activites, like getting a job or joining a club, making new friends, and of course taking exams. School is in sessioon this November! Time to get prepared!
The Slapstick Hunt: A Silly Chase – 12PM

Subscribe to our newsletter!
Get Tabletop, RPG & Pop Culture news delivered directly to your inbox.
DM Amy Vorpahl leads cast members from The Guild, Sandeep Parikh, Vince Caso, Robin Thorsen, Amy Okuda, and Jeff Lewis on a comedic adventure through the multiverse.
Fizban's Treasury of Dragonns Revealed – 2PM
Fizban himself has nothing on Fizban's Treasury of Dragons Lead Designer, James Wyatt when it comes to creating rich, immersive dragon-themed campaigns that go beyond the lair. Join James as he unlocks the treasury and uses the tools and tips found inside to craft a fantastical story inspired by D&D's most iconic monsters.
DM Roundtable: Immersion – 3PM
The DM Roundtable returns with a new group of Dungeon Masters sharing their tips, tricks, and secrets with you! Hosted by Community Lead Brandy Camel, the topic for our latest gathering of expert DMs is "immersion." With the release of Wild Beyond the Witchlight, immersing your players in the whimsy and wonder of Dungeons & Dragons is as important as ever, so come learn from the pros!
The Circus of Sound: A D&D Musical – 4PM

The long-awaited D&D musical event starring Anthony Rapp, Jason Charles Miller, Azie Dungey, Vico Ortiz, and Mariah Rose Faith with Kelly Lynne D'Angelo as DM.
See you there! Happy Adventuring!