There's a new Rumor Engine from Games Workshop in town and it's packing a fancy looking sword.
It's Tuesday which means GW has hit the big red button on the Rumor Engine once again. This week's image is someone who's got a sword and they will travel – the real question is "who is that?"
"After much banging and clanging around inside the unknowable enigma that is the Rumour Engine, we think we've finally got it to show us a full-sized, accurate image of the future. Behold!"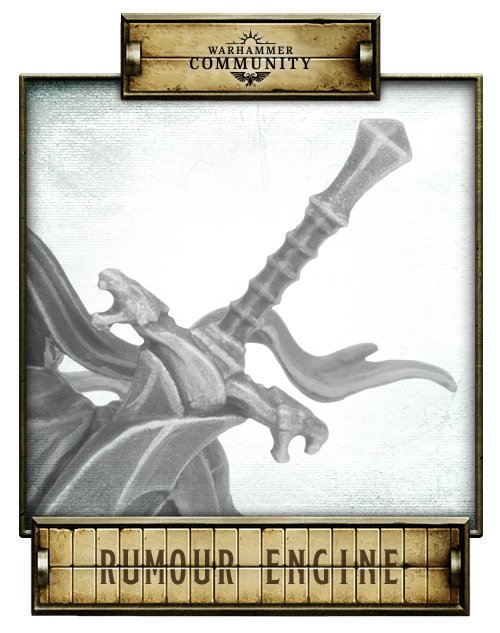 Clearly, it's a sword inside of a scabbard over the shoulder of someone with some pretty epic hair/top knot action going on. It could also be a plume on a helmet that's very wavy as well. The crossguard of the sword features two heads – are those dragons? Dracoliths? Or something else? Maybe a big cat? The handle of the sword is kind of funny, too. It reminds me of a certain sword that was once broken and reforged…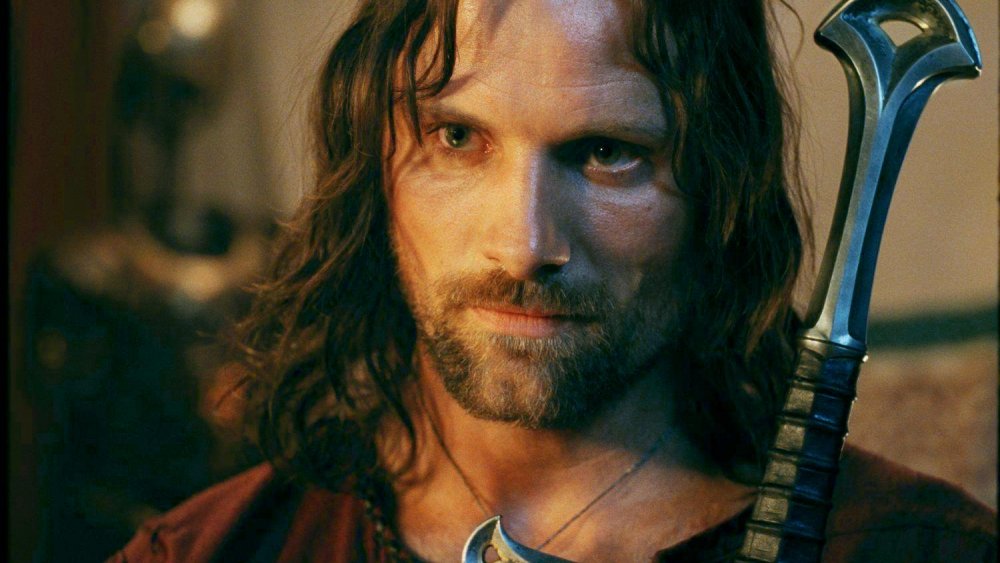 But that's not the right, IP here (although GW does still make LotR miniatures but they don't typically use the Rumor Engine to tease them). ANYHOW, I seriously doubt this is Andúril. Regardless, that's a cool handle and there's a lot of things this could be for.
Whomever this is, it's going to be a pretty epic swordsman. If The Lumineth Realm-lords didn't already have a bunch of really cool swordsmen, I'd think it could be on of them.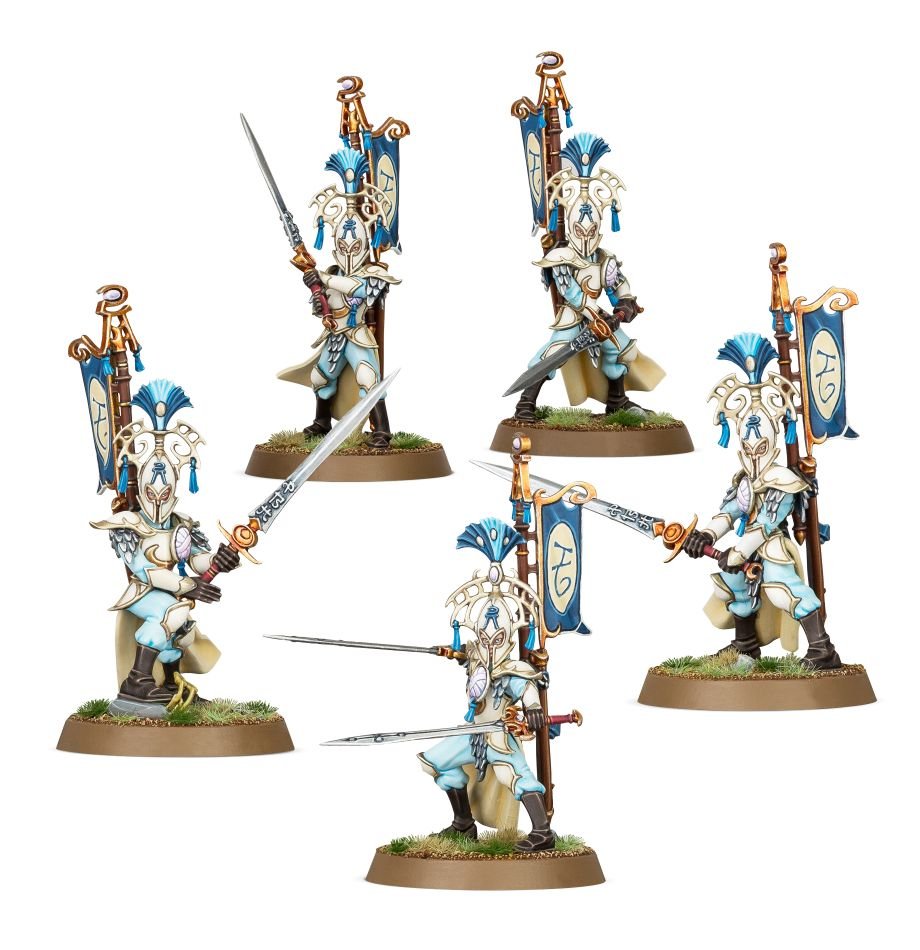 That said, the handles are very different and the helmets don't match up either – so it's probably not them. The scabbard also give me Blood Knight vibes with the way the armor segments are constructed: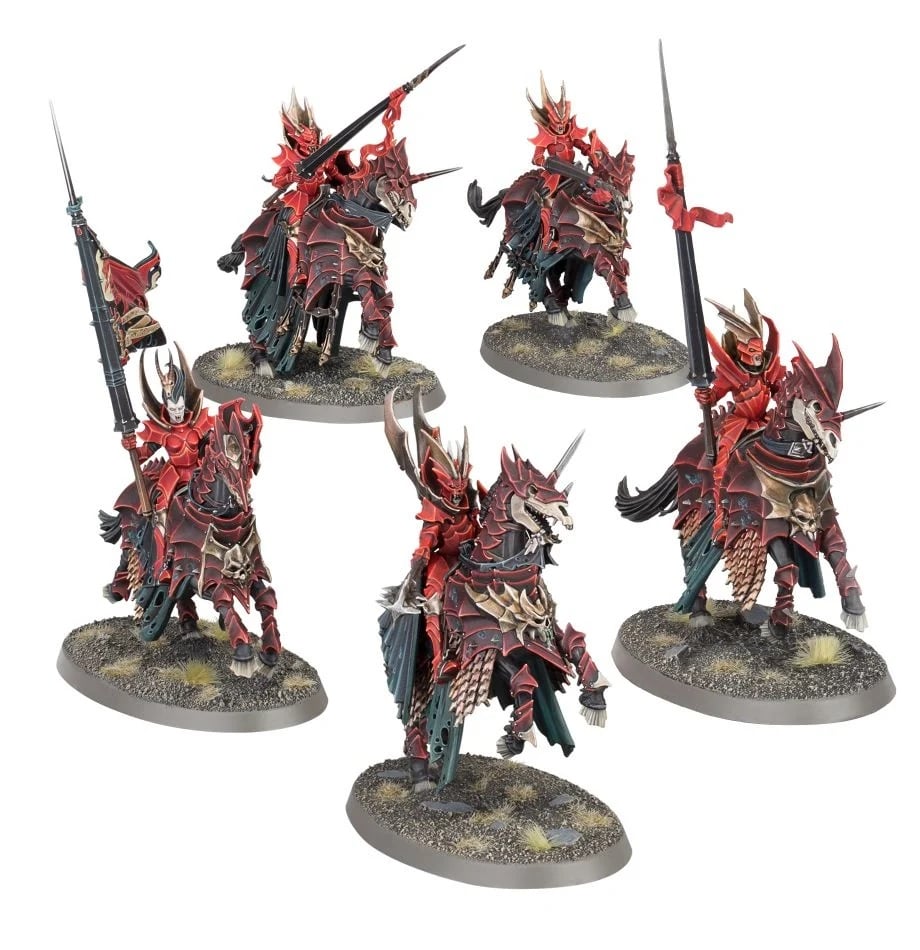 Ultimately, I don't think it's them either. The crossguard just isn't them. Perhaps it's a new Stormcast Eternal figure? It could be from Warhammer Underworlds – there's a bunch of new warbands coming with the upcoming season. Games Workshop has teased models from that line in the past and this could most certainly be another one.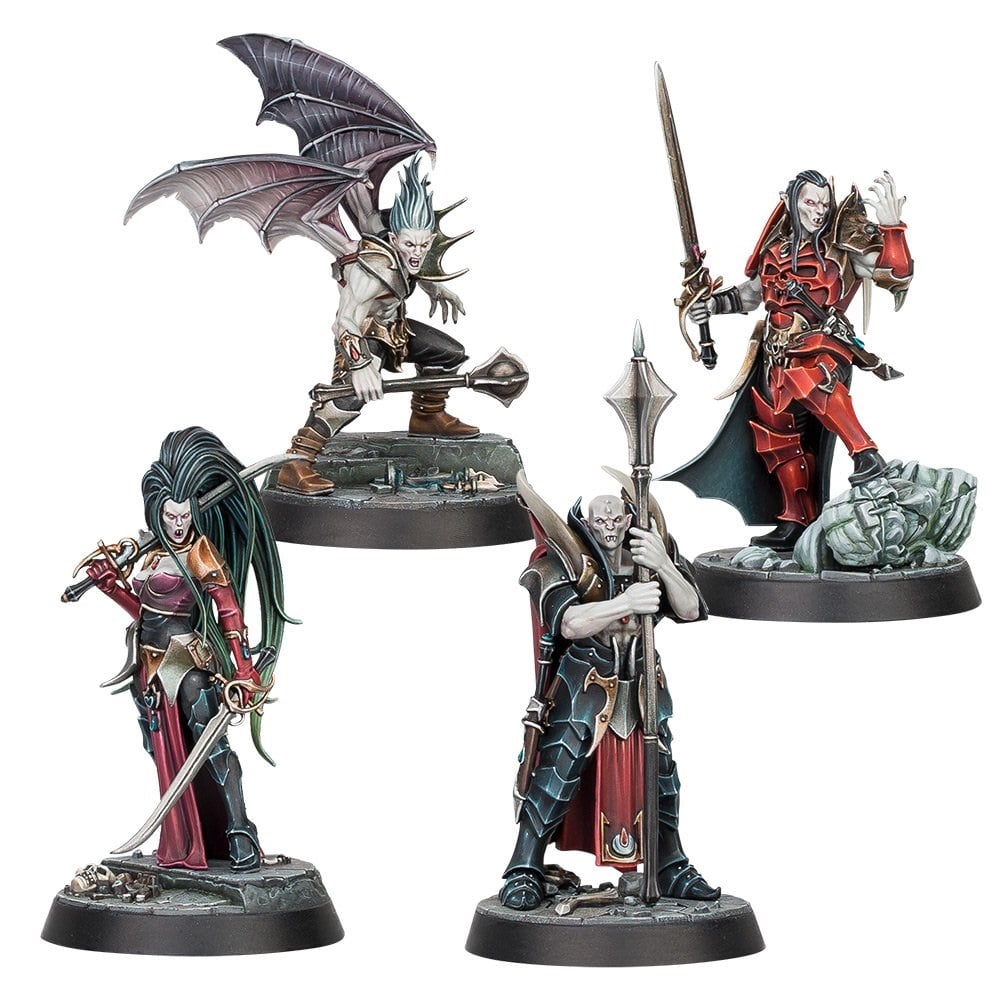 Whatever the case, it's an interesting model for sure. But you know what comes next, don't you? This is the part where you share your theories with the rest of the class! If you've got an idea let us know in the comments. It's part of the fun of the Rumor Engine to share your ideas so get to it!
A Sword? We've all got swords!