Here's The Official Lineup For D&D Celebration 2021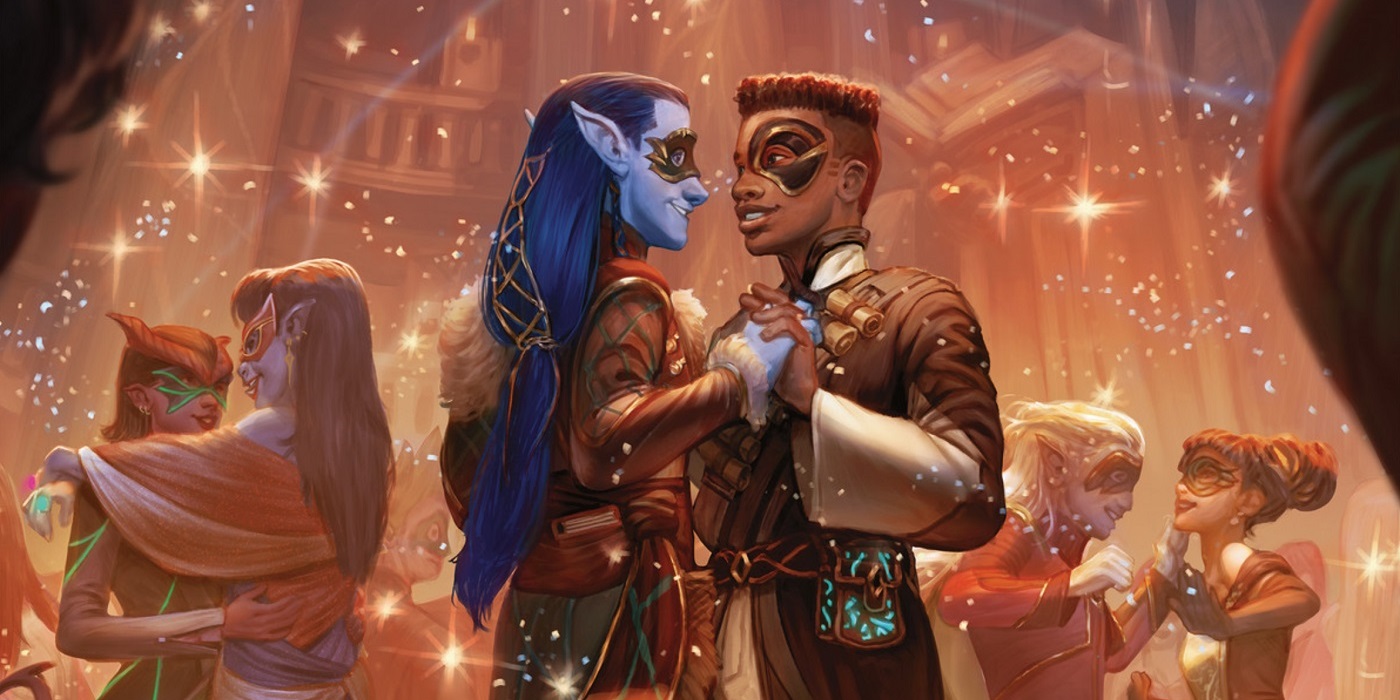 Tomorrow D&D Celebration kicks off a weekend of gaming, including an official D&D Musical. And you thought people who heard Into the Woods were insufferable.
D&D Celebration kicks off tomorrow, ushering in a whole weekend of gaming. Whether you're there to play, watch other people play, or just see what news gets announced for the future of D&D, there's a whole lot to look forward to. This year promises everything from a D&D musical to Commander Shepard talking about Dragons on an in-depth panel. With all that in mind, let's check out what's happening, including a sneak preview later tonight!
via Wizards of the Coast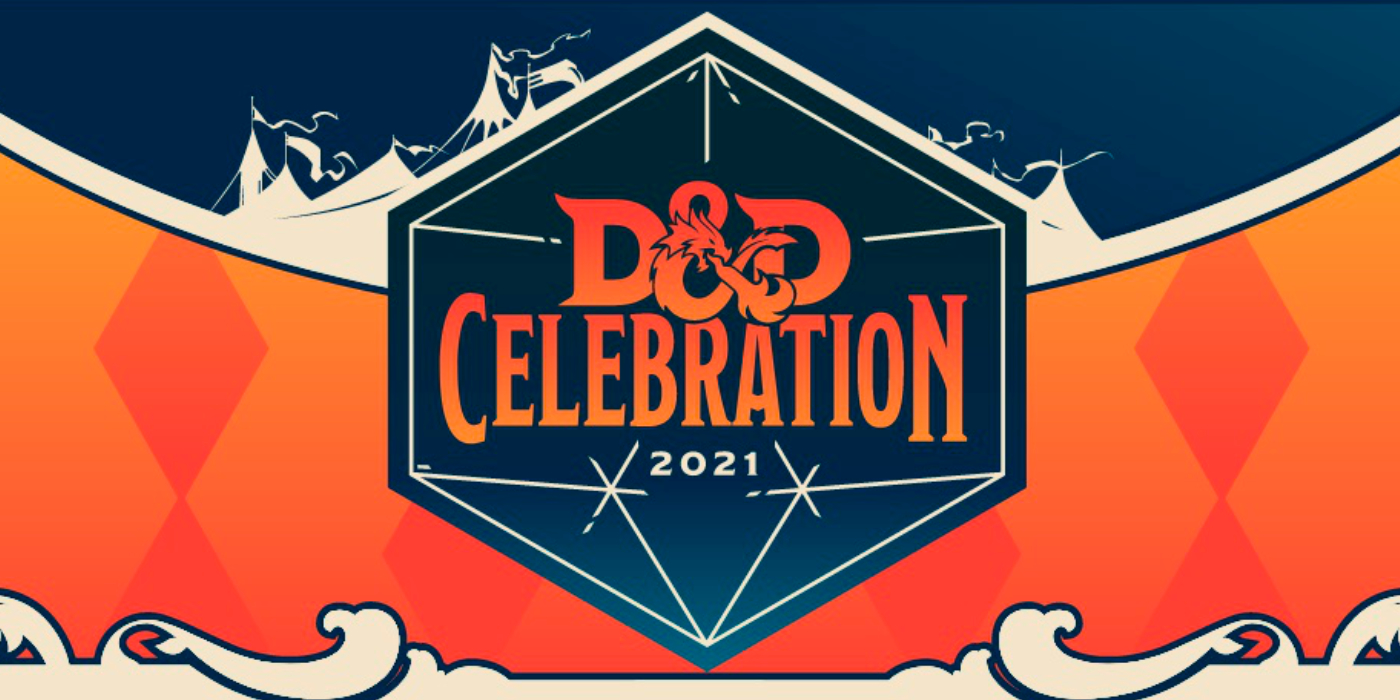 Everything kicks off with a special "Session Zero" today at 4pm PDT/6pm CDT, where you'll get a preview of the big event. As mentioned, there are previews baked into the schedule of streamed games and panels: Saturday features a preview of both Strixhaven: Curriculum of Chaos and Fizban's Treasury of Dragons, while Sunday closes out with a panel simply titled "The Future of D&D".
Of course the weekend will also feature a plethora of chances to do some gaming yourself. You can still find tickets at the link below.
Many of the games are pre-recorded, owing to the virtual nature of the event. But here's the full schedule, starting Friday Morning (all times PDT):
Friday 9/24:
High Rollin' Oxventure: Worlds Collide – 8AM
don't miss High Rollin' Oxventure: Worlds Collide, a very special @HighRollersDnD and Oxventure crossover coming up this Friday as part of D&D Celebration 2021! 😆 https://t.co/YFpEGVPRmg#dnd #dndcelebration pic.twitter.com/4VMoiiKEUk

— OutsideXbox (@OutsideXbox) September 20, 2021
Subscribe to our newsletter!
Get Tabletop, RPG & Pop Culture news delivered directly to your inbox.
Intro to Adventurer's League – 10AM
Welcome to the Adventurers League! Let's talk about everything you need to get started in the official Organized Play campaign for 5th Edition Dungeons & Dragons. Presented by the admin team for D&D Adventurers League, Amy Lynn Dzura [she/her], Ma'at Crook [they/she], and Bee Zelda [they/them].
Disco Does D&D – 11AM

Cast members from Star Trek: Discovery Anthony Rapp, Mary Wisemann, Blu del Barrio, Ian Alexander, and special guest Wil Wheaton, play D&D with Noah Averbach-Katz at the helm as DM
The Great Dragon Tourney – 1PM

Get ready for a tourney unlike any other featuring dragon jousting, racing, and diplomacy starring Anna Prosser, Mica Burton, Nathan Sharp, Jonathan Indovino, and Kate Welch (in an extra-special role) with Mark Hulmes as DM
The Feywild: The Wicked & Whimsy
Full of magic and mystery, weirdness and wonder, the Feywild is a domain unlike any other. But is it all you think it is? Journey to Prismeer with your Fey Guides, Chris Perkins, Stacy Allen, and Will Doyle and uncover the whimsy, the wicked, and everything else the fantastic Feywild has to offer.
The weekend will close with a look to the future of the brand with the Future of D&D panel hosted by D&D's own Liz Schuh, Ray Winninger, Chris Perkins, and Jeremy Crawford.
Players of the Yon – 4PM
Run by DM of Dragonfriends, Dave Harmon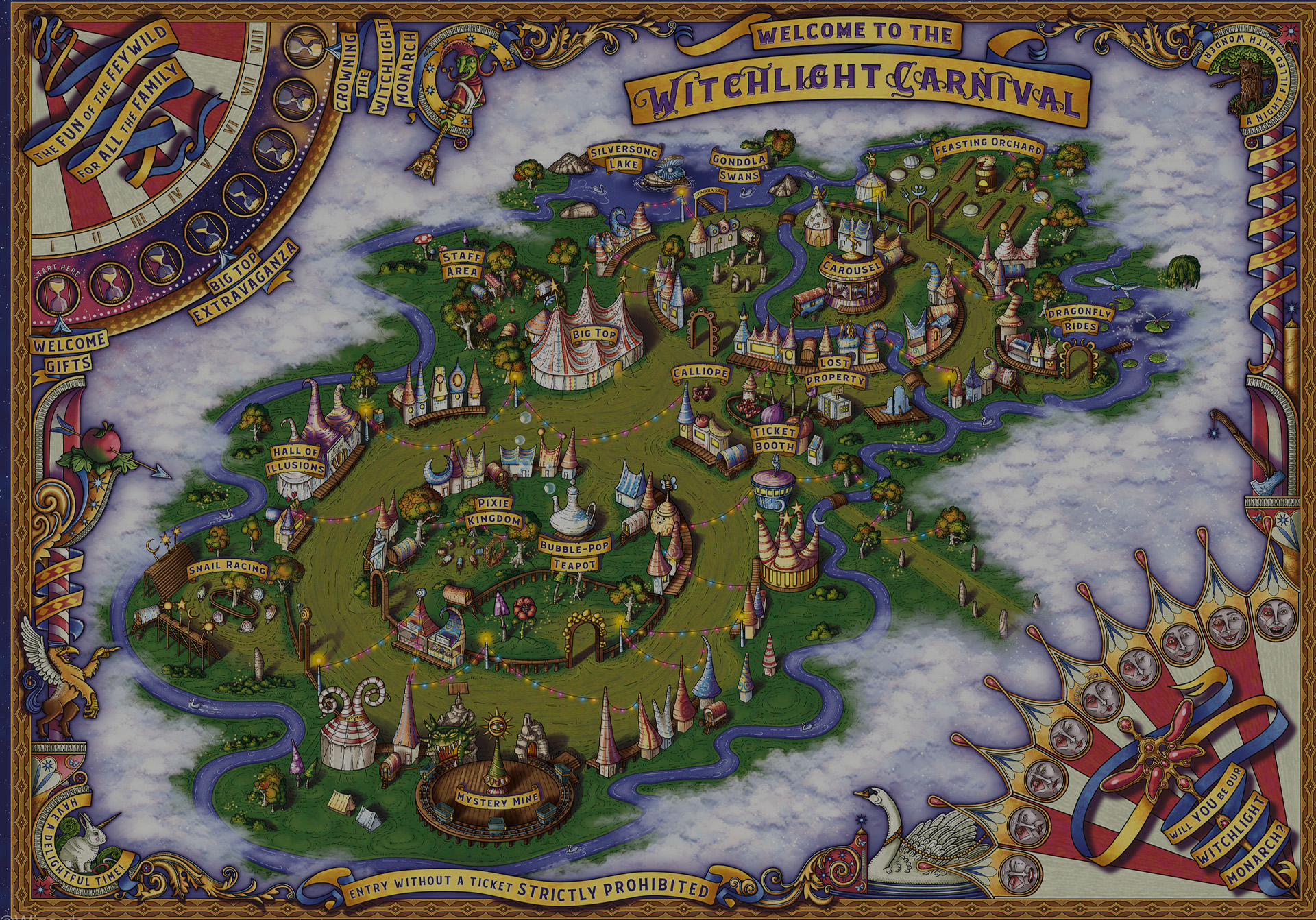 Saturday 9/25
Hermes' Hesit – 8AM
Check out our one-shot on Saturday (4pm BST / 11am EDT).

I'm DMing Hermes' Heist. It's a teaser for my next two campaigns where Asgard and Olympus are at war with one another.

Our cast for this Sat: @Strippin @Tomato_Gaming @ImoMellor @OldLady_Gamer @Cyarine and Dave5005 https://t.co/3Lg2G4UlJC

— JoeFudge (@TheJoefudge) September 20, 2021
My First Character: Bringing Young Players Into D&D – 10AM
Gaming Librarian Lizz Simpson, D&D Beyond Host Amy Dallen, and RPG Writers Jennifer Kretchmer and Daniel Kwan speak with Jim Zub, lead author of the D&D Young Adventure's Guides, all about the best ways to engage young players and set them up for a lifetime of adventure.
Strixhaven in Session – 11AM
Welcome to Strixhaven University Orientation! Come learn all about the exciting opportunities that await while studying at this prestigious school of magic. Professor Amanda Hamon, Lead Designer of the Curriculum of Chaos, will explain how students can enhance their multi-year adventure with extracurricular activites, like getting a job or joining a club, making new friends, and of course taking exams. School is in sessioon this November! Time to get prepared!
The Slapstick Hunt: A Silly Chase – 12PM

DM Amy Vorpahl leads cast members from The Guild, Sandeep Parikh, Vince Caso, Robin Thorsen, Amy Okuda, and Jeff Lewis on a comedic adventure through the multiverse.
Fizban's Treasury of Dragonns Revealed – 2PM
Fizban himself has nothing on Fizban's Treasury of Dragons Lead Designer, James Wyatt when it comes to creating rich, immersive dragon-themed campaigns that go beyond the lair. Join James as he unlocks the treasury and uses the tools and tips found inside to craft a fantastical story inspired by D&D's most iconic monsters.
DM Roundtable: Immersion – 3PM
The DM Roundtable returns with a new group of Dungeon Masters sharing their tips, tricks, and secrets with you! Hosted by Community Lead Brandy Camel, the topic for our latest gathering of expert DMs is "immersion." With the release of Wild Beyond the Witchlight, immersing your players in the whimsy and wonder of Dungeons & Dragons is as important as ever, so come learn from the pros!
The Circus of Sound: A D&D Musical – 4PM

The long-awaited D&D musical event starring Anthony Rapp, Jason Charles Miller, Azie Dungey, Vico Ortiz, and Mariah Rose Faith with Kelly Lynne D'Angelo as DM.

Sunday 9/26
How to Play Draconic Heroes & Villains – 8AM
It is called Dungeon and DRAGONS for a reason right? We talk about how to run one of the most iconic fantasy monsters in all of human mythology. How do we roleplay these fundamental creatures both as allies and as enemies and what are the multiple ways we can incorporate draconic influences in your characters and your stories?
Demystifying Session 0 – 9AM
As a GM, you have plenty of things to think about before running a game, and that includes making sure everyone is on the same page about what the one shot or campaign is going to be like for you and your players. Session 0 is a tool available that helps just that, making it easier to establish expectations, set tone and content boundaries, kickstart character creation, and much more.But how do you use Session 0 in practice? How do you run Session 0 for your friends at home versus people you've never played with before? When is it most useful to do Session 0? How can you take the expectations set in Session 0 and use it to make your game fun for everyone at the table?Whether you're a first-time GM or you have years of experience running games, this panel will not only give you the 101 rundown, but also give you tips, tricks, and resources on how to run great Session 0s and make it one of the most powerful tools in your GMing kit.
Outlaws & Obelisks – 10AM
Who's got two thumbs and is gonna be a part of #DNDCelebration this year?

This guy! Me!

Catch me on Saturday 26th September at 10am PDT in the Outlaws and Obelisks oneshot! 🎉 https://t.co/FOauJT2TKl

— Drakula 🧛🏿‍♂️ (@Drakoniques) September 20, 2021
Ask the Sage Live – 12PM
D&D's Lead Rules Designer, Jeremy Crawford, offers sage advice for players and Dungeon Masters and answers some of the most frequently asked D&D rules questions in this live panel.
The Dungeon & The Dragon – 1PM

An unlikely band of monsters are assembled to help a wronged dragon track down the heroes who stole her hoard with Alicia Marie, Deborah Ann Woll, Todd Stashwick, Patrick Rothfuss, and Matthew Lillard playing as monsters and B. Dave Walters as DM
DM Challenge Champion Announcement – 3PM
Find out which DM stands above all others as WotC's Ultimate DM
Future of D&D
D&D's future is brighter than a circle of fireflies casting mirror image! Pull up a virtual seat and join Ray Winninger, Liz Schuh, Jeremy Crawford, and Chris Perkins for an open discussion about new products, plans, and all the exciting new ways fans can expect to experience D&D. If you roll high on your Wisdom checks, there may even be a big announcement.
See you there! Happy Adventuring!