Total War: Warhammer III – Grand Cathay Comes To Life In New Trailer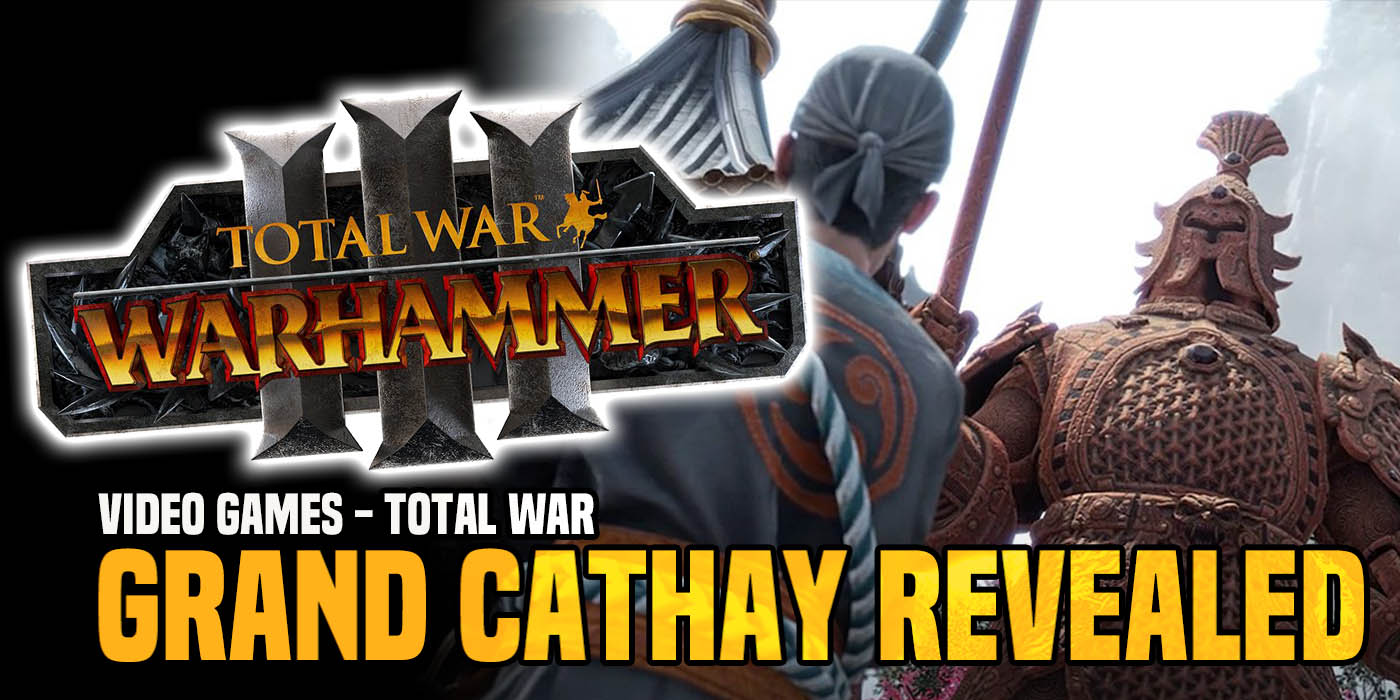 For the first time EVER we get a look at the armies of Grand Cathay and they are looking most impressive!
While it's a bummer that Total War: Warhammer III got delayed until later next year, we're still excited about it. But to ease the disappointment about the delay, at least we are getting a first look at the entirely brand new army of Grand Cathay!
Yeah. That was a dragon. Plus a whole bunch of entirely new units. Thankfully, WarCom has also posted some more info to help us digest the awesomeness we just saw.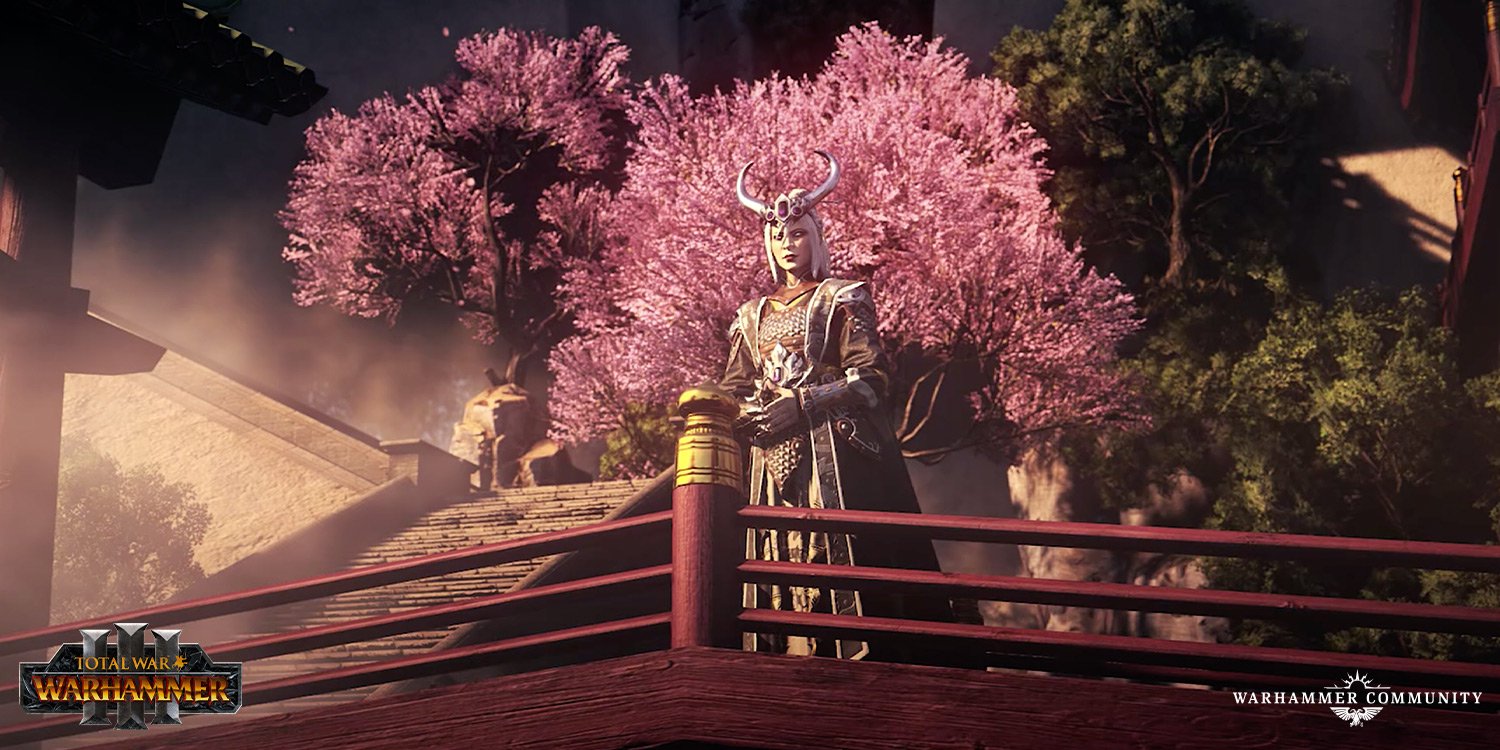 "Firstly, yes, that WAS an immortal dragon in human form and then in cool dragon form too. Meet Miao Ying, one of Cathay's two playable legendary lords. "
So that answers that question. It was a pretty Epic transformation scene. And it's certainly an awesome looking Dragon: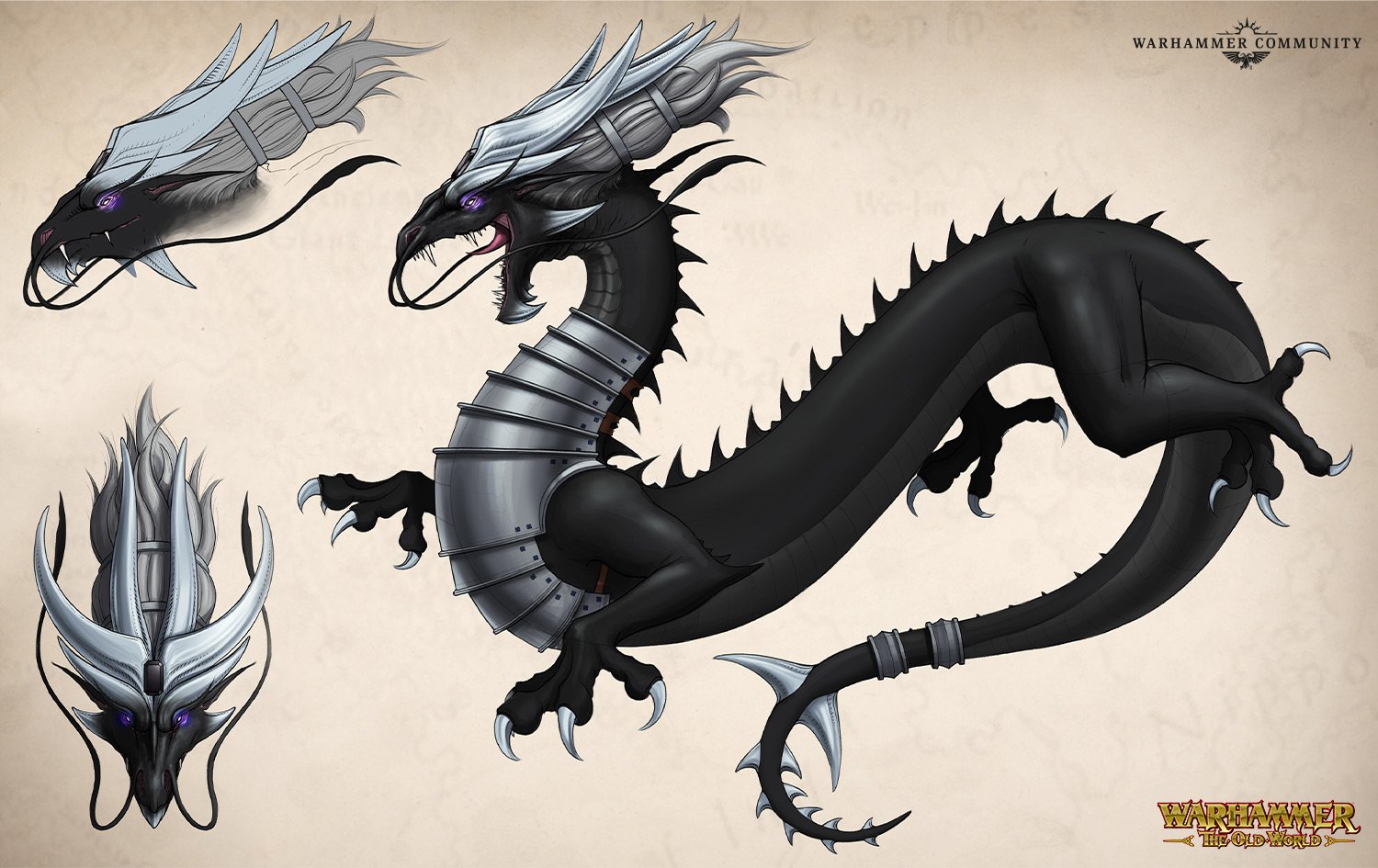 What's really exciting about this army is that while Grand Cathay was a part of the Old World, they never really made an appearance in model form. This gave the designers a chance to create a completely new army from the ground up and still have it rooted deeply in the Old World Lore.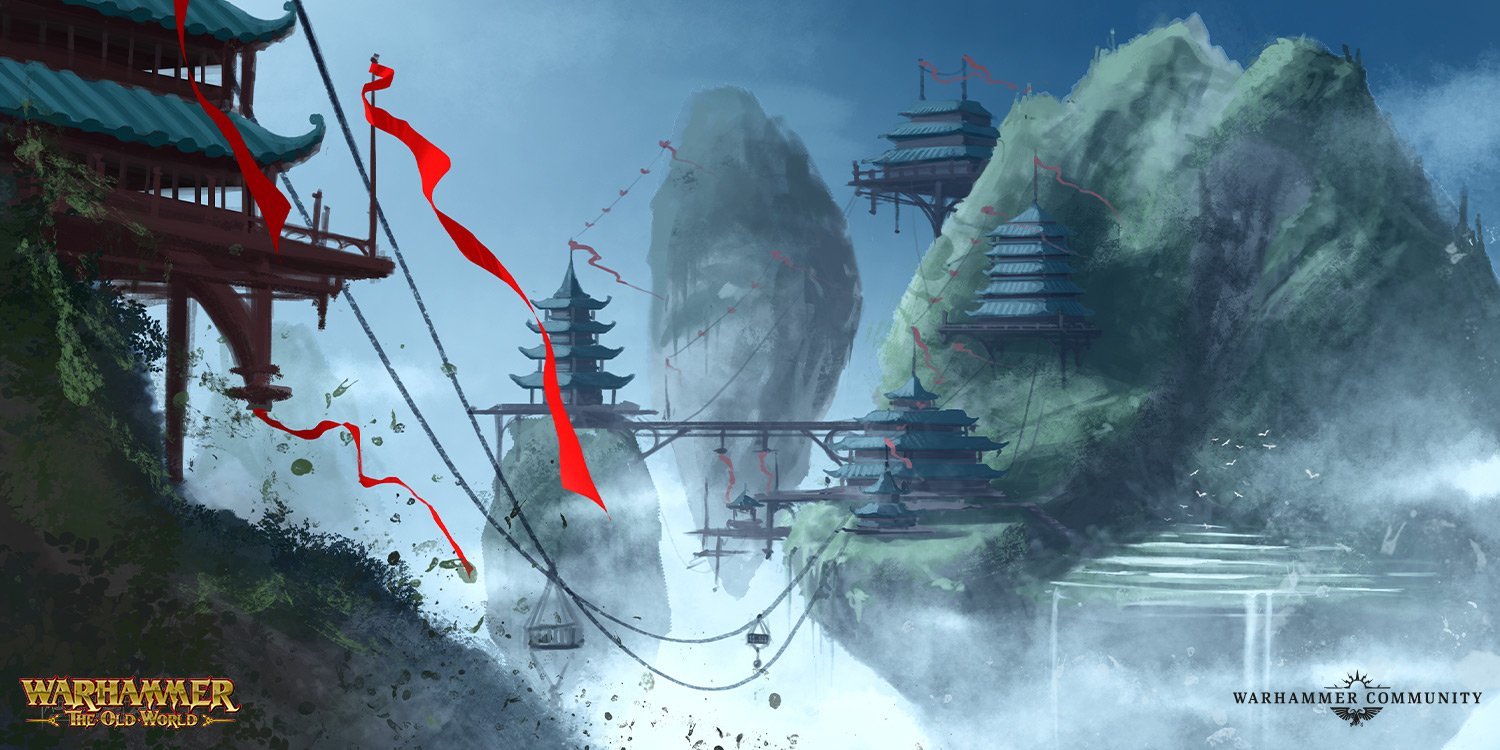 Subscribe to our newsletter!
Get Tabletop, RPG & Pop Culture news delivered directly to your inbox.
We also get a bit more about the duty of the Storm Dragon Miao Ying:
"The Storm Dragon Miao Ying is charged with defending the northern border from the relentless incursions of Chaos. She commands the armies of the Great Bastion – a towering magical wall constructed by her father, the Celestial Dragon Emperor, that stands as a powerful vanguard against the ever-present threats to Cathay."
Seems like a pretty big responsibility! Good thing she's got some pretty major help – like those amazing Terracotta Sentinels: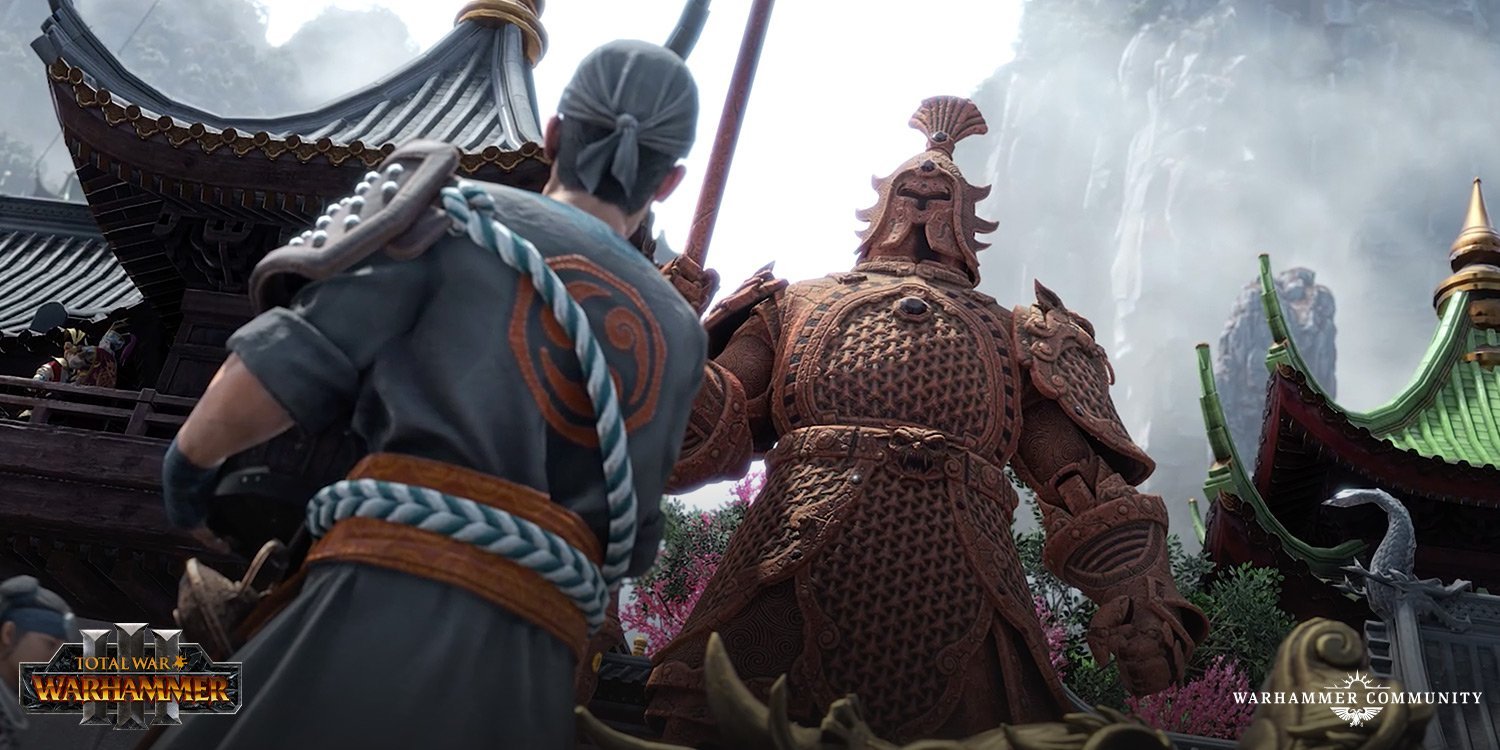 We also have some really cool pictures of the concept art from both the Warhammer: The Old World and the video game: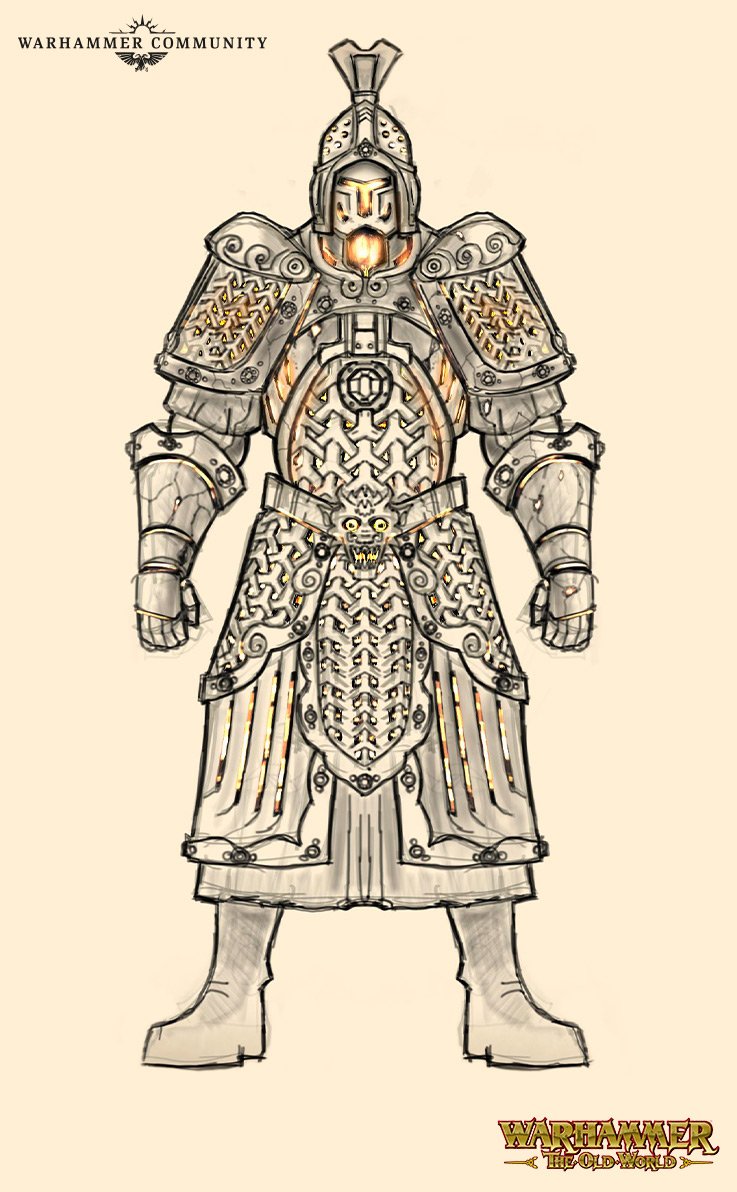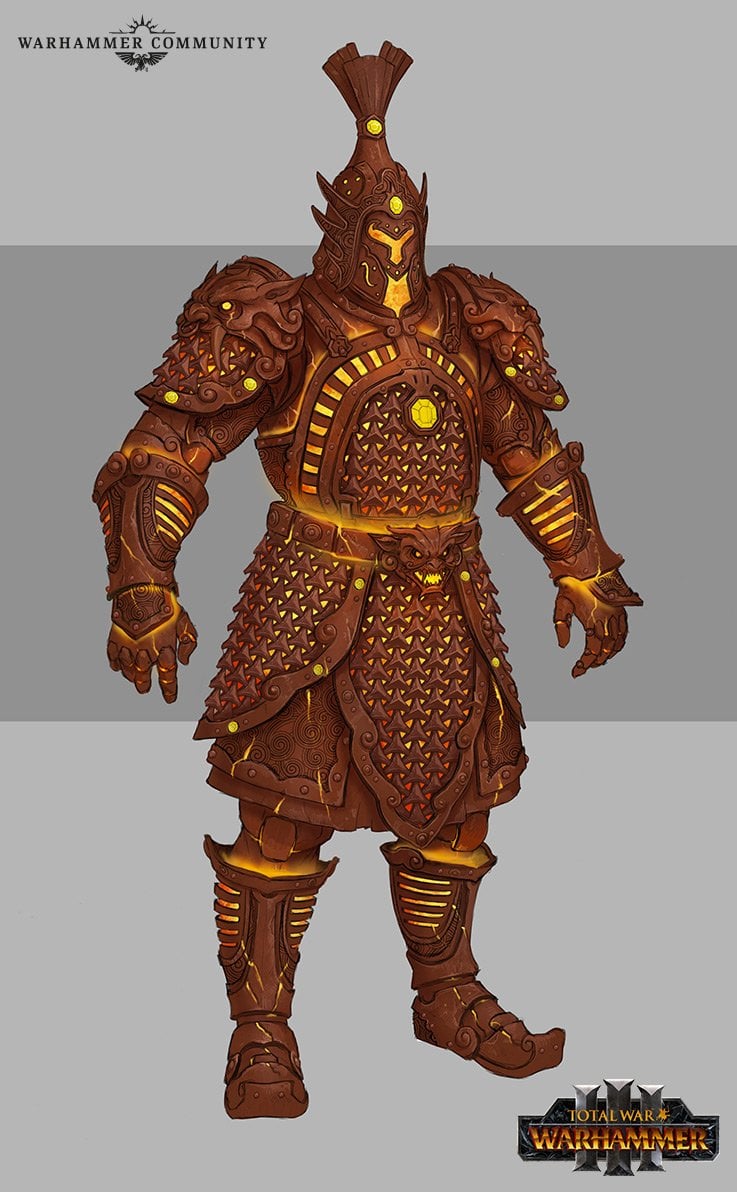 I really wish we had some miniatures of those guys running around the tabletop! But there's so much more going on, too. We also have a look at the warriors of Cathay's armor: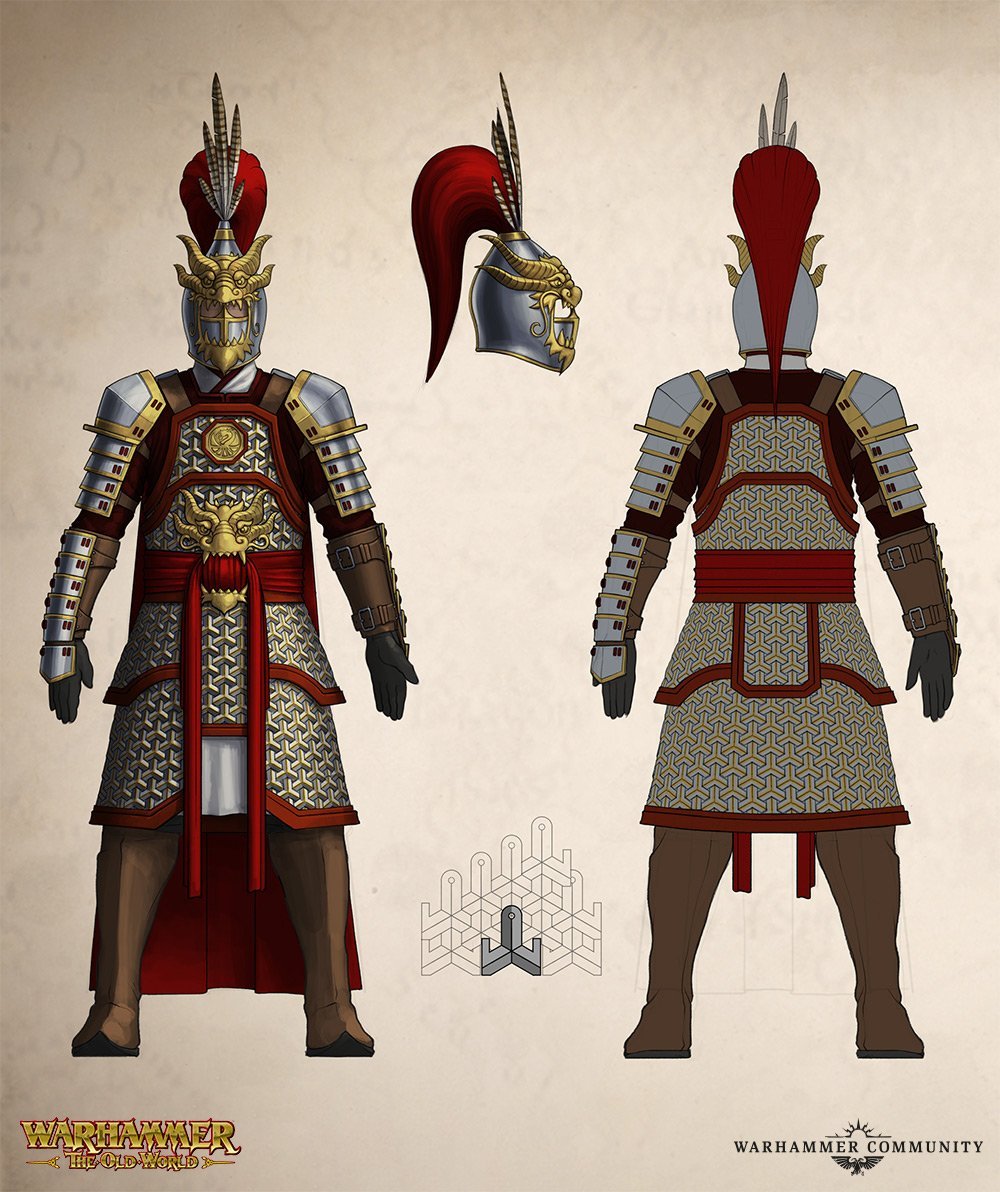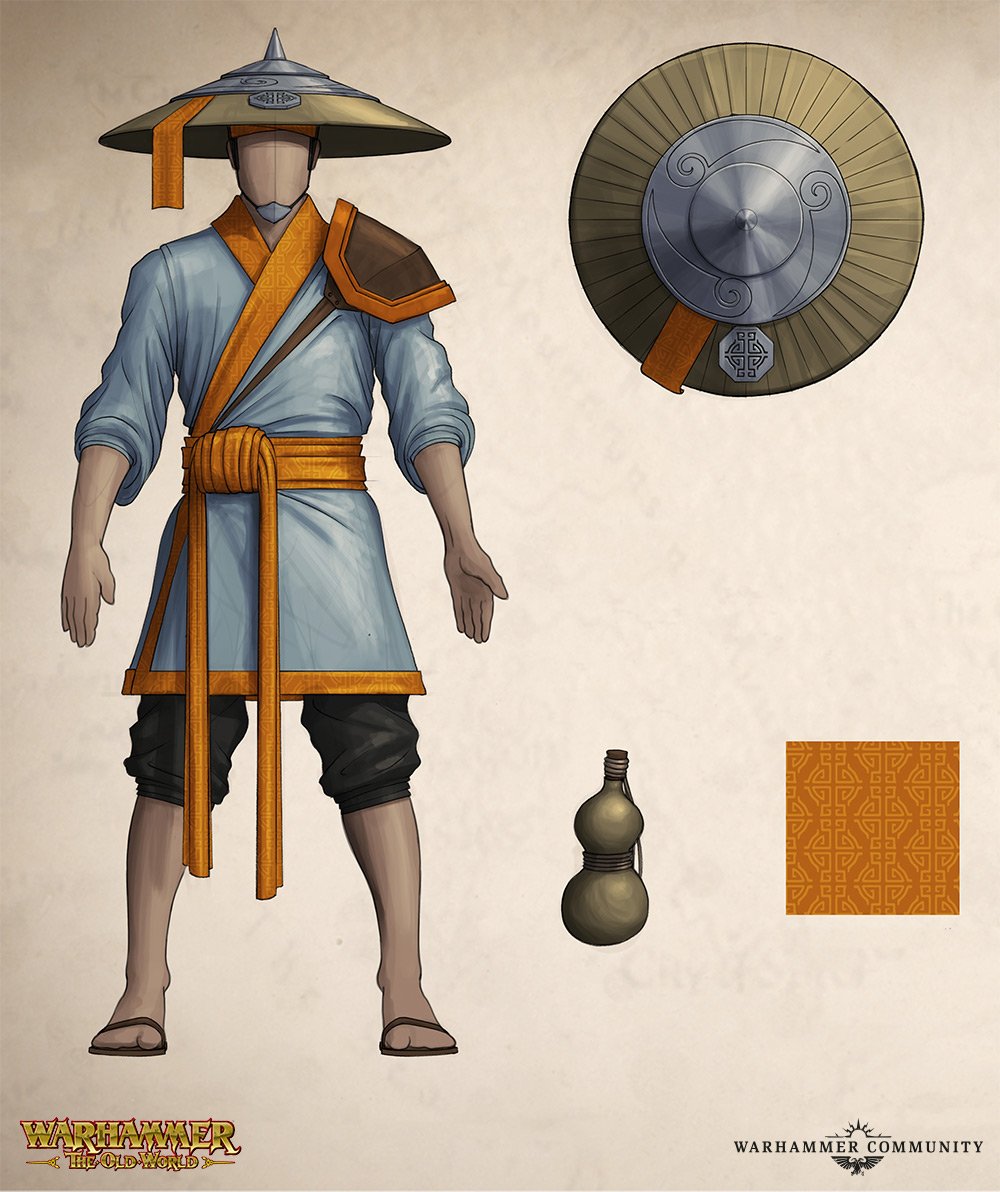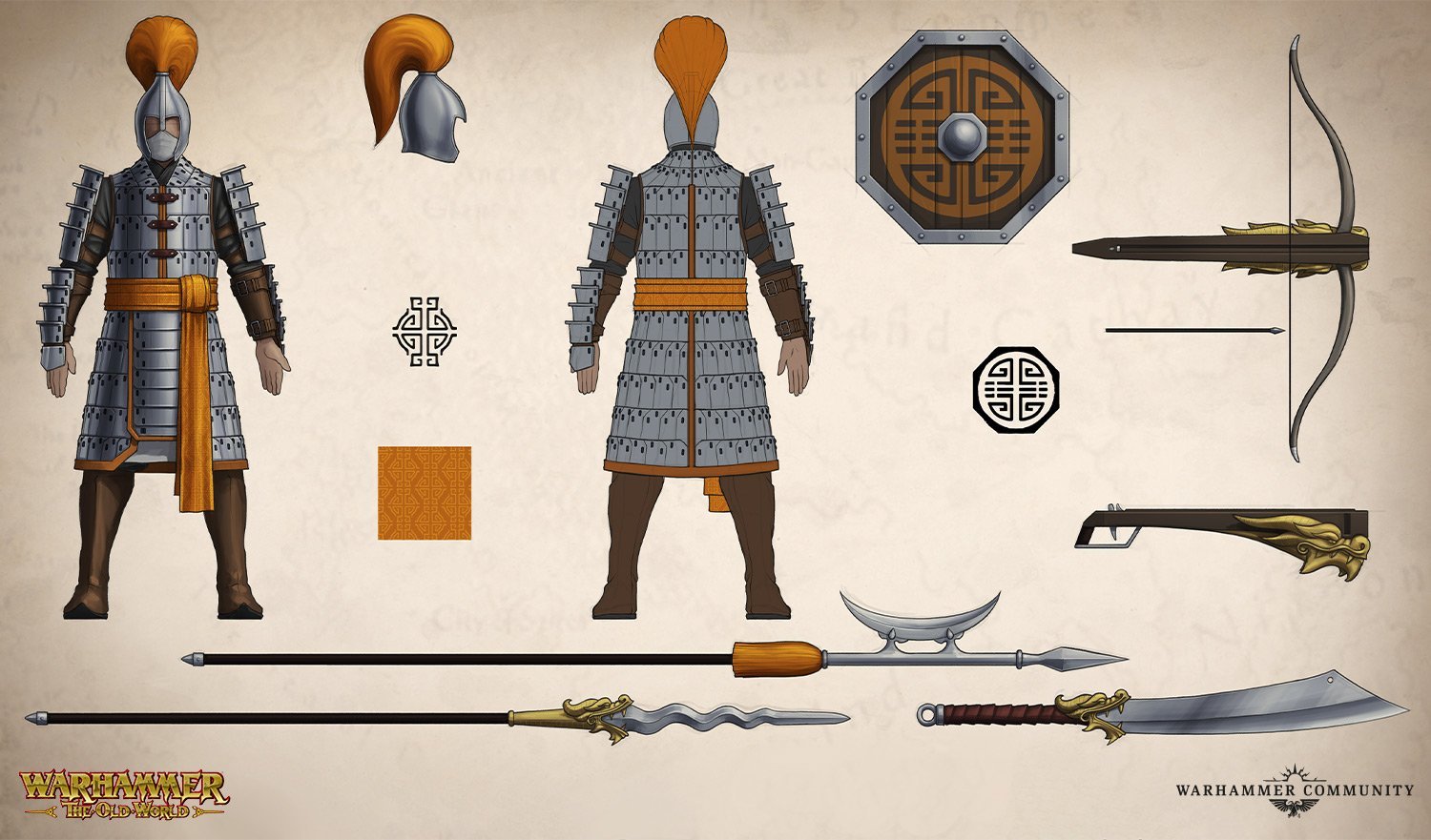 They look pretty stunning! We also got this REALLY cool tidbit about the creation process of the army of Grand Cathay:
"This iteration of Grand Cathay is a Warhammer Studio creation through and through. Everything from preliminary concept sketches and special character design to how the army performs on the battlefield was established by the same teams working on the wider Warhammer settings.
In fact, the Warhammer Studio went so far as to establish each and every unit for use on the tabletop, including stats and special abilities. These numbers were then expertly translated and transposed by the technomancers at Creative Assembly, who deftly wove them into a rich campaign in this never-before-seen part of the Warhammer world."
Those stats and special abilities they mentioned are written for use with the 8th Edition of Warhammer Fantasy. Which means there is an entire Army book worth of rules for the Grand Cathay Army! This is also further confirmation that Creative Assembly was using 8th edition as the baseline for the Total War: Warhammer series (which, duh, it's been pretty obvious). For more info on the creation of this entirely new army here's an interview with Andy Hoare:
This is such a cool looking army with a ton of unique and interesting units. And I can't wait to see them in action in Total War: Warhammer III. Oh – and yes, Tzeentch is ALSO getting some attention as you probably saw in the trailer…but that's for another time.
So…Does this confirm a Grand Cathay Army for the Warhammer: Old World project? We sure hope so!