Next week sees the pre-order release of a wave of squig-riding new orks. From tramplasquigs to painboss, you'll be chanting Ere we go! Ere we go!
Orks in 40K are, as you might imagine, da best. They love a good fight, love to go fast, and love to be furious. They are, in their own strange way, all about family. And if that sentiment is good enough for a 10-movie franchise, it's more than good enough for an entire army in the grim darkness of the distant future. So it works out that next weekend's pre-order releases are all about the Orks, most of whom are riding atop some kind of slavering, squiggly beast.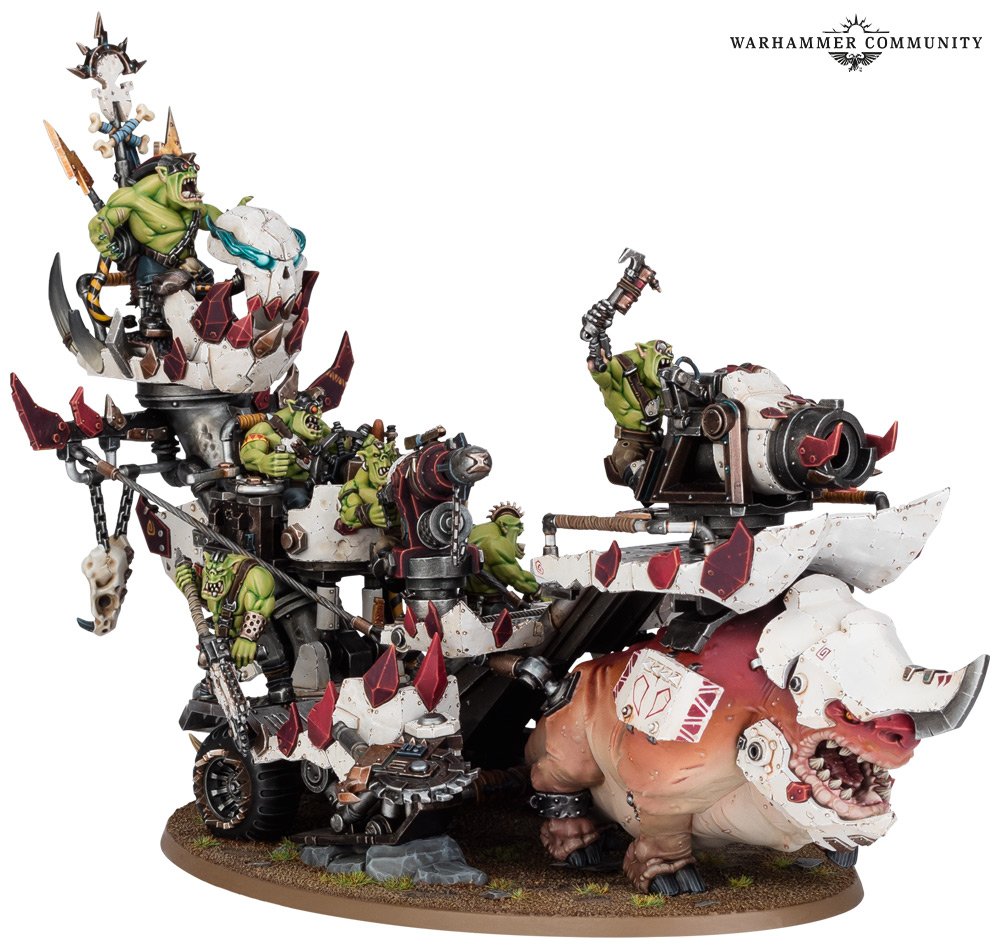 And it all starts with the amazing new Kill Rig. Battlewagons are cool and all, but have you ever strapped a bunch of weapons and armor to a tramplasquig, outfitted it with a parapet for a Wurrboy to blast psychic energy from, and then set the whole thing loose upon your enemies? If you answered yes to that question, hi acclaimed director George Miller, Fury Road was incredible, can't wait to see what's next for you.
But there's more.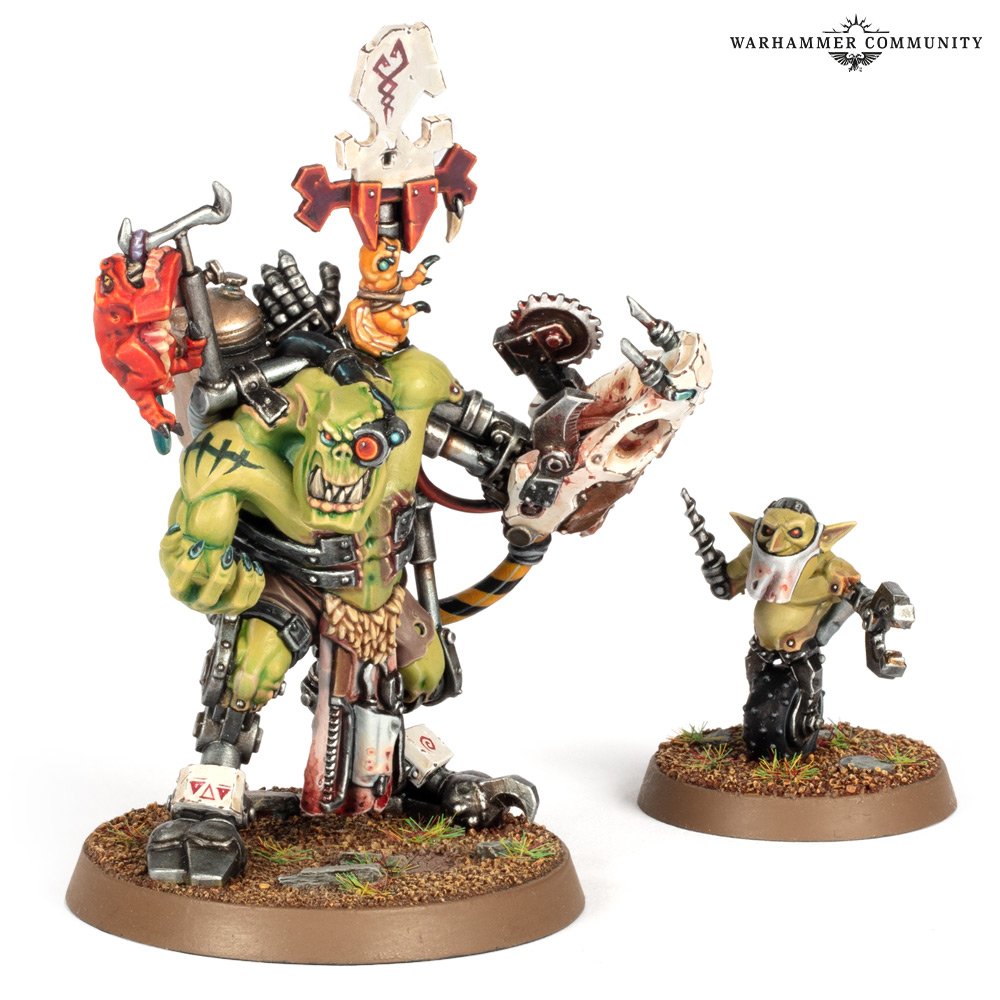 When your orks are downed, the Painboss is there to pick 'em right back up, slap some machinery on 'em and get 'em back in the fight. And this one comes with a Grot Orderly who's been upgraded with a gizmoduck style wheel to move even faster.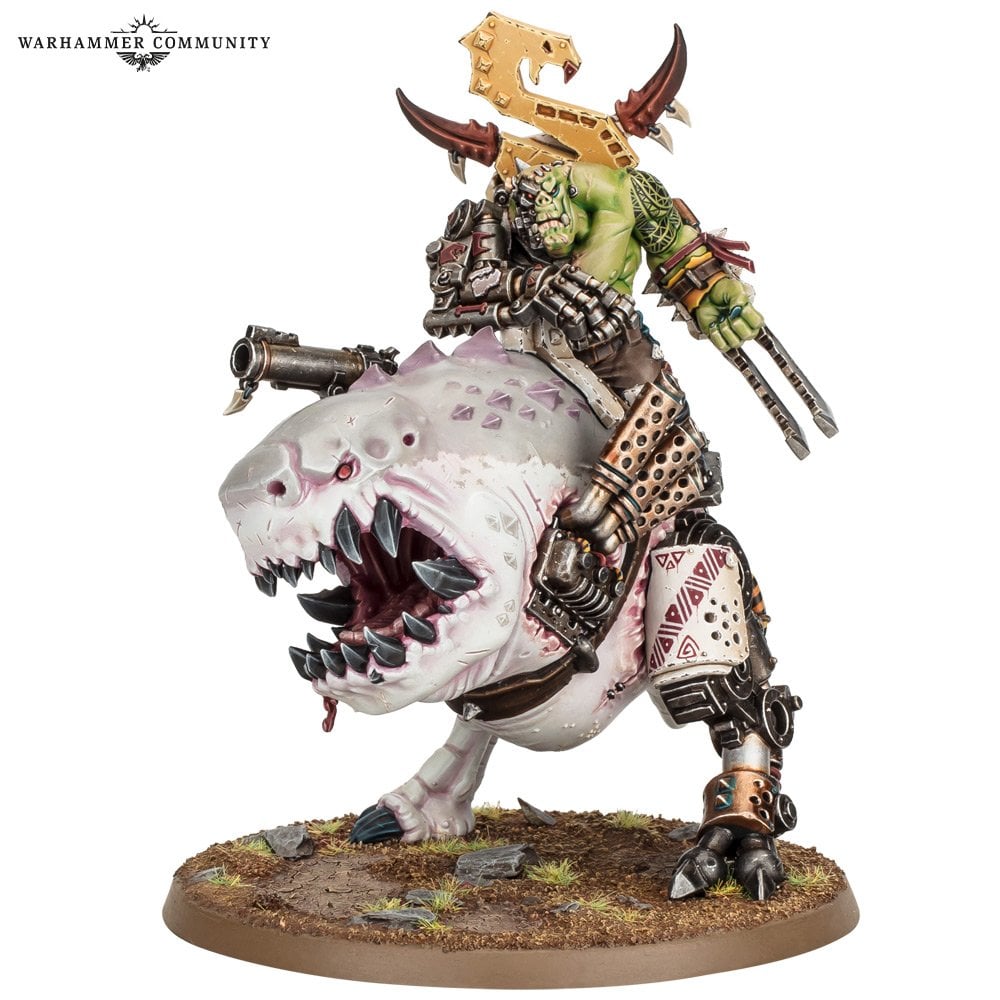 Not enough for you? Well how about the infamous Mozrog Skragbad? The biggest and baddest Beast Snagga ever. He rides into battle on Big Chompa, a great white squigosaur, and is as much machine as he is ork, after receiving a number of cybork upgrades following his ordeal with the digestive tract of a goliath gutmaw.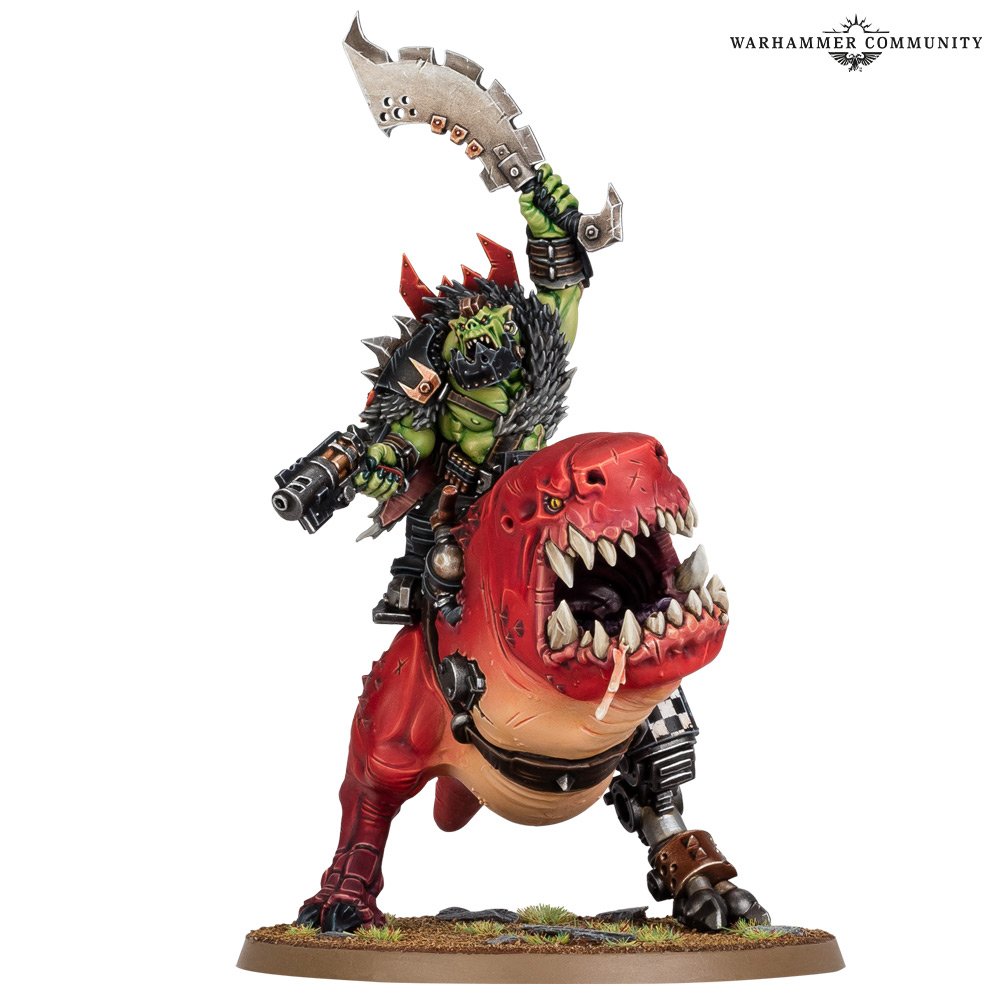 If that's too much ork, you can always just make a generic beastboss on squigosaur instead. Either way, all of these minis are amazing, and up for pre-order next weekend.
Which squig is the best squig?