Y: the Last Man's latest episode takes on the first dream sequence and builds on more relationships.
The fourth episode of Hulu/FX's series Y: the Last Man gives us a closer look at the Brown kids. A follow-up to the three-episode premiere, the show also introduces us to another group of surviving women.
Moving away from the troubles in Washington D.C., this episode focuses on the Brown siblings. Yorick & 355 struggle to adjust to each other's presence, while Hero & Sam's relationship gets a little more complicated.
Yorick & 355
The Last Man comic book features several pop-culture themed dream sequences. Most of the dreams are had by Yorick, and later Beth, but our first dream sequence features 355 as a cocktail singer, and the dream clearly gets under her skin.
Two shadows hang over the pair: one of them 355's willingness to take lives in order to protect Yorick's identity. Through the beginning of the episode, Yorick expresses his judgement rather passive-aggressively, bringing up the two soldiers flying the sabotaged helicopter at the end of episode 3.
There's an awkward exchange between the two when 355 finds a nearby river to wash their clothes in. Within the scene, it feels a little strange, but I expect it's laying groundwork for another element of the comic book.
Let's just say that 355 may be aiming to help Yorick work through his own psychological hangups about his sexuality. Hopefully the show will do so in a way that members of the BDSM community don't find so problematic…
Later, Yorick claims to be attempting to keep her body count low when he reveals himself to two foragers in the woods. When the two women discover their campsite, 355 attempts to diplomatically send them on their way. As she reaches for her gun, Yorick barges in with a stick, once again having minimal regard for his safety.
We get our first view of a post-event open-air market, where women trade necessary items. While 355 is buying a bike, we're introduced to the wives of the local fallen state patrolmen. The women are clearly offering protection in exchange for extorting the women selling supplies.
During this time, Yorick thinks he sees Beth. He impulsively goes to follow her, putting himself in a dangerous situation. After 355 comes to his aid, he realizes that his flippant choices negatively affect women as much as 355's tactical decisions.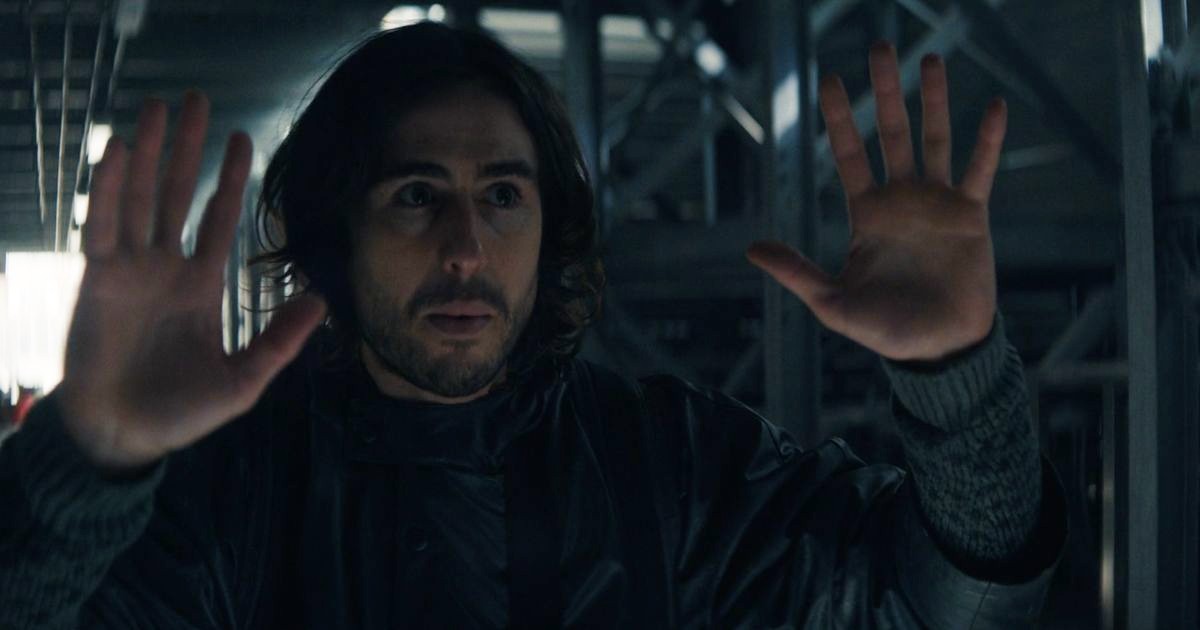 The exchange between them quickly gets to meat of their differing perspectives. 355 doesn't sugarcoat things; unlike Yorick, she blankly confronts him for his recklessness. She tells him that his privilege allowed him to believe that he was the center of the world, and now that he actually was, his apathy is irresponsible.
At the end of the episode each makes a move to reconcile. Yorick performs a few card tricks for 355, and Three-Fifty offers to help Yorick find Beth after they've located Allison Mann.
Hero & Sam
At the end of the third episode, Sam begs Hero to put aside her differences with her mom and take him to Washington DC. Believing that the capitol will have more resources – including testosterone. This episode catches up with the pair on their journey as they stop to rest inside an abandoned house.
It's clear from the off that Hero is dragging her feet, while Sam is eager as his supply of T runs low. When the two find a car, Hero's apprehension about seeing her mother goes into full sabotage mode. She convinces him to stay in the house for the night so they can rest.
That evening, the two smoke a joint and Hero almost tells Sam that she murdered Mike. She remarks that she told her mother about the illicit affair, and her mother's response cuts to the quick of Hero's character flaws. She doesn't have regard for life that isn't her own.
The next morning, Sam finds the car out of working order– he's angry, but he doesn't seem surprised. Later, as the two are scavenging an old pharmacy for supplies, they come across Mackenzie and Nora.
Mackenzie's wounded leg is infected, and Hero offers her the pair her EMT services and a place to stay. Later that night, Hero tells Nora that Mackenzie will need antibiotics. An exchange between the adults reveals that many major cities have set up camps for people who don't have a place to live, and supplies are even harder to get in these collectives. She mentions that she's susceptible to mugging as well. When the group go to exchange names, Hero gives Nora fake names.
Sam excuses himself and goes to bed, followed quickly by Hero. She nuzzles up to him, telling him that they could have a good life living in that house. The two kiss, but Sam pulls away and seems angry at himself for kissing her.
While it's not addressed, it certainly seems like Sam knows that Hero uses sex and relationships as another method of self-sabotage. Sam asks her what happened to the car, but she's silent… they both know what happened.
Meanwhile, Nora is pacing around outside when she sees women ride in on horseback. She attempts to flee, but the women catch up, barging into the house and holding everyone at gunpoint. They criticize Sam for choosing to be a man in this work, and a transphobic exchange raises tensions.
Nora, thinking quickly, hears that there's one of their party that's injured. She tells them that Hero is a doctor, which Hero uses as a bargaining chip to keep the women from executing the rest of the group.
Blindfolded, they're taken to a different location so hero can attempt to save their fallen friend. Their leader, Roxanne (played by Missi Pyle) enters and shoots the injured girl on the table. When her sister protests, Roxanne remarks that it was mercy. Hero confirms that she couldn't do much for her, and Roxanne insists they help Mackenzie, who can still be saved.
As a terrified Sam, Mackenzie, Nora, and Hero are led into a gigantic warehouse full of supplies (including live chickens), Nora gives Hero some expert advice. She urges Hero not to tell the women that her mother is the President. She also reveals that she recognized Hero from her days working in the White House.
Highlights
This episode, unsurprisingly, is a little plot and character filler after the breakneck pace of the first three episodes. While we're learning more about every character in this new world, the story appropriately revolves around the Brown kids' childlike narcissism.
It's not an accident that the central characters aren't necessarily likable. They aren't mean to be… at first.
The relationship between Hero & Sam relies on Sam facilitating Hero's selfishness, and we see plenty of that in this episode. Hero doesn't even acknowledge why it's so important for Sam to have access to T, or why he would need to keep a lower profile than she does. And while the audience screams it at the screen, Sam just gives Hero meaningful looks.
Yorick has started to confront his childish tendencies in this episode, thanks to both his circumstance and 355's ability to "get people where they need to be". But Hero still has the privilege of being mediocre. And it's unclear how long she and Sam will stay in their holding pattern.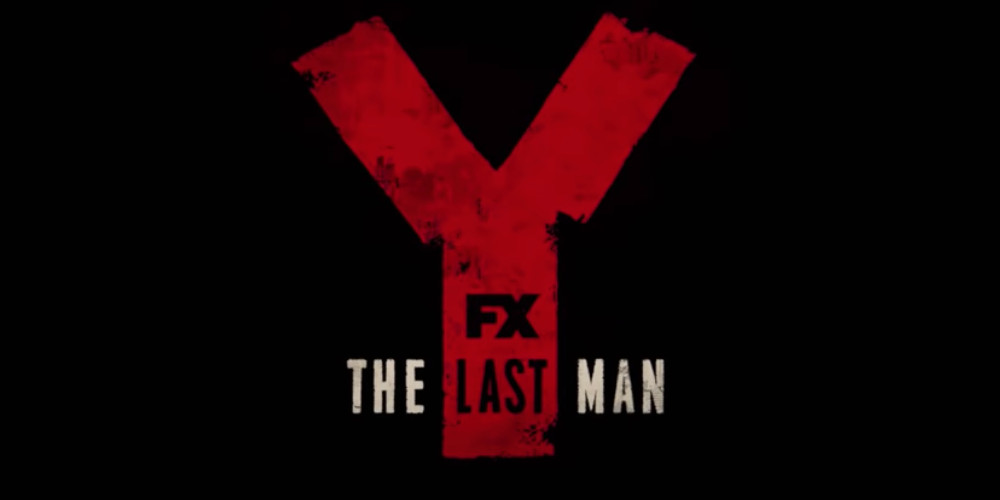 'Y: the Last Man' airs every Monday night exclusively on Hulu in partnership with FX'