'Black Adam' and 'Shazam! 2' Sneak Peeks Were the REAL Highlight of DC Fandome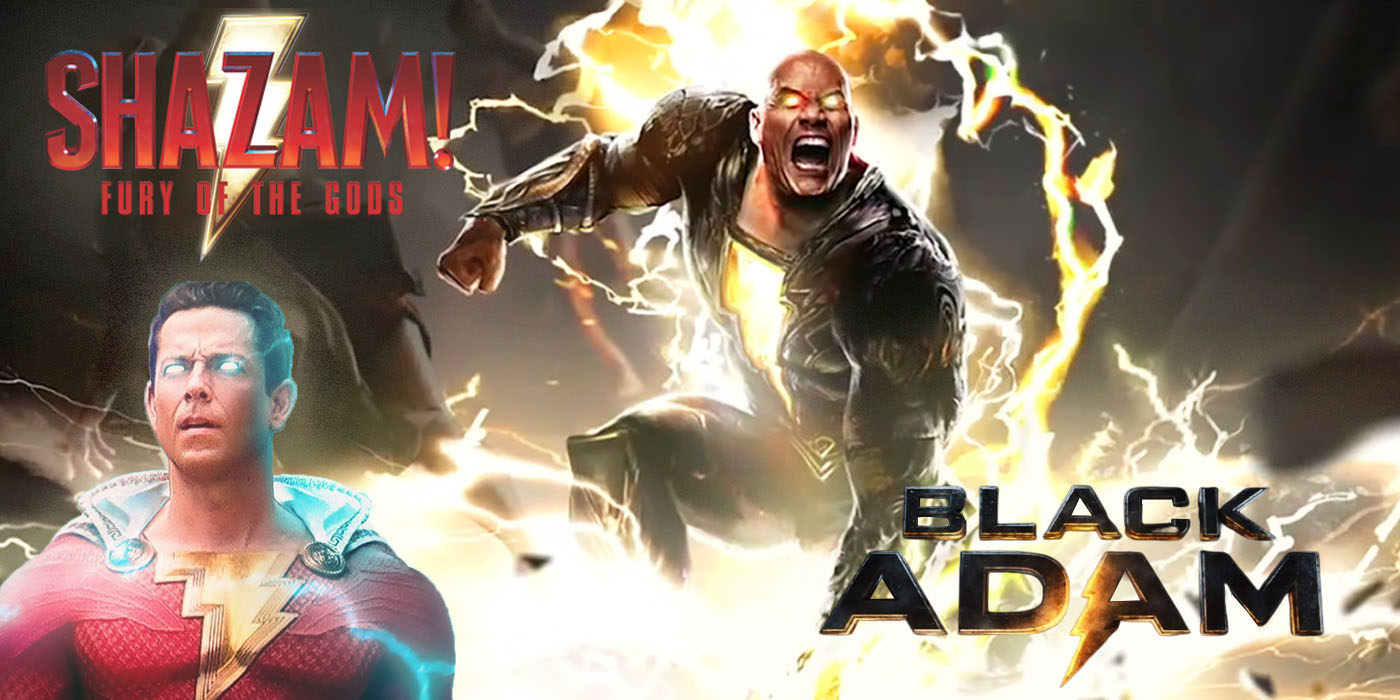 Between the sneak peeks of Black Adam and Fury of the Gods, fans of the mythological wizard and his legacy have plenty to buzz about after DC's Fandome event.
DC's Fandome bestowed upon us many gifts this Saturday. In a great display of the Wisdom of Solomon, DC delivered two of the most exciting features of the event– the sneak-peek trailers for Black Adam and Shazam 2: Fury of the Gods. Introduced by lovable stars Dwayne Johnson and Zachary Levi, respectively, fans of the Shazam family circle have a lot to talk about while we wait for each movie's premiere.
Say my name, say my name–
Courtesy of giphy
Black Adam Awakens
First, fans of the notorious anti-hero Black Adam got their first looks at his entry into the modern world, the ruins of Kahndaq, and teaser looks for DC's new on-screen super-team, the Justice Society.
The clip shows what we can assume is Black Adam being released from a kind of prison where he was banished by the wizard Shazam. Whether this crowd of armed explorers is on a high-stakes archeological expedition or their intentions are more nefarious, we don't know. But we do get a look at some dusty runes, and who doesn't love a good, dusty rune?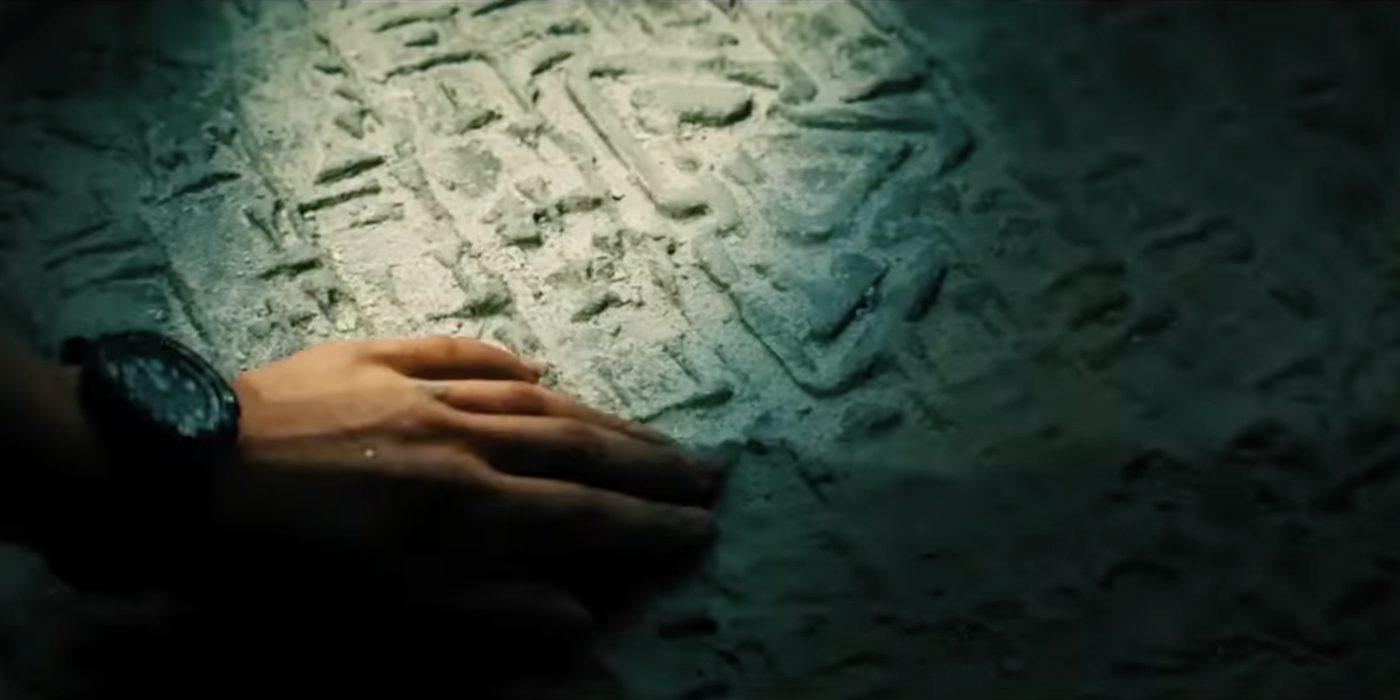 Those runes? They're likely from the city of Kahndaq, an ancient (fictional) country in the Middle East where Black Adam was born. When the wizard Shazam finds him worthy of an ancient-god-like upgrade, Adam breaks out of slavery and frees his people. Based on the film's concept art, this will definitely be a part of Adam's backstory on screen.
Back to the modern-day, one of these explorers has clearly touched a no-no item. There's a big explosion with lots of blue-white lightning– and at its center is a large figure in a black cloak. Clearly, Adam is not a morning person and quickly reduces an armed soldier to a crunchy skeleton. When the remaining soldiers open fire, Adam reaches out and plucks the bullet from the air.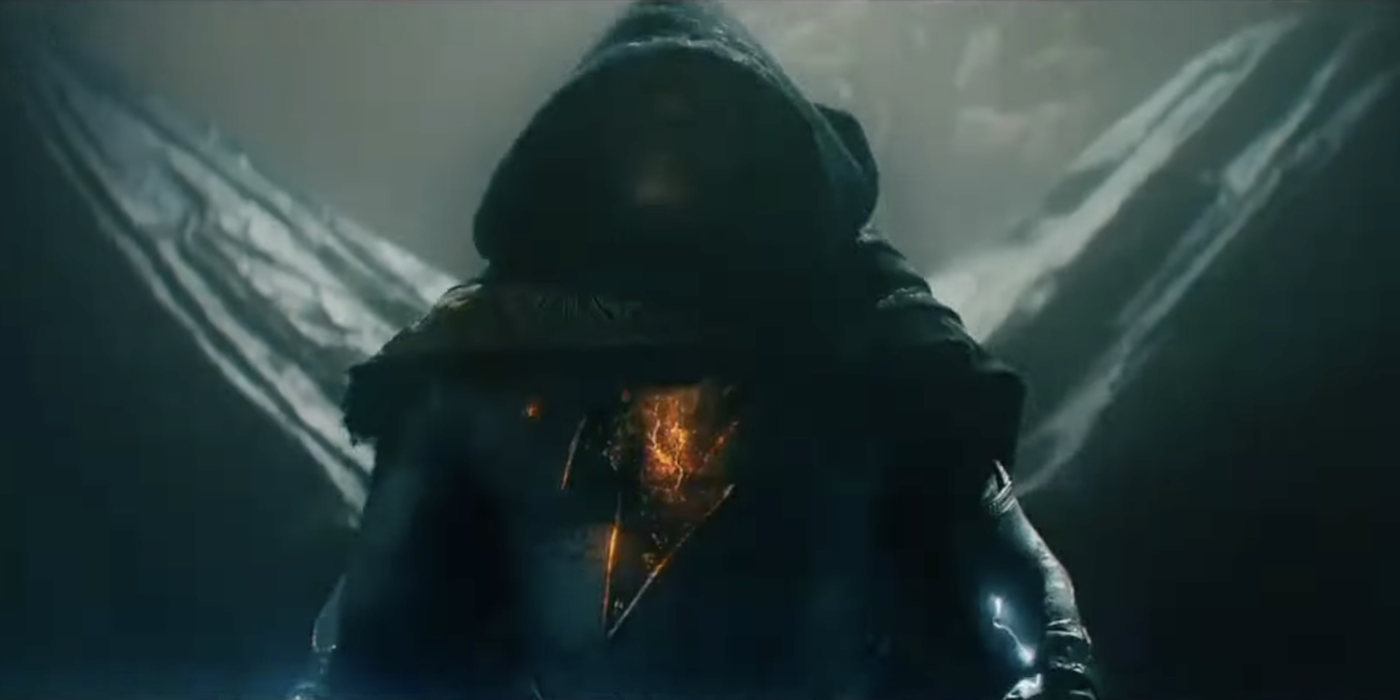 The Justice Society
In the comics, it's the team of wisened superheroes The Justice Society who are sent to handle the giant explosive energy blast that is Adam's return. But later, Adam actually joins up with the team. Although his strict moral binary causes him to butt heads with other members. While the trailer sequence may make it appear that Adam is doing real bad-guy stuff, there's a chance he could be teaming up with the legendary crime-frighting crew to defeat an unknown villain.
In the DC event, we also get to meet some of the other stars of the film who play other superheroes in the Justice Society. Pierce Brosnan lends his talents and perfect voice to one of DC's most powerful magical entities, Doctor Fate. He shares with fans the magnitude of production and promises several amazing action scenes that impressed even a former James Bond. Other actors shared his sentiment at being awed by the action-packed production. Aldis Hodge (Hawkman), Noah Centineo (Atom Smasher), Quintessa Swindell (Cyclone).
Shazam! 2: The Whole Shazamed Family
We also got to see behind the scenes of the highly-anticipated, maximum-fun set of Shazam! 2. And what a gleeful sneak peek it was!
Zachary Levi himself gave fans a look at the Shazam family in action. It's heartwarming to hear the off-duty superhero talk about the family spirit on set. These quick clips of the cast certainly make it look like a fun place to be. It's enough to make an ancient Wizard shed a tear!
Speaking of the Wizard, he'll also be appearing in the upcoming film– and we get to see him laughing it up with the rest of the cast and crew.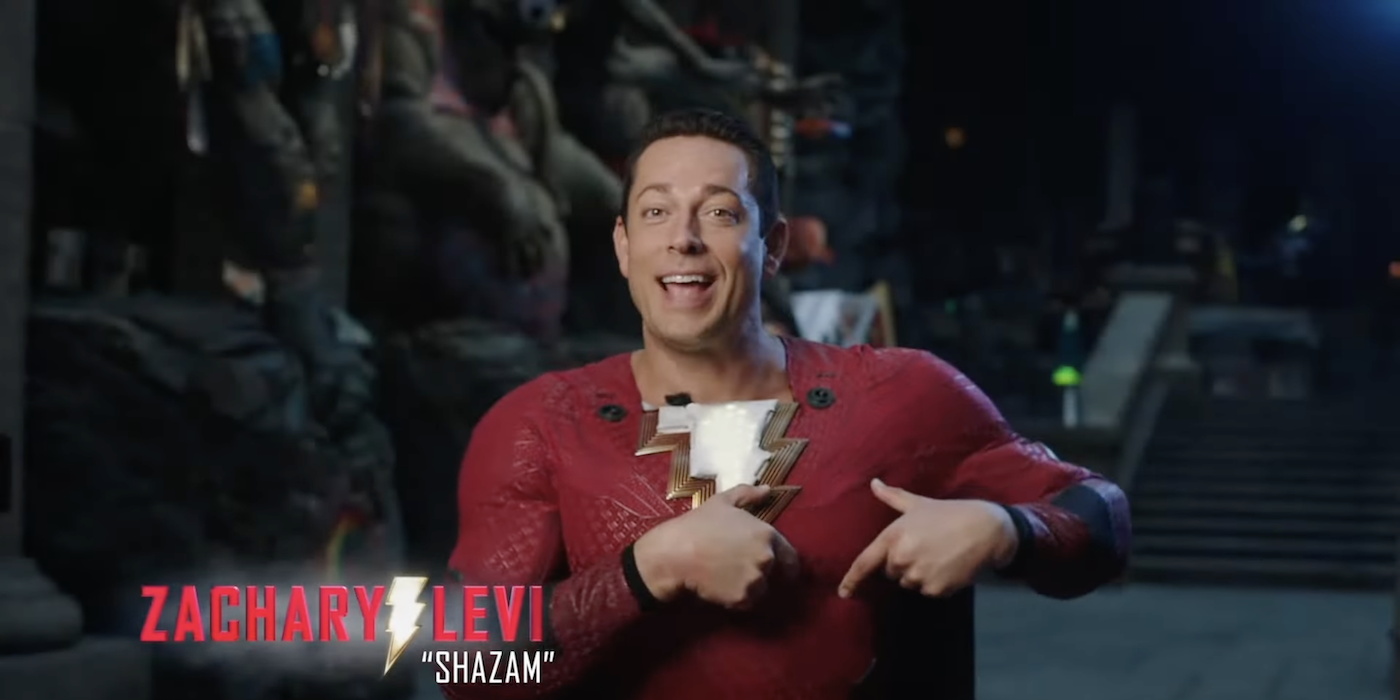 The sneak peek also revealed a couple of goddesses– and they're playing goddesses in the movie, too! Lucy Lui and Helen Miren will play Kalypso and Hespera, a pair of deities who covet the powers bestowed on these kiddos. Both actresses shared some of their experiences working on the set in the peek. And we also get plenty of footage of them having a good, hearty laugh on set.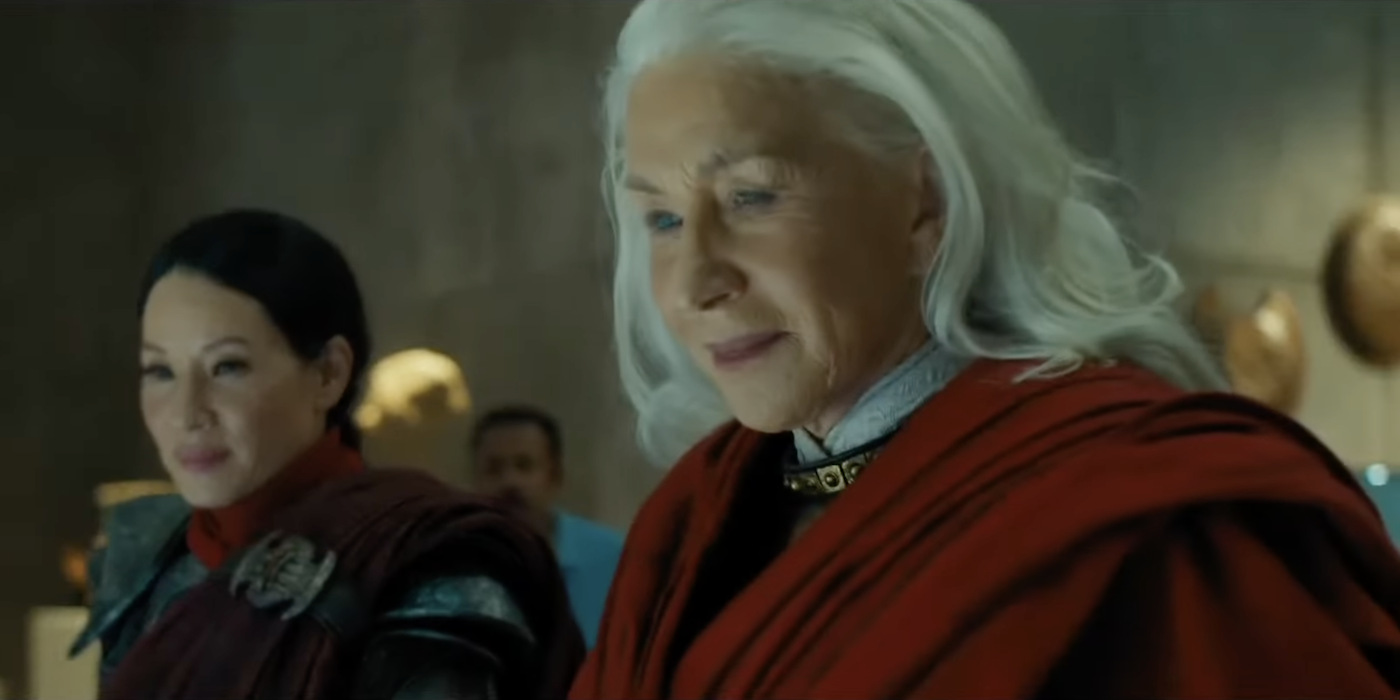 Fury of the Gods also looks like a coming-out party for more monsters! The first film gave us a look at the monstrous embodiment of the 7 Deadly Sins,  but our new monsters are certainly inspired by the mythology that our villainesses could be bringing along with them.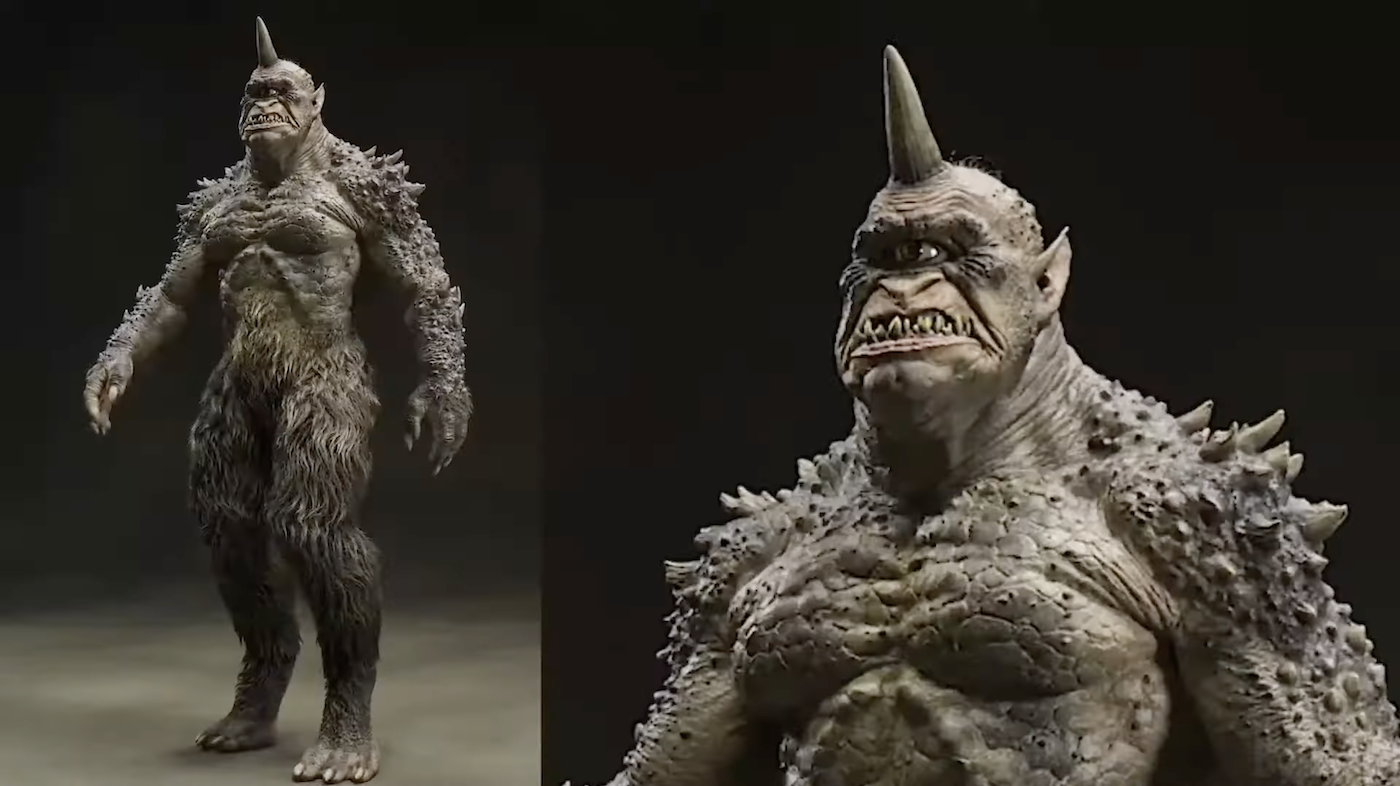 Are you excited for Black Adam and Shazam! 2: Fury of the Gods?  It feels like we've been fangirling over The Rock's Black Adam for eternity! And I can't wait to see Darla try to make friends with one of these gnarley monsters. If ever someone was going to tempt a monster to hug it out, it's that little girl.
'Black Adam' will premiere in theaters July 29, 2022. 'Shazam! 2: Fury of the Gods' will premiere the following year, June 2, 2023.