The multiverse of D&D is broad and varied. And with folks thinking about travelers of the multiverse it's time to look at how one spelljams.
There are many worlds in Dungeons & Dragons, and myriad ways to travel between them. One might travel through the timeless, starry mists of the Astral Plane. Or perhaps with planar magic, normally available only to the most powerful spellcasters. But if the recent Unearthed Arcana detailing the travelers of the multiverse has anything to say, soon players might be striking out on their own, even at lower levels as the captains and crews of plane-hopping vessels known as spelljammers.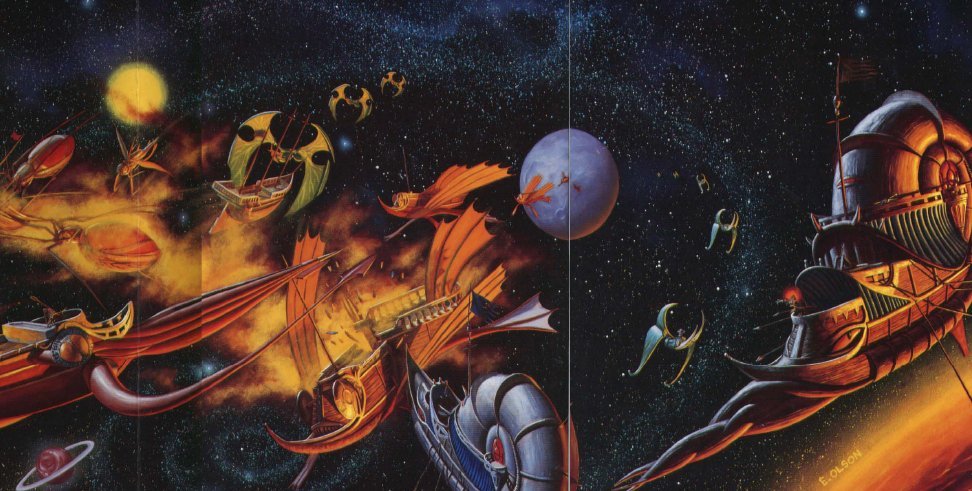 What is a spelljammer? In a nutshell, these are magically powered vessels capable of traveling great distances, and even capable of going between the planes. They are tricky to operate, requiring a magical captain's chair and helm, known as a spelljamming helm, to safely control them during the journey between worlds.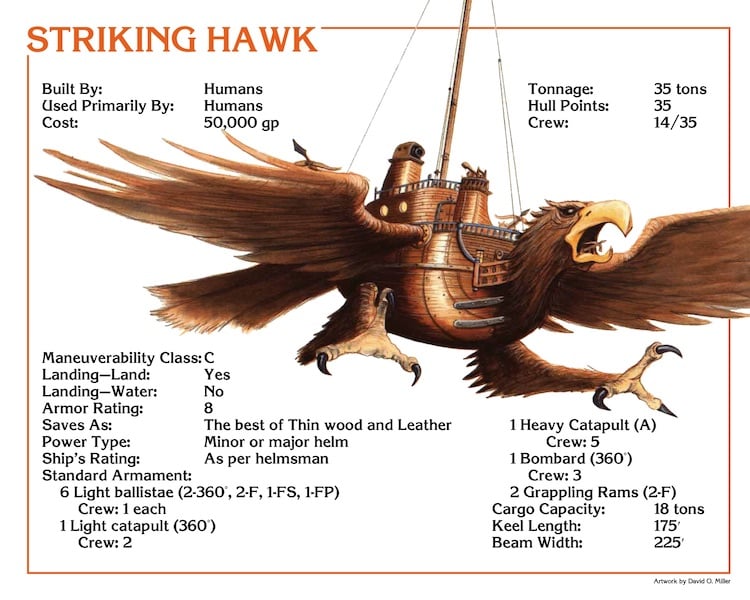 And while there are as many types of spelljammers as there are peoples in the multiverse, from Hawkships to Gnome Wheels, to the Nautiloids of the Illithids, they all contain certain common elements. For one, all ships possess fan-shaped sails, whose purpose was to harness the flow of the Astral Wind, sometimes known as the Phlogiston. Traveling in the Astral Plane is difficult at best, but these specialized sails help the ship move.
This, in combination with the magical propulsion system of a spelljammer allow most ships to reach extremely high speeds, with the fastest vessels reporting speeds upwards of 100,000,000 miles per day–enough to travel from a world like Toril to its moon, Selune, in just over an hour. Or to reach Faerun's sun in about two days.
These high speeds, known as "spelljamming speeds" are impossible to maintain near any large object, or a plane with gravity, or inside of an atmosphere. And not just "a planet's gravitational sphere" or anything. But the large object could be anything, even a certain sized spelljammer. Any time a vessel draws near an object of at least 10 spatial tons (a measure of the volume an object takes up in space) or more, the vessels immediately decelerate to much slower speeds, determined by the ship's size, helm quality, and piloting skill.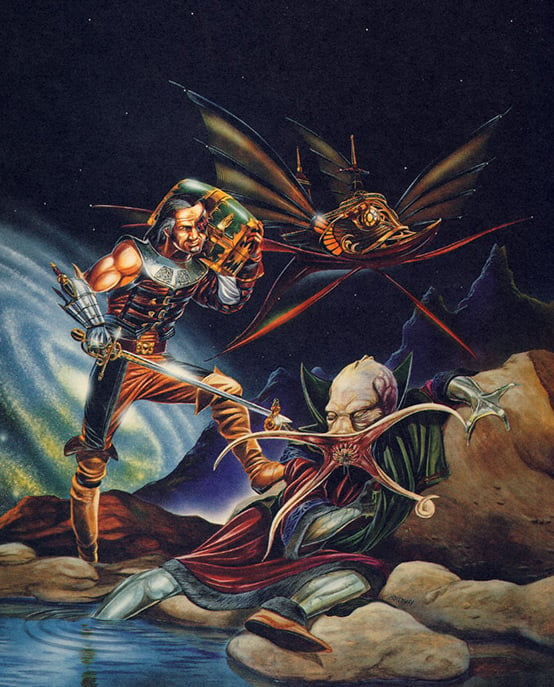 Spelljammers have been around for some time. On Faerun alone, ancient history describes encounters with spelljamming vessels–including an incident in the Second Age of Calimshan in which three beholder colony ships were believed to have crashed into the Alimir Mountains. Other myths of "chariots in the air" and "monstrous flying birds and insects" align with common qualities of spelljamming craft.
Even the infamous Dungeon of the Mad Mage is home to spelljamming vessels which deliver supplies to Githyanki, occupying an asteroid far above the world of Toril.
Whatever shape your spelljammer takes, it can take you far away to worlds beyond your imagining