This new Rumor Engine is ready to scratch that itch and probably a whole lot more.
It's Tuesday and you know what that means. Time for another look at a future release from the Rumor Engine! This one is pretty interesting and I think we might know what it is…but for now, take a look before we start theorizing:
"The Adeptus Mechanicus have seized the blessed Rumour Engine this week, and have applied their most advanced cogitators to divining the meaning of its messages. Unfortunately, those machines are thousands of years old, so the best they could get is this:"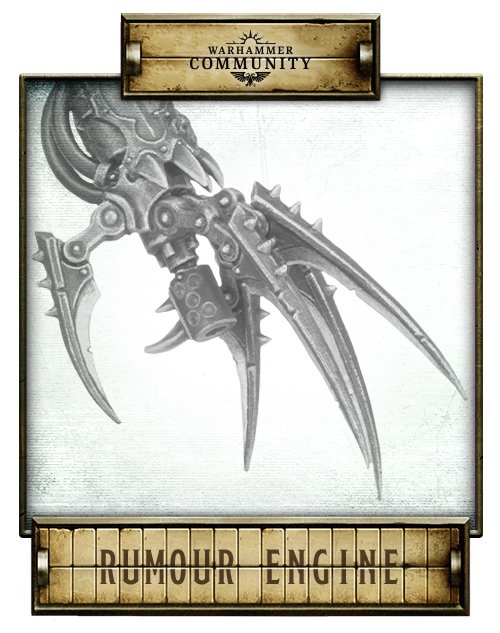 That's a claw alright. Perhaps of the Lightning variety? And is that a built in flamer of sorts? Okay…back up a second. There's only one person that has one of those and they work for Chaos. In fact, that claw sure does look spikey…if the glove fits, well, you know what that could mean.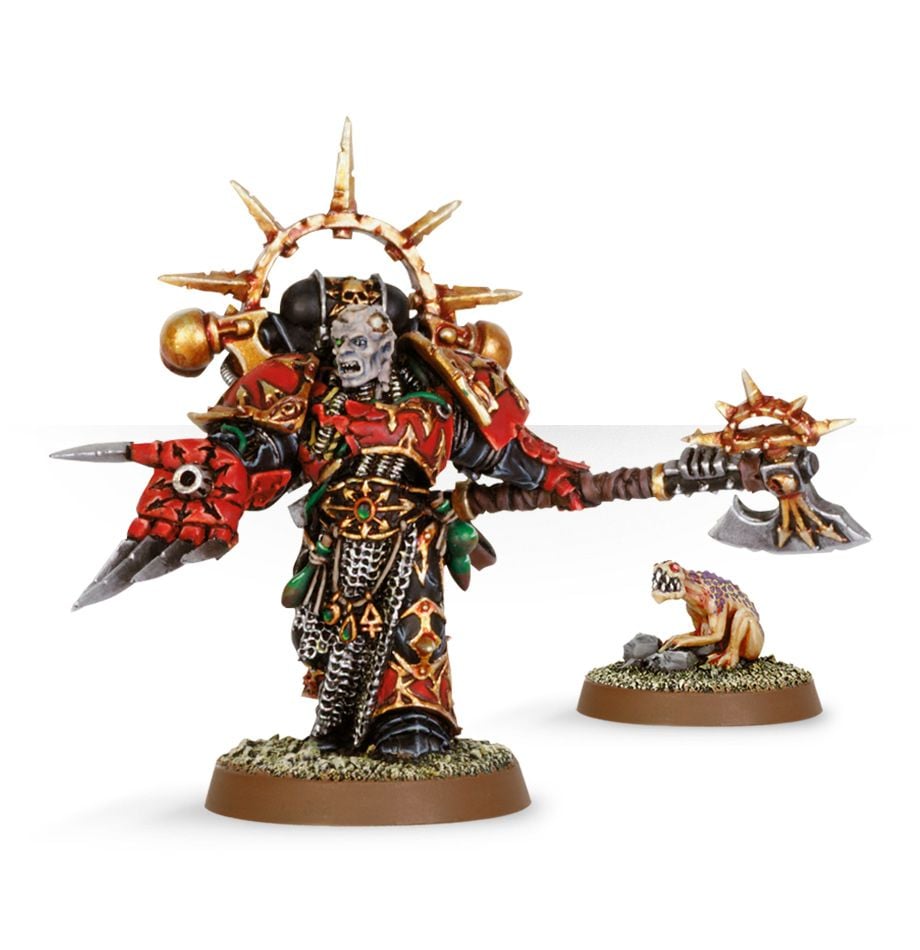 On one hand, the equipment fits. On the other hand…it's the other hand! The image from the Rumor Engine is clearly a left hand and Huron Blackheart's uh…"upgraded" hand is his right. I don't suppose the image is inverted some how. Or maybe it's not and this is something/someone completely different. If it IS someone different I think we're about to see some sweet Huron Blackheart conversions because he sure could use a new model.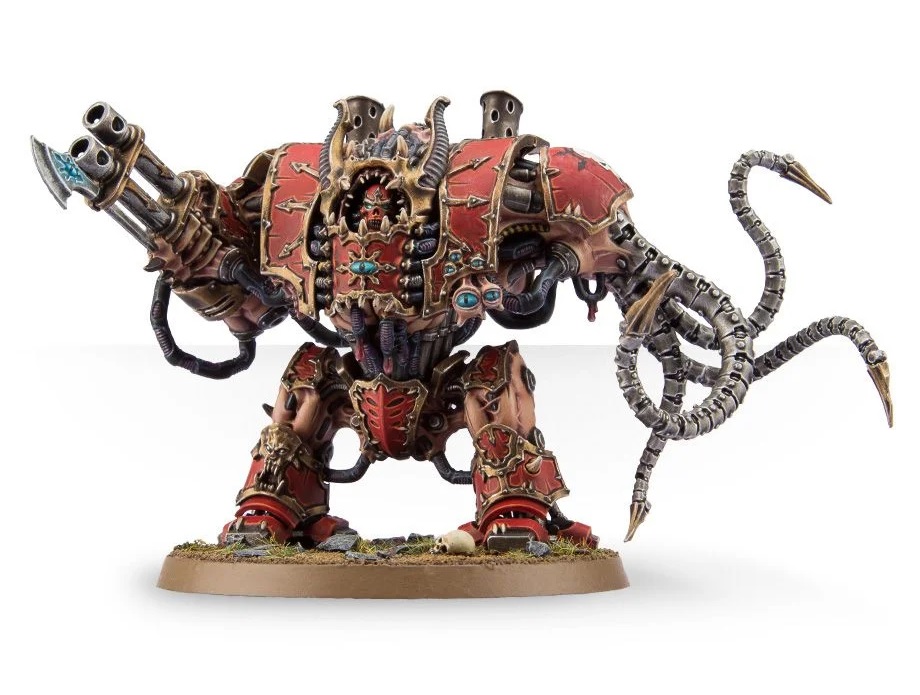 Another option is that this could be an alternate hand/arm for a Chaos Hellbrute. Not that they need a new model (compared to some of the other models in the chaos line). That said, they don't have a "Lightning Claw" option so this could fit the bill.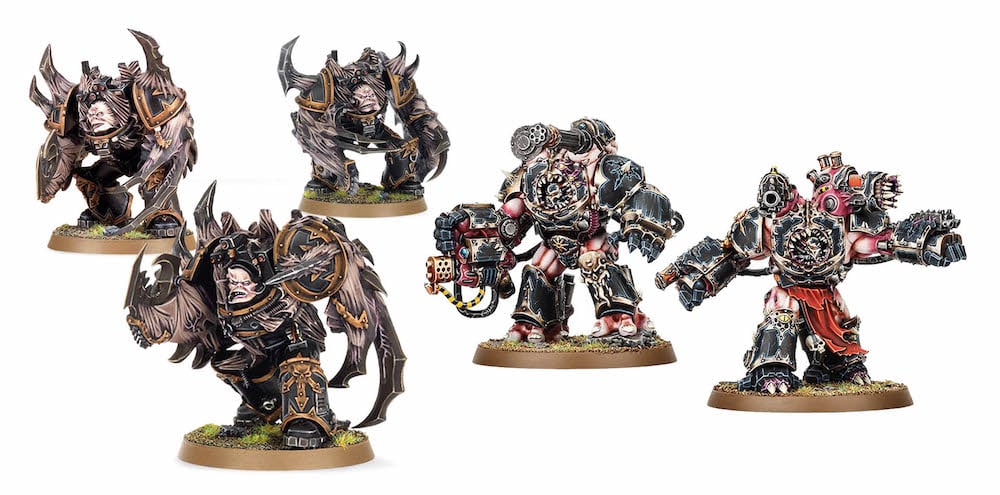 Another option could be a new model for the Obliterator/Mutilators. We're still waiting for those Obliterators to get solo release and it would make a lot of sense for GW to make a combo kit for them and the Mutilators at the same time. That claw seems like it could work for them, too.
It's hard to gauge the scale of the claw but I'm hoping it's for something cool and chaosy! I guess we'll have to wait and see but in the meantime, you can play the game and guess along with the rest of us! Drop us a line in the comments and let us know what you think it could be.
Something Chaotic this way comes…