McFarlane Toys and Games Workshop have been cranking out some awesome Action Figures – here's 5 more we'd love to see get made.
First, there was the Primaris Marine. And then there was the a Necron, a Sister of Battle, an Ork, and even a Genestealer! If McFarlane Toys can do those justice (and they totally have) then we've got a few more options we'd love to see get the Action Figure treatment!
Chaos Marine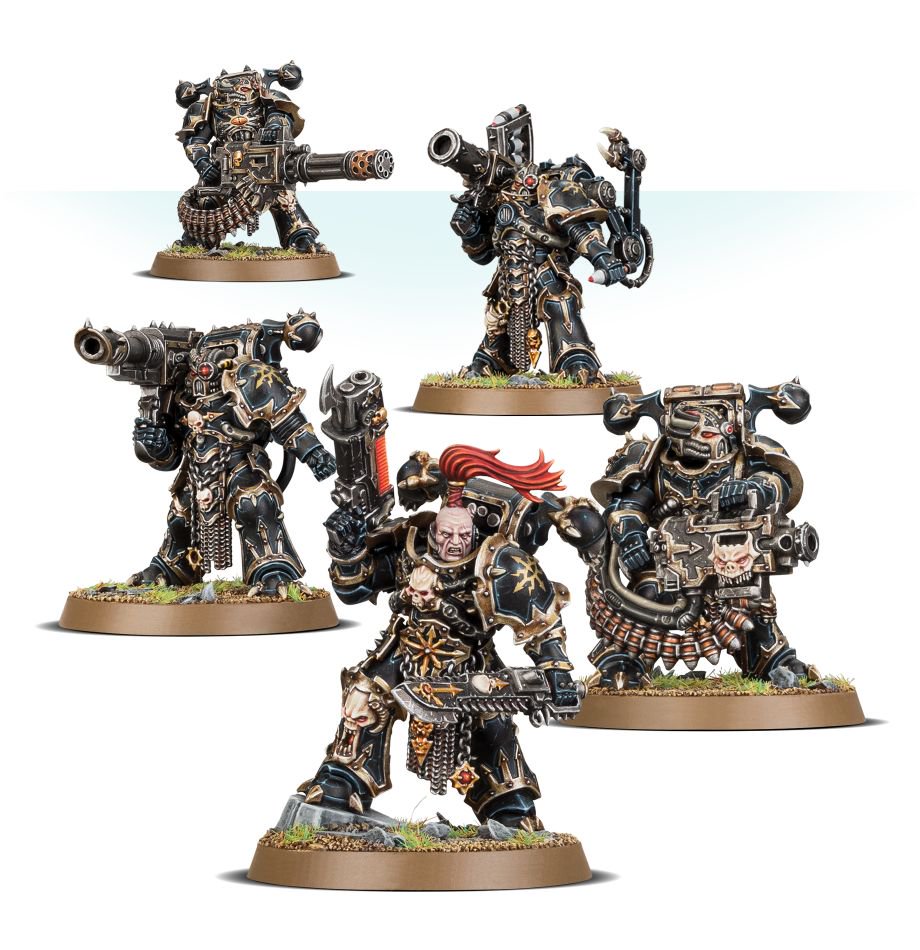 There are so many options to choose from for a Chaos Marine. And honestly, I think McFarlane could do some pretty impressive stuff with them in their chosen scale. Imagine a Chaos Marine with a Heavy Weapon. Or a Chaos Terminator! Or a Raptor! Seriously, pick any Chaos Infantry unit and make one and you'd have a winner. And don't even get us started thinking about how awesome Chaos Cult Troopers would be as Action Figures.
 An Imperial Guardsmen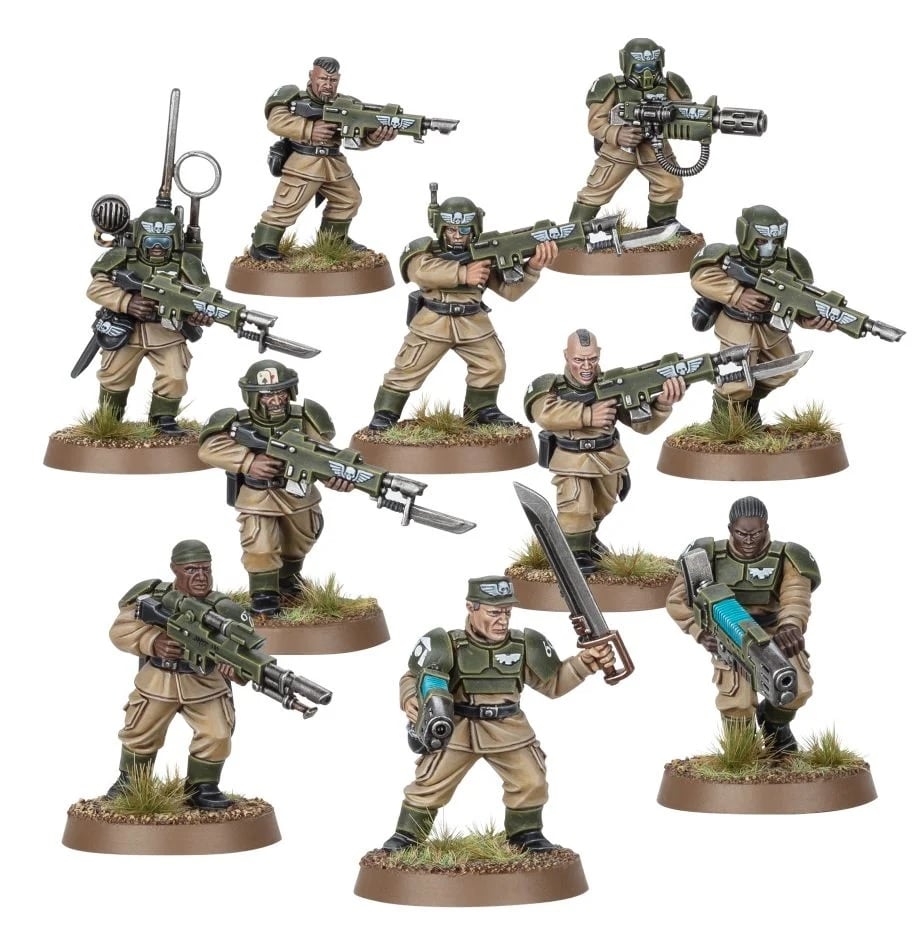 A Cadian Guardsman would be great! Think of all the weapon options you could give them. It would be interesting to see if they would be slightly shorter than some of the other counterparts or if they would still be the same height as a Primaris Marine. In any case, we'd love to see a full unit done up in Action Figure scale!
Aeldari Aspect Warriors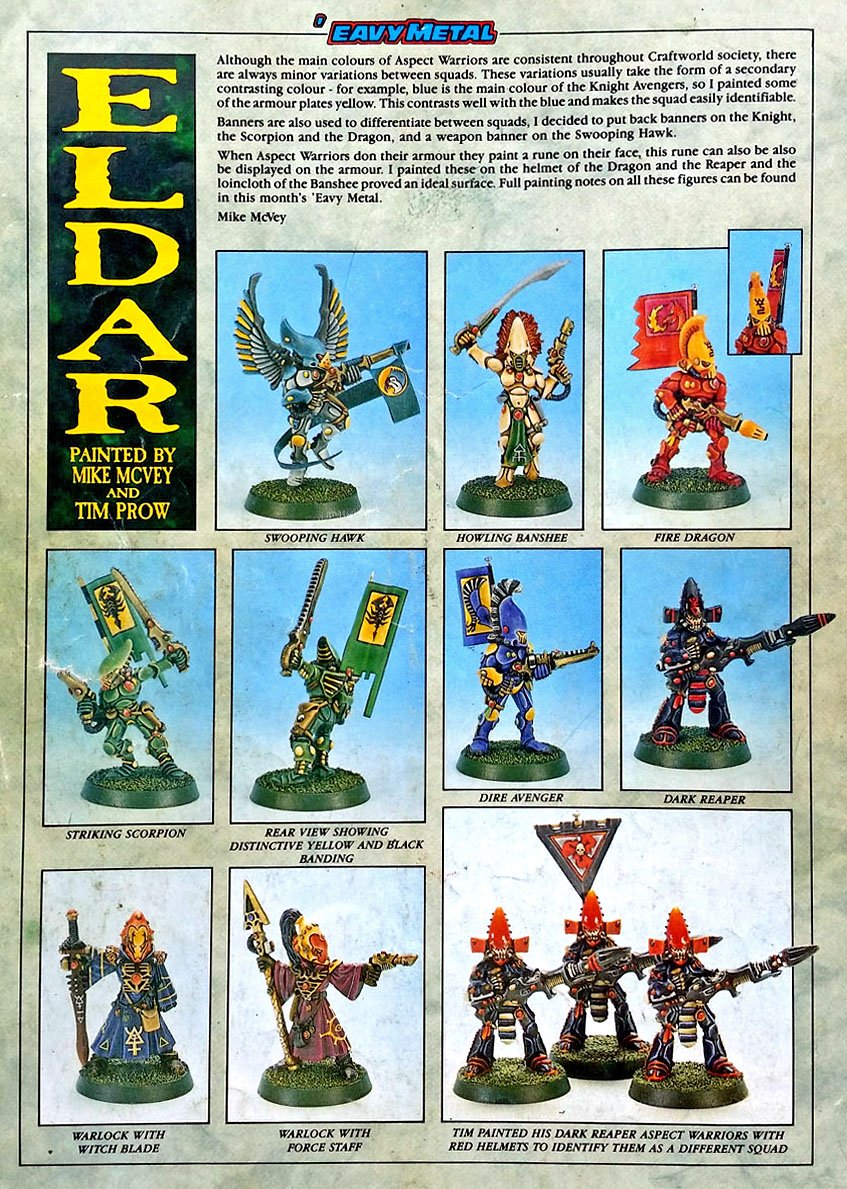 Seriously – pick one. Again, ANY of them would look great – and these are the old models. Imagine the new Banshees or an updated Striking Scorpion as an Action Figure! You really can't go wrong with any of the Aspect Warriors as an Action Figure.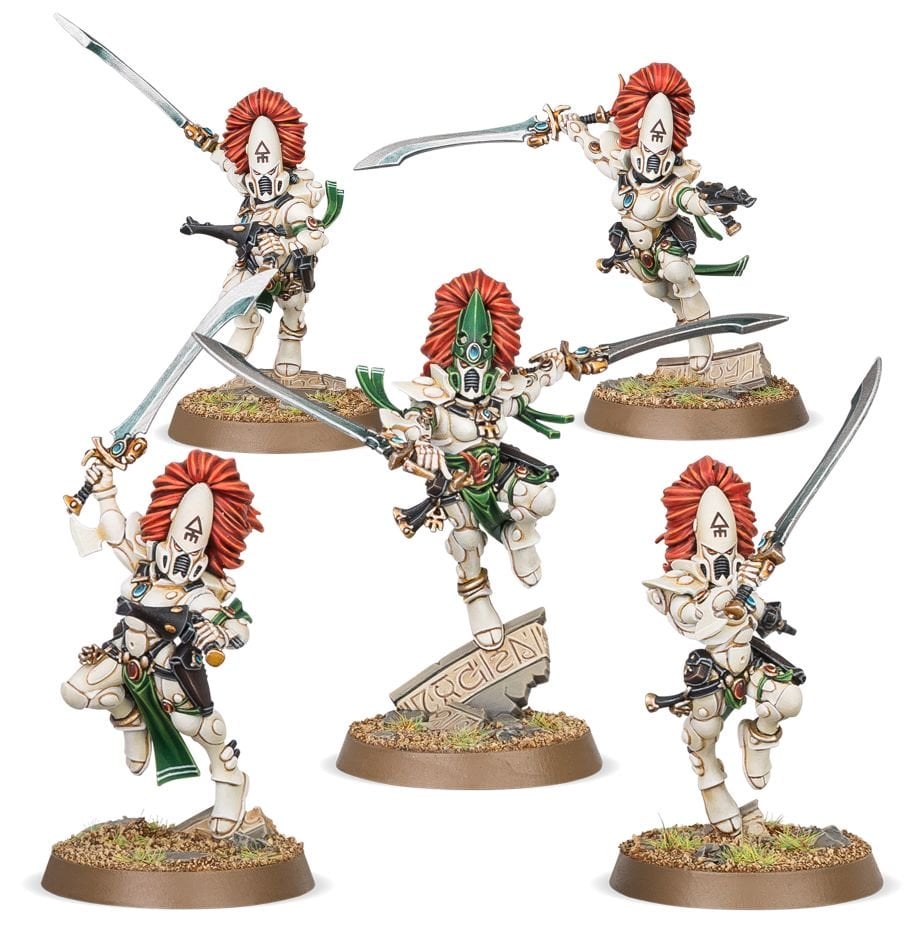 Yeah, those would look amazing.
Incubi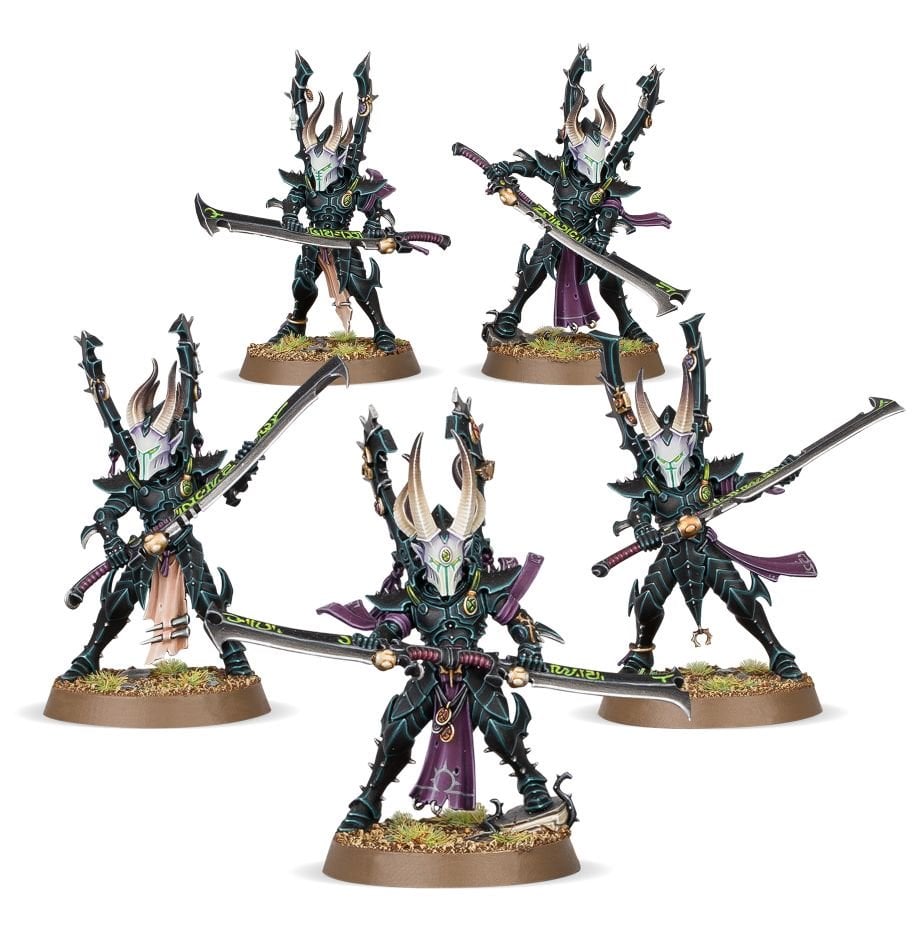 The Drukhari are another range that would lend itself well to Action Figure size. The Incubi would be quite striking with their blend of strength and grace…and pokey bits. Honestly, I just like to see one of their blades in Action Figure Size – the thing would be like 5″ to 6″ long! And the double length one would easily be as tall as the figure itself.
T'au Fire Warriors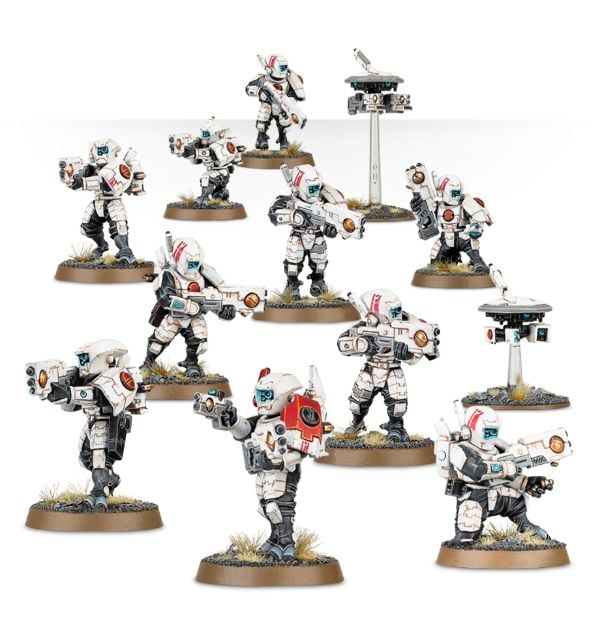 McFarlane could seriously go nuts with the T'au. A Fire Warrior would be a cool start – maybe with a Drone as well? But can you image a Stealth Suit in Action Figure size? Or a cool character like Commander Farsight? Or what about a Kroot Merc?! Let's get really out there because if they can bring a Nob and a Genestealer to that scale, why the heck not!?
The doors are wide open – what miniature would you like to see get the Action Figure Treatment from McFarlane next?