LEGO Star Wars 'Terrifying Tales': Must-Watch or Mynock Droppings?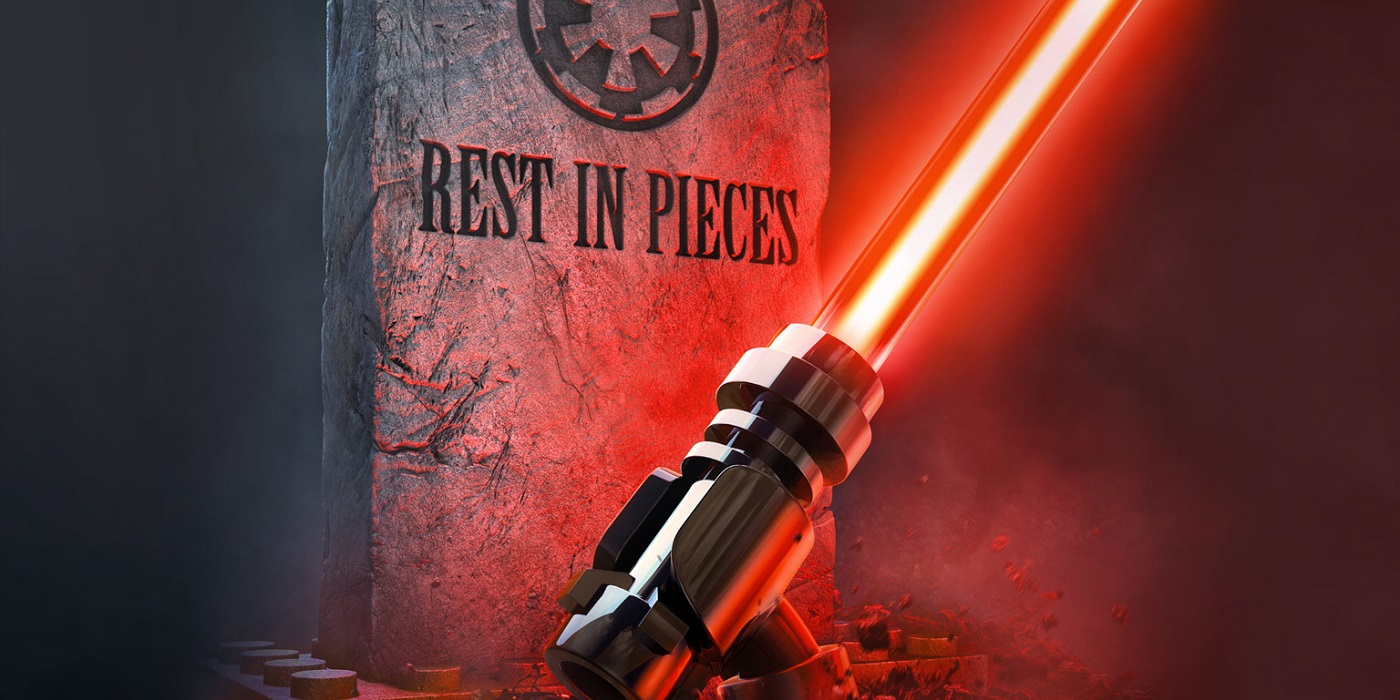 LEGO Star Wars Terrifying Tales is streaming on Disney+ just in time for Halloween, but is it a must-watch or a go-ahead-and-skip?
If you've been keeping up with all of the new Star Wars media that's come out in the last few years, you've probably noticed that while the theatrical releases have been….. let's be nice and say hit or miss, the TV shows have been pretty darn great. The Mandalorian, the last season of Clone Wars, The Bad Batch, and Visions have all been well done and enjoyable shows for anyone looking for a little more galactic time, but the latest offering to hit Disney+ was Lego Star Wars Terrifying Tales. How is this spooky Lego Halloween special and does it hold up to what we've come to expect from Star Wars streaming shows? Honestly, it's fine.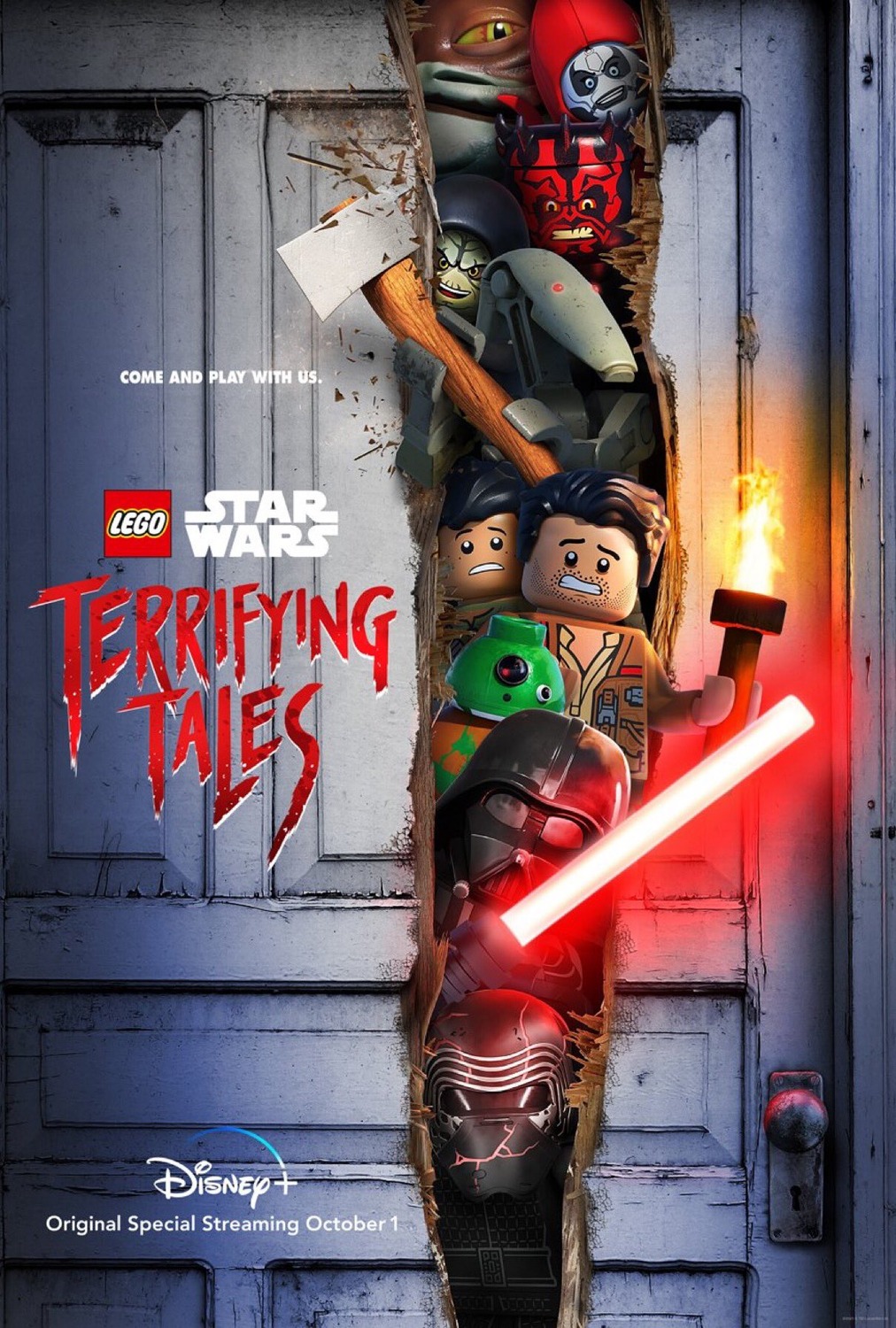 The first thing you'll need to keep in mind is that the Lego Star Wars shows are for kids, so as a thirty something this show wasn't made for me in any way. Both Terrifying Tales and the Holiday Special focus on the sequel characters with cameos from original trilogy and prequel characters, giving kids who are probably more immediately familiar with the recent movies something to recognize. It's a marketing strategy that's been working pretty well for Disney so far with Galaxy's Edge, and plenty of shows, books, and comics are made for us adults in mind. I really can't knock Terrifying Tales for being exactly what it is.
So in short, if you're an adult with a little kid and you just want to watch them enjoy some Star Wars, Terrifying Tales is forty five minutes of delightful. You're good. Review over. If you don't fall into that category, this may or may not be the special for you.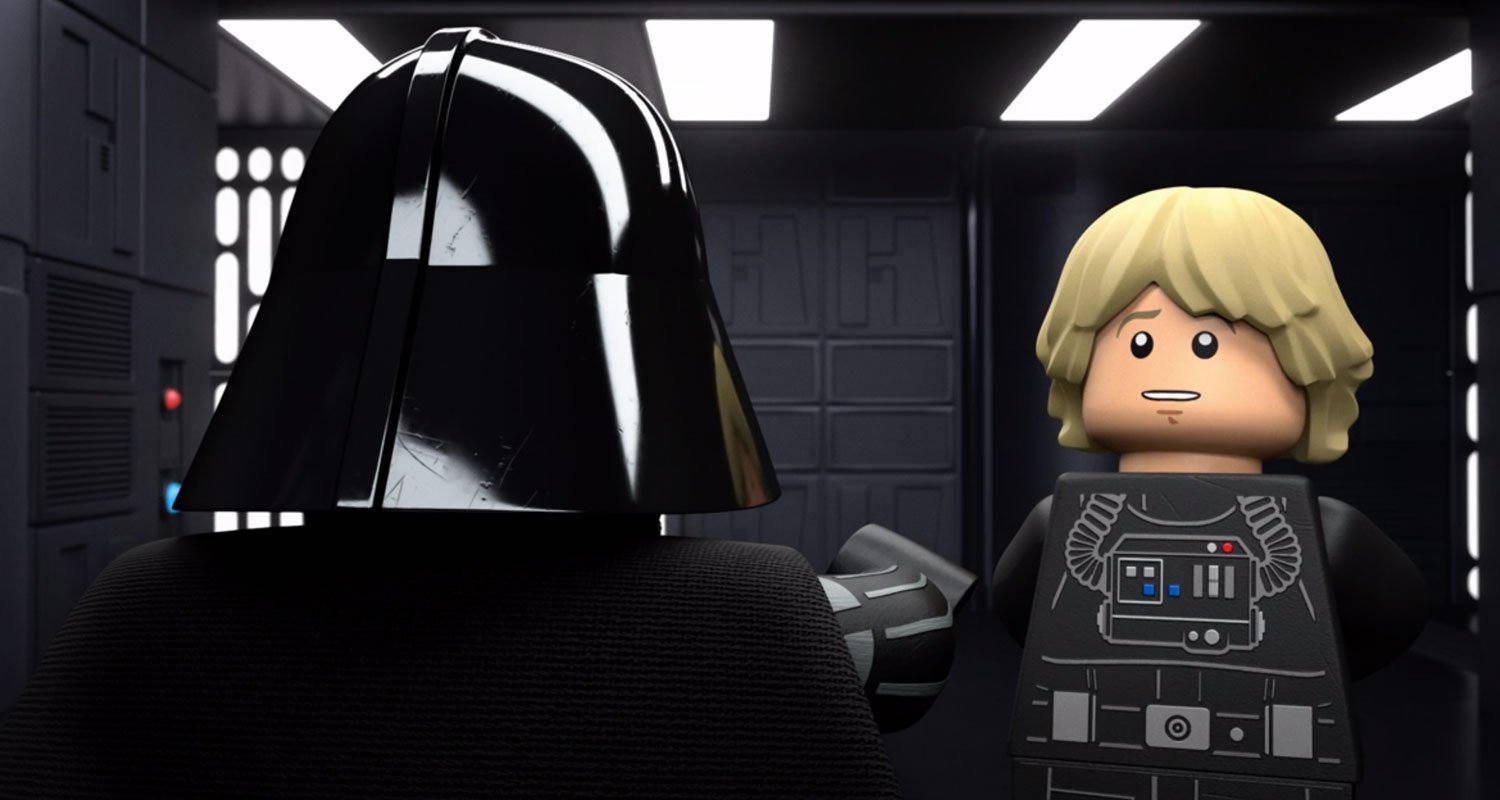 Taking place after what I assume is a Lego version of Rise of Skywalker, Terrifying Tales follows Poe and BB-8 to Mustafar where they met Graballa the Hut, – who is in the process of turning Darth Vader's castle into a hotel – a young boy named Dean, and Vaneé, and old servant to Vader. Vaneé starts telling the group faux spooky (silly and comical) stories about the dark side with no basis in canonical Star Wars history as the group walks about Vader's castle. The entire show has a tongue firmly in cheek but very obvious Twilight Zone inspiration with a lot of winks at the audience and references that adults and only the most eccentric of kids would understand.
Because these are Lego specials they don't have to exist within the canon as much as in a weird pocket dimension next to the canon, so they can do pretty much whatever they want. And that's sort of refreshing. It creates a fun sandbox for the writers to play in and makes for an end product that views like 3AM fanfiction in a pretty enjoyable way. But Star Wars: Visions came from the same non-canonical sandbox, and I'll be rewatching episodes of Visions and likely not rewatching the Lego specials until my kid is old enough to enjoy them.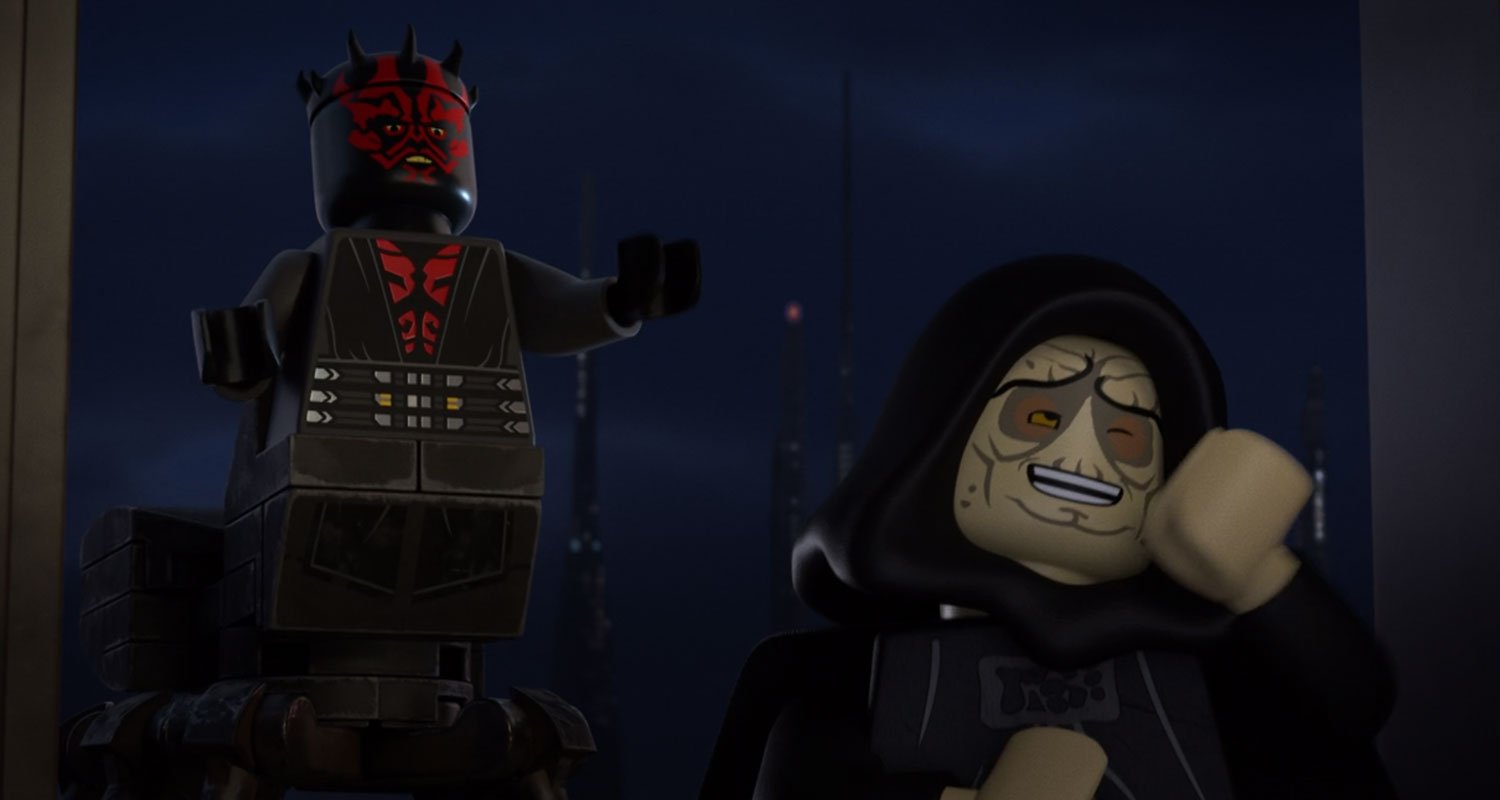 Darth Maul & Palpatine
Have you seen Lego Star Wars Terrifying Tales? What did you think? Which of the mini stories was your favorite? Let us know in the comments!
May The Force Be With You, Adventurers!
Subscribe to our newsletter!
Get Tabletop, RPG & Pop Culture news delivered directly to your inbox.