Star Wars Black Series Adds A New Mandalorian Figure And George Lucas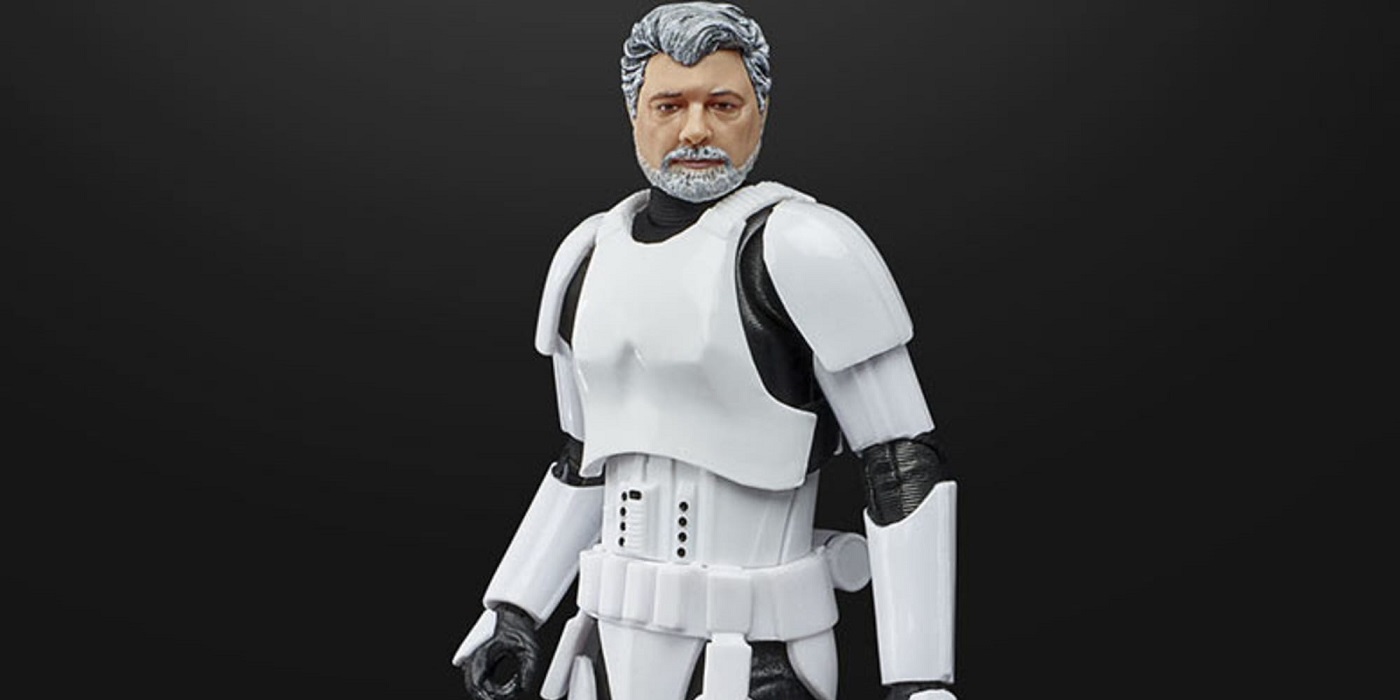 The next Star Wars Black Series figures have been announced, and they include a Mandalorian trooper and none other than George Lucas himself.
Last month, to celebrate Lucasfilm's fiftieth anniversary, Hasbro announced that a very special figure joined the Black Series lineup: the creator of Star Wars himself, George Lucas. The six-inch figure is depicted in Stormtrooper armor and comes with a removable helmet and blaster. Both figures boast the high attention to detail and full articulation that the Black Series figures are known for. Stormtrooper George Lucas is expected to be released in late 2021 or early 2022 and is available for pre-order at Big Bad Toy Store and Entertainment Earth.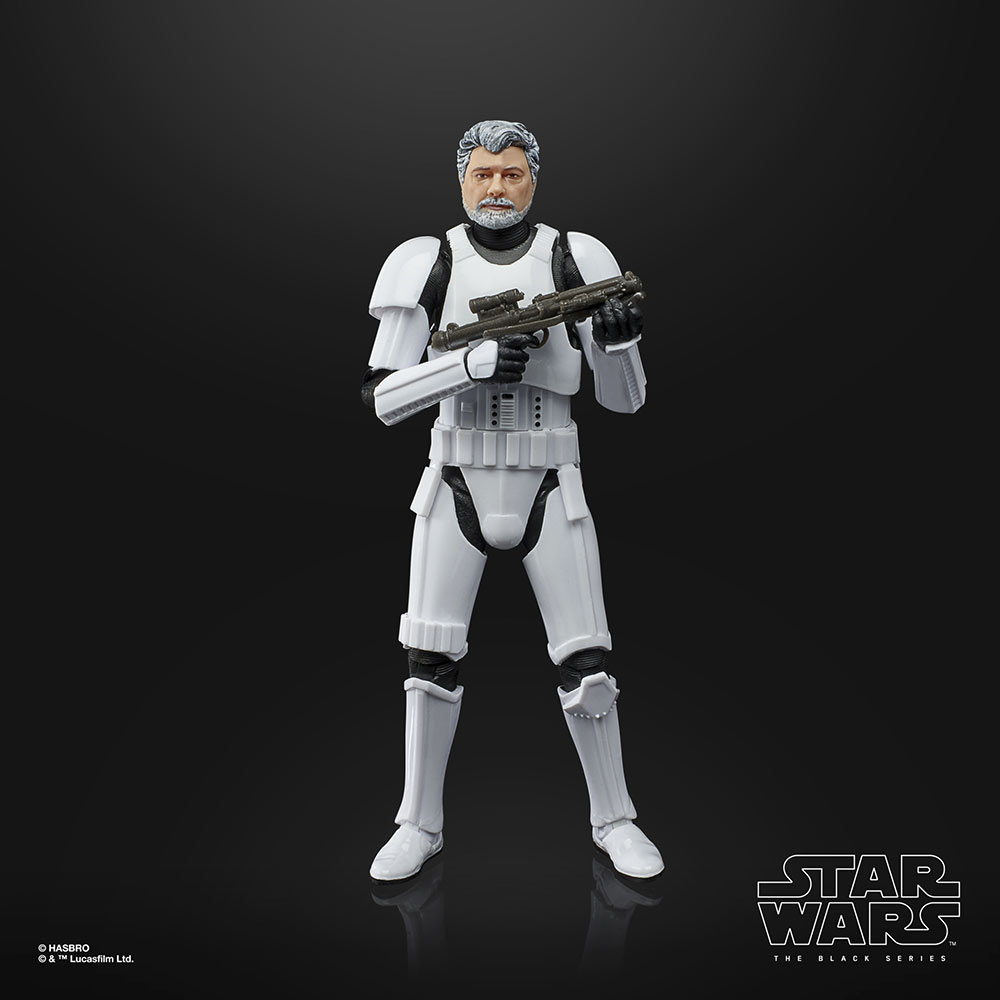 Of course, George Lucas has been action-figured before. The 2002 rebel pilot Jorg Sacul Star Wars Celebration exclusive was an obviously purposeful likeness. The figure's name was Jorge, and his last name was 'Lucas' spelled backward. The series also featured Baron Papanoida, the character he briefly portrayed in Revenge of the Sith. Lucas has also been a Stormtrooper before. He's previously appeared as a 3.75 inch figure in the 2006 Saga Collection.
If you're looking for characters pulled off of the screen, the latest figure to join the Black Series lineup is the yellow accented Artillery Stormtrooper from The Mandalorian's season two episode, "The Tragedy." This is the episode where Moff Gideon's forces attacked Din Djarin, Boba Fett, and Fennec Shand on Tython while Grogu attempted to Force link with any Jedi able and willing to train him.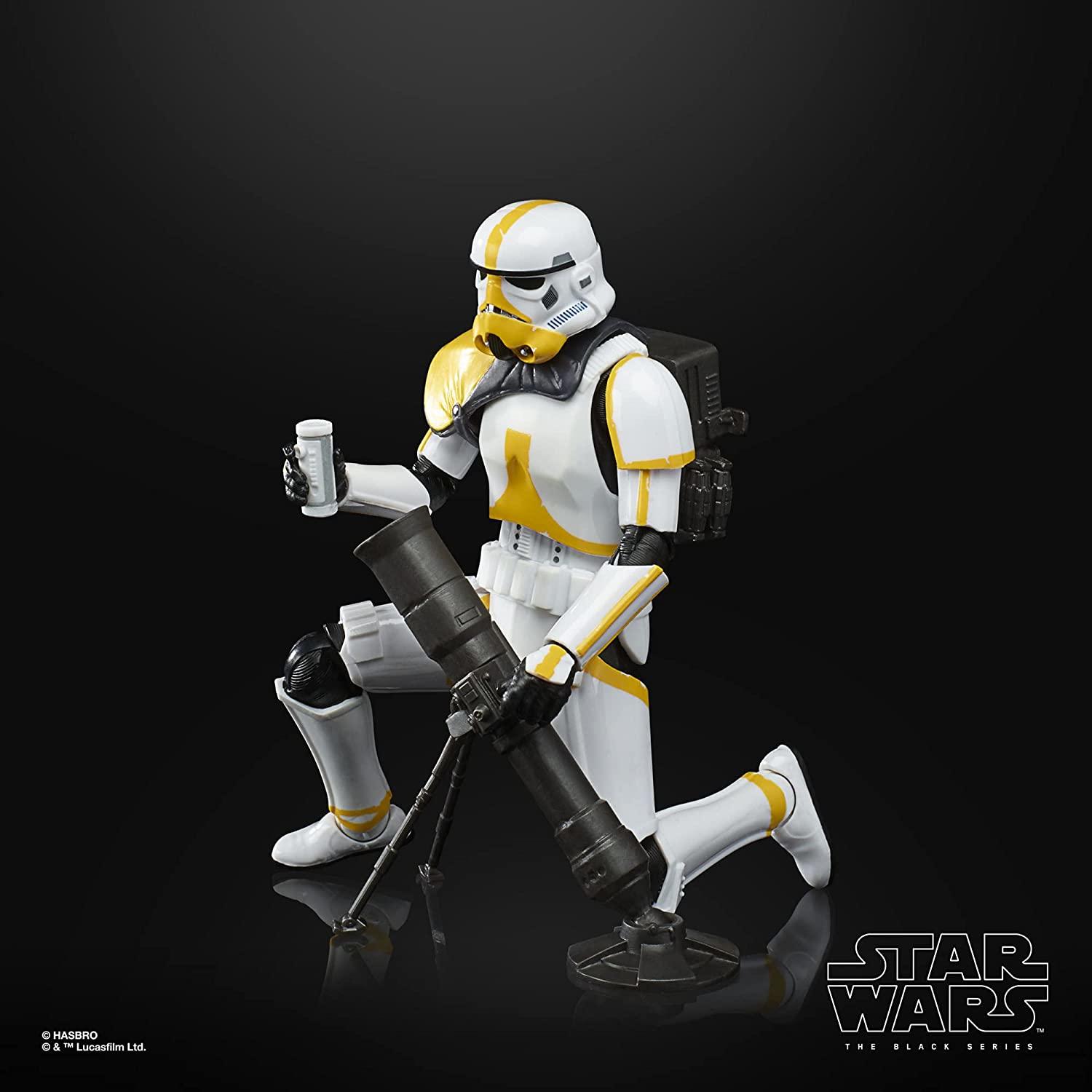 We'd like to see more characters from The Mandalorian join the Black Series– such as Nomad Boba Fett with his gaffi stick, the Artillery Trooper with his standard-issue blaster rifle, mortar launcher, extra backpack, and grenades. Supposedly, fan favorites like Nomad Boba, Fennec, Mayfield, and Cobb Vanth are in the works. But we're still waiting to find out when we'll actually see them. The Artillery Trooper is available for presale on Amazon Exclusive with an expected delivery of Spring 2022.
The Black Series has been an ongoing toy line since 2013. Produced by Star Wars and Hasbro, The Black Series features 3.75 and 6-inch character figures as well as vehicles, droids, ships, collectibles, and FX lightsabers. Between event exclusives, anniversary collections, and fan's choice characters, Black Series figures span the current canon, legends continuity, and more. Some figures have become highly sought-after collectibles. With just about every character imaginable from Luke Skywalker to green space rabbit Jaxxon represented, if you can't find your obscure favorite character in 6-inch plastic, you probably will soon.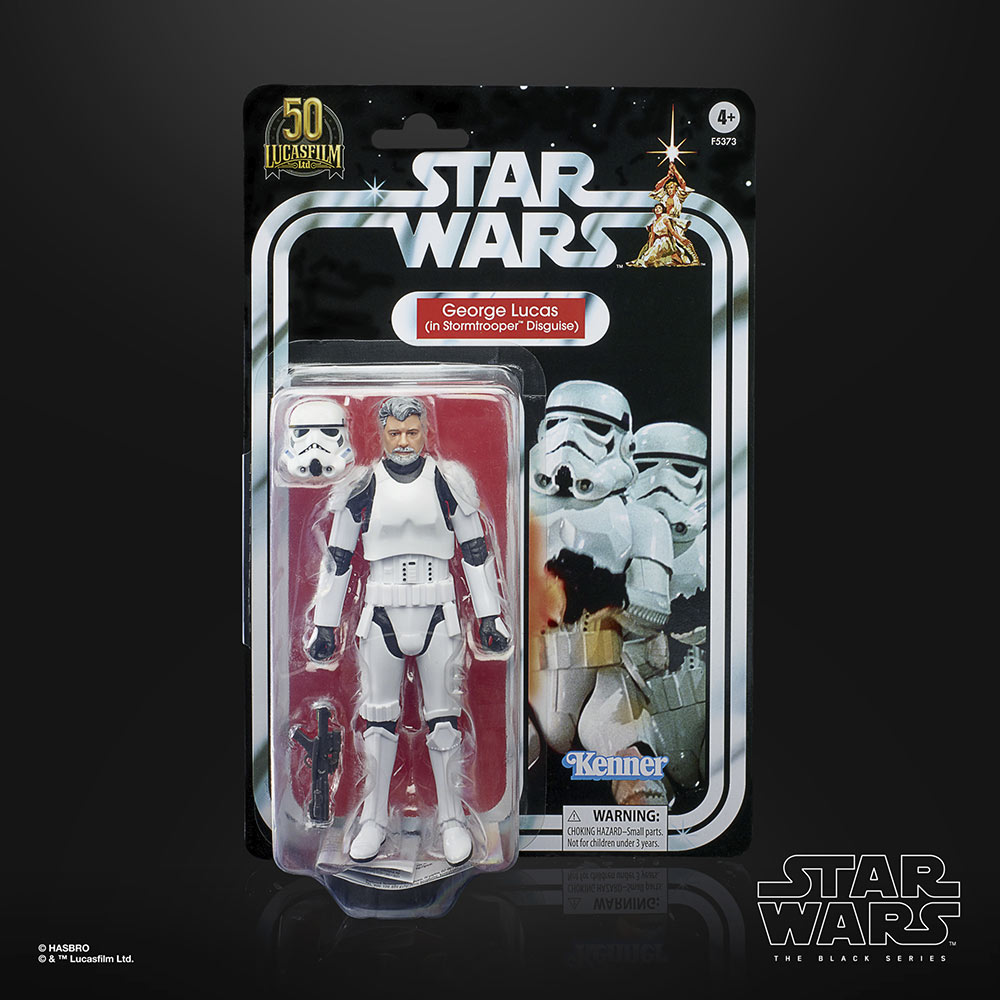 Do you collect any Black Series figures? Which are your favorite and least favorite of the series? Do you have any exclusives or special collections? I only have two, but one is the Thrawn San Diego Comic Con exclusive and one of my prized possessions. Let us know and show us your collection in the comments!
May The Force Be With You, Adventurers!
Subscribe to our newsletter!
Get Tabletop, RPG & Pop Culture news delivered directly to your inbox.