Come and take a look at the APAC Year of the Ox Promo card, Angrath the Flame-Chained, everyone's favorite Ixalan minotaur pirate looking especially seaworthy.
As part of the Year of the Ox promo series from Wizards of the Coast, Magic: the Gathering has steadily been getting some ox-like minotaur goodness. We've seen Sethron, Hurloon general, Moraug, Fury of Akoum, the Ox of Agonas, and now for October 11th-November 7th, it's Angrath, the Flame-Chained. We saw the amazing art back in May, pictured below: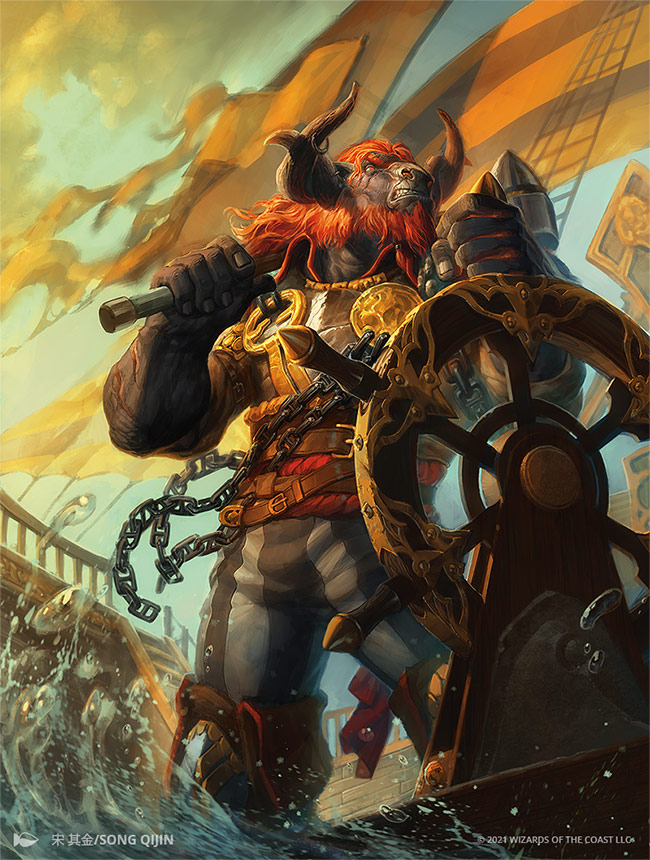 And now, take a look at his mechanics.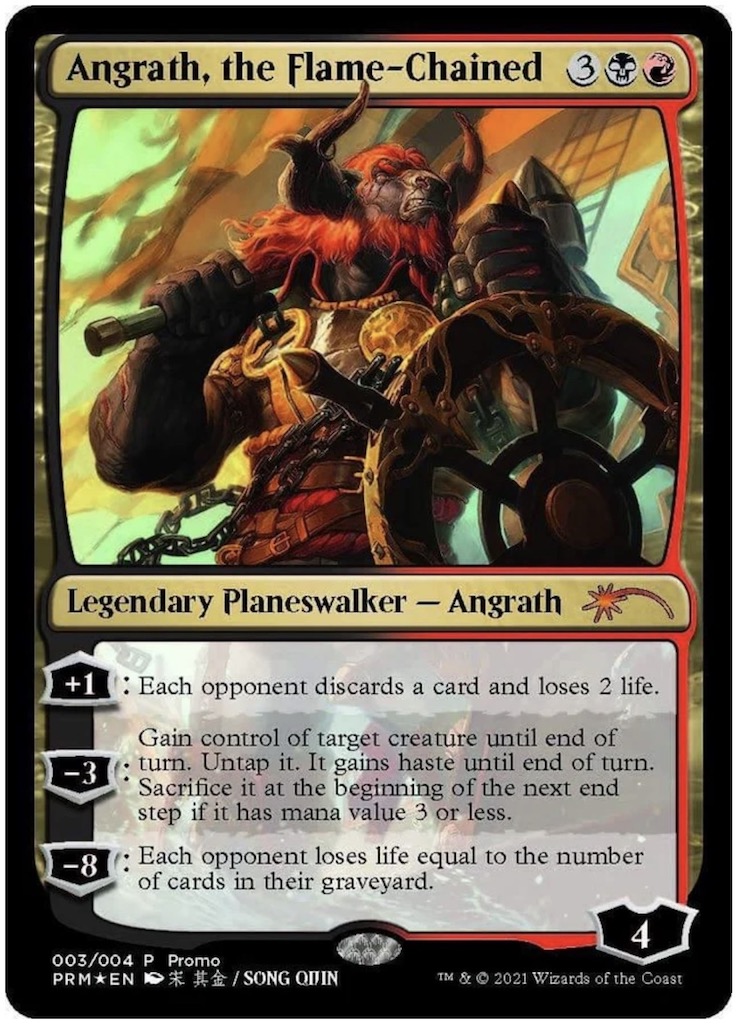 Though if you want to snag this card, you've got a little bit of work ahead of you, as these are exclusive to the Asia-Pacific region for participating in WPN store events:
We shared additional rewards for in-store play coming in 2021, and Asia-Pacific leads the way with the Store Challenger Series. Players in the Asia-Pacific region can battle in events exclusively at their local WPN store to earn promotional cards thematic for the Year of the Ox.
Angrath, the Flame-Chained is a fantastic planeswalker though, originally of Ixalan. He's one of a few non-human Planeswalkers, and an even rarer example of red-black that isn't just straight-up mustache-twirling evil. Good times.
Who wouldn't want to be a minotaur pirate? That's just as good as a bird wizard!