Stranger Things are happening in Magic: the Gathering's latest Secret Lair. Come and see if you can stand up to the Mind Flayer.
Stranger Things comes to Magic: the Gathering with the imminent release of the much-anticipated Secret Lair drop. The world of the hit Netflix series, which has a big hand in the resurgence of Dungeons & Dragons, now is a benefit to decks of all shapes and sizes with cards like Will the Wise and Max, the Daredevil.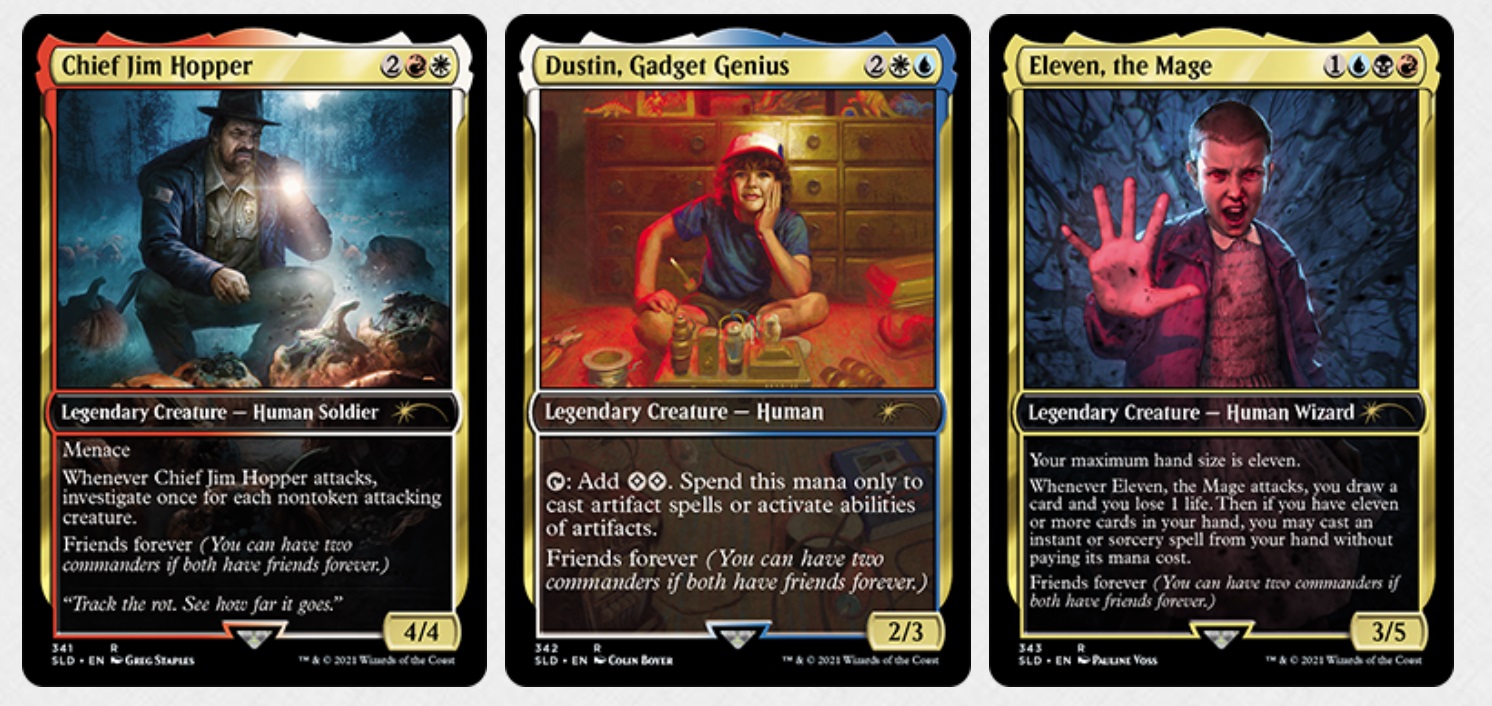 The gang of kids have the Friends Forever rule, which allows you to field two commanders if they both have friends forever. So you can run Dustin, Gadget Genius alongside Chief Jim Hopper for the teamup nobody asked for but which is a surprising amount of Jeskai goodness.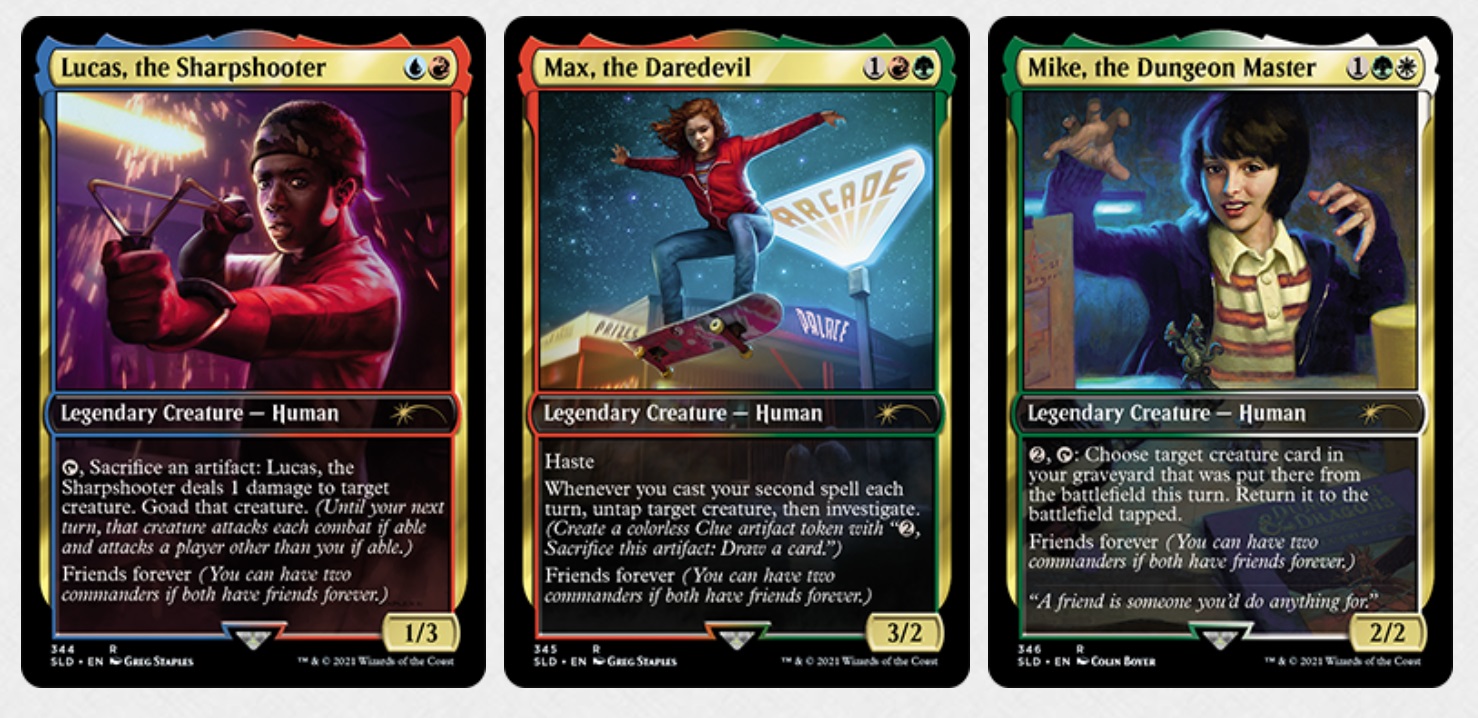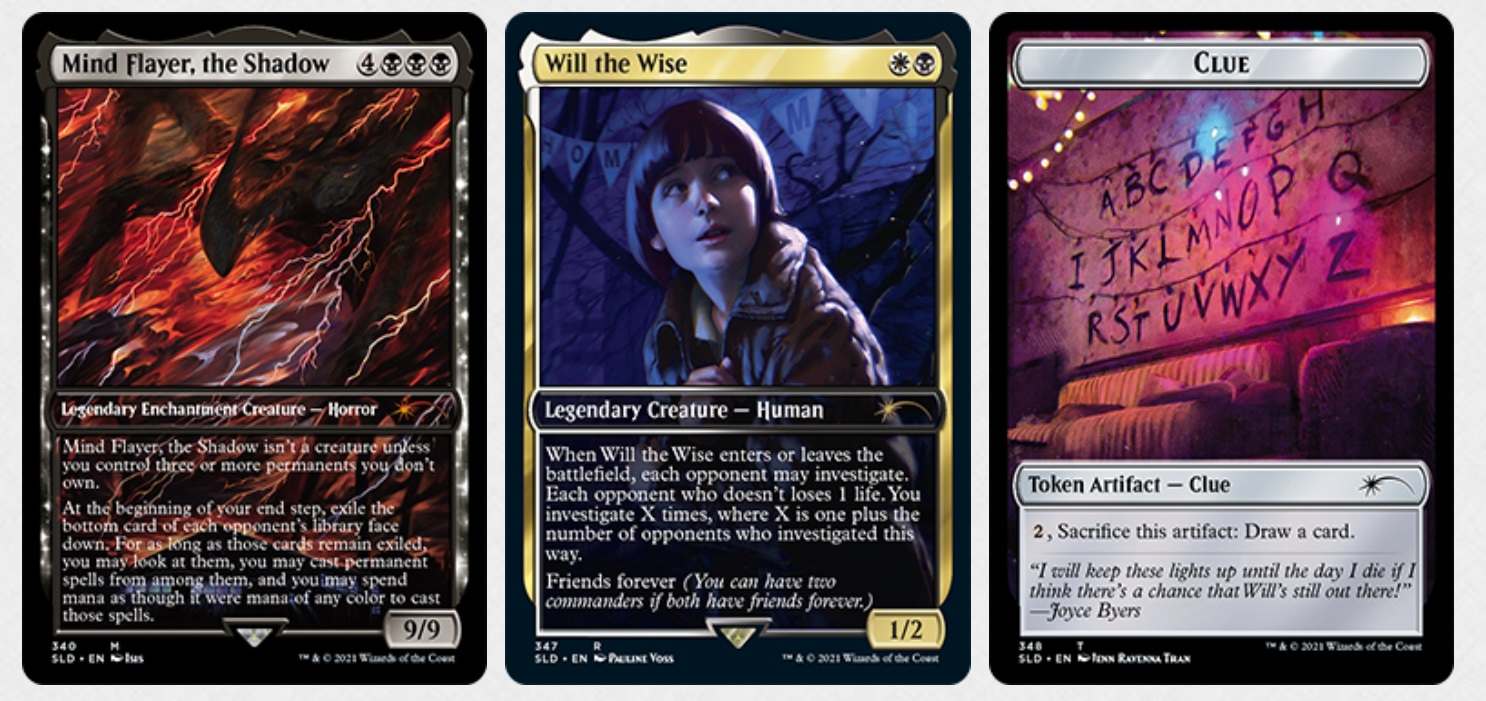 The new set is up for pre-order starting tomorrow. Here are the full details:
Note: The artwork for the SECRET LAIR X STRANGER THINGS card Will the Wise has been updated from what was originally shown. The card as shown in the picture above is what will be available to preorder in the October Superdrop.
Secret Lair x Stranger Things is available in traditional foil and non-foil.
Contents:
1x Chief Jim Hopper
1x Dustin, Gadget Genius
1x Eleven, the Mage
1x Lucas, the Sharpshooter
1x Max, the Daredevil
1x Mike, the Dungeon Master
1x Mind Flayer, the Shadow
1x Will the Wise
1x Clue Token
Pricing:
Non-foil: $39.99/€44.99*/£39.99*/CN¥238.00/SGD 45.88
Traditional foil: $49.99/€54.99*/£49.99*/CN¥318.00/SGD 61.88
*Inclusive of local VAT
The mysteries of Hawkins and the Upside Down have come to Magic: The Gathering! This drop features eight brand-new cards and a unique Clue token. Call upon some of your favorite characters from the show and apply their unique talents in unforgettable games. Whether you view them as Commanders or collectables, this drop is perfect for the biggest Stranger Things and/or Magic fan in your life—especially if that fan is you!
Now to combo these with the D&D magic set for the most flavorful deck you can imagine