Warhammer 40K: Black Templar Army Box Pricing Breakdown
With just a few days left to snag a box on the Pre-order promise we're taking a look at the Black Templar Army box to figure out if it's a good deal.
By now you've probably seen the Black Templar Army box and it's contents. It's got some good stuff in there for anyone looking to launch a new Black Templar force. We're excited about the possibilities of what the box could mean for future releases as well. But that's not what we're going to focus on today – no, today is all about that cold, hard cash! Let's take a look at the contents and figure out if this is a good deal or if you should just wait to buy everything separately later.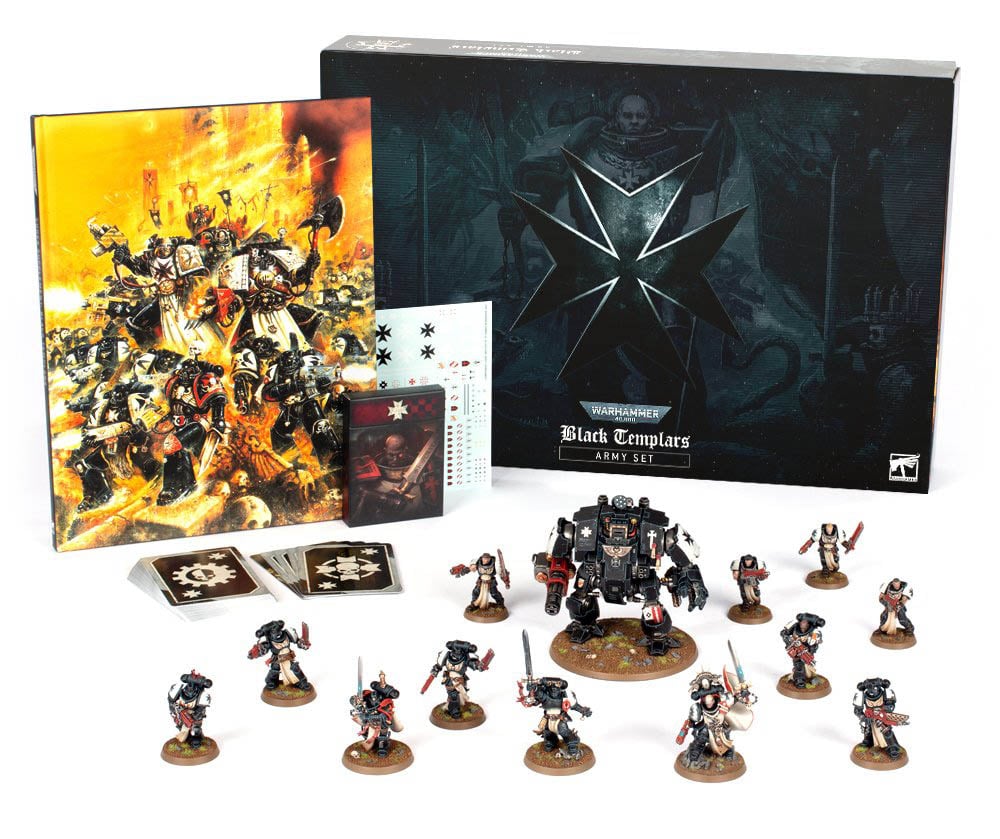 What's in the Box?
– 1x Black Templars Marshal
– 1x The Emperor's Champion
– 1x Redemptor Dreadnought
– 1x Black Templars Primaris Crusader Squad – including: 1x Primaris Sword Brother, 5x Primaris Initiates and 4x Primaris Neophytes
– Codex Supplement: Black Templars – 80-page hardback book with a soft-touch cover, gloss art, and an exclusive cover
– Datacards: Black Templar – 28 cards including 1 art card, 7 Core Stratagems, 4 Templar Vows, and 16 Black Templars Stratagems
– 1x Black Templars Transfer Sheet including 226 individual transfers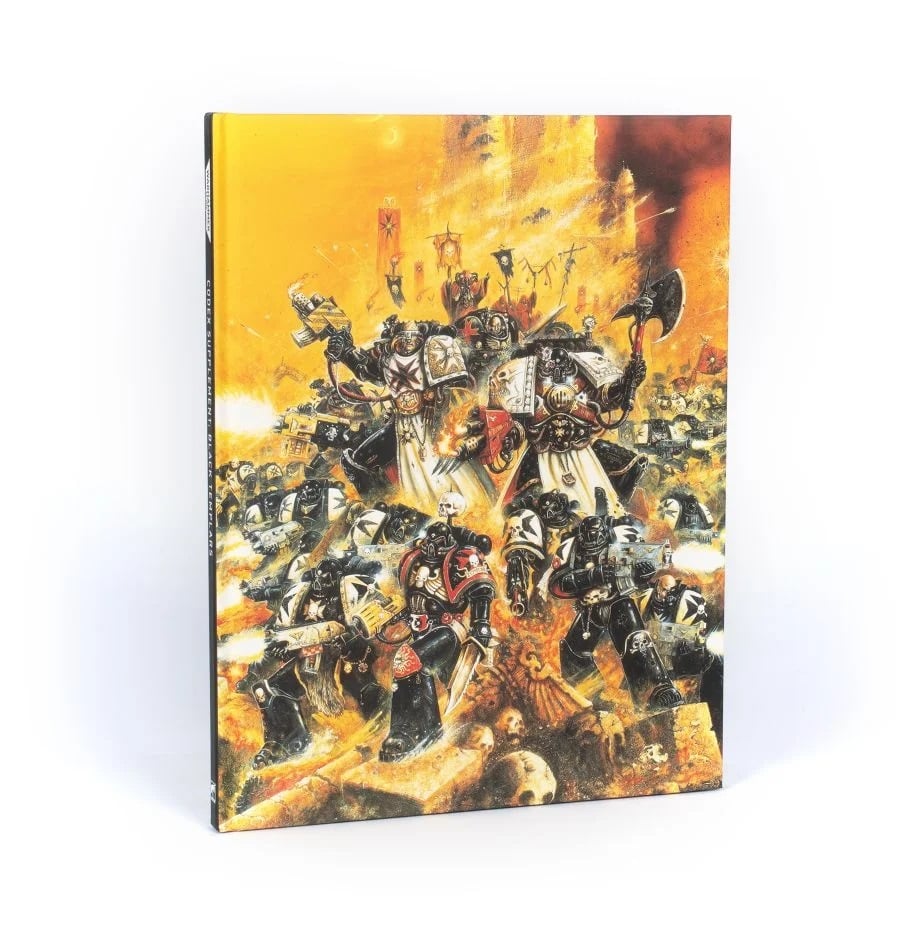 That's everything in the box. So what are we looking at price-wise? Well, thankfully, most of these options have a direct correlation to an existing Space Marine Kit.
Total MSRP: $275
Total Savings: $76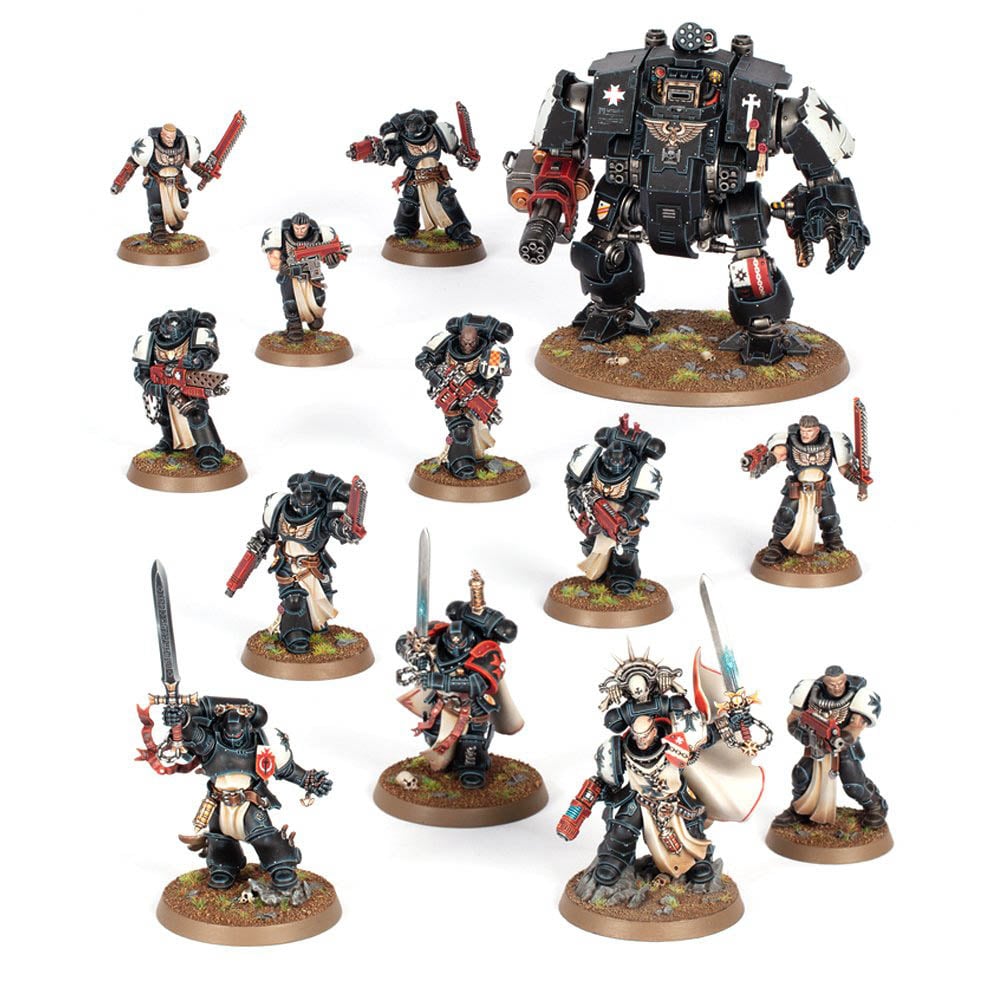 If you noticed we didn't include the Transfer Sheets – those typically come in the box of the miniatures anyhow so we're rolling that value into the boxes. But there you have it. Price-wise getting an Army Box is going to save you money vs buying everything individually.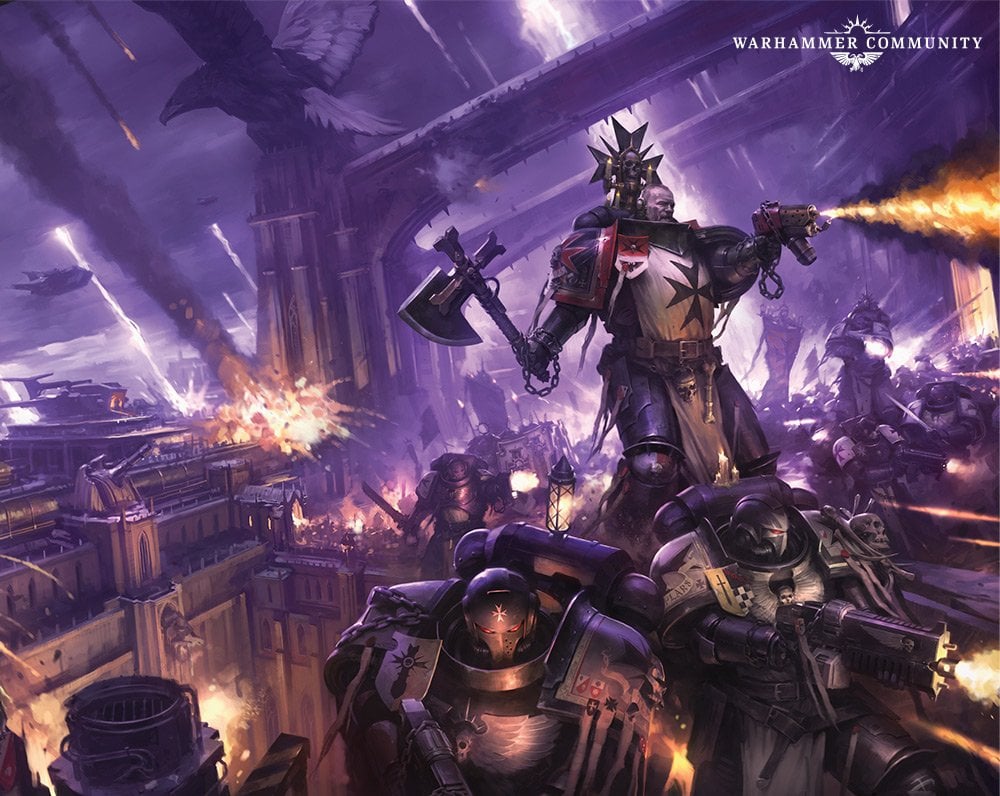 That said, the regular codex supplement is probably going to be closer to $30. And as for the Redemptor…well, that's not exactly the greatest option out there. You could save some money on the back end if you just bought the standard codex supplement and skipped on the Redemptor. But, even if you took those out, and swapped out the books you're still around $175.
Subscribe to our newsletter!
Get Tabletop, RPG & Pop Culture news delivered directly to your inbox.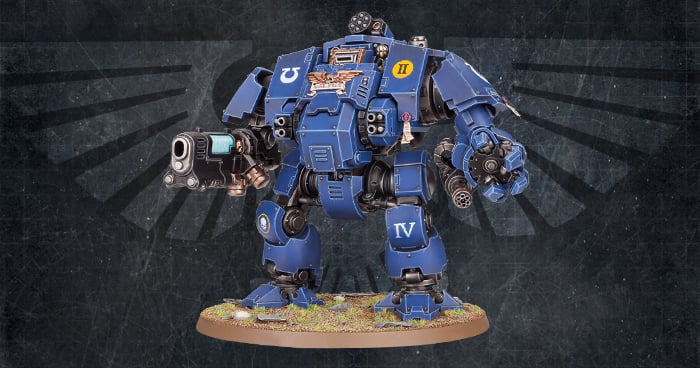 But…I look cool, right? RIGHT?!
There's still time to snag a box while the Pre-Order Promise is active from GW. After this weekend though, it's just going to be based on what's in stock. If you wanted to get a copy don't sit on this too long…