It's a marathon of monster movies in the latest Secret Lair drop. Four cards done up in classic monster movie style. Check 'em out!
October is the spookiest month of the year, and the latest Secret Lair drops we're seeing (which are on pre-order starting tomorrow) showcase that fact. This time, we're looking at the Monster Movie Marathon, a drop that features four cards done up with hand-drawn art in the style of classic horror movie posters. Check them out.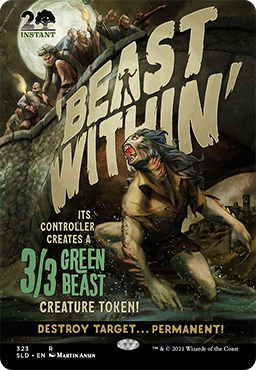 The details on all of these are just phenomenal. Beast Within's 'destroy target' becomes destroy target…permanent, which makes it much more ominous. And it's the same kind of throughline with Blasphemous Act: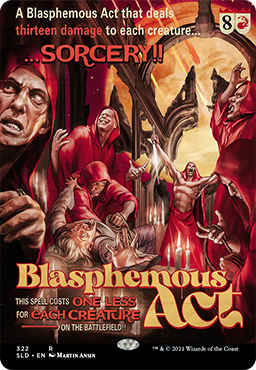 …which emphasizes an old cult movie flick.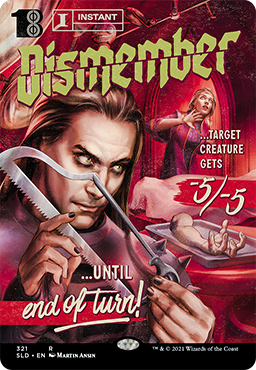 Or Dismember, which showcases perhaps the most sinister phrasing of "until end of turn"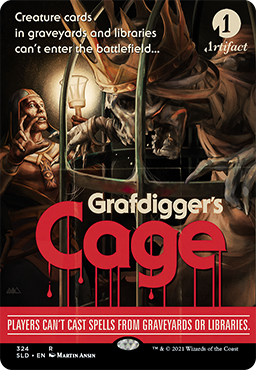 But perhaps my favorite is Grafdigger's Cage, which casts Grafdigger as some kind of director. It's phenomenal art, and it's available tomorrow, so don't miss out.
Monster Movie Marathon is available in traditional foil and non-foil.
Contents:
1x Hand-drawn Beast Within
1x Hand-drawn Blasphemous Act
1x Hand-drawn Dismember
1x Hand-drawn Grafdigger's Cage
Pricing:
Non-foil: $29.99/€34.99*/£29.99*/CN¥238.00/SGD 45.88
Traditional foil: $39.99/€44.99*/£39.99*/CN¥318.00/SGD 61.88
*Inclusive of local VAT
This superdrop only, we've got a bone-chilling quadruple feature by the macabre maestro Martin Ansin. WATCH in terror as man becomes monster in Beast Within! COWER in fear at the unspeakable terror of Blasphemous Act! RECOIL in horror at a doctor's madness in Dismember! FLEE the terrors of Amonkhet in Grafdigger's Cage! Get your tickets soon—when these shows leave the theater, they're not coming back.