Is your gaming group is getting together for a Halloween one-shot, but you don't have time to write an entire game? Check out these perfectly spooky modules!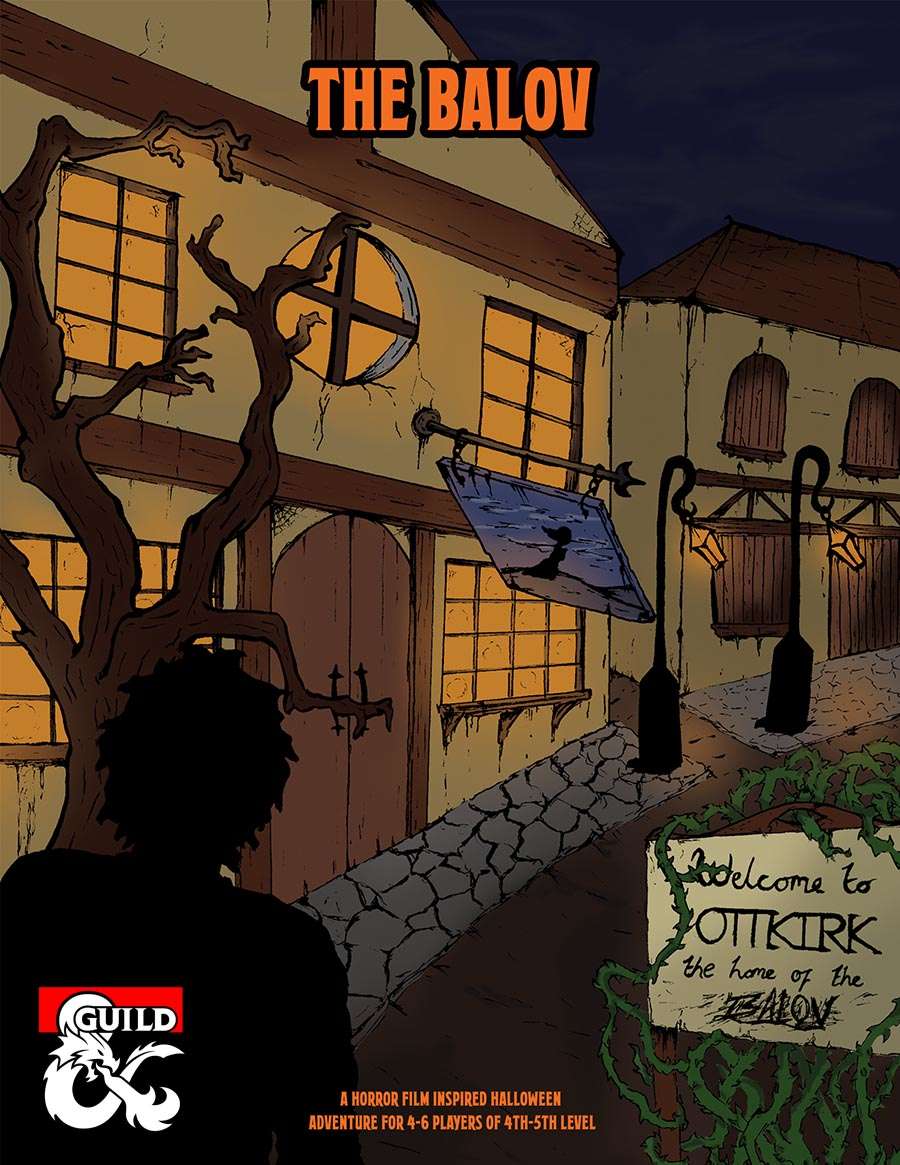 "From birth Charlie Wester's life was forfeit to Dauda, an ancient being thought lost in the annals of time. As a child bad luck haunted Charlie, he was shunned by all in Ottkirk but once death began to follow him, the townspeople would have no more of Charlie Wester. As he hung in the town square it was already too late, little Charlie Wester had become what the town had always feared, The Balov.
A year passed before the killing started, rumours of a child in a crude Hallow's Eve mask lurking in the fog spread. Just as quickly as they came, the killings stopped.
It has been twenty five years since The Balov first stalked the streets of Ottkirk but this night, this is the night, he comes home."
This five to seven hour long one-shot contains new spells, items, and a custom Warlock Patron. The story is classically spooky and perfect for a Halloween evening of gaming with four to six of your favorite adventuring companions.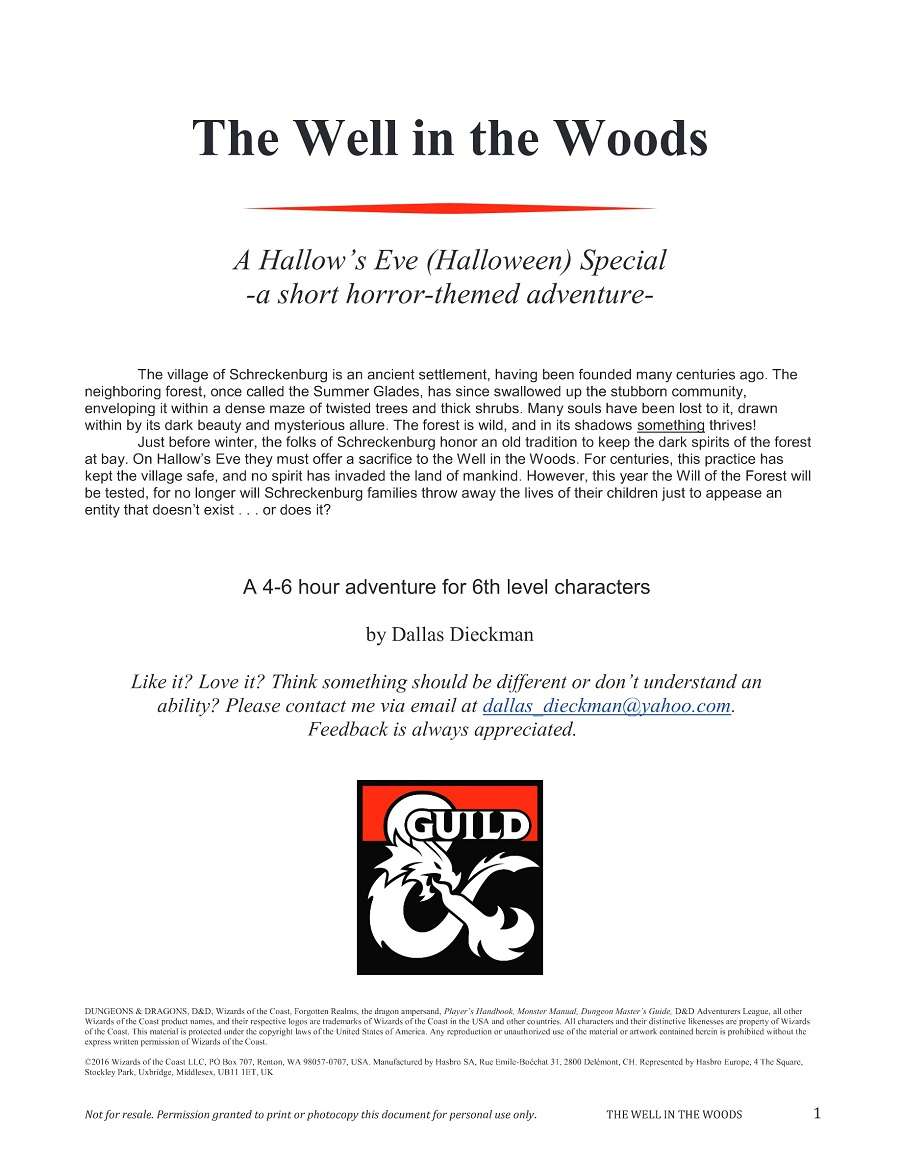 "  The village of Schreckenburg is an ancient settlement, having been founded many centuries ago. The neighboring forest, once called the Summer Glades, has since swallowed up the stubborn community, enveloping it within a dense maze of twisted trees and thick shrubs. Many souls have been lost to it, drawn within by its dark beauty and mysterious allure. The forest is wild, and in its shadows something thrives!
     Just before winter, the folks of Schreckenburg honor an old tradition to keep the dark spirits of the forest at bay. On Hallow's Eve they must offer a sacrifice to the Well in the Woods. For centuries, this practice has kept the village safe, and no spirit has invaded the land of mankind. However, this year the Will of the Forest will be tested, for no longer will Schreckenburg families throw away the lives of their children just to appease an entity that doesn't exist . . . or does it?"
Old towns, unused wells, and ancient curses all make this horror-themed adventure especially creepy. A four to six hour long adventure for mid-level characters, Schreckenburg could be a fun place for your regular characters to visit, or for brand new one-shot characters. Good luck with that curse, though.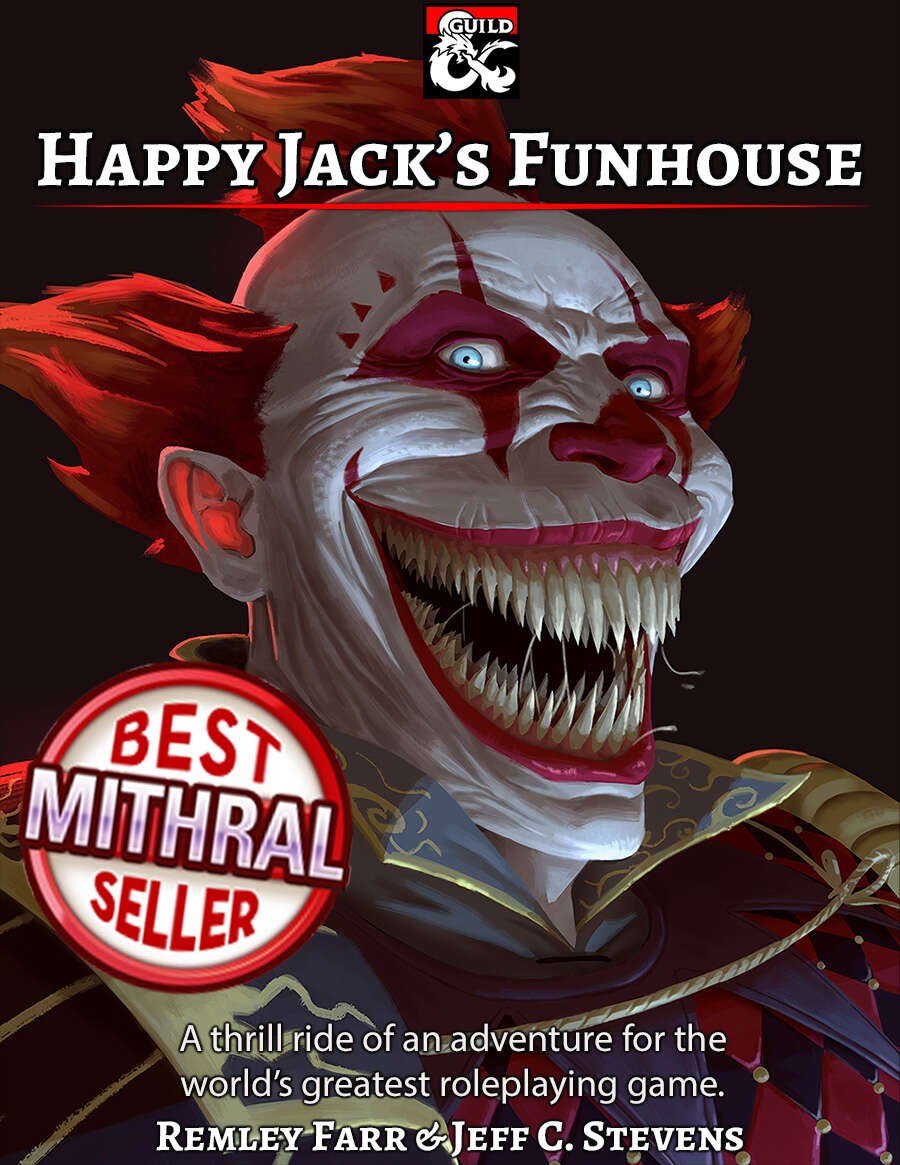 "The painted man rode into town, tossing candy and small trinkets to the cheering children. The children, their mouths stuffed with gumdrops, laughed at his jet-black horse adorned with a white saddle festooned with jingle bells.
He introduced himself to the town elders as Happy Jack and asked their permission to set up his attraction in the town square. The elders, seeing the happiness in the children, agreed.
Happy Jack brought with him food vendors and a thrill ride—a large painted attraction which manifested from a leather green and red checkerboard satchel after he placed it on the ground.
All was fun for two days…"
I'm sure that whatever's happening with Happy Jack will stay fun after those two days, right? Giving me vibes of both It and Something Wicked This Way Comes, this is a module with fifteen new monsters, games, traps, NPCs, and subclasses. And it's scalable for players ranging from level 3 to 10!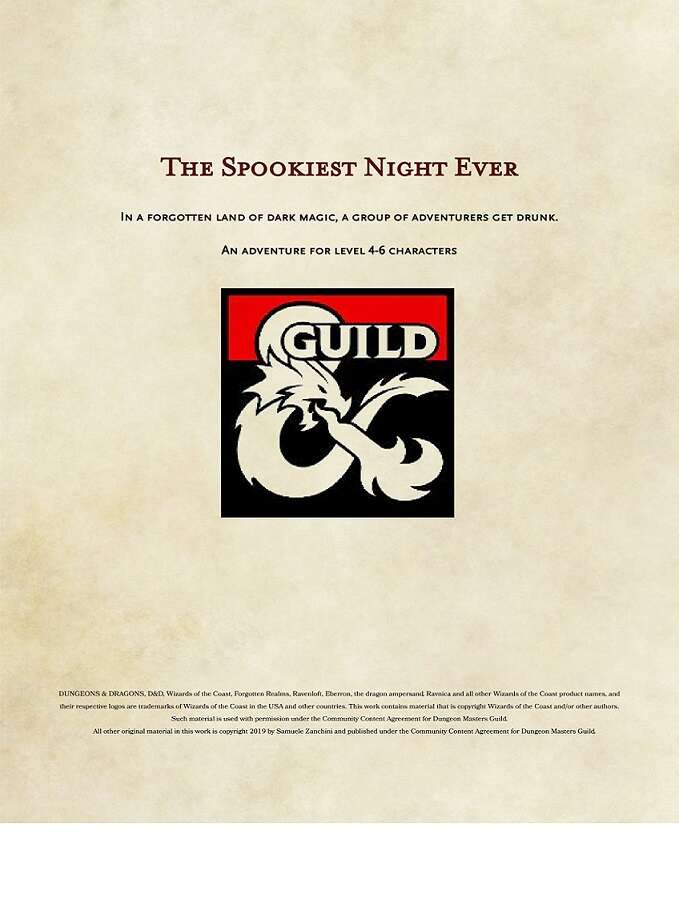 "What happens when a group of intoxicated adventurers find themselves in the domains of dread?
"The Spookiest Night Ever" may offer a possible answer for that: a new domain will accommodate your players as they try to remember what happened the previous night.
"An adventurer always pays his debts." said no one ever. But what if said adventurer is trapped in the domains of dread, and cannot leave until they settle their debts?
"The Spookiest Night Ever" is not your average hangover story, because nothing is deadlier than Ravenloft; hags, undead and something even worse will challenge your players – will they fight and resist, or die trying?
One thing is sure: this adventure will make them die laughing… in one way or another."
Combining "domains of dread" with the comedy movie, The Hangover, this module is the perfect mixture of scary and funny that Halloween is all about. It's okay if sometimes your players make bad choices in character, but they may just have to make good on their debts (after remember what those debts are) before they can escape the Domain of Dread.
What kind of RPGs do you like to play on Halloween? Will any of our picks make it to your gaming table? What is the perfect candy to do with a night of horror D&D? Let us know in the comments!
Happy Adventuring!