Everything We Learned About 'Peacemaker' at SDCC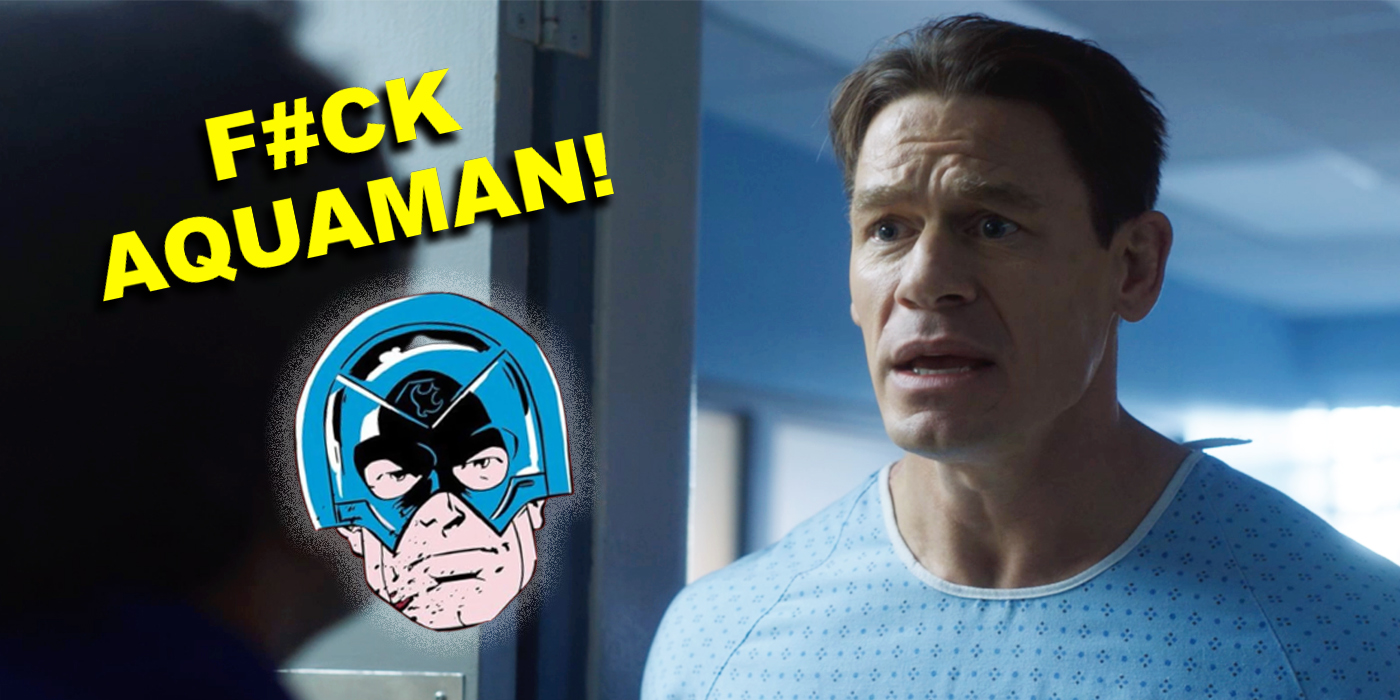 John Cena is back with another look at our favorite potty-mouthed DC hero. Check out the new clip and footage of Peacemaker at SDCC.
The premiere of Peacemaker is right around the corner. This weekend, the shiny-headed hero attended San Diego Comic-Con to promote the show. And John Cena went in character, bless him.
F#CK! It's Peacemaker at SDCC!
Cena is clearly having the time of his life playing this character. He even posted a delightful clip of Peacemaker's Con adventures.
The character got to announce his own show clip on stage alongside his band of Peacemaker cosplayers. He even got another chance to hug his pet eagle, Eagley.
The Official Peacemaker Clip
Cena's Con-montage includes the introduction and conclusion to the newest show clip from HBO Max.
https://www.youtube.com/watch?v=cdC3U5Cfhgs&t=8s
The clip is probably just a little dollop of the comedy joy in store for fans this January. We know that Peacemaker will be both pre and sequel to The Suicide Squad. The series is set to explore the character's origin as well as his relationships with his new ARGUS team members.
This clip looks like it takes place just after the events of Squad's post-credits scene. He mentions that he's supposed to be in jail, and director James Gunn has released some pictures of set details in his cell.
Subscribe to our newsletter!
Get Tabletop, RPG & Pop Culture news delivered directly to your inbox.
But thanks to a previously-released clip of Peacemaker meeting his teammates, we know that he won't be staying in jail for long.
The panel also announced the show's official website. Now, if you wanna see all the Peacemaker goodies, go to PeacemakerIsComing.com.
It's a great website name. I have nothing at all to add.