RPG Accessories: Vintage D&D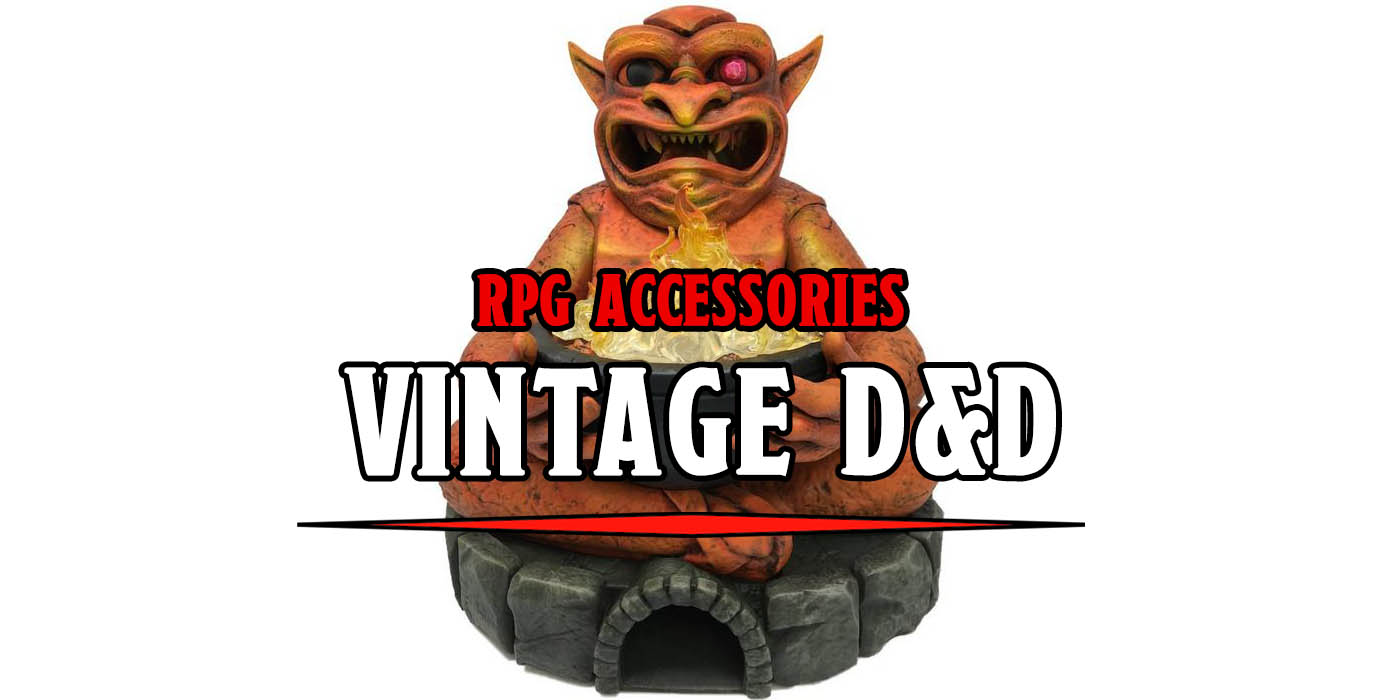 D&D has been around for a long time so there are vintage accessories that are old, accessories that are new, and accessories that are new but meant to look old.
Today, we're taking a look at our favorite accessories that are inspired by the earliest years of vintage D&D or are just made to give us that vintage gaming style. As always, links to buy are in the item title.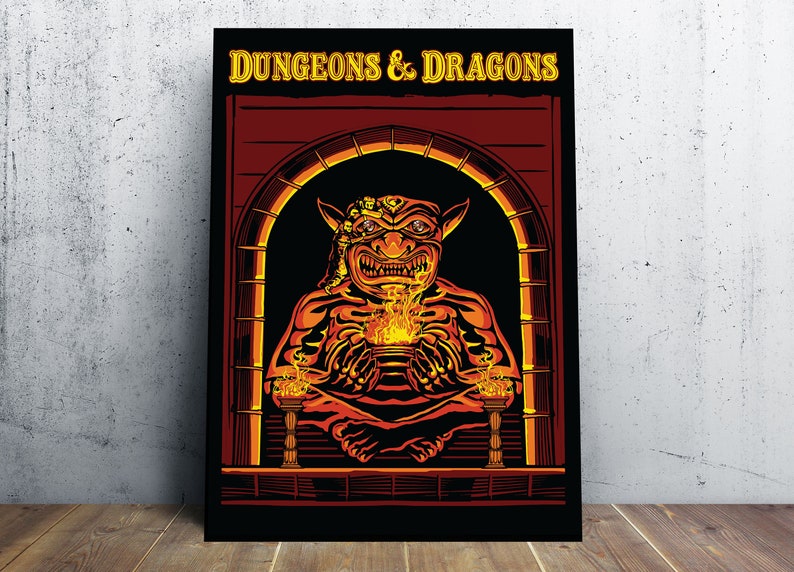 The First Edition Player's Handbook cover art by D.A Trampier is an iconic piece of D&D history. The cover monster instantly introduce you to a game where adventures have to take on larger than life threats in an effort to earn treasure and acclaim, and this piece of art brings all of the most recognizable aspects of that cover to your favorite wall. The game has changed a lot since first edition, but now a little big of that original D&D flair can watch over you while you reference the latest edition's handbook.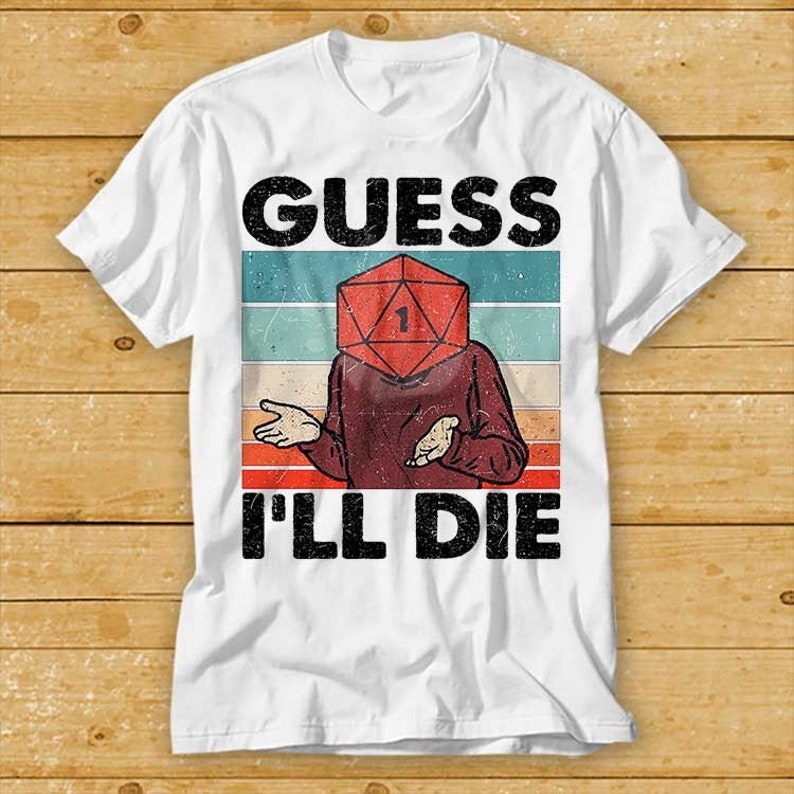 Neither the shirt itself nor the meme it's referencing are particularly vintage, but the color scheme, style, and faux faded look are all meant to make you think they are. And honestly, sometimes we're just looking for style over honestly. The "Guess I'll Die" shrugging meme is perfect for those D&D situations where you've just rolled a natural one. In fact, you've probably made that joke at the table. Be honest, you have, haven't you?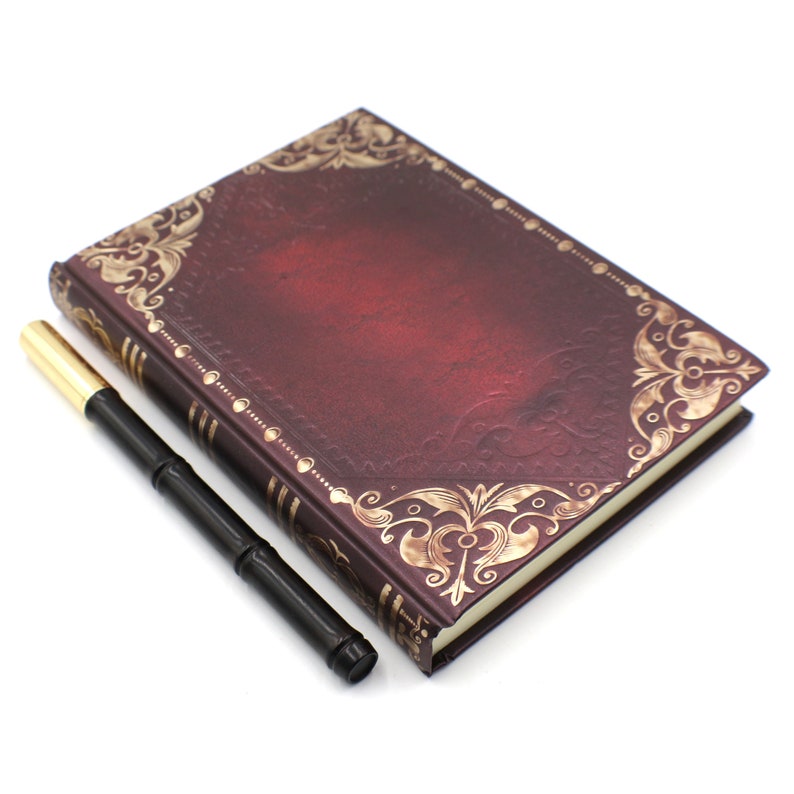 This is a brand new notebook with beautiful blank pages for all of your session note taking needs. But it looks like an old book that you pulled off of your grandparent's bookshelves. In a fantasy setting, this looks like the sort of old book you'd find all sort of magical spells or important in game information in, and now you can keep all of your important in game information in this very notebook.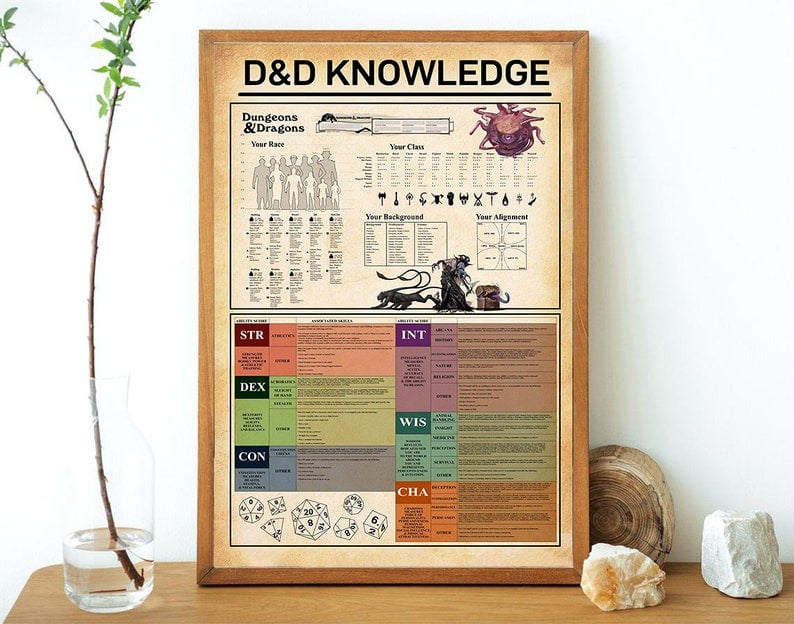 Subscribe to our newsletter!
Get Tabletop, RPG & Pop Culture news delivered directly to your inbox.
This poster reminds me just a little of being in school and spending way too long staring at the posters the teacher had chosen to decorate their room with. This basic breakdown of general D&D knowledge looks older than it is with faux stained paper and a color scheme that feels twenty years old, but it's a brand new and very helpful breakdown of everything you'll need to know to start playing Dungeons and Dragons. Chances are if you're ready to purchase this for your wall you're past the point of needing basic D&D info, but what if there's a newbie joining your party?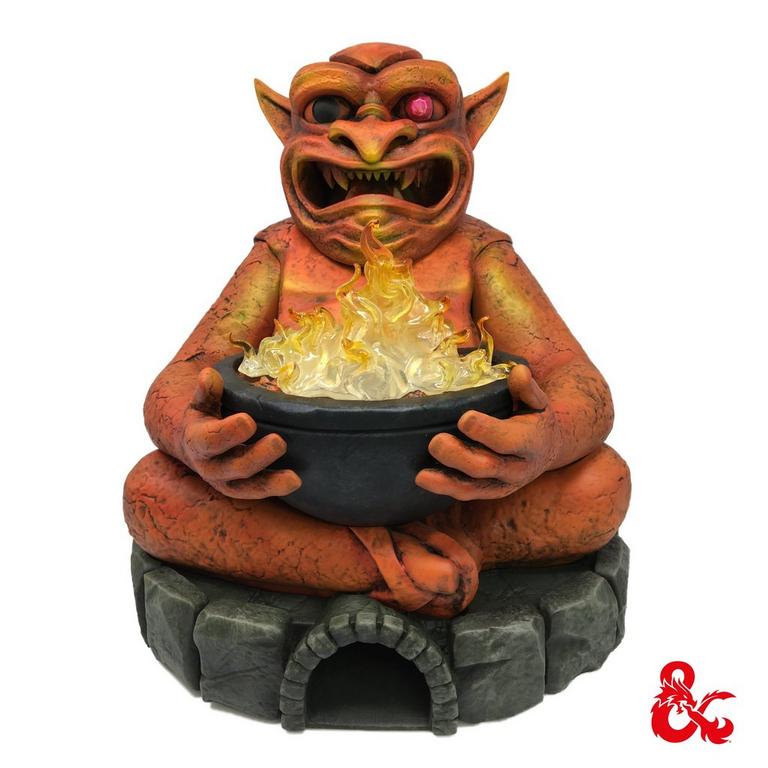 We're coming back to first edition's Player's Handbook cover with this super recognizable fiend, now in dice tower form. Remove the head topper to toss your D20 down for a fair and random roll, or just keep him in the middle of your table as a unique and very on-brand centerpiece. The fire even lights up for when your game needs a little mood lighting.
What vintage or vintage style items would you add to your RPG bag? Do you prefer actual vintage or new things styled to look old? Have any of our picks made it onto your wish list? Let us know in the comments!
Happy Adventuring!