This Week in Pop-Culture: 'The Batman', 'Discworld', 'Camp Cretaceous', and More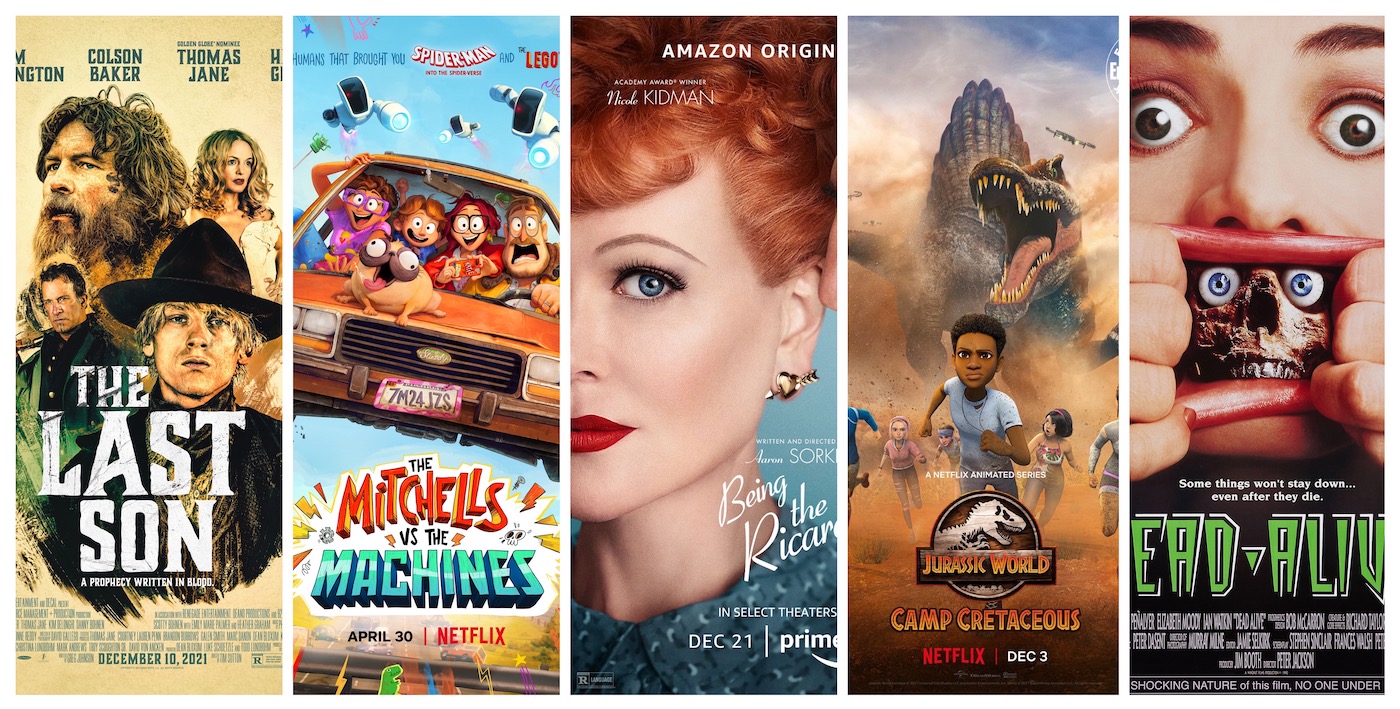 There have been a bunch of announcements, trailers, and news this week – let's catch up, shall we?
News
New synopsis for The Batman:
Two years of stalking the streets as the Batman, striking fear into the hearts of criminals, has led Bruce Wayne deep into the shadows of Gotham City. With only a few trusted allies—Alfred Pennyworth, Lt. James Gordon—amongst the city's corrupt network of officials and high-profile figures, the lone vigilante has established himself as the sole embodiment of vengeance amongst his fellow citizens.
Dune is returning to IMAX for a limited time
We're getting a 4k update of Dead Alive
The Mitchells vs. The Machines is coming out on blu-ray with tons of extras
Terry Pratchett's Discworld is getting new audiobooks
New Star Wars Life Day cookbook is out
Art book about James Cameron's work is out
Trailers:
Camp Cretaceous Season 4 – Netflix December 3rd
The campers set sail away from Isla Nublar only to discover a new island full of mysterious threats. The escape is only the beginning in all-new episodes of Jurassic World: Camp Cretaceous.
The Last Son – Theaters and VOD December 10th
Sam Worthington stars as Isaac LeMay, a murderous outlaw who learns he is cursed by a prophecy: one of his children will kill him. To prevent this, he hunts down each of his estranged children including long-lost son Cal (Colson Baker). With bounty hunters and Sheriff Solomon (Thomas Jane) on his tail, LeMay must find a way to stop his children and end the curse.
Back to the Outback – Netflix December 10
The hunt is on this holiday season when a group of "deadly" animals (along with a celebrity koala named Pretty Boy) escape the Australian Wildlife Park and head BACK TO THE OUTBACK! They're dangerously cute and on the loose in this new family comedy starring Isla Fisher, Tim Minchin, Eric Bana, Guy Pearce, Miranda Tapsell, Angus Imrie, Keith Urban, Aislinn Derbez, and Jacki Weaver.
Being the Ricardos – Theaters December 10 and Prime Video December 21
Lucille Ball (Nicole Kidman) and Desi Arnaz (Javier Bardem) are threatened by shocking personal accusations, a political smear and cultural taboos in Academy Award®-winning writer and director Aaron Sorkin's behind-the-scenes drama Being the Ricardos. A revealing glimpse of the couple's complex romantic and professional relationship, the film takes audiences into the writers' room, onto the soundstage and behind closed doors with Ball and Arnaz during one critical production week of their groundbreaking sitcom "I Love Lucy."
From – Epix First Episode February 20th, 2022
From the executive producers of Lost, FROM unravels the mystery of a nightmarish town in middle America that traps all those who enter. As the unwilling residents fight to keep a sense of normalcy and search for a way out, they must also survive the threats of the surrounding forest – including the terrifying creatures that come out when the sun goes down.
Subscribe to our newsletter!
Get Tabletop, RPG & Pop Culture news delivered directly to your inbox.