'Spider-Man: No Way Home' Trailer– All the Details You Might Have Missed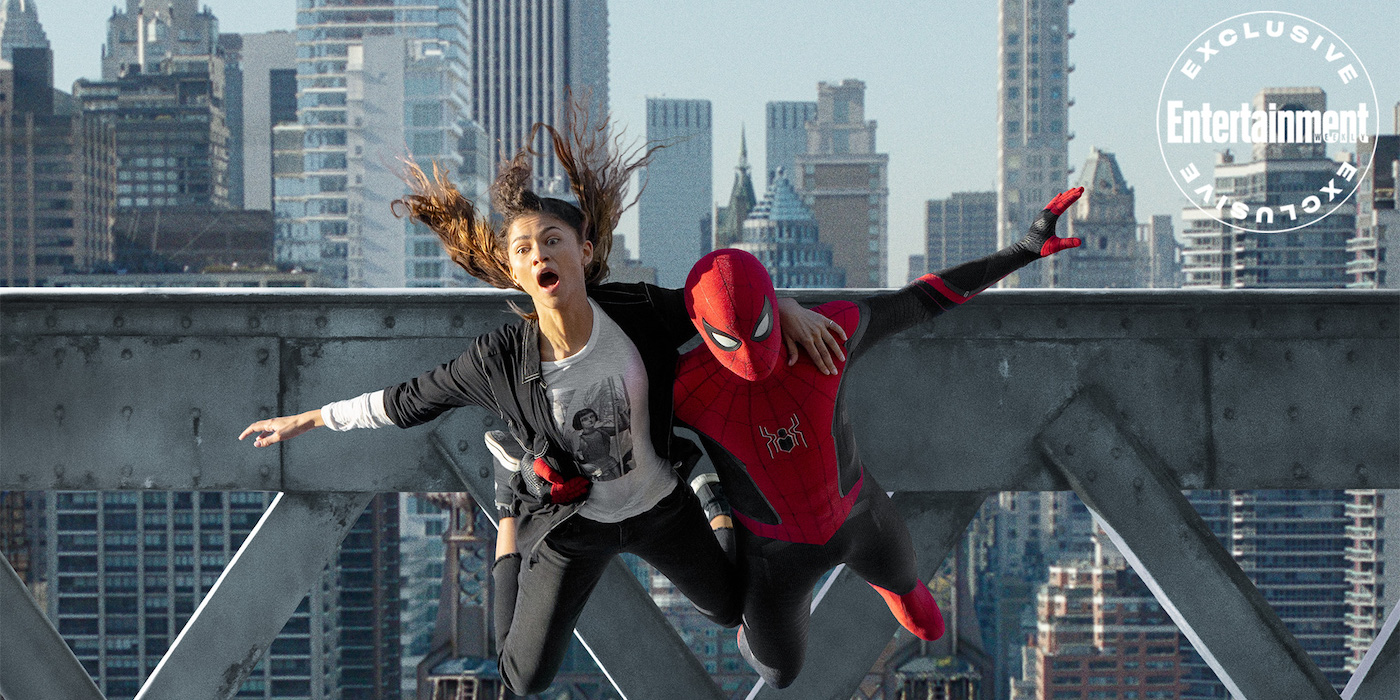 The No Way Home trailer confirmed some fan speculation and fanned the flames of some rumors. Here's a closer look at all the trailer details.
The Spider-Man No Way Home trailer premiered over the weekend and it is full of exciting little details. This Sony/Marvel multiverse mashup is arguably the most highly-anticipated superhero movie to date. What can we expect to see in the film based on our look at the No Way Home trailer?
Doc Oc & Peter's Nanotech
Alfred Molina will reprise his unforgettable role as Doctor Otto Octavias, whose robotic limbs attach to a neural link in his spine. Based on trailer and press releases, Otto's likely to be our leading villain.
One of the most curious details of the No Way Home trailer are some overt shots of Peter's nanotech getting snuggly with Oc's go-go-Gadget arms. We do get a pretty great look at the Spidey-suit compensating for the lost tech by forgoing Peter's mask and part of the suit's chest.
We've seen at least two frames of Peter unmasked in an otherwise full Spider-suit. One of these moments will likely promp Otto's line from the trailer, "You're not Peter Parker."
The trailer plays with a lot of darker tones. But like any good Spider-tale, the heavy comes with a hearty laugh. Thanks to this trailer, we're all looking forward to seeing the Spider-gang roast Oc and his comically-comical comic book name.
Black & Gold Spidey
We also get another look at the black and gold Spidersuit. Some closer looks reveal damage and wear to the suit. In one shot, it looks like he's got his phone duct taped onto the front of it.
Take it from someone who wears dresses, Peter. Pockets. Always get the one with the pockets.
The Ultimate Villain Team-Up
We now have visual confirmation on 5 of 6 Sinister Sixers: Doc Oc, the Sandman, the Green Goblin, Electro, and the Lizard.
It looks like Otto won't be the only one with some tech upgrades. Jamie Foxx's Electro appears to be geared up with arc reactor technology. He's also sporting the fancy starburst shape around his face from his first comic book design.
The No Way Home trailer also serves us two different looks for Goblin, which is very interesting. It could suggest that Peter has more than one run-in with Willem Defoe's character. The looks could also suggest the presence of two Goblins, but that seems like a bit of a stretch.
Subscribe to our newsletter!
Get Tabletop, RPG & Pop Culture news delivered directly to your inbox.
When Webs Collide
The No Way Home trailer also gave us a clearer look at the magic Strange and Spidey will perform in order to reverse Peter's outing. In one shot, Stephen appears to be manipulating a set of large, magical rings.
Could this represent the merging universes? We've seen villains from Sam Raimi's Spider-Man and Sony's Amazing Spider-Man. Tom Holland is representing team MCU. That's three.
But we can't forget about the post-credits scene of Venom 2. Some kind of a multiversal event brought Tom Hardy's Eddie Brock into a strange hotel room. And on the TV, we saw J. Jonah Jameson revealing Peter's identity as Spider-Man.
It's clear from the trailer and centuries of Spider-man lore that Peter will be forced to make some difficult decisions. Some of those decisions could, classically, determine the fate of the film's villains.
"They all die fighting Spider-Man," Doctor Strange says in the No Way Home trailer. Peter could feel like it's his responsibility to save them in some way. This could explain why he tries to steal a magical cube from Strange, which could be some kind of containment device.
Of course, Spider-Man is no stranger to death. And this trailer also included a shot of MJ is some dire-freakin'-straights. The scene is not unlike Gwen Stacy's death in The Amazing Spider-Man 2.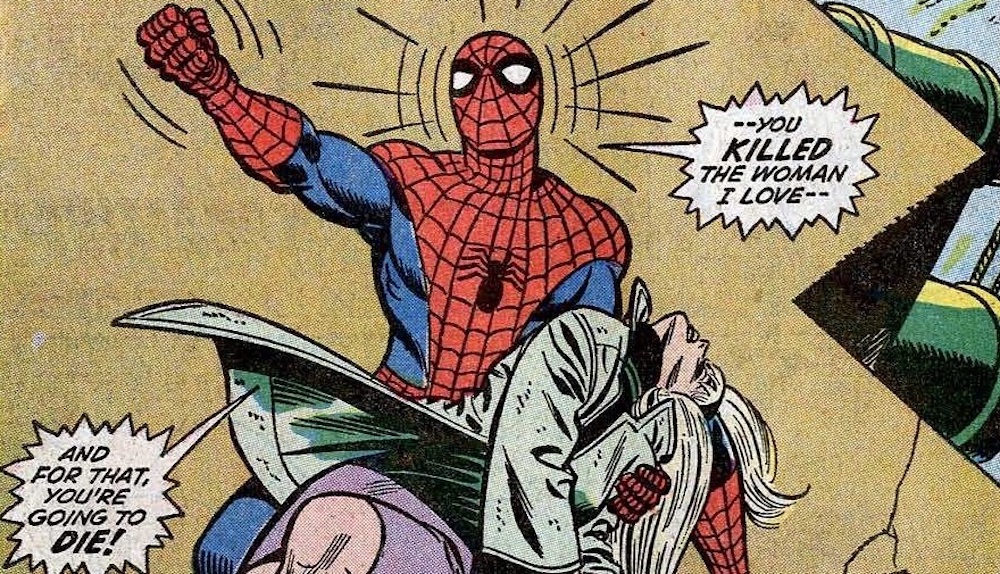 Does the No Way Home Trailer Have Any Clues Regarding Past Spideys?
Well, yes and no. It's highly unlikely that Sony would release a trailer featuring Spidey alumni Toby Maguire and Andrew Garfield.
But supposedly a Brazilian cut of the trailer extends a fight scene between Peter and a trio of bad guys. And as the four characters leap at each other, Lizard appears to be attacking an invisible foe. One thing's for sure, that fight would be a lot more fair if it were a 3-on-3 face-off.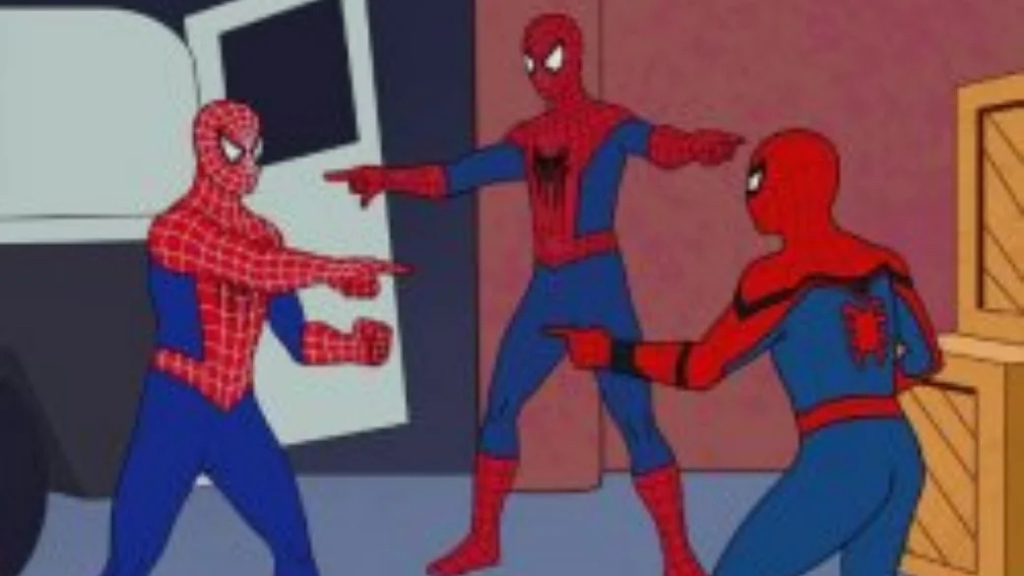 'Spider-Man: No Way Home' will hit theaters December 17th.